Can I have a favorite project? And without sounding shallow, can I have more than one?
Hmmm…if I were being honest, my favorite projects generally have one thing in common. They involve murals, whether it be on one focal wall or be still my heart, when the chance comes to envelope the entire room.
That being said, my newest project has no mural. But what it does have is the most exciting combination of a super color palette and textures. I'm a green person. When I first saw the vanity and granite countertop my client had chosen, it was love at first sight!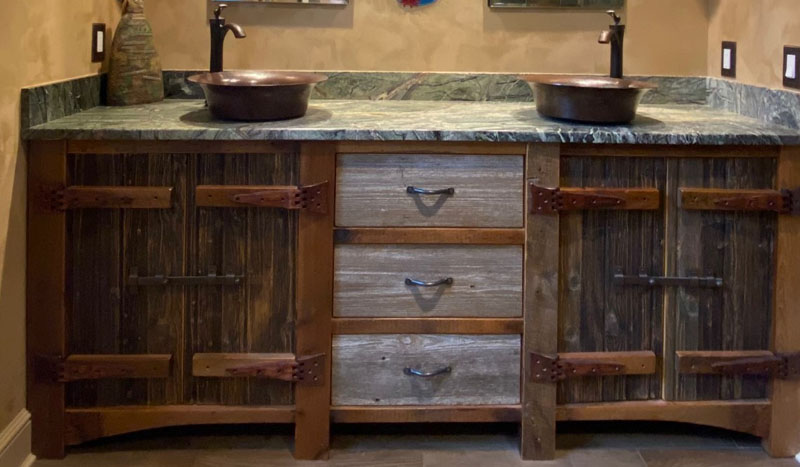 The vibrant jungle colors caught in the Rainforest granite paired with the richness of the reclaimed wood of the vanity. The hammered copper sinks were perfect. Here's a closeup of the granite.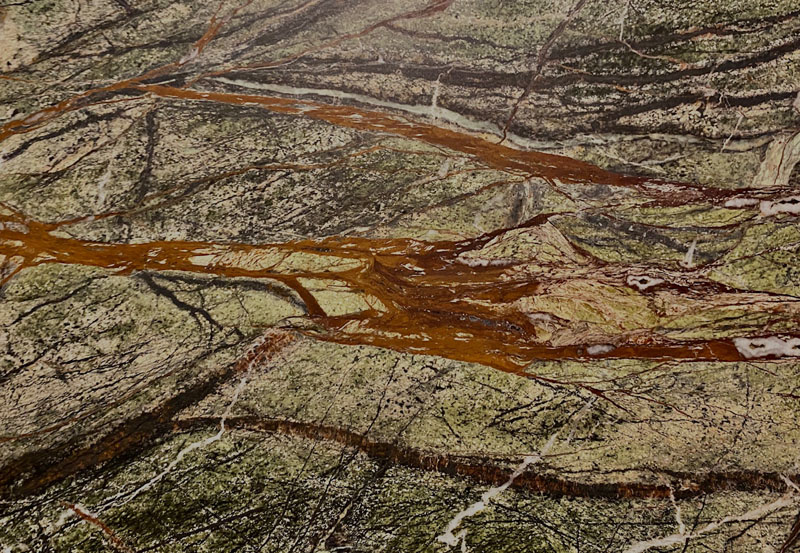 I was delighted to go with my client to choose the rest of the tile for the shower and floor. Even more so that she trusted my instinct for a dark green ceiling color. The feeling of a jungle canopy, but clean and contemporary. The walls needed a texture to hold up their end of the balance. It's a simple finish, proof that in some cases, less truly is more. This is LusterStone, a mica-embedded plaster, at its best.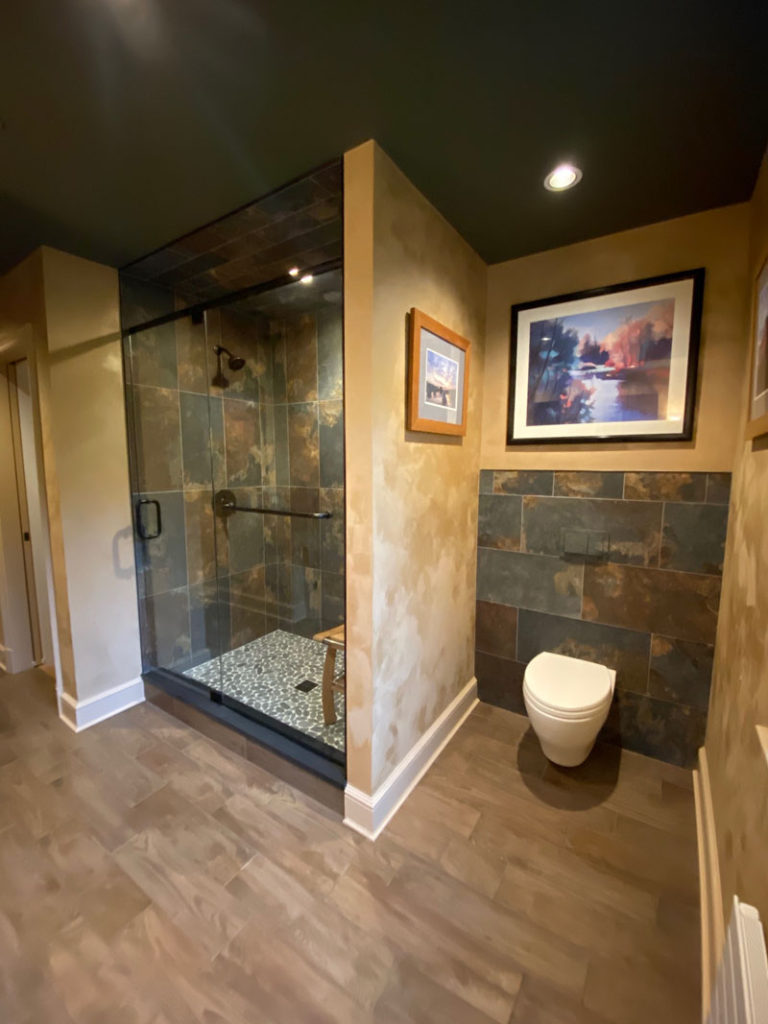 The woven grass shade continues the dance of textures in the room. Look how the natural light plays on the LusterStone.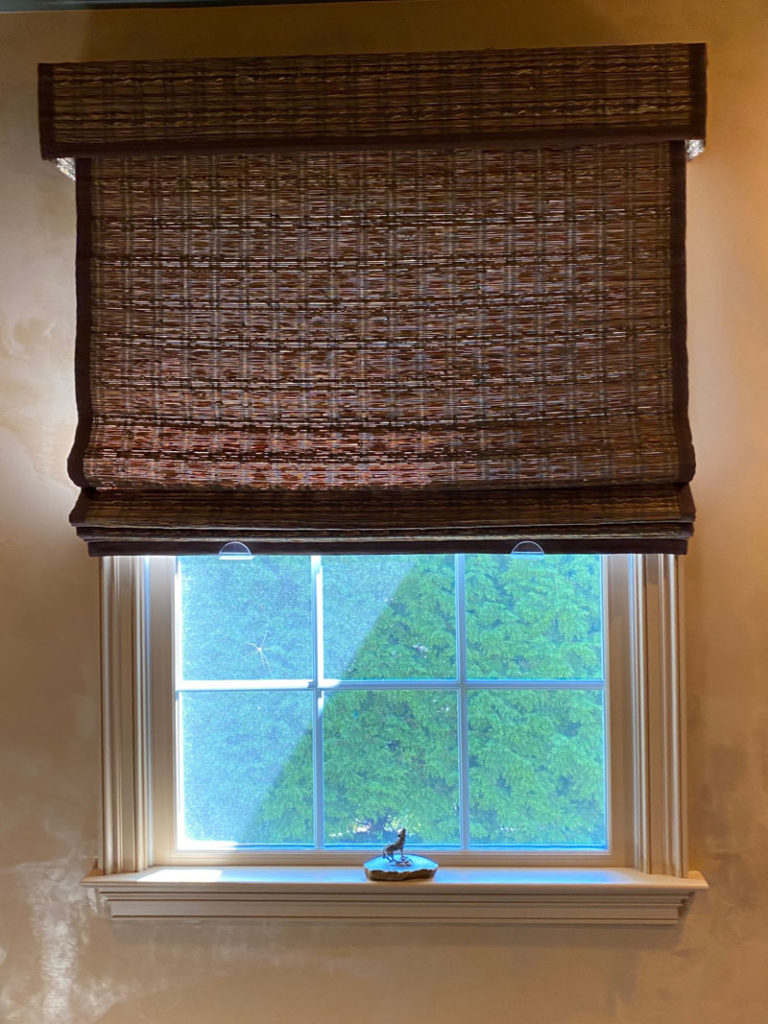 Keeping the cocoon feel of the room, all the trim was painted the same color as the walls.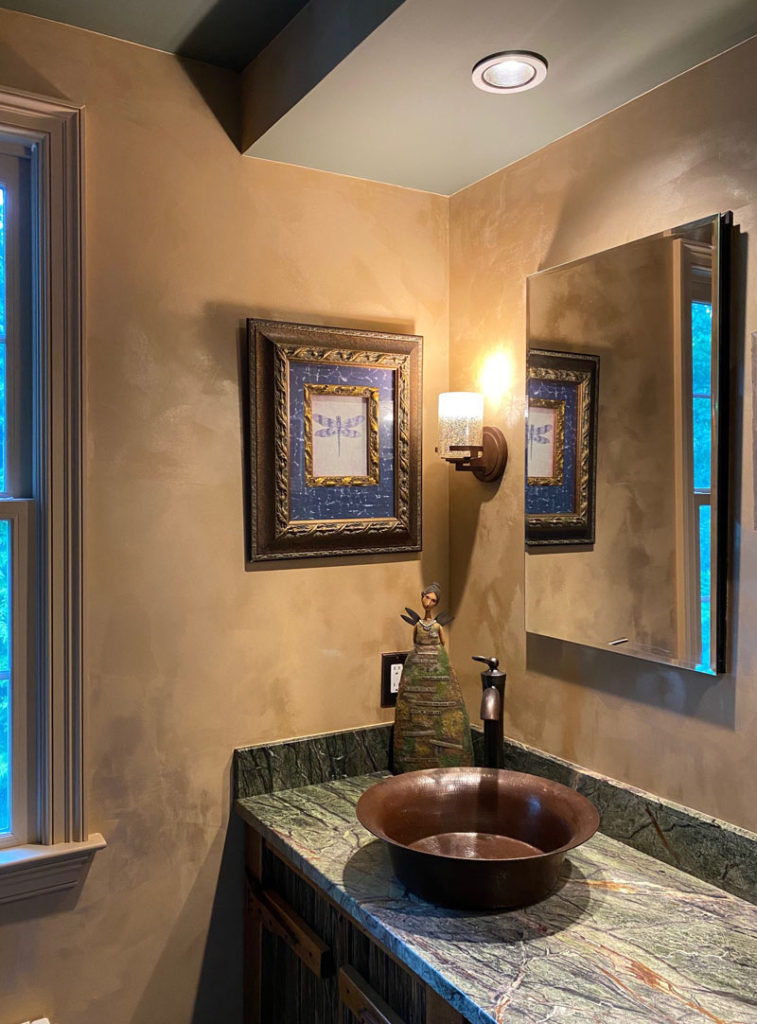 Not a mural, but I did have a chance to do a little trompe l'oeil disguise work here. The flush panel on the toilet area set into the slate tile just glared. My client asked if I could paint it maybe a dark grey and make it go away.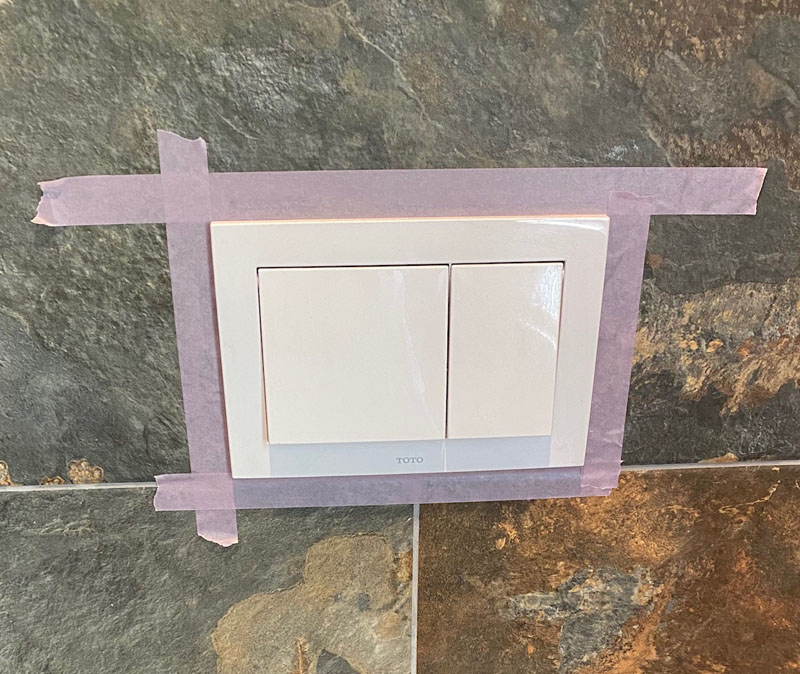 Well, not just grey, but I did make it disappear.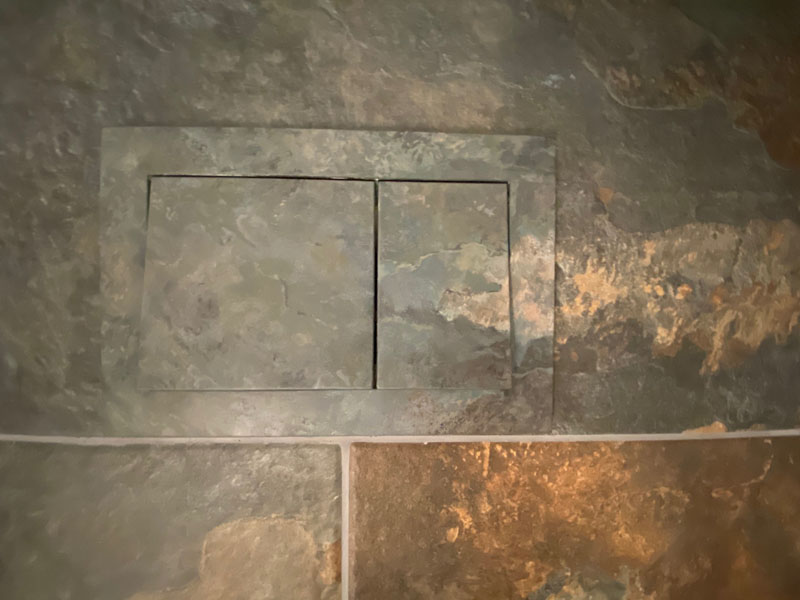 Here's a last picture.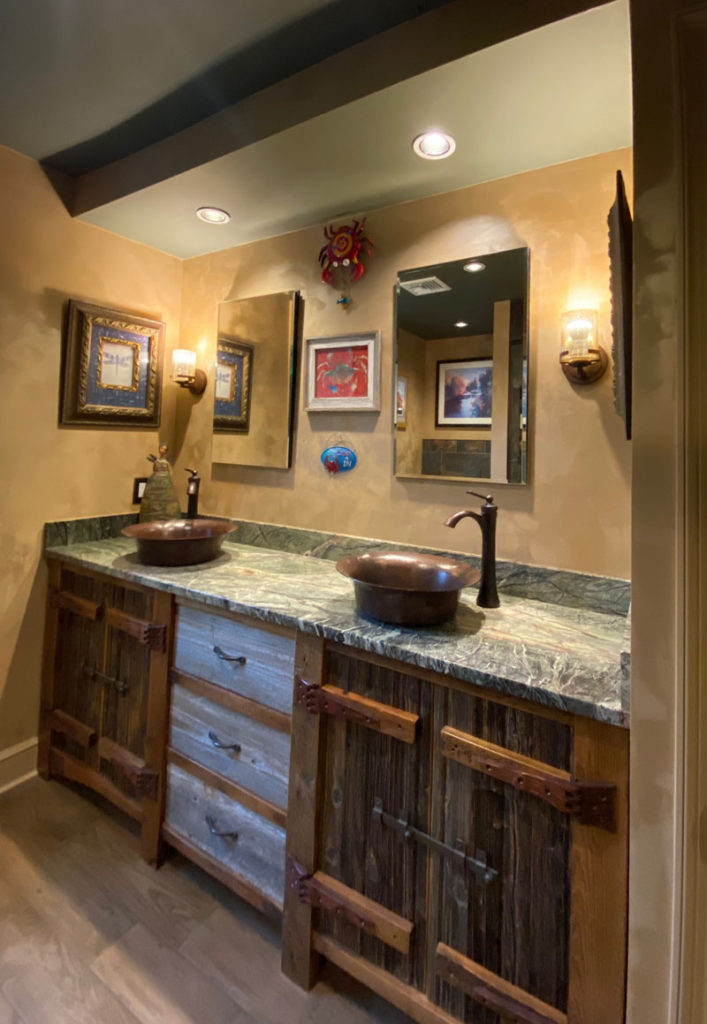 Let me know if you think this room is as arresting as I do.