If Charles M.Schulz is correct that "happiness is a warm puppy", then these two pet projects are guaranteed to bring a smile to your face.
First, let me bring you to Wag Central in Stratford, CT, where owner Angela Pantalone has a created a dog care facility like no other that I have ever seen. My part here was small, but I enjoyed being a part of its creation. I was brought to the project by the inimitable Patrick Briel of Tripka Design, (www.tripkadesign.com )whose direction  was creating a look somewhere between a cross of the Flintstones and the Jetsons, with equal measures of simplicity and Zen.
Patrick designed the two existing structural support columns to become white birch trees. Here's a look at how they started after being wrapped in sonic tubes and painted white.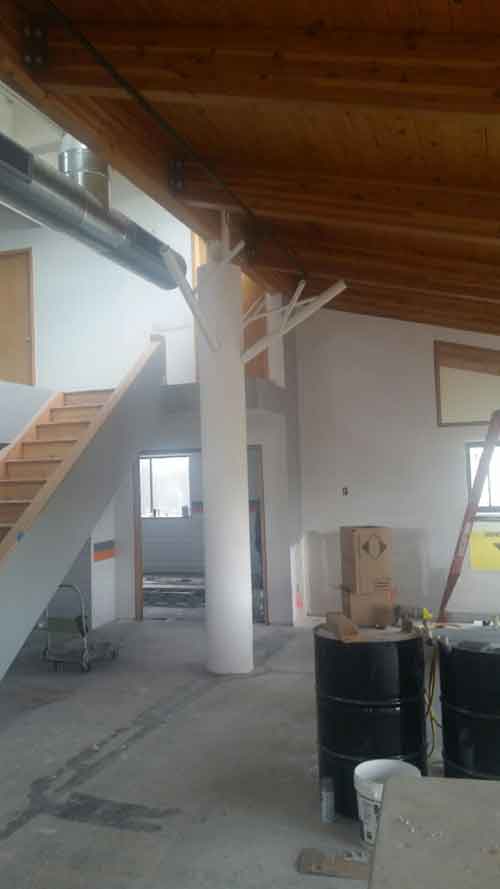 I then painted the stylized birch design. The smaller branches made of PVC pipe were prepped and painted into my shop.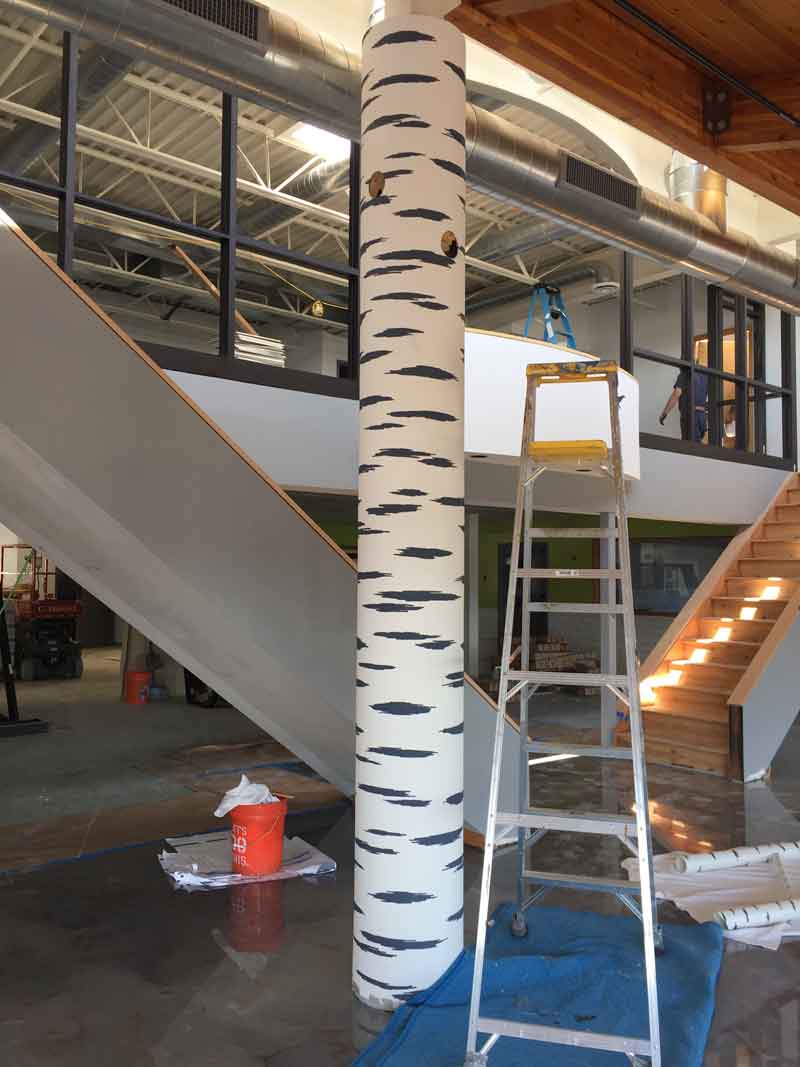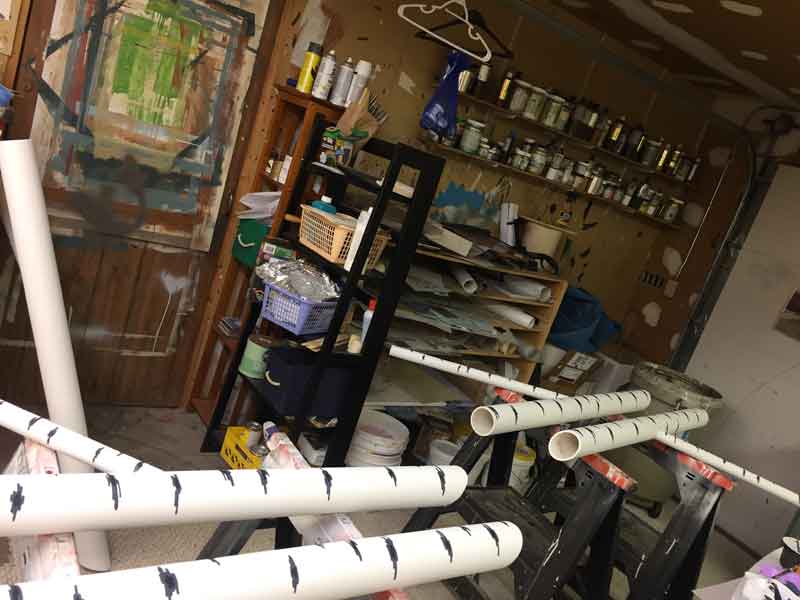 Here's how the trees stand now, complete with a few winsome cardinal mobiles.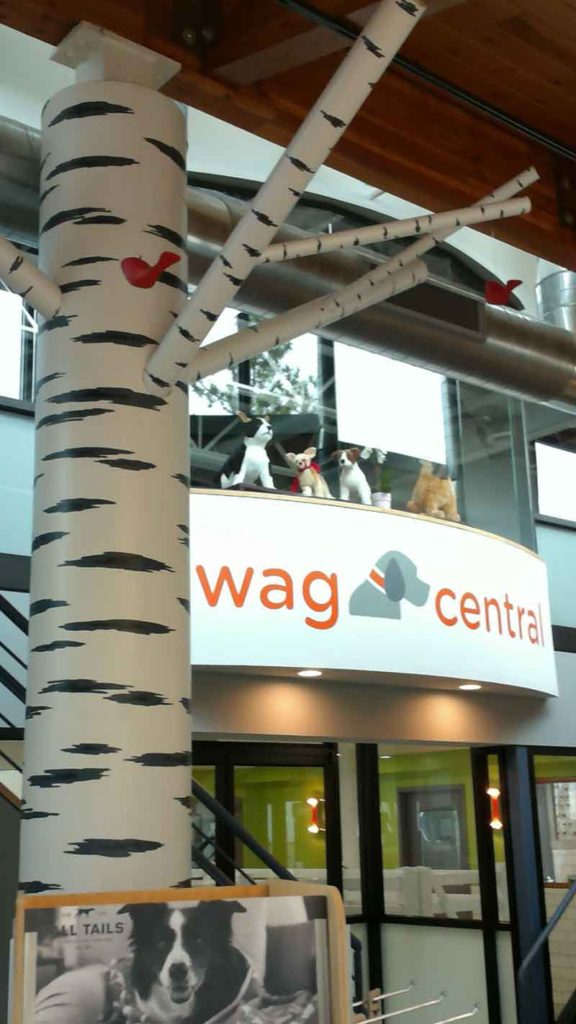 You will be amazed at how fantastic this place is. Check it out at www.wagcentralct.com. Plan a visit. You will not be disappointed.
The second project was creating a one-of-a-kind headboard. Painting it directly on the wall solved two issues: it minimized losing much needed space between the bed and a dresser, and made it possible to match the existing furniture for which a headboard was no longer available.
First, a blocked the silhouette of the frame directly on the wall.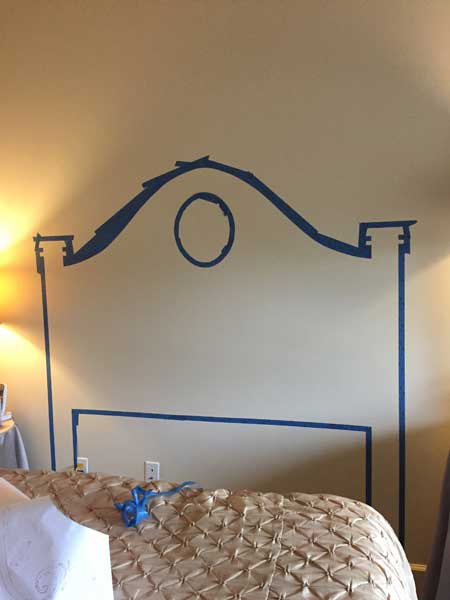 Next I painted two layers of wood grain to create a background for the architectural details which were painted with light and dark shades of the graining colors.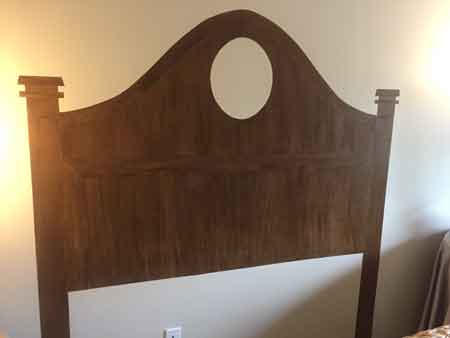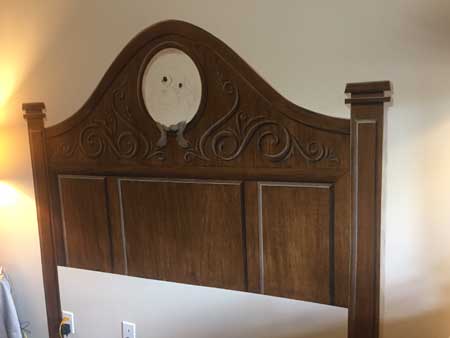 And then it was time for the fun to begin. In the oval opening on the headboard, I sketched in Bella, the owner's delightful pug mix.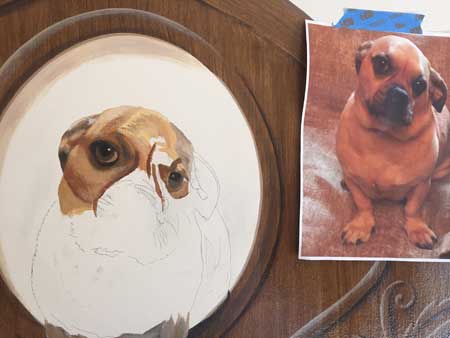 My client sat in a chair with Bella in her lap as the work continued. Smiles turned into tears (the good kind, my favorite) as the portrait was completed. Without further ado, here is Bella.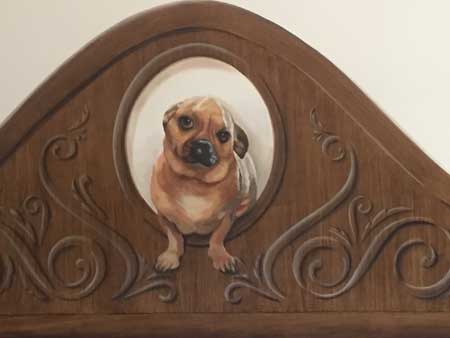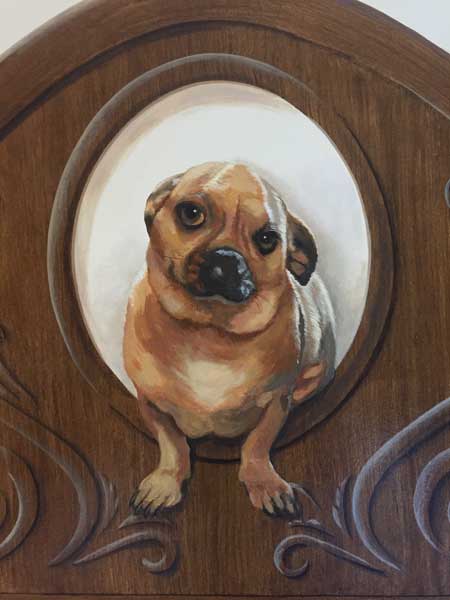 Was I right? Did I make you smile?
I'm betting I did.
I had such fun creating both these 'pet projects'.