Details
Details by Leichsenring Studios
Details, details, details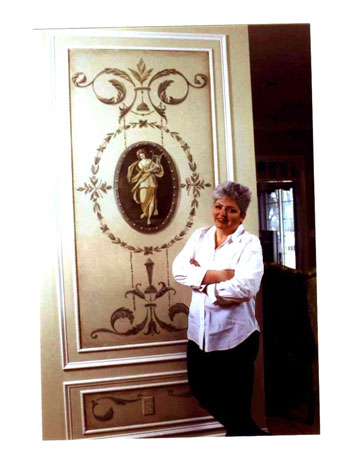 I love the details!  Over the years, there have been commissions that have just been a joy. This picture shows a panel of Grottesca.  This term encompasses detailed ornamental design that includes foliage and fanciful figures. The term comes from the work that was discovered in subterranean caverns, or grottoes below the remains of the Golden House of Nero. The designs became popular during the 16th century with the many artists who came to study them. [It came to proliferate the work of Raphael, Pinturicchio and Gaudenzio Ferrari, among the more notable.}

My panel was designed to reflect my client's love of music, and thus features the Muse of Music.

It's all in the details.
I simply can't pick one way to use this word and be done with it. I'm all about the details, doing that extra legwork when it comes to researching a mural.
I love doing "detail" work, nothing loose about it. Tight, careful and beautifully executed detail work. I fell in love when I discovered the ridiculously complicated stencil designs of Louis Sullivan (thank you, Julie B!). Recreating them was a wonderful experience.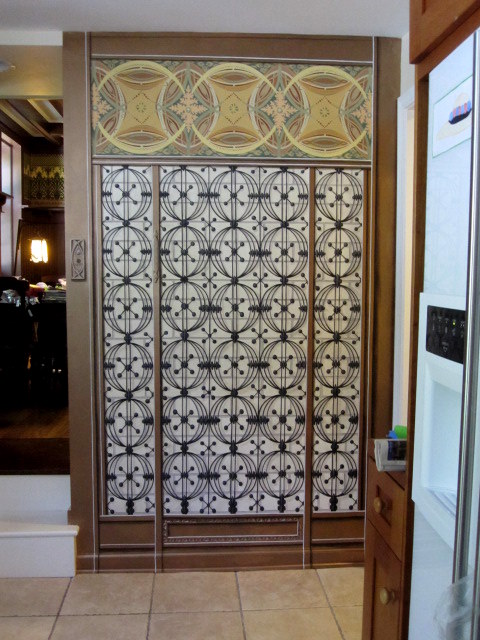 I thoroughly enjoy "detailing" furniture. Give another look to that vintage frame or curio cabinet. I can see it graced with soft chalk paint, with its raised ornament  getting new life from glaze rubbed into its crevices.