About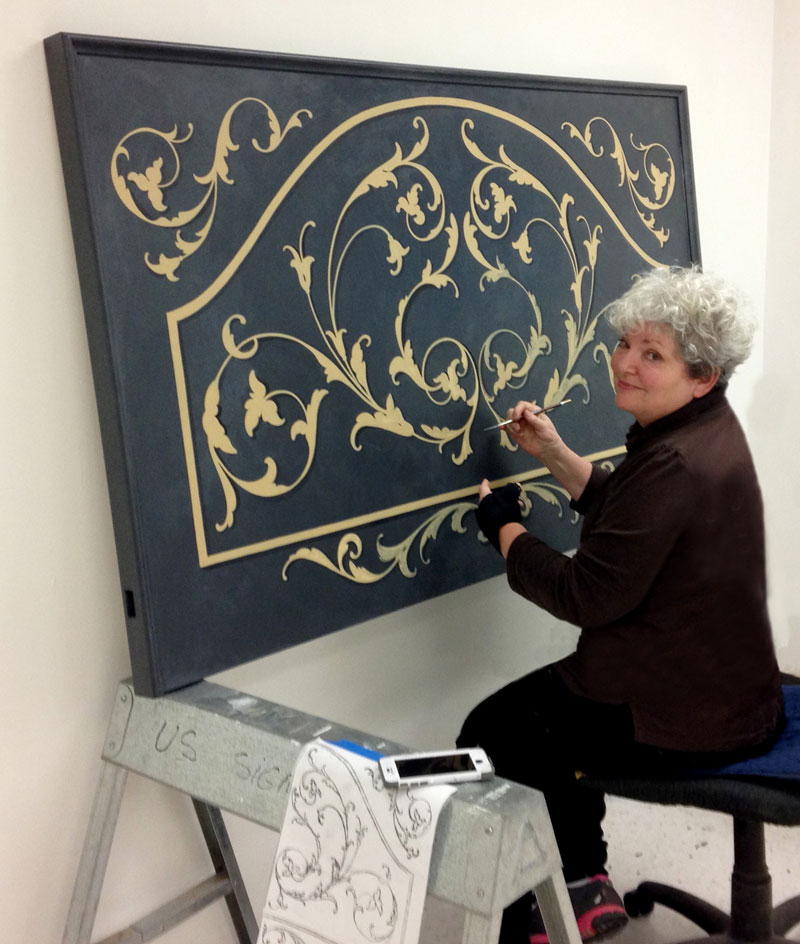 I am Sharon Leichsenring, the founder of Leichsenring Studios.  I am a muralist, but I don't just paint murals on the wall. When you see one of my completed projects, you are part of a total illusion.  There's a sense of wonder having an artist create that special world for you in your own home that is truly yours.  It's more than finding the correct palette and reference materials – which are important – but, the core of the successful design is being able to take your wish and translate it into that emotional response which you are seeking. A well-designed mural or vignette should be able to evoke that response every time it's viewed.
Once the elements for a project have been chosen, the drawings begin. My clients find it amazingly easy to comprehend what I have in mind because I make it a simple process for you.  Once rough thumbnails have been agreed to deliver the concept, I create a miniature of the area I will be painting. An artist's colored rendering is called a "maquette".  I take that step further and execute it either as a diorama if multiple walls are involved, or I work on enlarged copies of photos of the actual room so that it can be viewed in its total environment with furniture and window treatments. There are absolutely no mysteries about the outcome of my work. All the details have been worked out before any paint is mixed.
I studied at the Paier School of Art, formerly the Whitney School, in New Haven, Connecticut. My background gave me the best of two worlds to develop the techniques I use. Formal training as both a fine artist and graphic designer is combined with razor sharp execution honed from years of experience as a commercial hand-lettering artist.  As a decorative artist, my portfolio only opens with murals. I offer a wide array of glazed and textured finishes, including several breathtaking creations of mica-infused plaster. My stenciling techniques include traditional as well as dimensional work. Cloudscapes range from simple and whimsical used for nurseries and perhaps a laundry room, quiet and airy to recall that perfect morning sky, to billowy and dramatic as the mood may dictate. I also offer faux marble and faux bois (wood-graining).
My work can be found in residences and businesses throughout Fairfield County, New Haven County, and Litchfield County in Connecticut, as well as Westchester County, New York. I enjoy traveling for work, and have been fortunate to make many friends as a result.
I know this may sound like a cliché, but I am one of the luckiest people I know. I have the opportunity every day to do what I love and call it work.
Advice to fellow mural painters: Always have dog treats!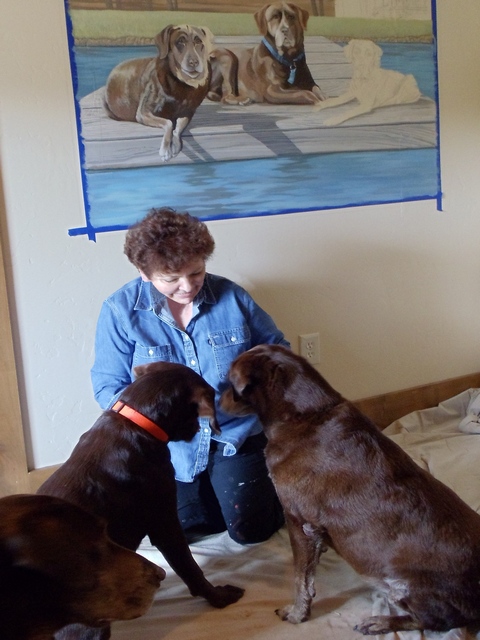 Sign up to receive a monthly project newsletter
Houzz Recommended & Best of Awards
https://2f48c0.p3cdn1.secureserver.net/wp-content/uploads/2023/02/2023.png