A new gallery is opening its doors soon in Trumbull. I am so psyched because I will have work hanging on its walls!
And what a gallery it is. A totally new concept. The works of art are custom headboards. Located at 1 Trefoil Drive in my hometown of Trumbull,  I.M.Smitten will be hosting a private Friends and Family Party November 5th to show off its unique collection of custom headboards.
The brainchild of owner George Holley and his partners Phairot Iamnaita and Holly Sutton Darr, the collection includes innovative features such as built in reading lights and USB ports.
Design Director Holly Sutton Darr has collected an impressive array of Connecticut artists and artisans to execute their talents on the headboards.
Here I am working on one of my favorites, a queen size board showing Italianate Scrollwork.
My boards include some textured finishes.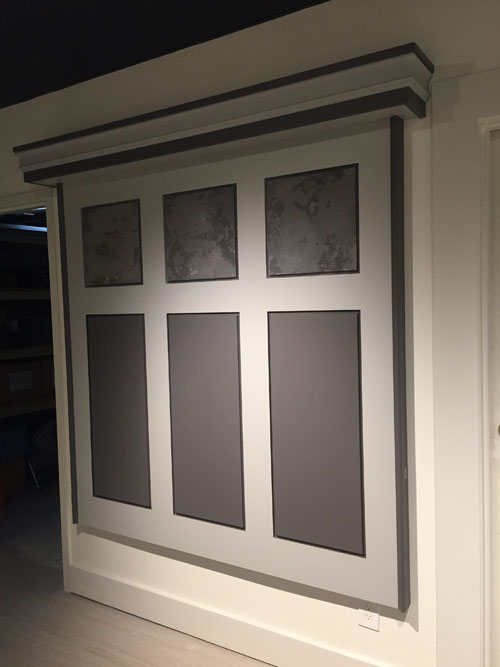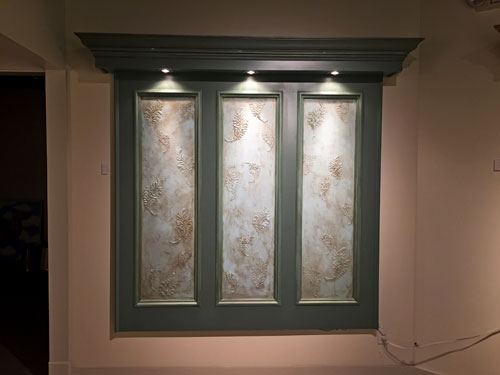 I'll also show you a few of my favorite "mural" boards.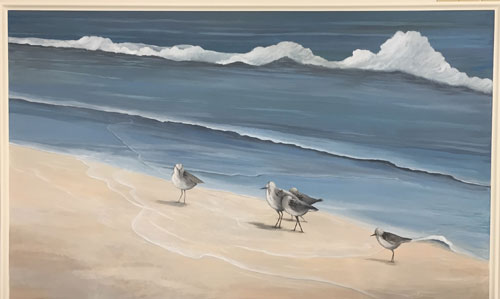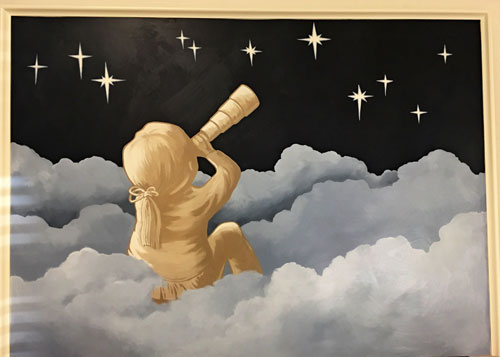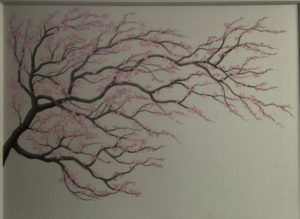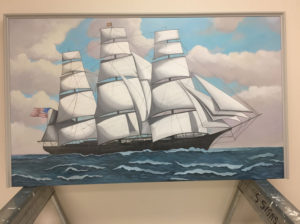 The collection of artists brings wonderful visual energy to the gallery. There is hand painted glass, plaster and wonderfully distressed finishes. As an artists, I love the opportunity to paint in the company of other artists. All work is completed on premise. Truly, as someone who is used to often working in a vacuum, it is terrific to share company with  other artists in the workroom.
I.M. Smitten will open its doors to the public in January. I'll let you know as soon as I have the date.
Such a gem of a concept. Here in Trumbull.
Discover the magic.