Years ago, when I was Sharon the sign painter, my favorite thing to letter were the boat names on transoms. Often, a prospective client would say " I just saw what you did on so-and-so's boat. I'd like the same". It's a compliment. But not something I would do.
There is pride in the ancient art of hand-lettering and the ability to take the same font, tweak it, change the type of outline or perhaps add swashes to the capitals. It's true fun to play with the letters that is the realm of the hand letterer. Something not easily done with vinyl letters generated by a computer. So no two transoms I lettered looked exactly the same.
Move fast forward to the present and the subject of scrolls. If you've been following this newsletter, you know just how much I adore incorporating them into a mural or letting them take center stage on their own merit. The challenge, to keep the character of a scroll, but adapting them so that they have their own unique personality.
This project was brought to me by Dyane Prezioso (Dyane Prezioso Interiors 203-913-0082), who loves drama and color as much as I do.
Here's the original bathroom.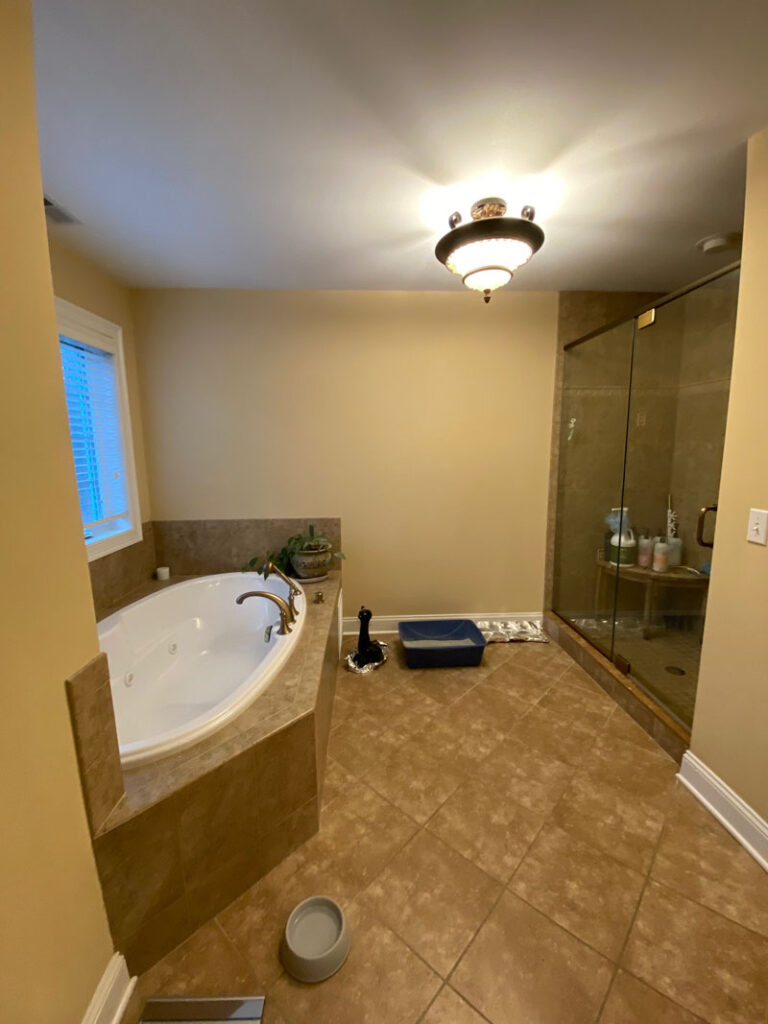 Scrolls, large scale, unfussy and contemporary would give much needed character to the space. Take a look at the proposed sketch. More depth to the walls and the colors that would enhance the palette found in the granite countertop.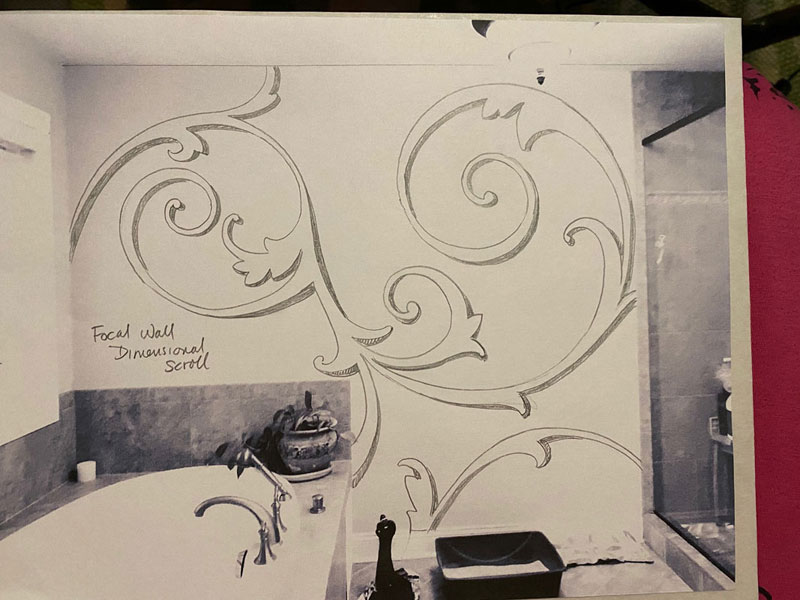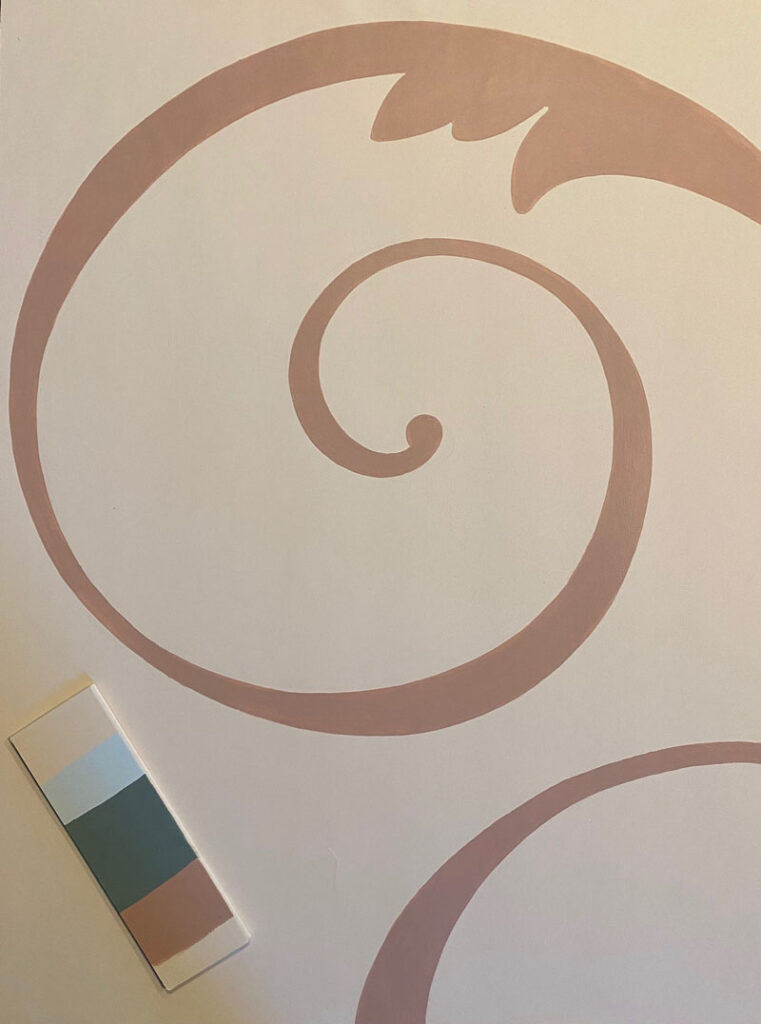 It's a go.
And go I did. Pictures do this better than I can write. Here's that focal wall. It gets a special treatment in that the scroll also has a highlight and shadow.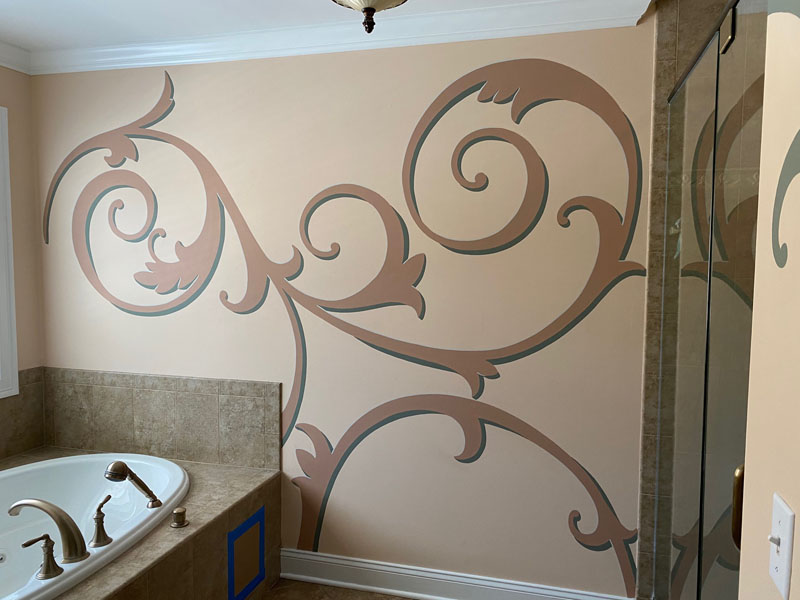 Moving around the room, this next photo shows the colors found in the granite. I did the remainder of the room in solid colors, to keep the focal wall more dynamic.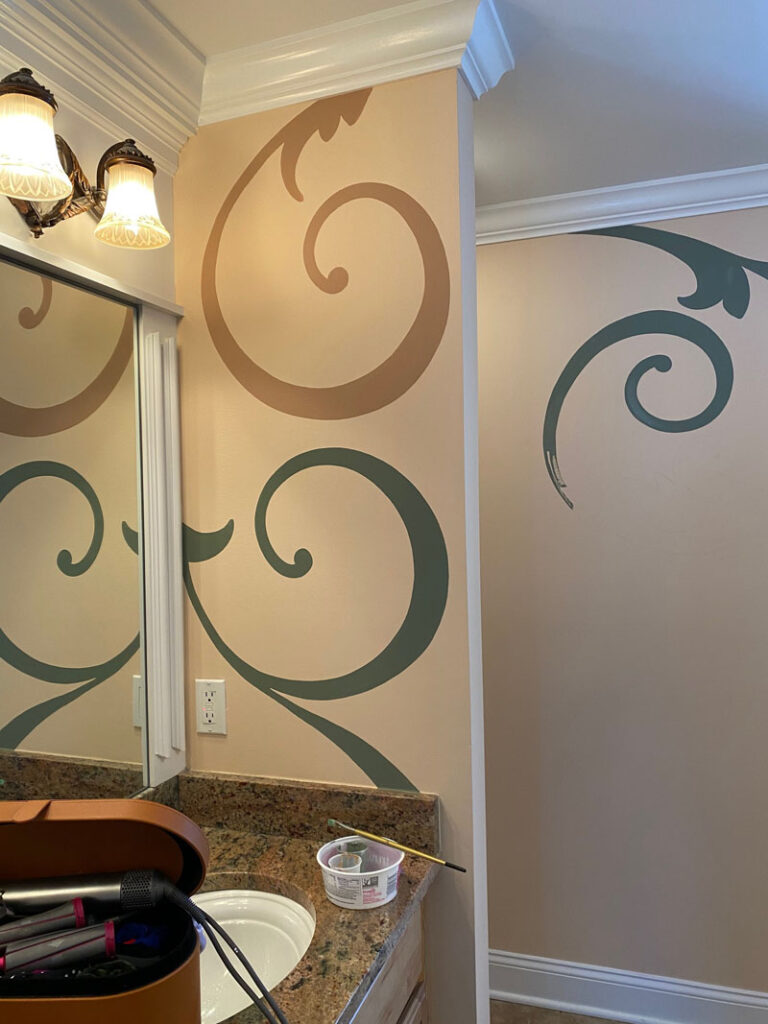 Here's a few more views.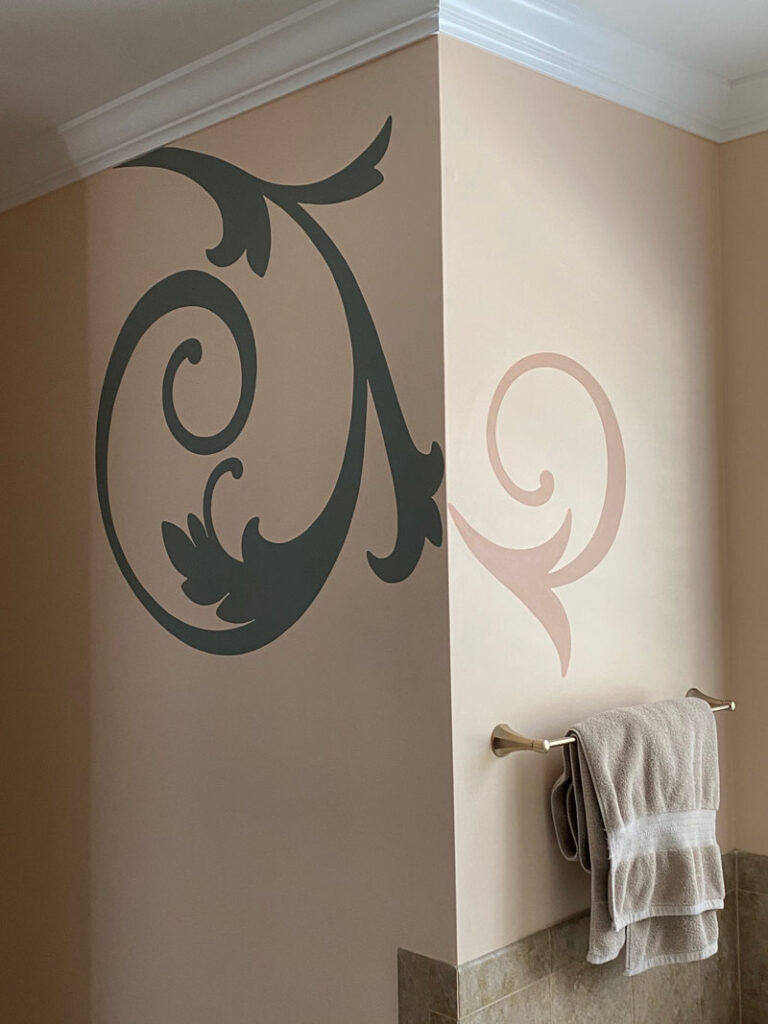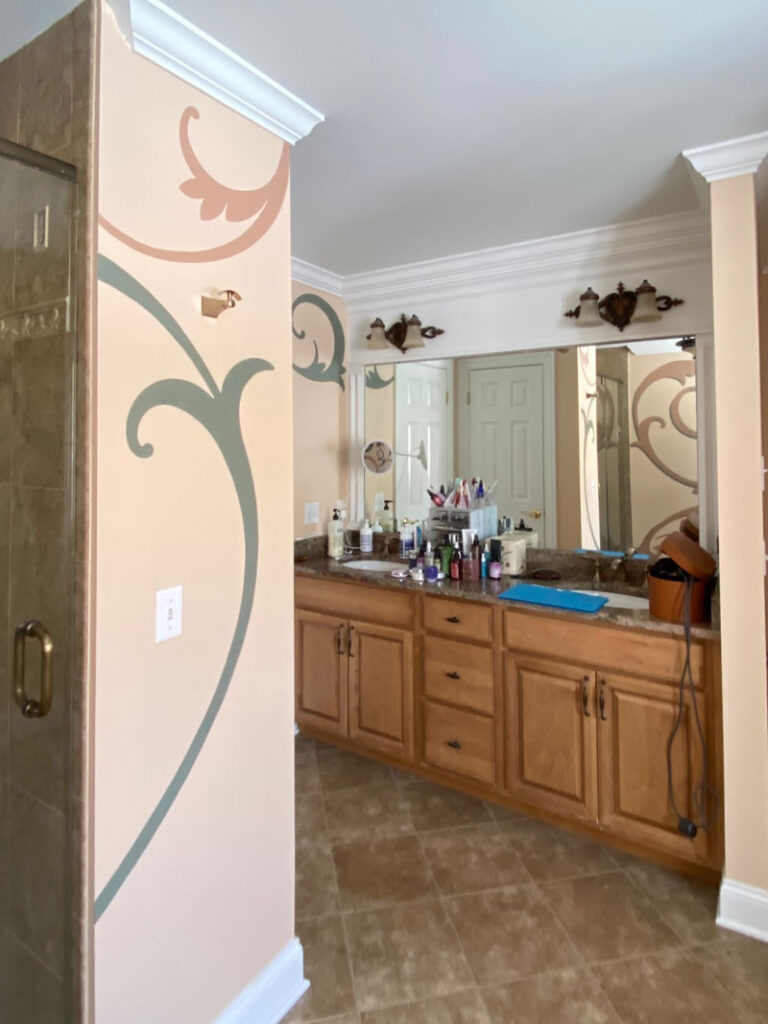 And the unexpected bonus that just pleases me to no end, the reflection shown clearly on the shower doors. Couldn't have planned that if I'd tried!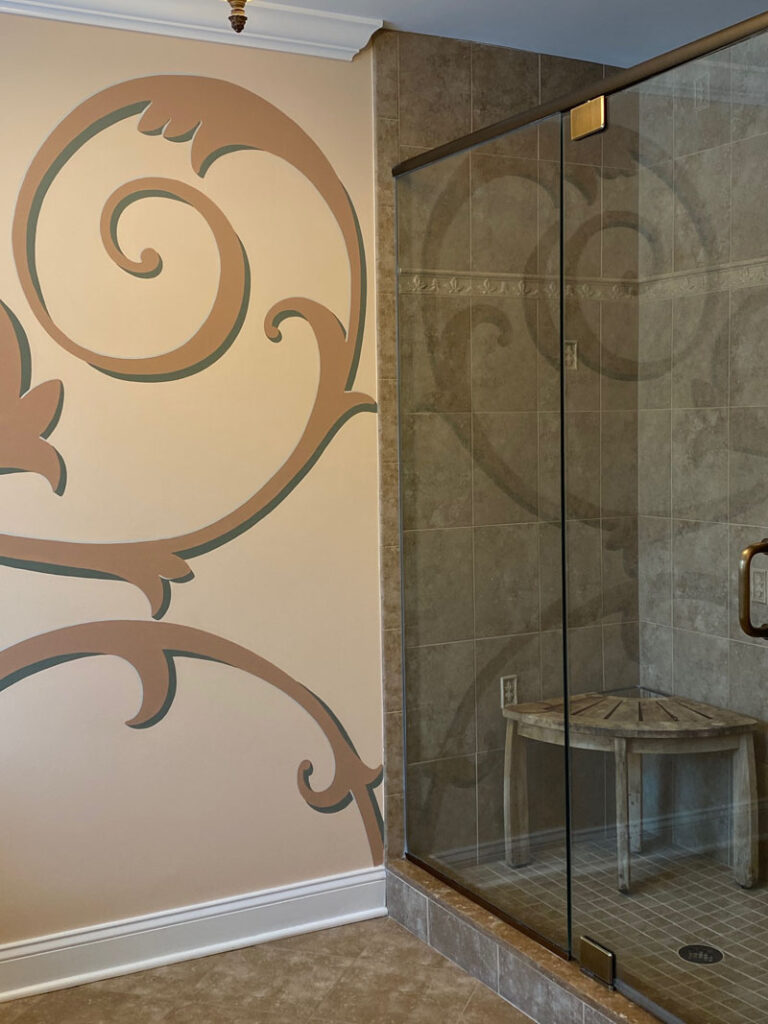 It's a new room indeed. Just paint, no construction upheaval for the client.

Looking for a little change yourself? Call me. We'll talk.