I literally just finished the topcoat on this mural and it's truly special. I am so happy to be sharing it with you. The request sounded relatively simple, something ballet themed. Ok, but notice we're talking the real thing here. Check the picture. There's a mirror in place, with a ballet barre. The carpet has a section in front of the mirror that can be removed revealing a wood floor was practice.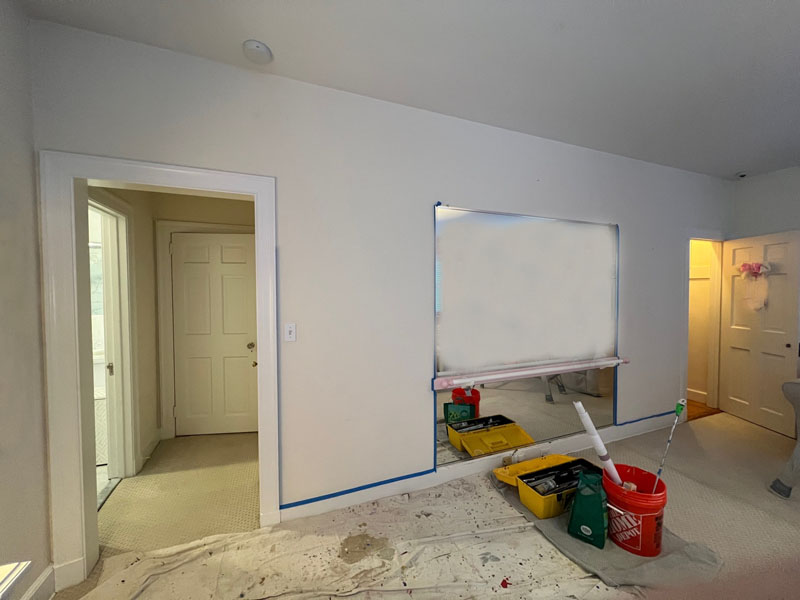 Though the child whom this room belongs to is a little shy of five years old, the request for the design is for something that she will enjoy now and will continue to like as she gets older. Hmmm…not so simple. And a composition that would open the imagination to many stories of the ballet.
It did take a little while to get to the final design. I really enjoy this part of the process. It gives me an opportunity to share my client's dream for this mural. Here they are. And might I add, it got a little more complicated when my clients said include the area with the closet door on the right side of the mirror. Yep, just paint over it like it's part of the wall. It opened the composition to a whole new level.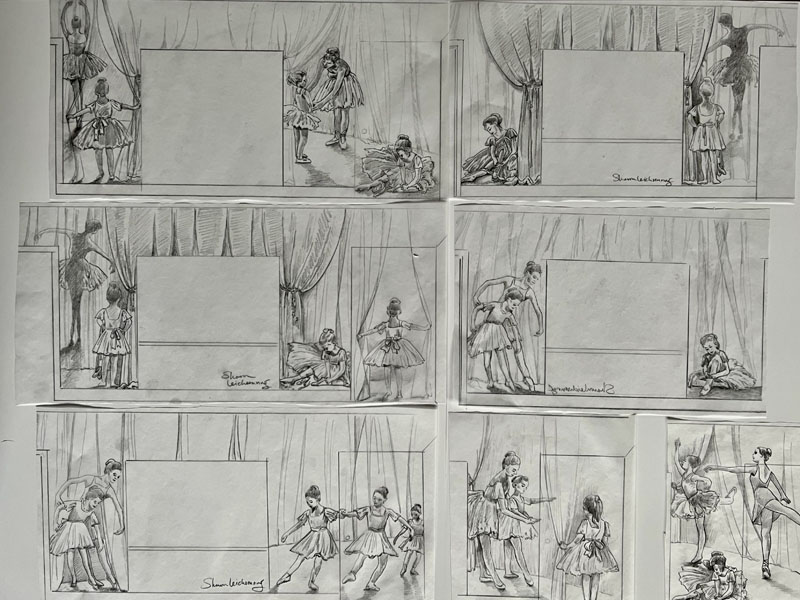 And eureka! The final sketch is approved. Look closely and you will see the outline of the door. How easy it was the just make a few pencil marks and ignore the challenge that was soon to come.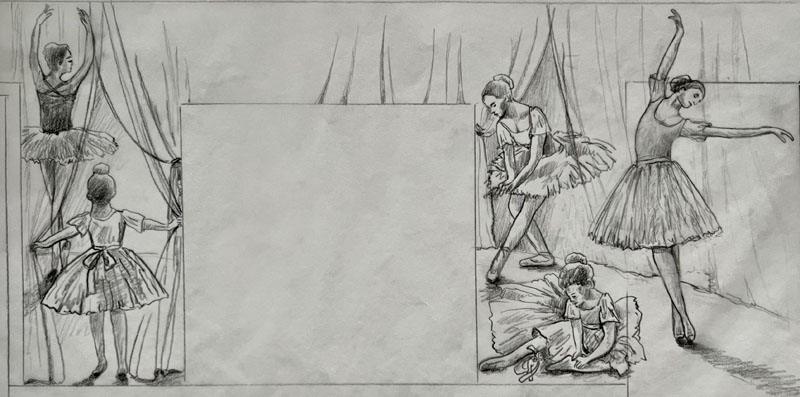 So, just to show you closeup, here is the ballerina being painted on the door. First blocked in, then completed.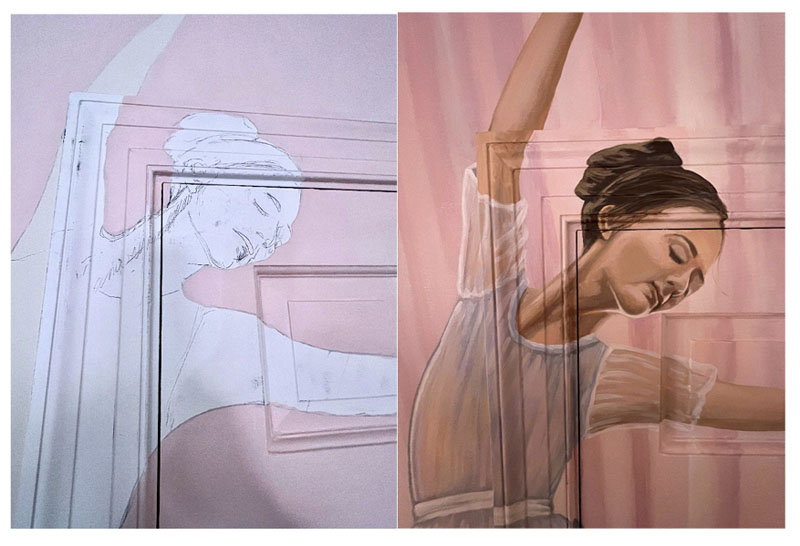 It's a big wall, so let's look to the left of the mirror.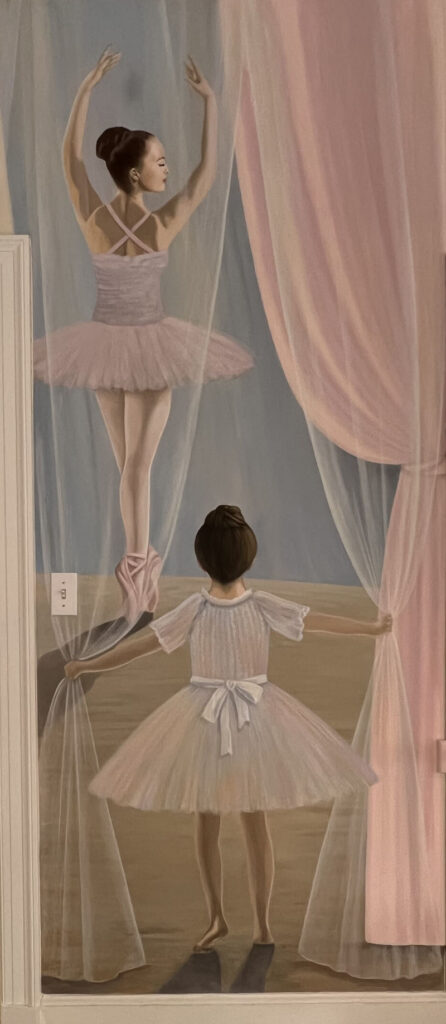 And then to the right.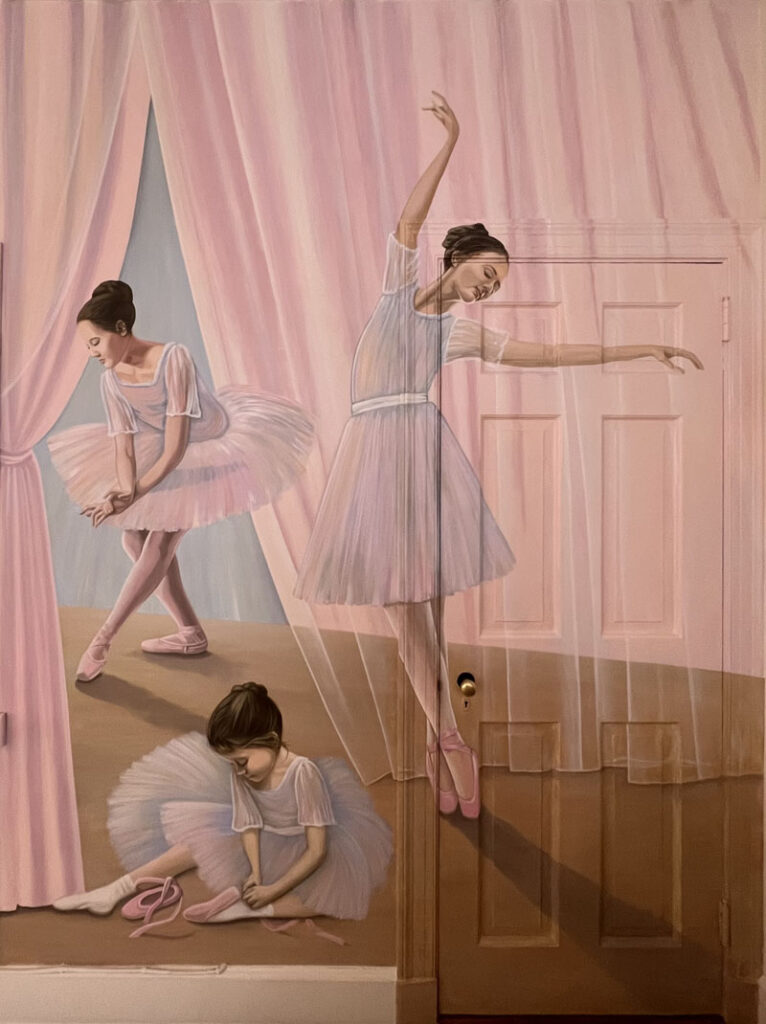 And a moment to focus on my favorite little ballerina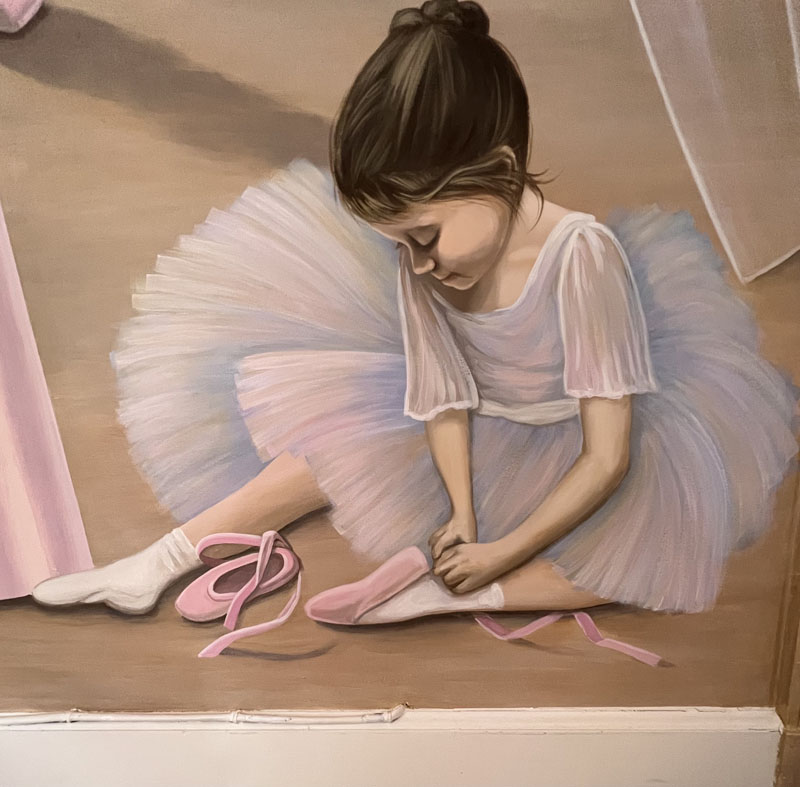 And without further ado, here is the full mural.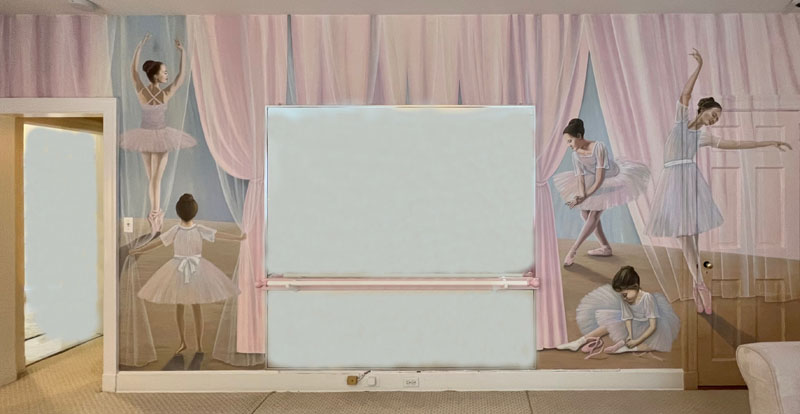 (I hope you get an opportunity to check this image out on a computer or Ipad screen. Your phone screen is not going to do it justice.)
The young lady who will be sharing the room with the five new friends on her wall is as pleased as her parents. She opened her little jewelry box, you know the one, where the ballerina inside starts to turn and that familiar music plays. Shhh….I think you can hear it too. She points to one of the ballerinas and extends her arms matching the prima ballerina's pose and smiles. Thank you's do not come any better than that.