Let me say this: Soon to be one-year- old Caroline is a lucky little girl! The first grandchild of my client (her grandfather) will be receiving this painted toy chest, beautifully built by her grandfather, for her birthday.
I met my client almost eight years ago while on a job site. I was there painting a ceiling dome; he was there doing his master carpentry magic. We've stayed in touch via this very newsletter you're reading now.
We started the conversation about this project with a few sketches. The requests included her name and perhaps fairies? Done. You had me at fairies. And an opportunity to create my own. Here is the beginning work.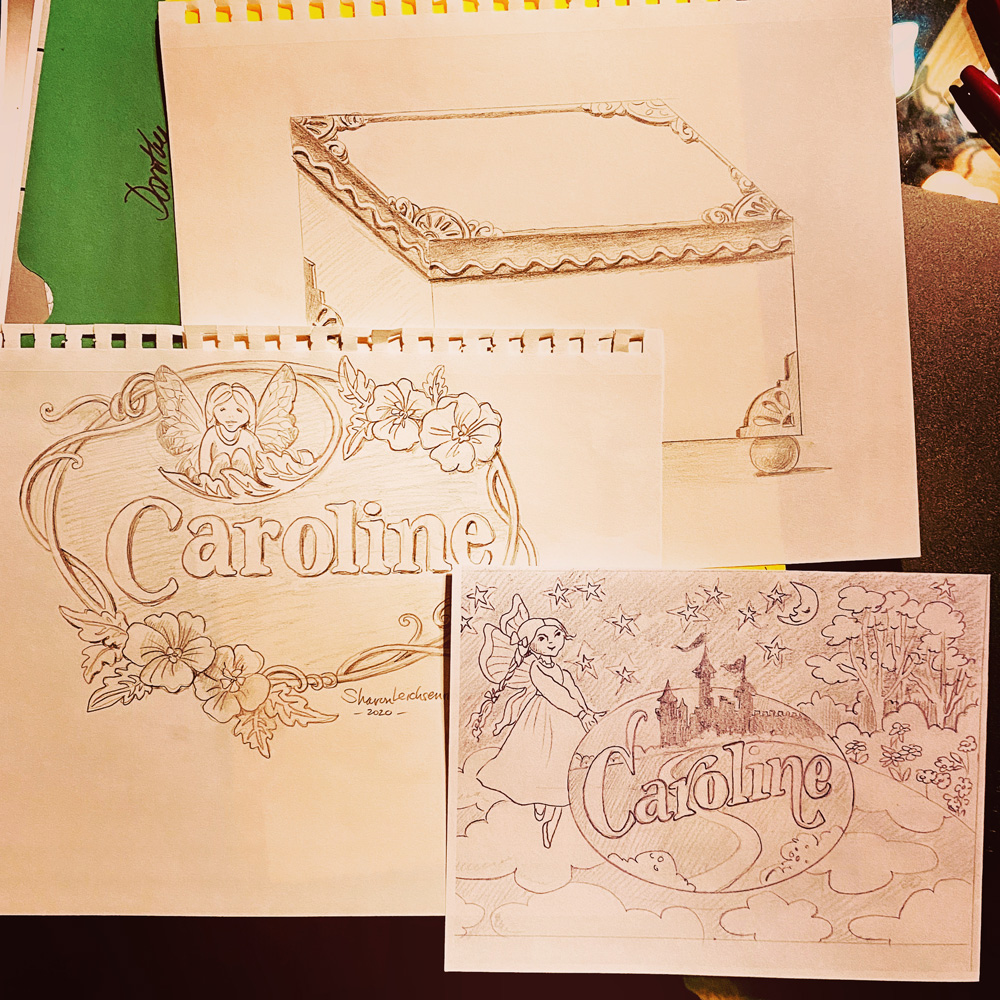 A little more refinement, and a few more fairies later, we arrived at scaled drawings approved.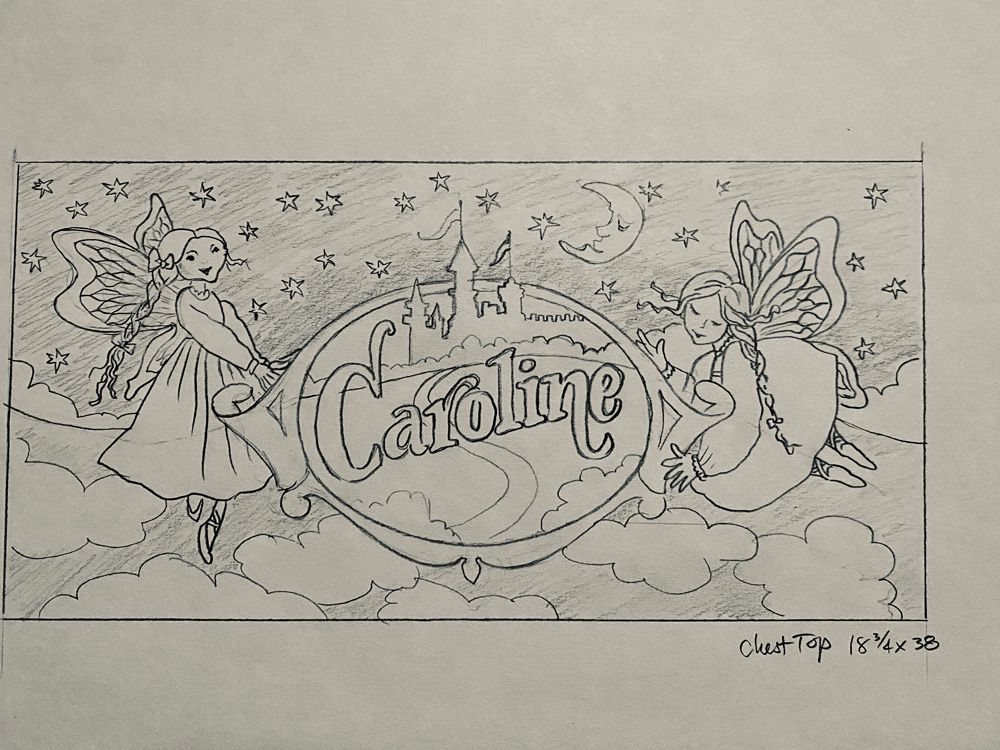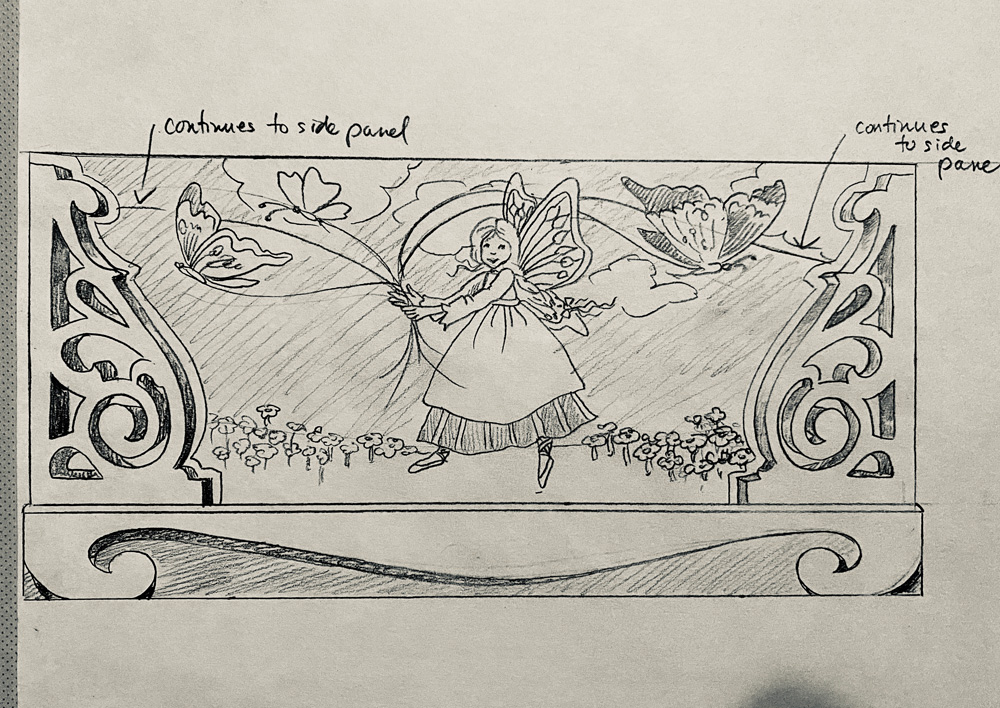 The chest was delivered, primed and basecoated. I just about forgot to take a picture before I started but remembered enough to catch this.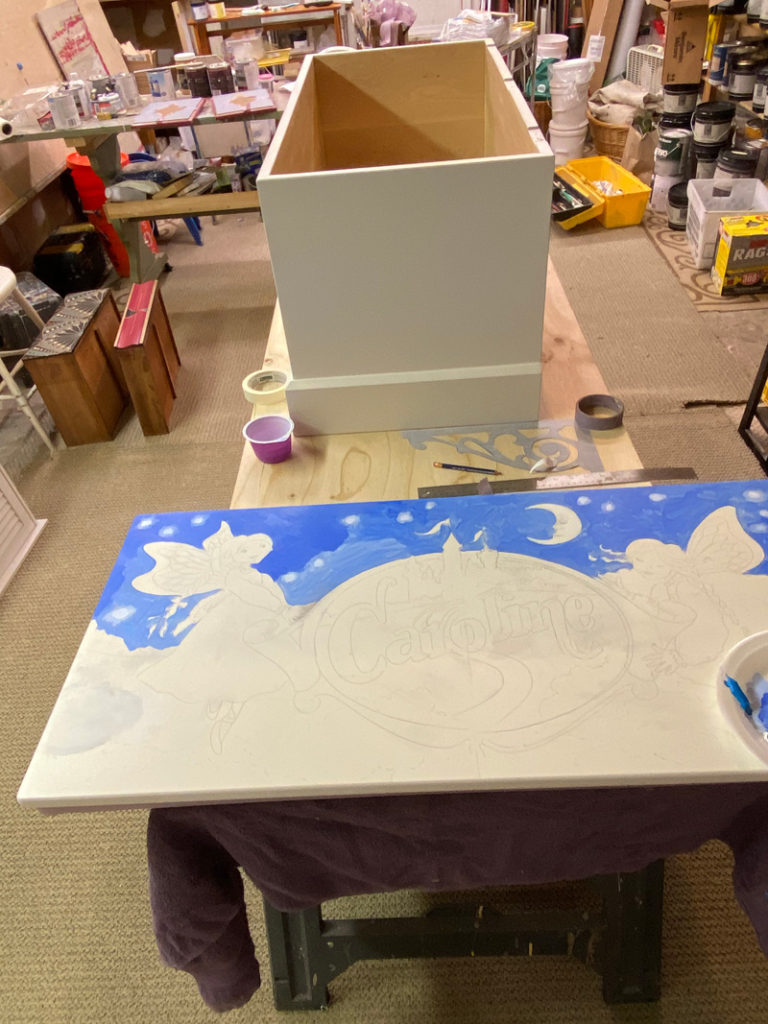 I must admit, I am at my most absolute best (forgive me if that grammar is incorrect here) when I can immerse myself in the studio with such a project. To create a magical world for this little person with my own characters and as much color as I can imagine. Just a quirky aside, I keep the TV on with Film Noir movies. I don't watch, it's just my favorite background noise. My own little space where paint magic happens.
So without further ado, here's the finished chest.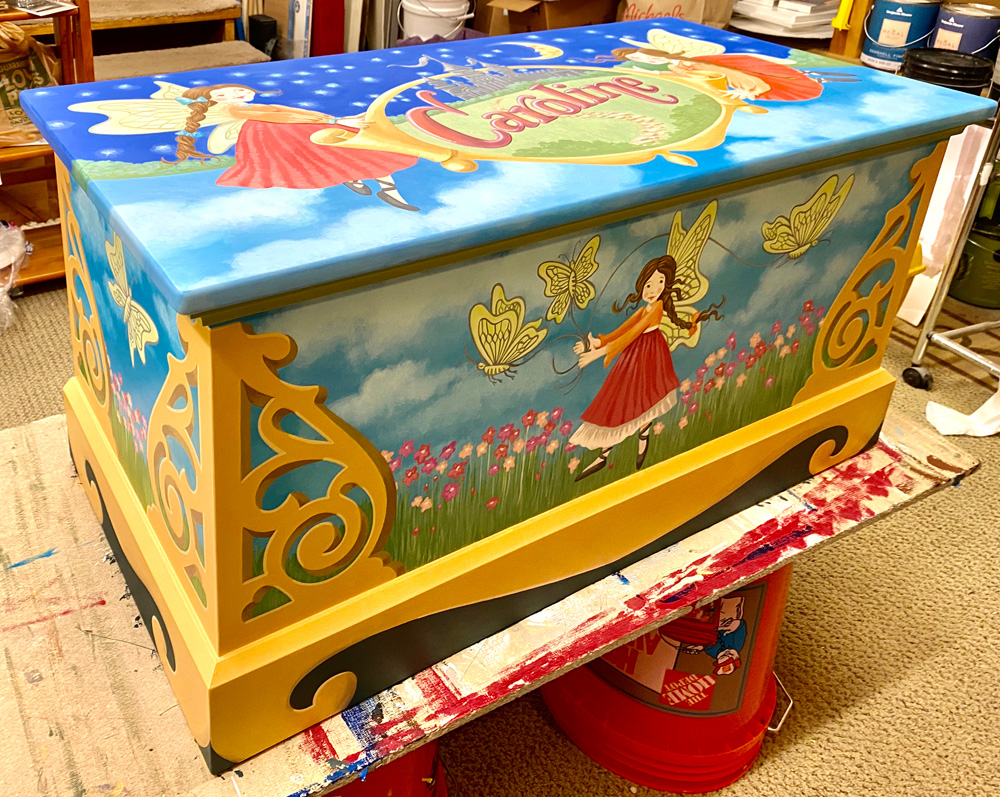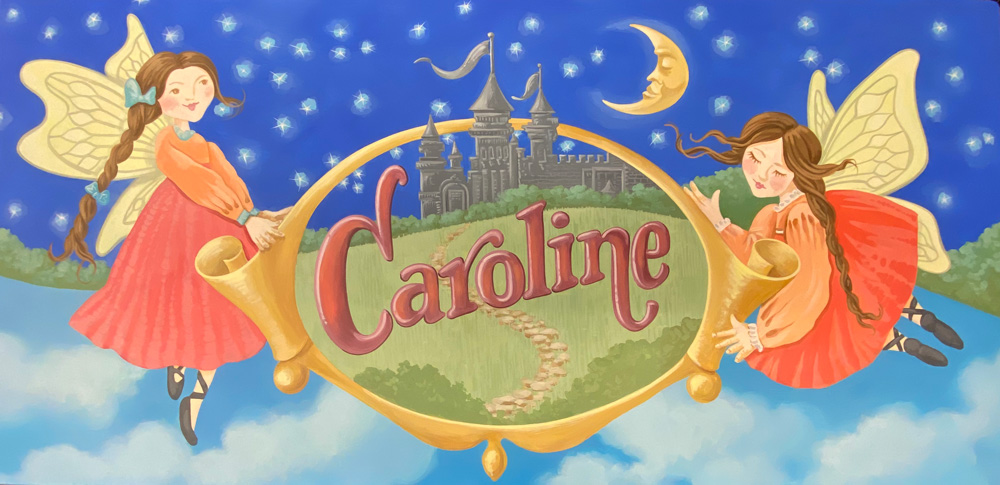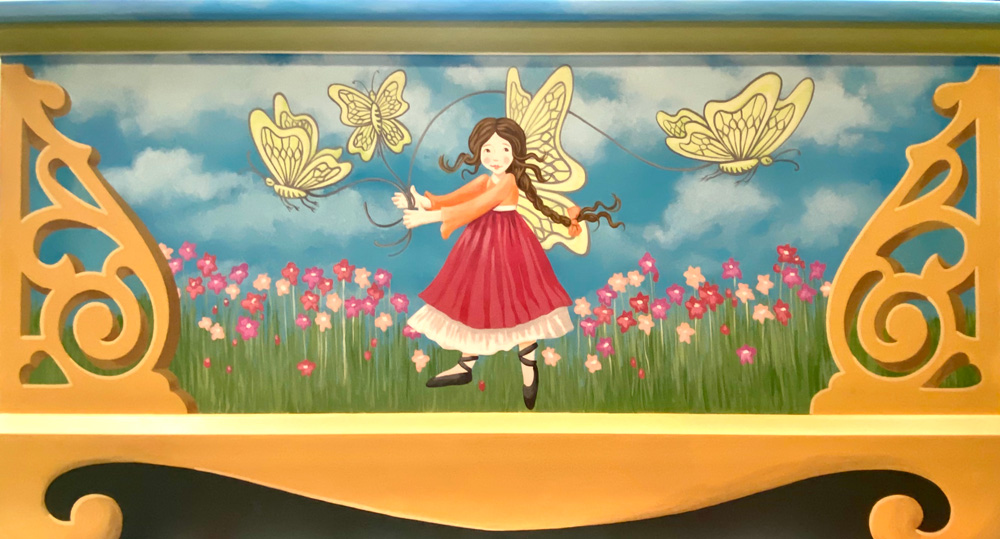 There's also a video that I think captures it a little better.
The gift is more than the toy chest. It's love. I'm so grateful to be part of it.