Challenges come in all shapes and sizes. This one was huge! I'd already done several projects in this East Texas home of a dear client. We had discussed doing "something" in an oddly shaped space in the TV room. The available working space starts 10 feet off the floor and continues to a height of 24′ on one side, creating an awkward triangle some 16′ wide.
What to do? What to do? It couldn't be a simple solution like a mural. There were already several that I'd painted. It had to something special.
My client Jan suggested a bas relief mural. I'd done smaller ones, but nothing of this size, and at this height. Did I mention height? The little voice in the back of my head was screaming NO! at me for just considering this. Height is usually a deal breaker, but…
But. The challenge to create this piece was just too tempting. Game on.
Usually I show you the finished picture first, but you need to watch this process.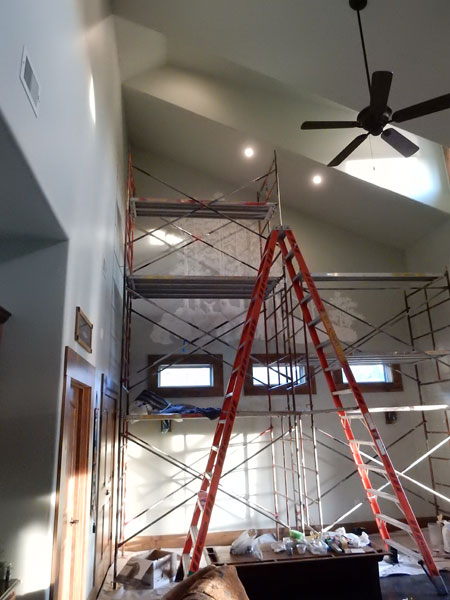 Here's my scaffolding. Ready for climbing, the ladder is strapped securely to the scaffolding. Thanks to Jan's husband Bruce for making feel so safe!
Once I had drawn out the layout. I started applying a quick drying plaster to the shapes, and then adding layers with a variety of tools including palette knives, scrapers and my fingers.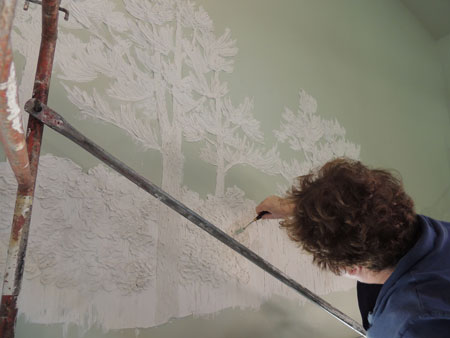 Next, detail was carved. I sealed the work and then painted it back to the original wall color. I brushed a dark brown glaze to bring out the detail.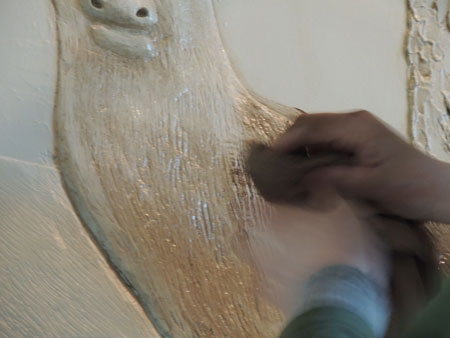 So here it is. A Room shot and a close up.  Click to see them larger.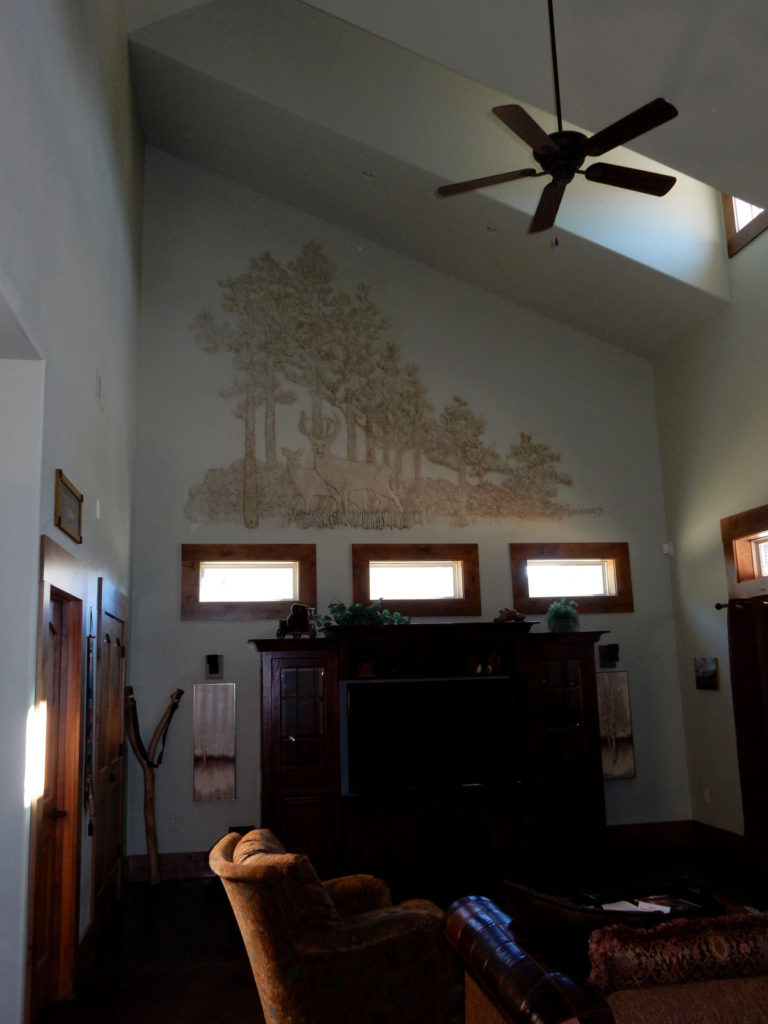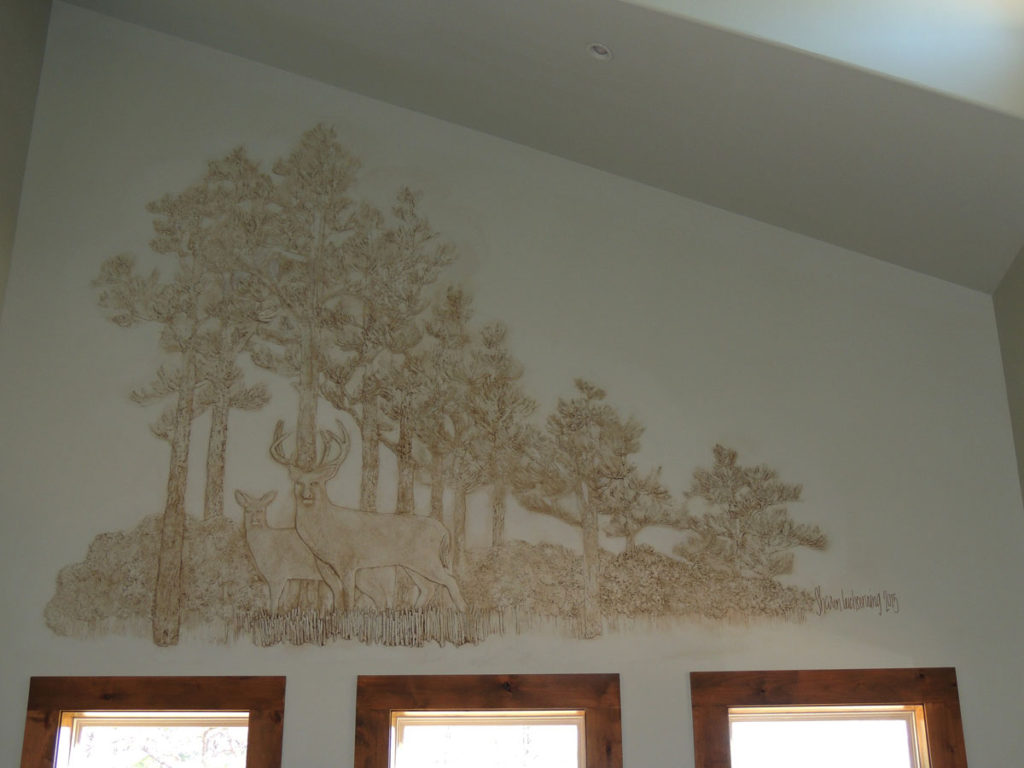 Below are close ups of the deer and the Texas pines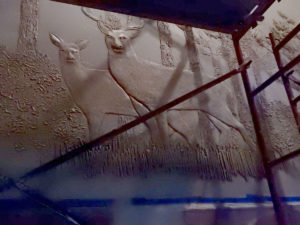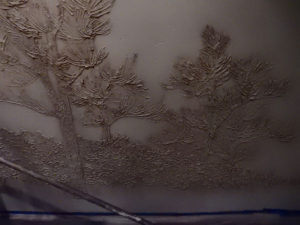 We were all excited to get the scaffolding down to see the reveal unencumbered by bars, ladders and shadows. The deer on this property feed every morning just before 7 at a feeder set up for them at the edge of the forest. It is indeed a little piece of heaven to sit on the porch in a rocker with my coffee and watch them approach. As the morning mists lift in the pasture their forms come into sight. I captured a little piece of East Texas on this wall. Believe me, it was a great experience.
I'd love to know what you thought of this project.