Little over a year ago, The Milford Fine Arts Council (in Milford, Connecticut) initiated the Murals of Milford Program. The commission for a mural on site #2 was a competition open to the public, and my mural proposal was chosen. Thanks right now, for a community so supportative of artists, their endeavors and the value of public art!
The site is located at the Ship's Store of Milford Boatworks at 2 High Street in Milford. Here's a picture of my "canvas".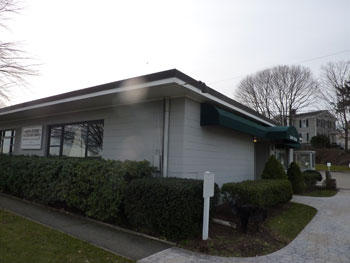 You can see the original surface was painted cinderblock, but concern with a little peeling and bubbling of the surface substrate led to a new surface of a material called di-bond ( a sandwich product of aluminum front and back with styrene in the middle). This was attached to the building, with a special little "bump-out" which hid wires and pipes. Let's take a look at that same corner now.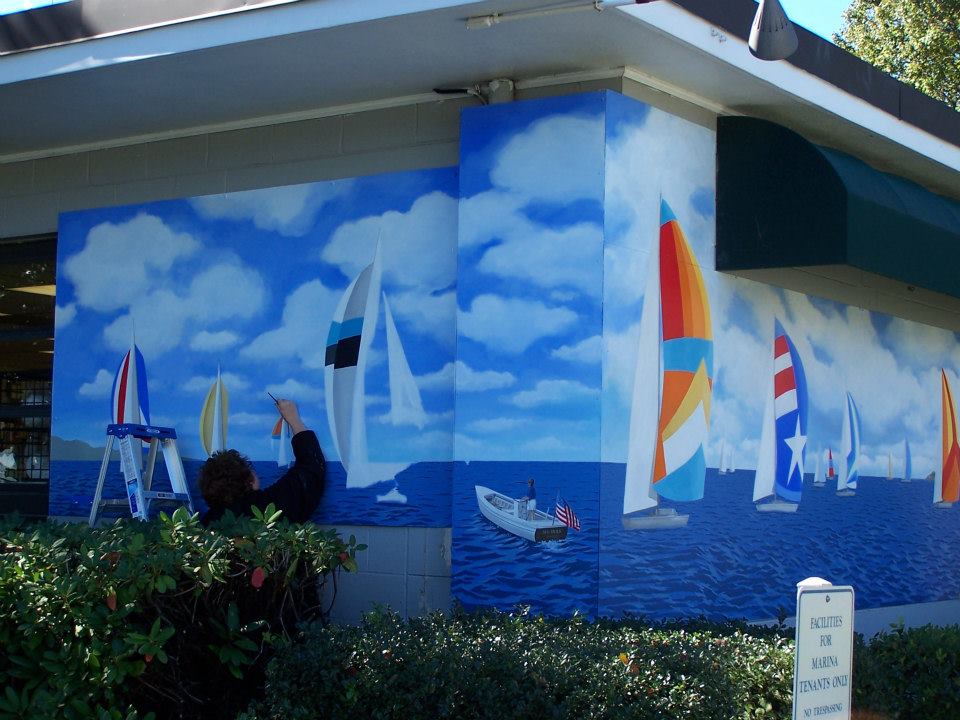 Here's some pictures of the finished mural, which measured about 19'x5′ on the front, and 11'x5′ on the side, with the corner section rising to 7′ to accommodate the differences in height. Some interesting challenges maintaining the horizon line.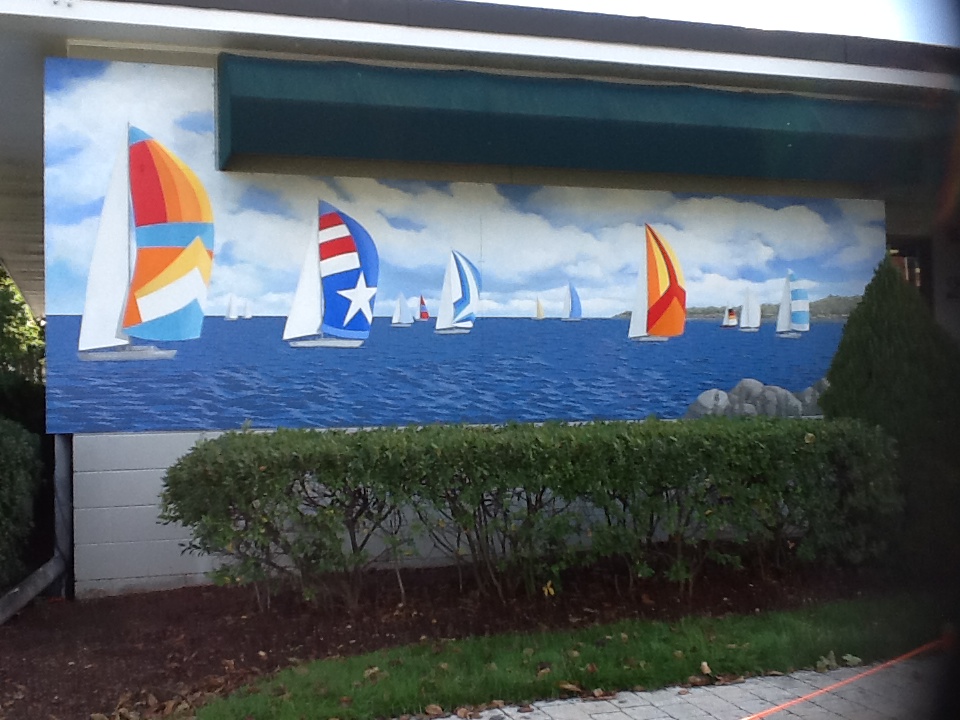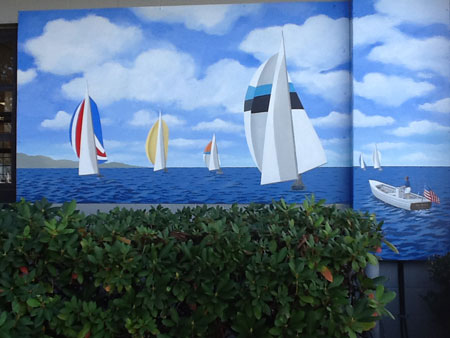 I took a little artistic license adding a very special powerboat to the composition, originally all sailboats with brightly colored spinnakers. It seemed the perfect place to capture Nancy B of Milford Baotworks in her classic Pulsifer Hampton, the Mr.Mole.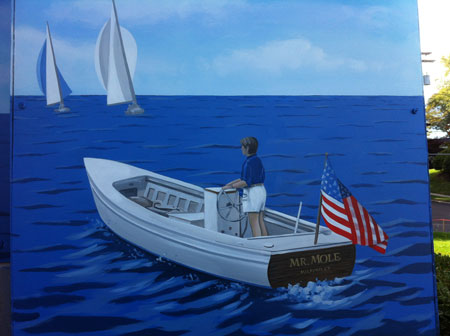 It was a special treat personally, working on site at Milford Boatworks. For those of you who remember be back when…
I was "Sharon the Signpainter", owner of Sign It Sharon. For more than thirty years, springtime meant the start of boat lettering season. It is truly the one facet of work that I miss as I transferred my focus to mural painting and faux finishing.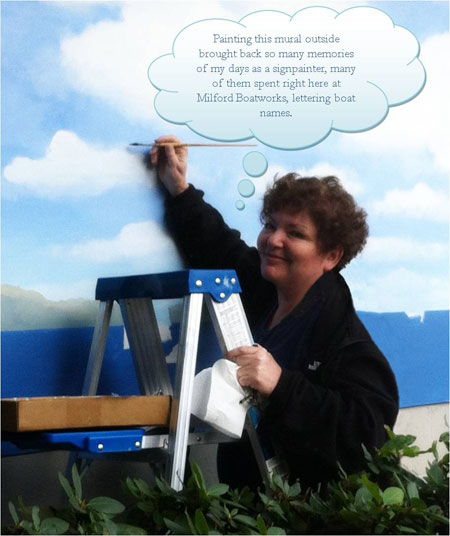 Working on this mural was a wonderful time, reconnecting with old friends, and new.
Curious to see what transoms used to look like before vinyl lettering existed? Boy, am I dating myself. Here is one of my favorites, painted right at Milford Boatworks.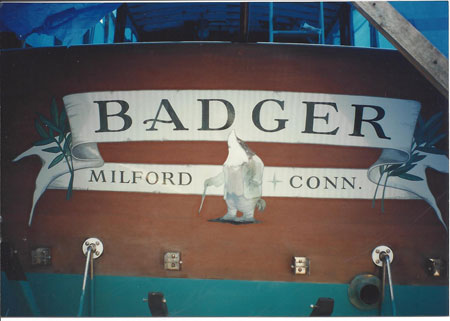 And two other examples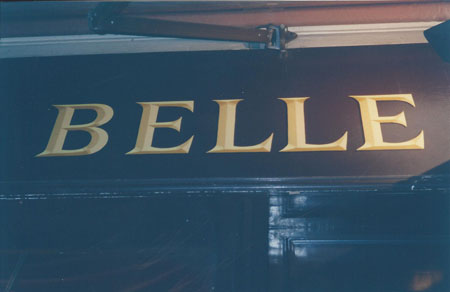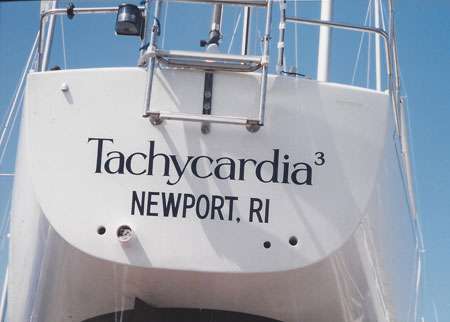 If you're in the area, drop down to see the mural. That's what's great about public art. It's there to share.
And if you like a little piece of wonderful painted in your own home, give me a call.