It's summer, and the livin' is easy. So is work when simple projects go exactly as planned.
Here are two of my current favorites. The first was a request for a simple medallion to enhance the breakfast area in this transitional style home. Here's the sketch I started with.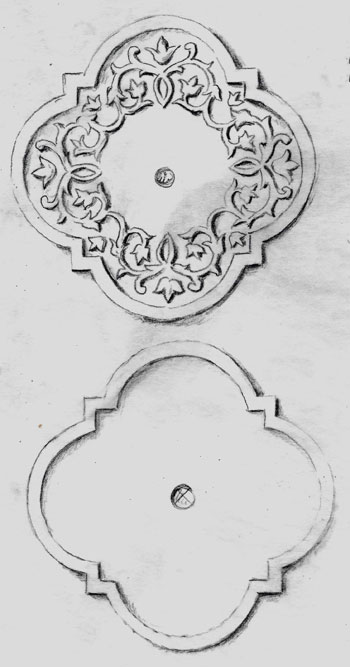 It is sweet music to my ears when the client already knows "design" language. She said, "I love how this drawing speaks to the round and square elements in the space." And indeed it did.
I made a quarter pattern to get the design up on the ceiling quickly.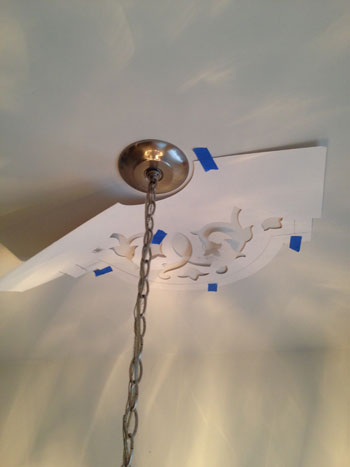 And without further ado, and happy smiles all around, the completed trompe l'oeil (fool the eye) medallion, an exercise in painting highlights and shadows.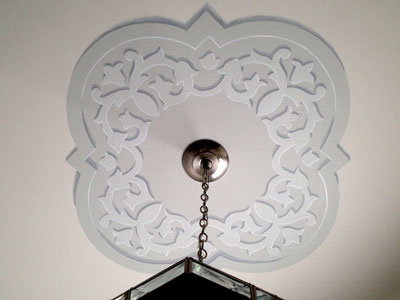 Here is a close up view.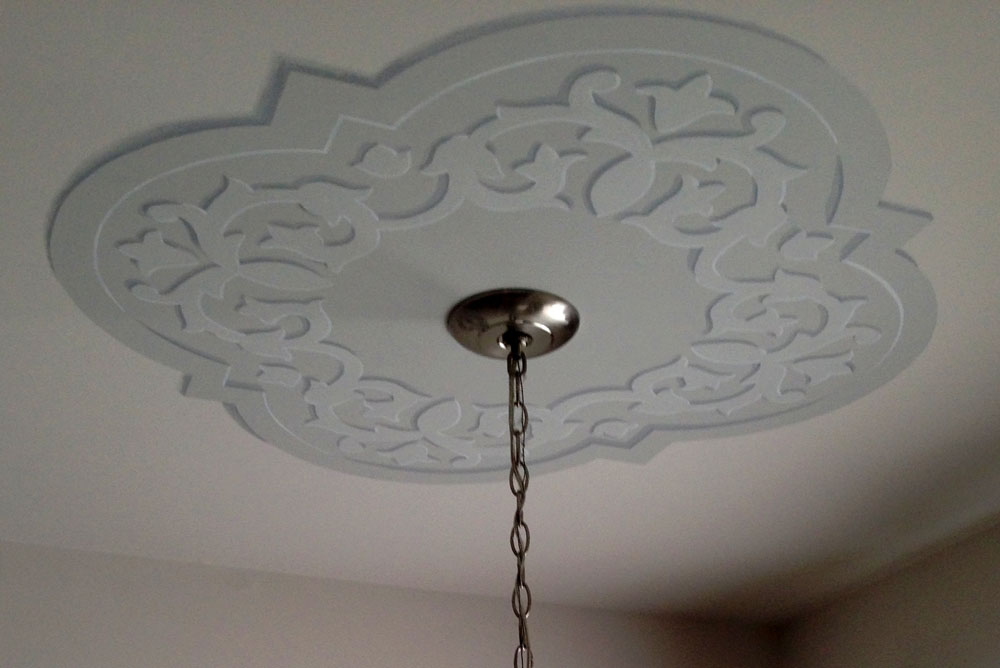 The second project was a distressed finish on a fireplace. I'll show you the finish shot first so you'll get my color choices.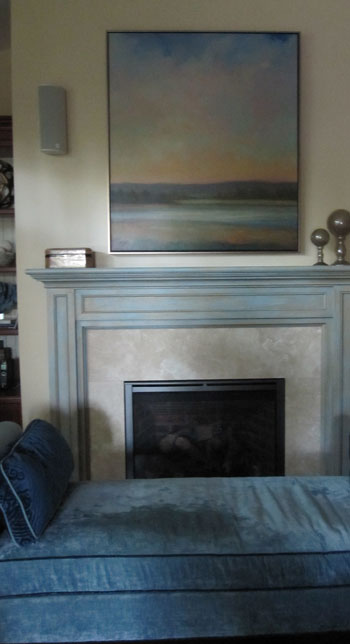 I had shown the owners several options, the alternative being the safer, simple beige route. I was so happy my clients trusted my vision and went with this sample.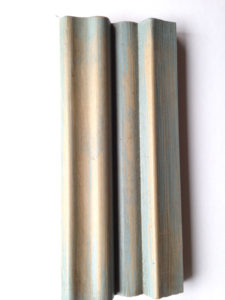 The fireplace was prepped and painted for me when I started. Kudos to Professional Painting by Dino Tetu (203-258-9818) for superb prep always!
Here's a walk through the process.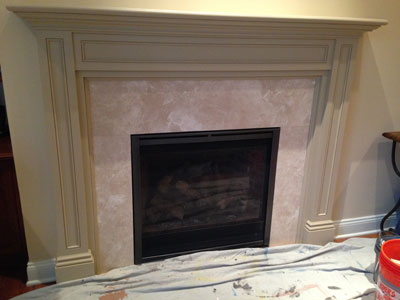 A barrier coat, then a coat of the second color.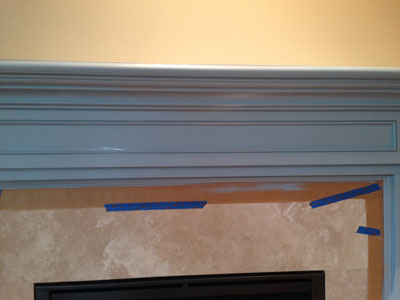 Distressing to reveal the base coat, and a coat of glaze to bring out the architectural details.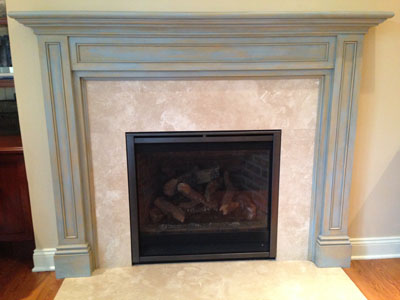 Don't you love the way the fireplace connects to the artwork?
Each of these projects were completed in a day.  Simple, affordable, elegant solutions.
Care for one yourself?