I met the mineral mica several years ago. Mica infused plasters have been part of my portfolio for many years now. But recently, I got to rediscover Mica in a brand new way. Great big chunks of it!  Glittering in amber, champagne, bronze pearl and gold tones. Let me show you my samples for this outrageously gorgeous powder room I just completed. The ceiling sample shimmers with layers of mineral. The wall finish has treasure pockets of mica buried in layers of mica infused plaster set on a metallic background.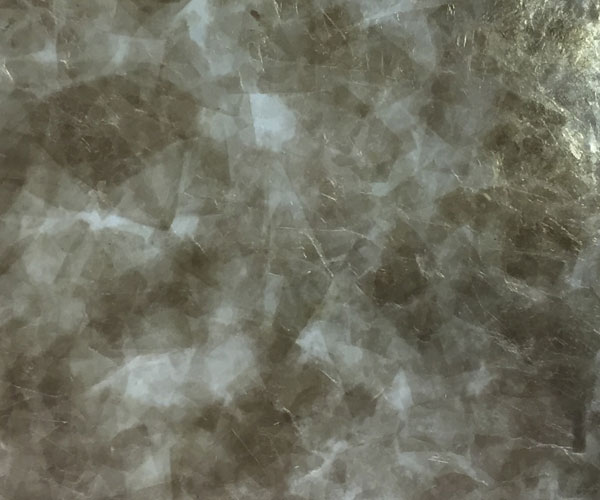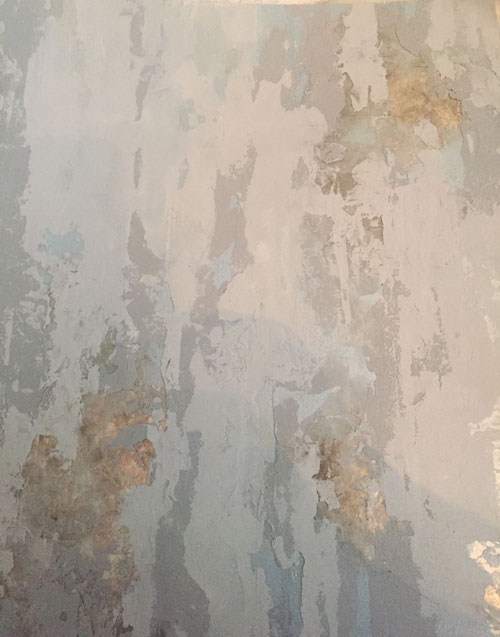 Here is a close-up of the ceiling with the perfect chandelier.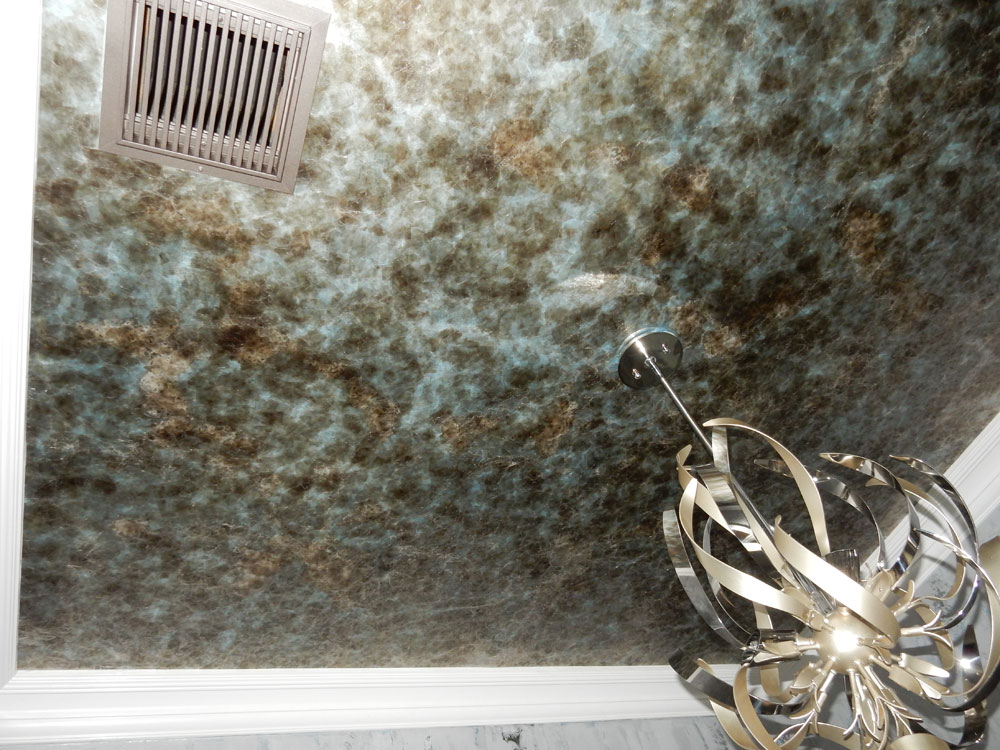 Below is the finished room.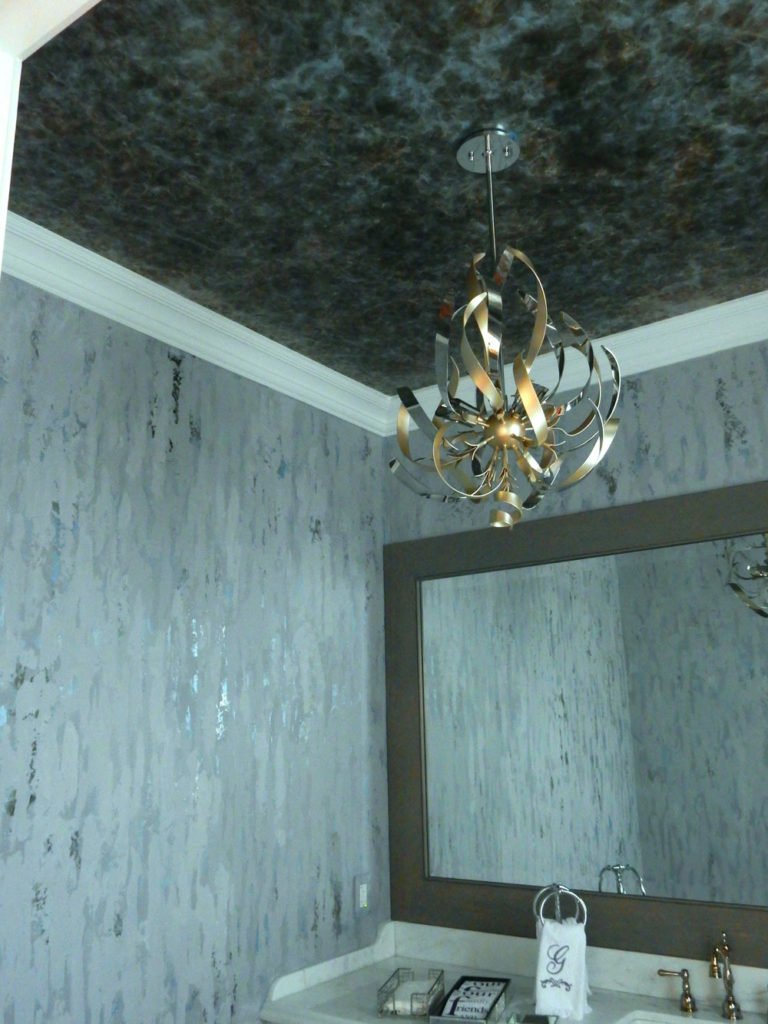 I am so psyched about using mica more in the future. Love to know what you think about it.
There was another addition to the studio this month. Some of my favorite murals have been made into scarves and women's top on a new ecommerce site called Shopvida.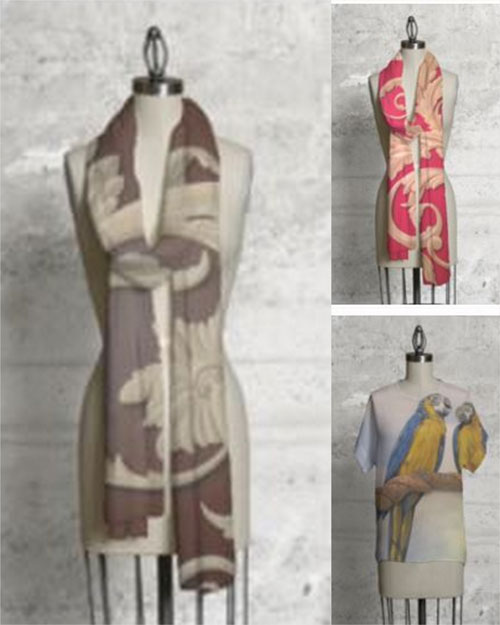 You can visit my shop by clicking HERE (www.shopvida.com/collections/voices/Sharon-Leichsenring).  If I've painted something for you and you would like me to add it to my collection-there are several types of scarves and tops-let me know which you prefer.
Lastly, for several years in the month of May, I've shared the progress of a project I've been working on each spring in Fairfield Woods Middle School in Fairfield, CT. Sponsored by the PTSA, painting started on a center column in 2013. Each subsequent spring, I've been asked back to complete another section. It's done!
Click below to see the video of the entire foyer. Incredibly, and surely a testament to the respect all of the students have for the artwork, there is absolutely no graffiti or damage to any of the surfaces. Thank you to principal, Dr. Gary Rosato, for a vision I was able to bring to reality. It has been a pleasure engaging with students, teachers and parents while working there.
All and all, a very exciting month indeed!