A call from Ridgefield, CT designer Eileen Segalman (whose wonderful work can be seen at www.eileensegalmaninteriors.com) always means something exciting is heading in my direction. This recent project was no exception.
We visited the office of Pediatric Associates of Western Connecticut in Danbury, CT. I was taken at once by the vitality of the front welcome desk area. Architecturally crafted trees with dimensional canopies promised a happy visit to this practice. I was impressed by the staff, the physical surroundings and most importantly, the warm and at the same time, professional atmosphere.
On to site one. The waiting room had one of the wonderful trees already in place, a welcoming fish tank and vinyl animal graphics on two of the walls. What is was missing was a big shot of color. (OK, I promise no more poor puns.) Here is the waiting room before, and a view of the existing decals.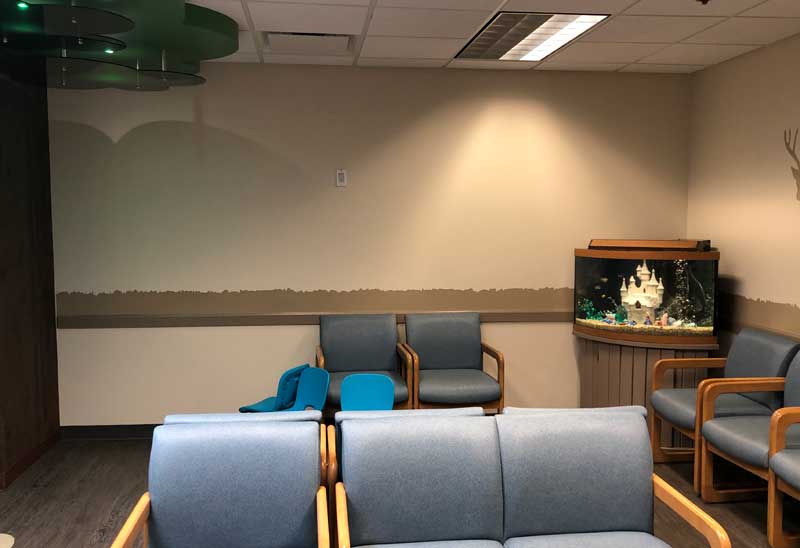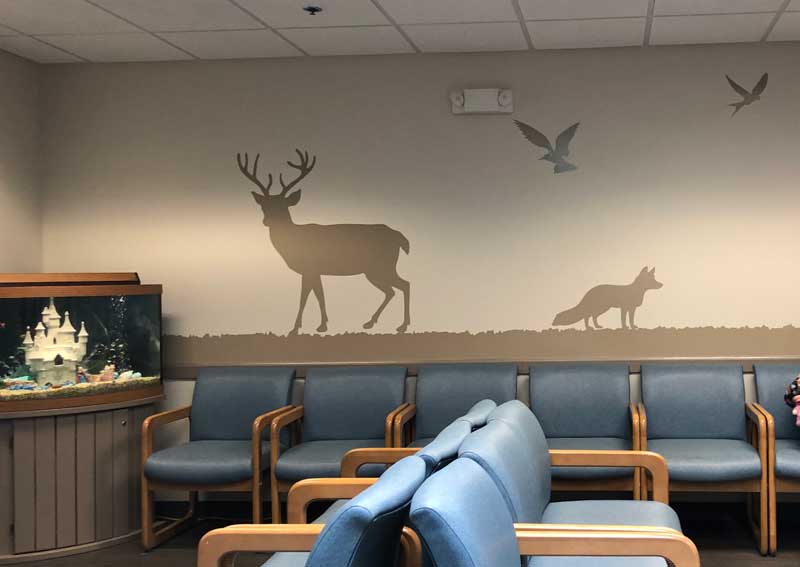 My task, to finish the third wall in a manner that complimented the existing artwork but at the time to add vibrancy. Here is my sketch.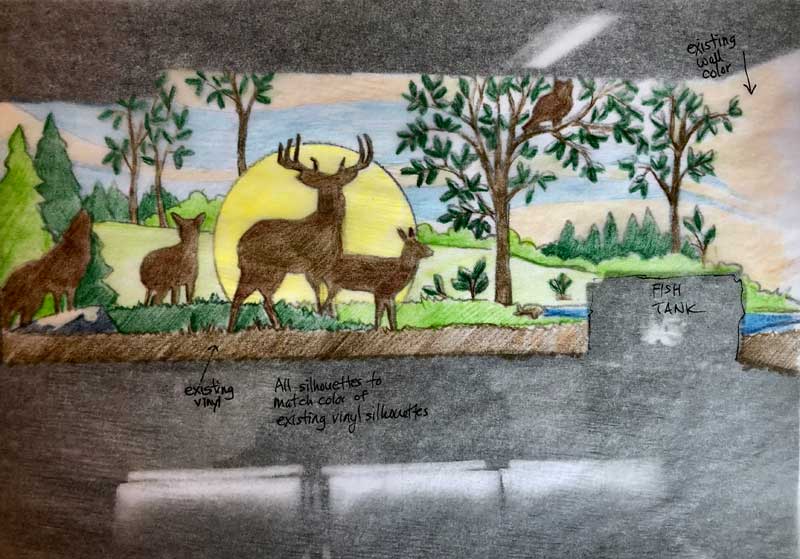 I painted the new animals as silhouettes and kept the other elements as solid blocks of color. Mission accomplished. Here's the new wall.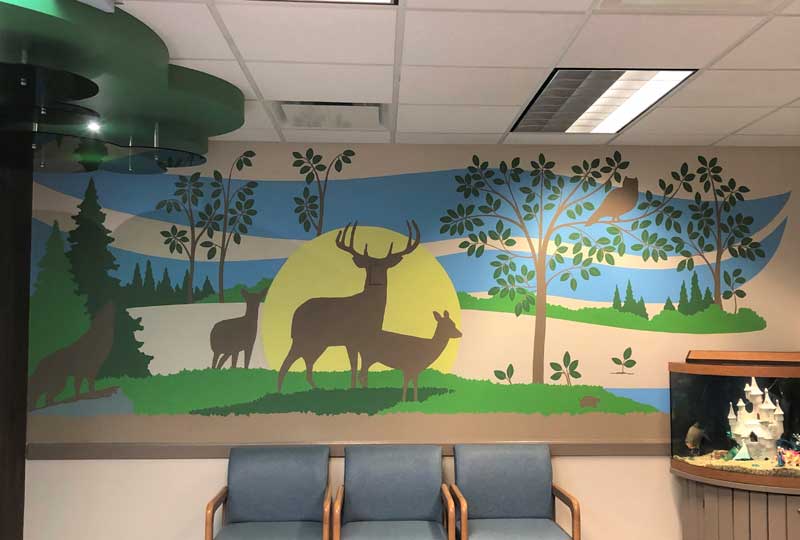 I've also included a closeup of the tree in the corner that added so much personality and dimension to the concept.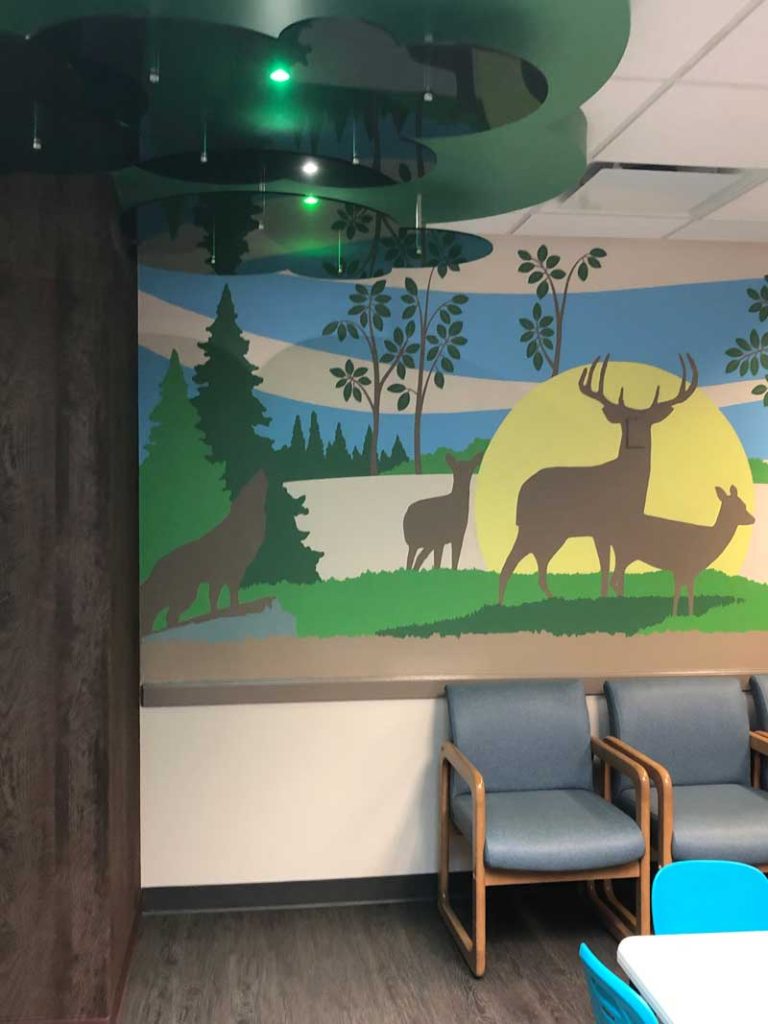 The true fun came though with the second area that needed some work. This was the adolescent waiting room. (This practice also has a separate waiting room for sick children. Where were those rooms when my kids were little? I was more than a little impressed with this practice!).
Eileen's vision was a positive message rendered graffiti style. And color, lots of it, to bring this room to life. Here's the space waiting for work to start.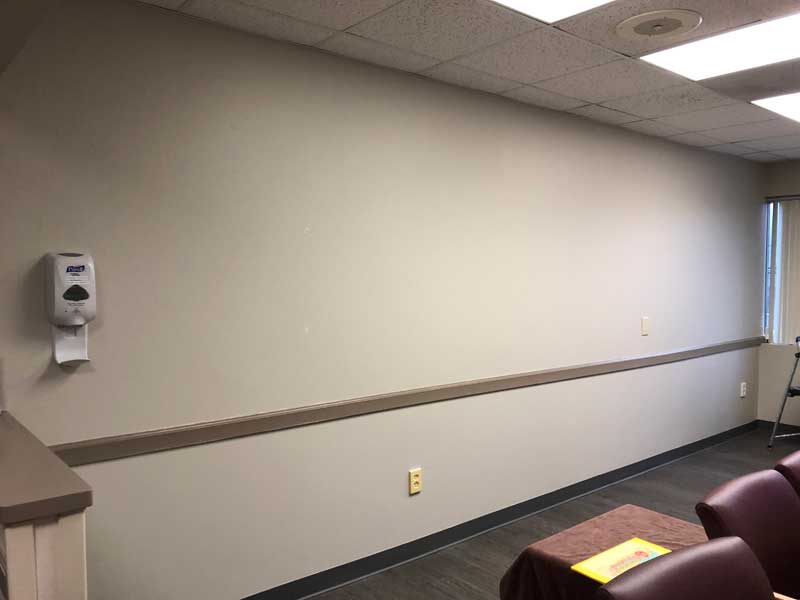 Next, bring out the markers and start creating. Here's some of the concept drawings.

The suggestion of a city scape gave me a good background while keeping it simple. I used a pounce pattern, one of my old sign painting days tools. The pattern was drawn out in my studio and the lines rolled over with a pounce wheel, that cuts little holes into the paper. Once in place, the paper is dusted with charcoal powder, leaving the design transferred to the surface. This saves a great deal of layout time on site.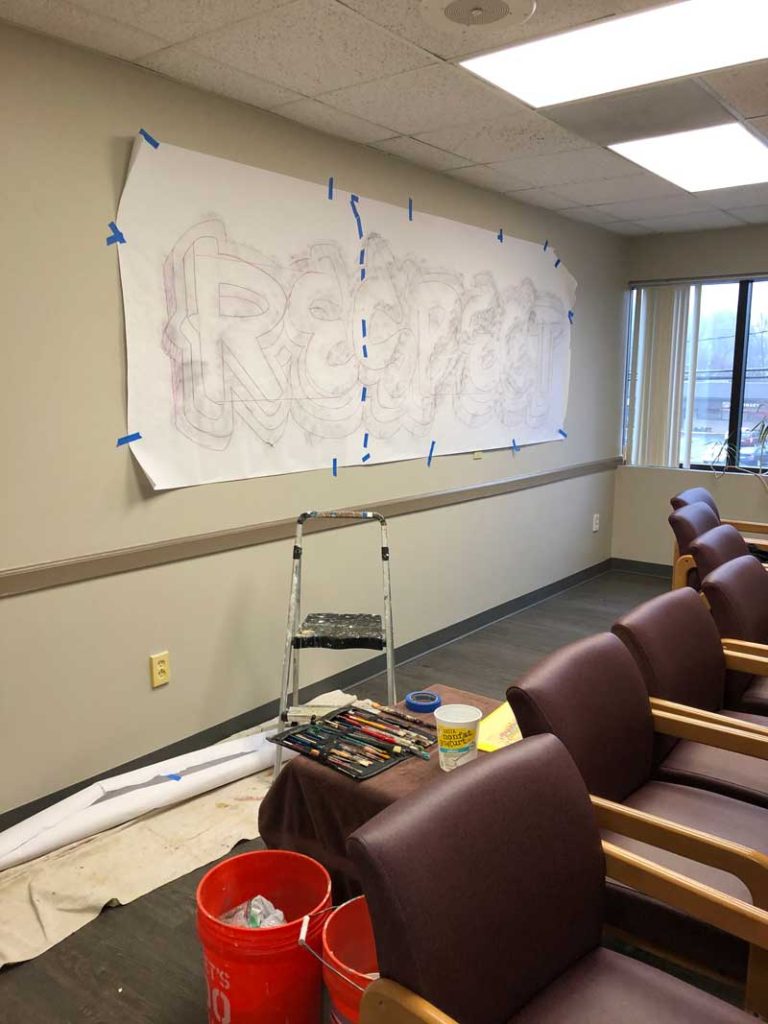 Here's the finished room I've included a closeup so you can see the vibrant color and crisp execution.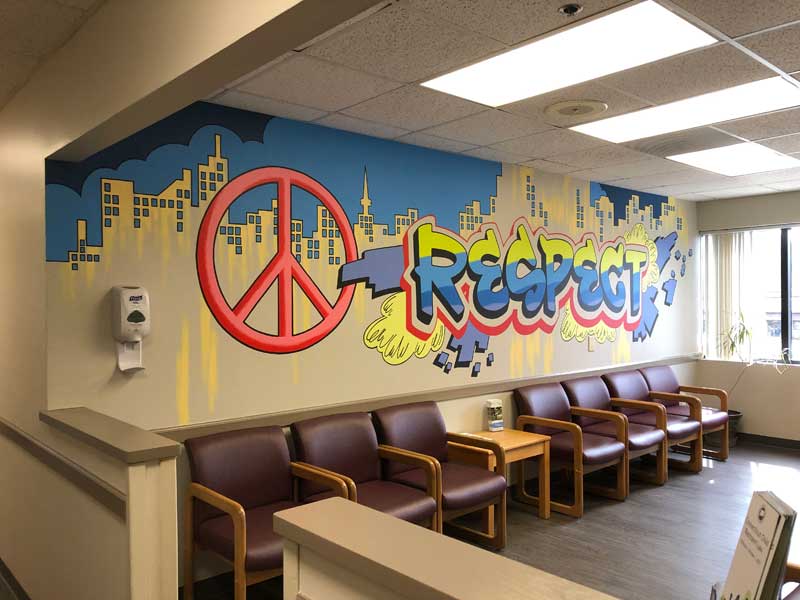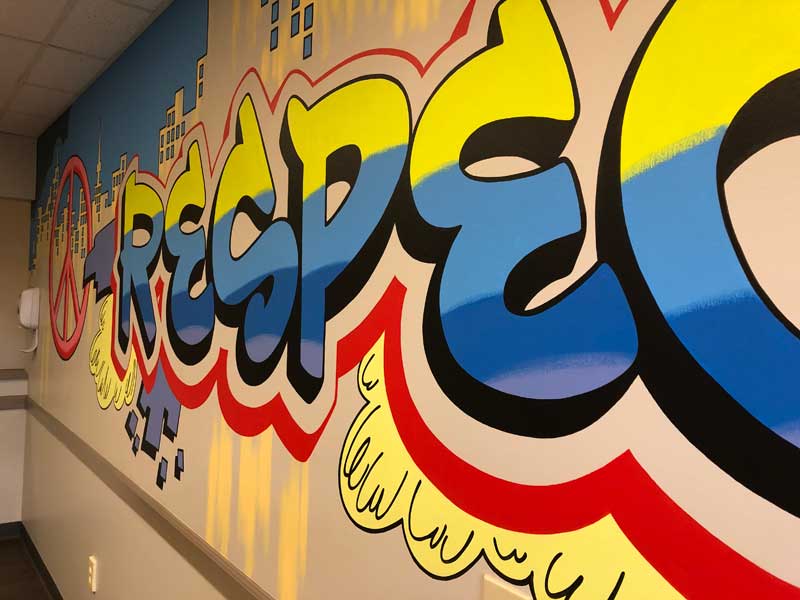 And so, here's where I date myself. I thought it was cool. I also said it was cool. I might have said awesome too. One of the young visitors passing by gave me the correct lingo. "It's really sick!"she said with glee. I'm not so old I didn't know that. I just forgot to say it.
If you're looking for a great pediatric practice, do consider Pediatric Associates of Western Connecticut. in Danbury. And if you're there, take a look at their waiting rooms. I left a little magic there. I know, pretty cool.