It's beginning to look a lot like…
Christmas Tree Lane!
Though my work at the property known as Christmas Tree Lane in New Haven County in Connecticut is not quite completed, it seems the time of year made it inevitable that I would share this with you now.
I thought you might enjoy the journey that takes place before any paint touches the canvas. I'll share first. This is the completed canvas, which measure 36″ x 48″.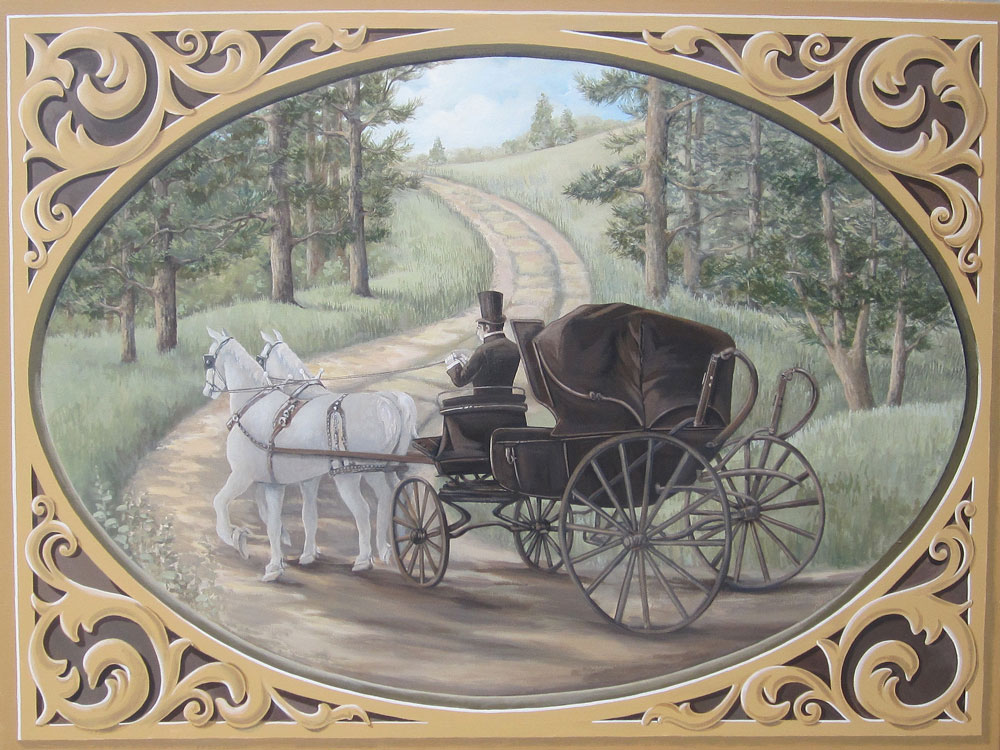 You are looking at a vintage buggy driving up the entrance to the farm.
Here is a picture of the actual buggy.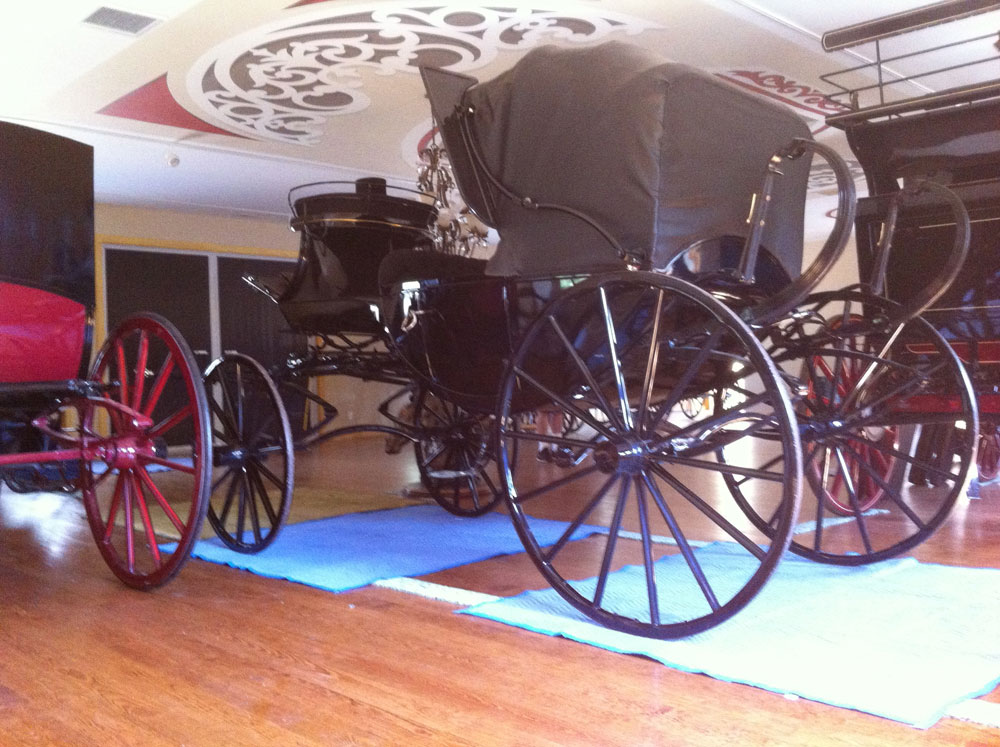 Just a tease, but check out the painting on the ceiling. More about that will be coming when the room is ready.
I spent some time with the pair of percheron horses, Barnum and Bailey. I wasn't familiar with their bridles. Here's a picture where Bailey is being coaxed into the correct position of his ears! "Forward, Bailey. Forward!"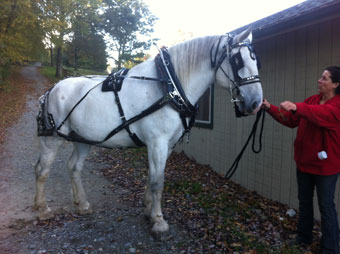 Now, the initial concept: a buggy, a pair of horses and a few Christmas trees. Here's what that looked like on paper.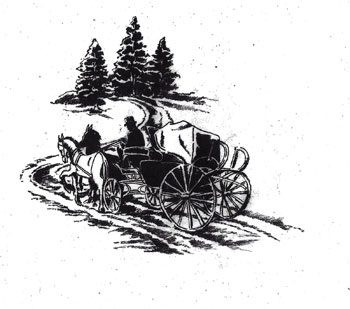 After it was reviewed, the very graphic black and white approach was discarded. It had a rather dark, gothic look. Instead, I opted to paint it in full color, with a much more realistic approach to the actual landscape.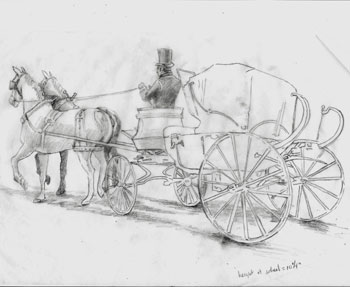 Here are close-ups of the buggy and the Percherons.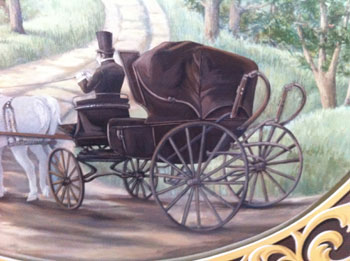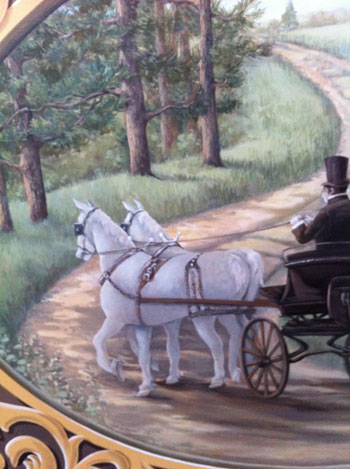 This painting was commissioned for a specific use. The oval painting in the center of the painting will be photographed and used for a magnificent sign being created right now. I'll be sharing it with you when it's installed. I added the Victorian scroll border to the painting to finish it, so it can be framed and enjoyed in its owner's home.
I thoroughly enjoyed this project. Hope you enjoyed the look behind the scenes.
My best wishes to you for a peaceful holiday and a healthy New Year!
I'd be remiss if I didn't mention that though it's too late to have any new work completed by Christmas, a custom Gift Certificate might be the perfect fit for someone, or perhaps yourself.
Leichsenring Studios is now accepting MasterCard, Visa and American Express for your convenience.