A request for whimsical lettering?  Music to my ears.
I met with the fabulous Joanna Farber, no stranger to the world of design. Farber, the former owner of Westport's iconic Parc Monceau was looking for some lettered detailing. She had chosen a font named Gluttony Man for this location.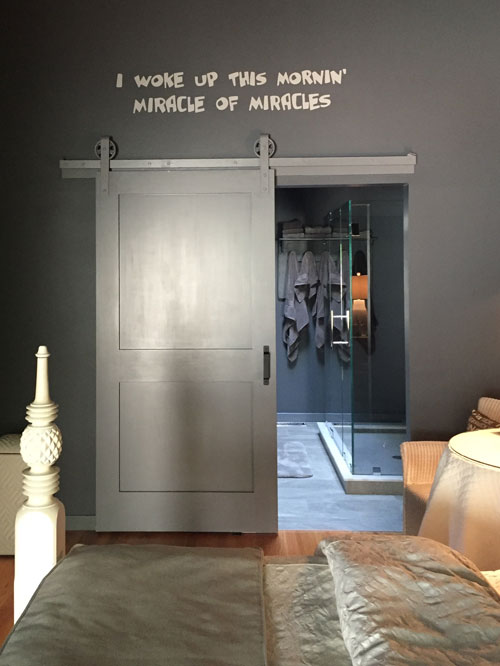 I was also asked created a rebus that was an homage to her late husband's career.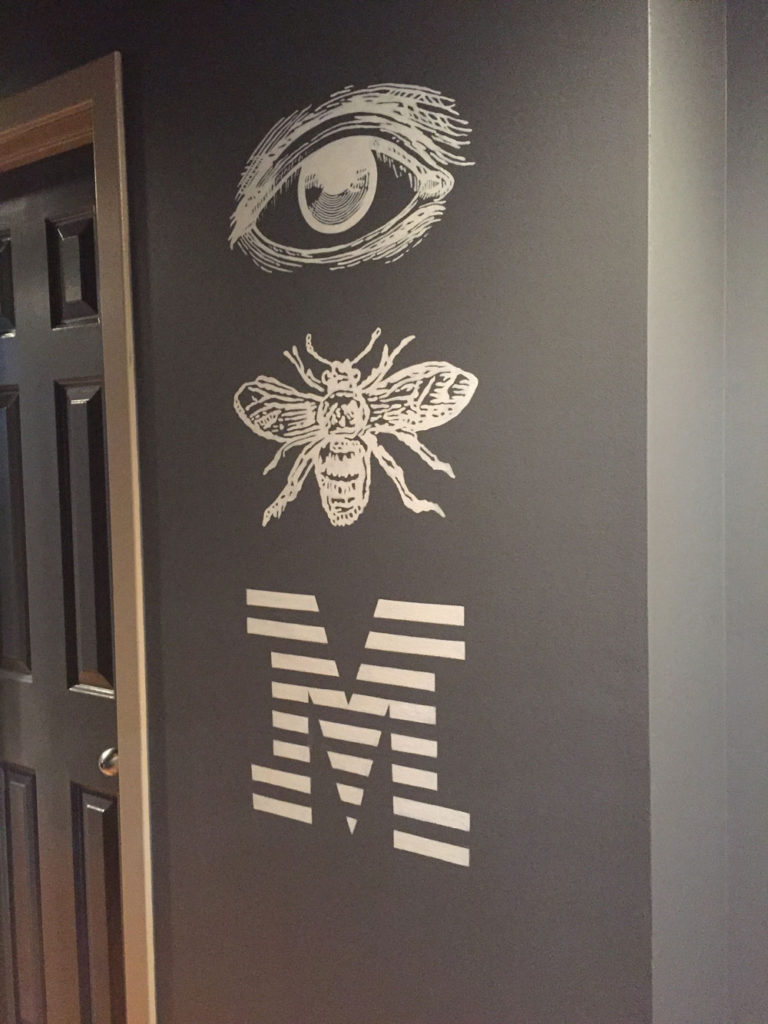 At Ms. Farber's home, I had the distinct pleasure of meeting Michael Pagett, the owner of Chetwode. Michael has recently opened his new showroom at 318 Strawberry Hill Avenue in Norwalk.  Learn more about his exquisite cabinetry at www.chetwodecabinetry.com.  Here is a fun trompe l'oeil window I created in the showroom.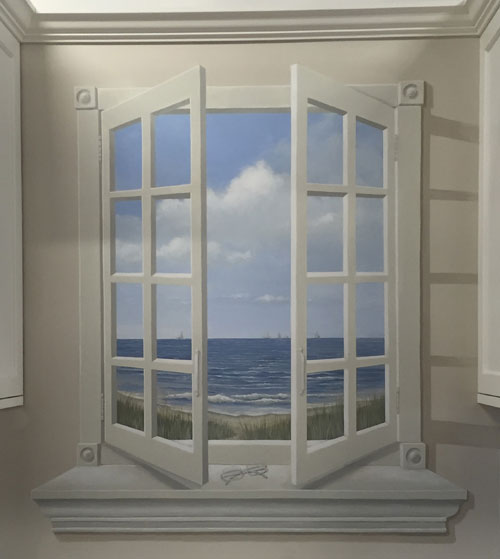 Have I mentioned that my work is never boring?
A call from Virginia Blaker of Room Rescue (www.roomrescue.com) resulted in an unusual request. Virginia asked me to add my painting skills to a "chair-ity" auction for the Center of Family Justice in Bridgeport, CT. Virginia had a sturdy little high chair that had been originally painted by her grandmother in the early 1950s. It was time to give it a new face. Virginia sanded the chair, primed it for me and together we brainstormed to create this design. I was delighted to say that it garnered a great donation during the silent auction. Here I am with my chair at the auction.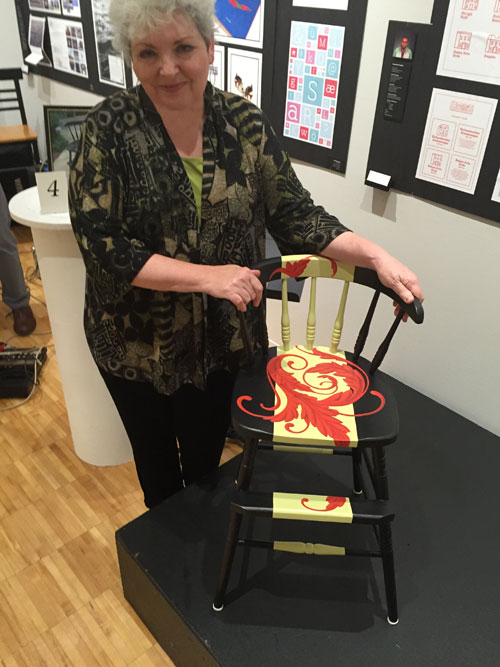 Close up view of the chair.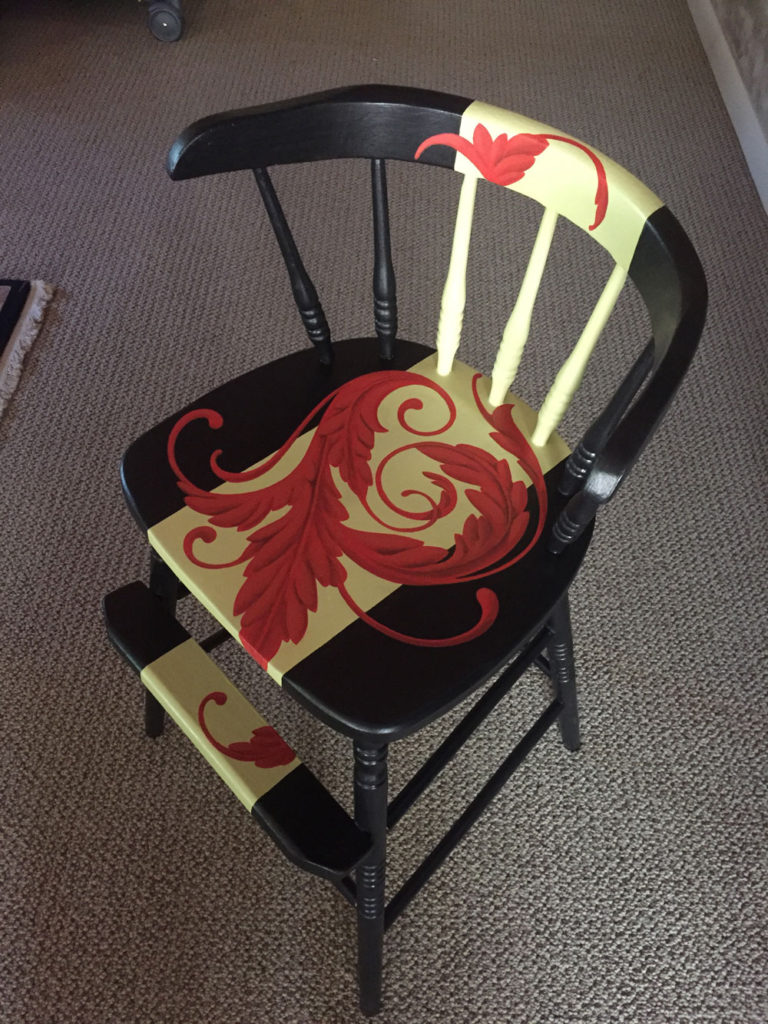 It's all in the details, my friends. Painting can bring a smile in many ways and express your personality.