There was no clue on the outside of this home about the scrupulously period perfect design I would find within.  Tastefully done, the Victorian interior was just delightful. The kitchen had been completely remodeled and there was a small wall that marked the end of the kitchen, and was visible walking down the hall.
I chose to use "fretwork", a decorative detail that's found inside and outside of Victorian homes. It is recognized by its graceful, interlocking designs. Here's my concept drawing.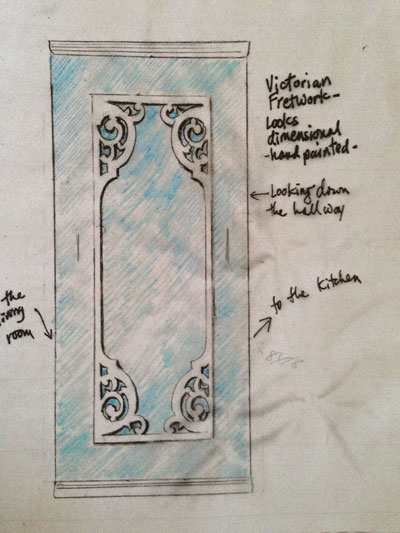 It was a good solution for an awkward space, and an opportunity to introduce architectural detail in trompe l'oeil (French, for "to fool the eye") fashion.
Here's the design base coated. You can see, the design got a little more elaborate compared to the original sketch. I have to confess, I don't often get the opportunity to do this particular type of ornament, and when I do, it's a personal play day for me!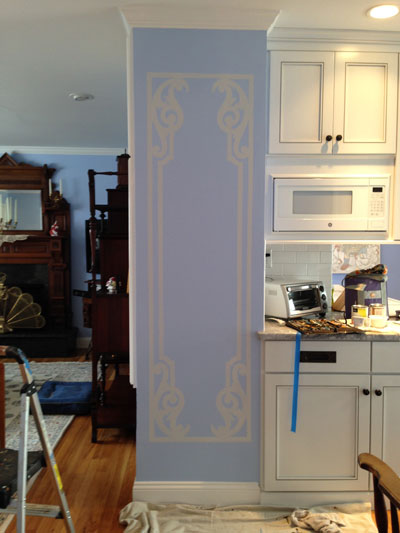 The kitchen is a study in grey, so I chose to paint the base in light grey so I could use a nice crisp white in the highlights. The wall is adjacent to a lovely granite countertop, making for the perfect palette.
I finished and was wrapping up by taking pictures when the owners arrived home. Not only did I completely enjoy myself for the entire day but the smiles on my clients' faces capped it off!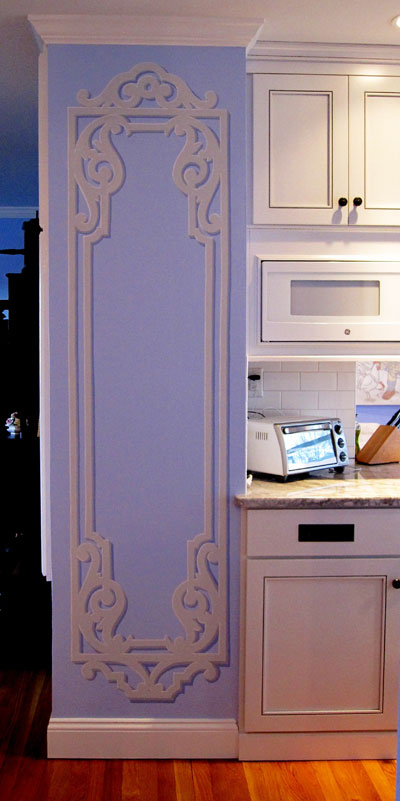 Here is a closeup.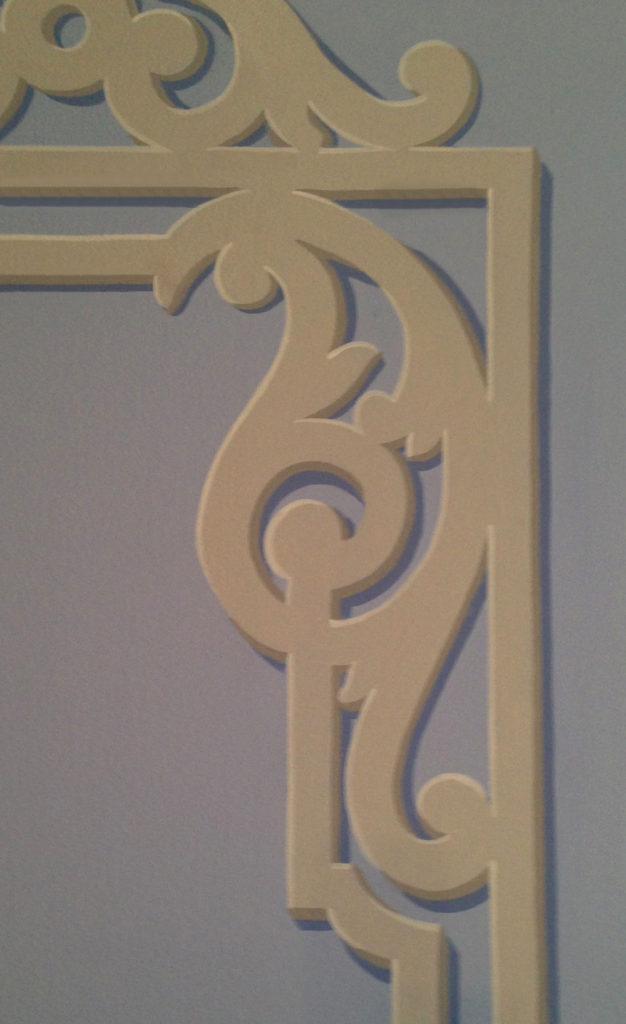 One day project…years of enjoying the perfect finishing touch.