The idea of the mural in this exquisite home was found in a combined love of the owner for color and flowers. The air of Provence in the rounded foyer nestled beneath the second floor turret made the choice of lavender fields, punctuated by tall standing sentinels of sunflowers, an easy one.
Needing to be able to look at all the walls at the same time, I photographed it to capture all my paintable areas and then drew on this template. It made it easy for my client to see the mural as a single piece, rather than all the small choppy areas you notice when windows and doors and stairs intrude.

The result? A total immersion in a sea of color when you come in the front door.  Best to show you the video first.
Here are a few still shots to see the details.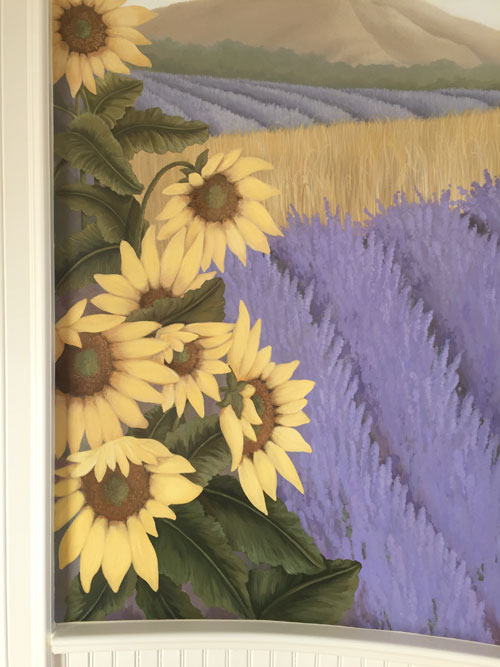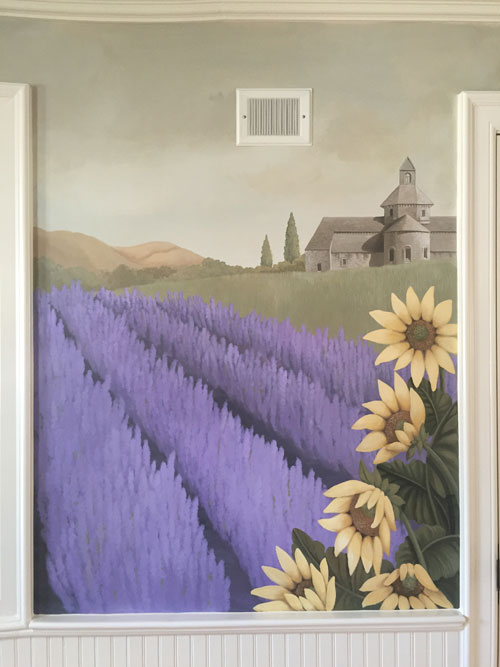 You know how much I love a little architectural detail.  Look below to see the lovely shadows caught in this illustration.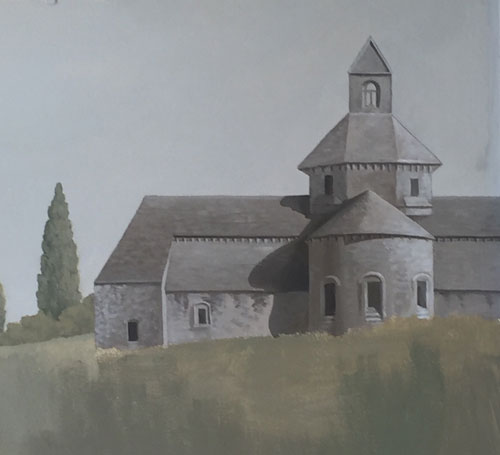 My only regret? The lavender planted outside the drifts of hydrangea as a border was not in bloom when I finished painting.  The view through the windows promises to be as lovely from both the inside and out.