Sometimes, I simply need to pinch myself. A project is presented and I know how fortunate I am as an artist that the path has brought it to me.
And what a challenge this would be. A small powder room, 58″ wide, 84″ long and 7 ½' in height. Fill this space with images of one my client's favorite places, the Gardens of Versailles.
Challenge accepted. Here's the white walls that I first saw.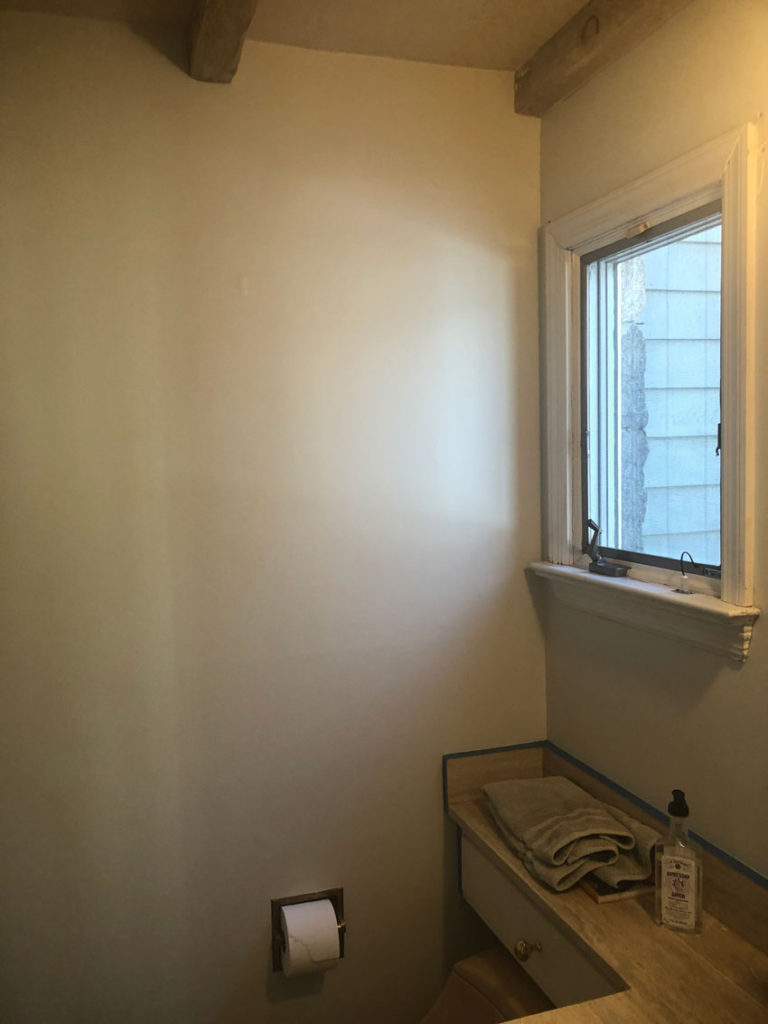 I drew scaled drawings suggesting different vistas, knowing I would have to seam them together. I started on the wall with the sink and toilet because it also had the one small window in the space. A stained glass window is being created to continue my vision and so as to keep the stained glass artist on schedule, this was the best place to start. I saved my palettes from the that area so that not only would he have the acrylic colors I was using but he could see the blending that took place for the best color accuracy. When it's installed, I'll share pictures.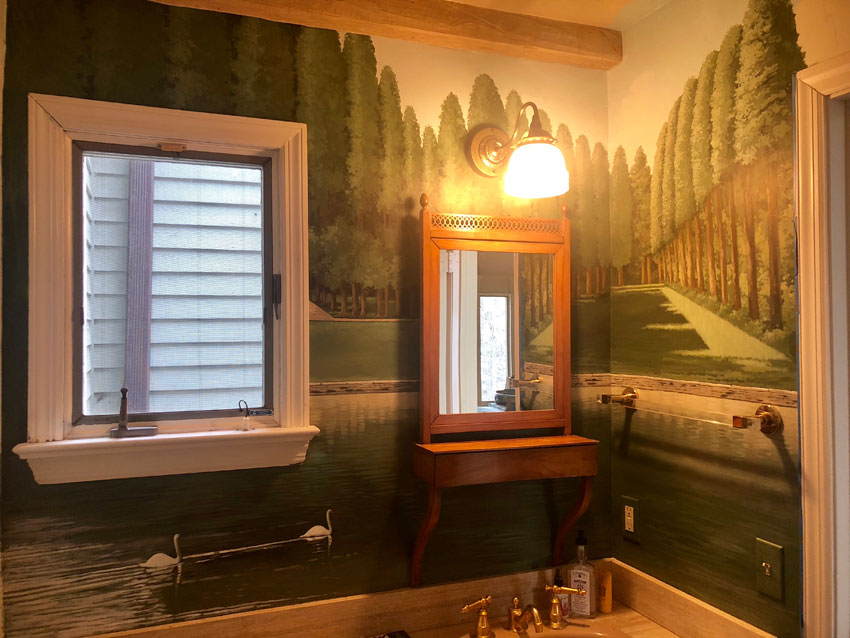 A few tricky areas getting behind the mirror and the sides of the toilet, but my world was starting to take shape.
As the door wall continued, I painted golden ironwork, taking my designs from the actual gates that mark the entrance of the gardens. Here's a detail of the ironwork.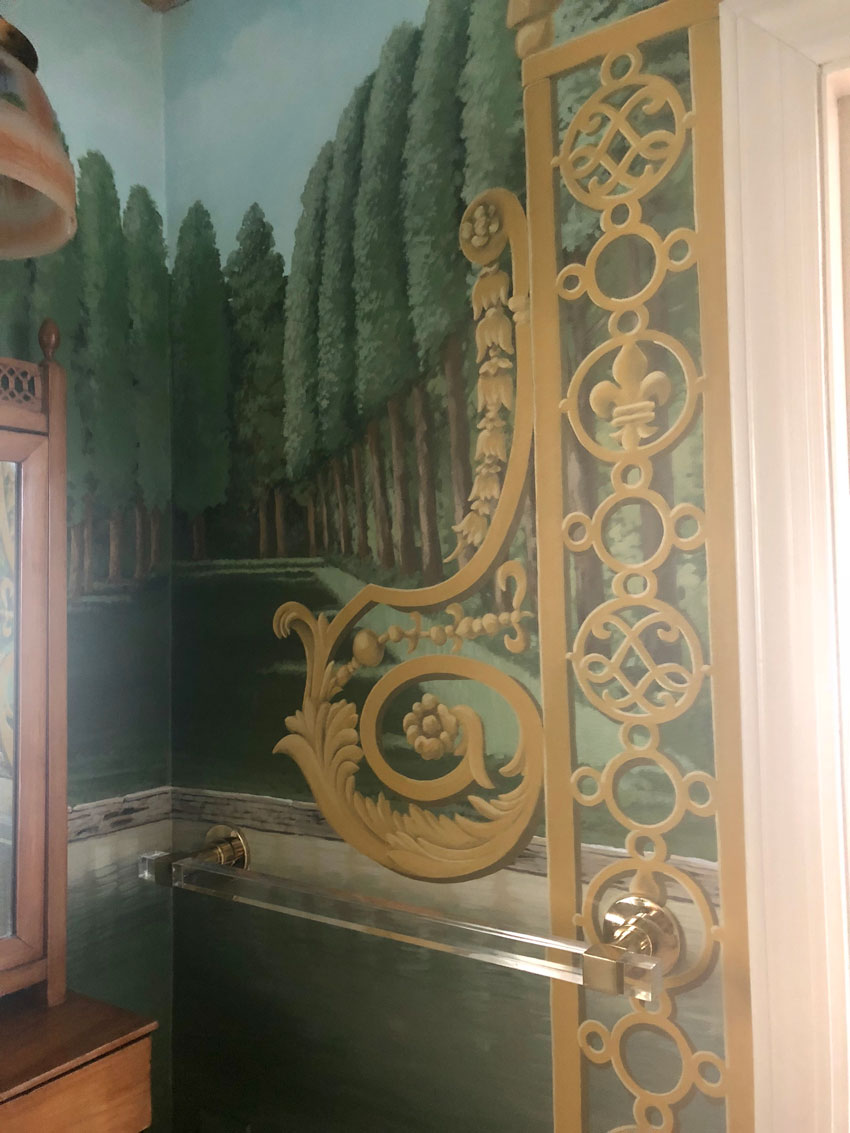 Follow my progress as I add the Sun King's  (Louis XIV) medallion and make the turn to show the statue of Poseidon with the palace as a backdrop.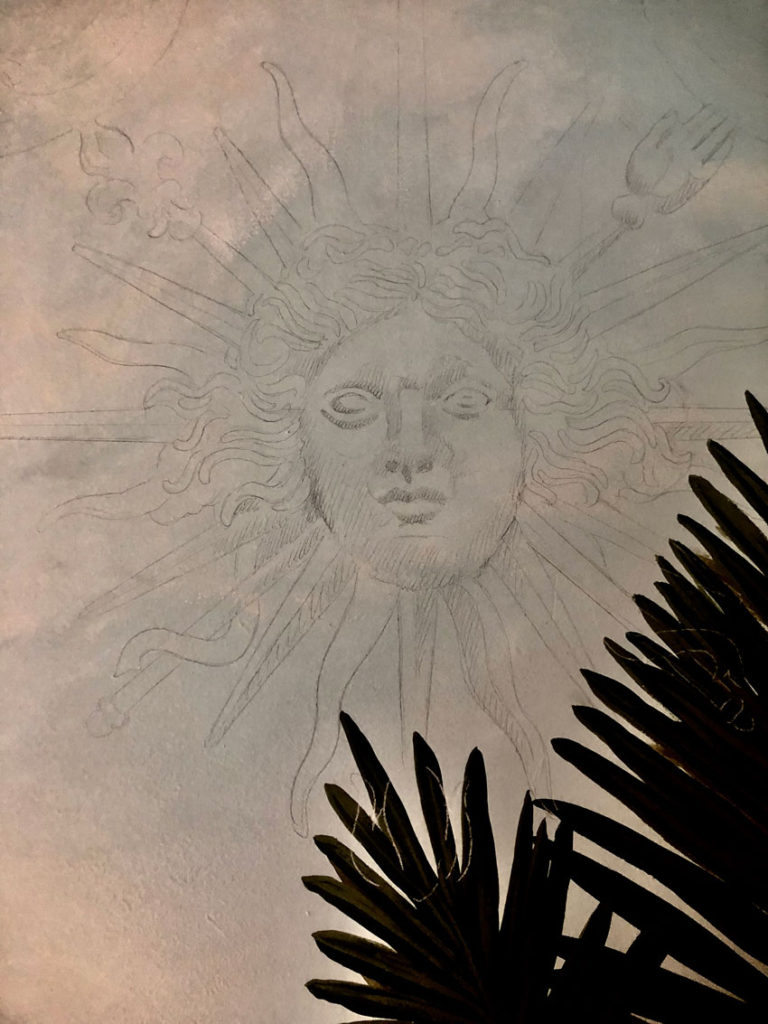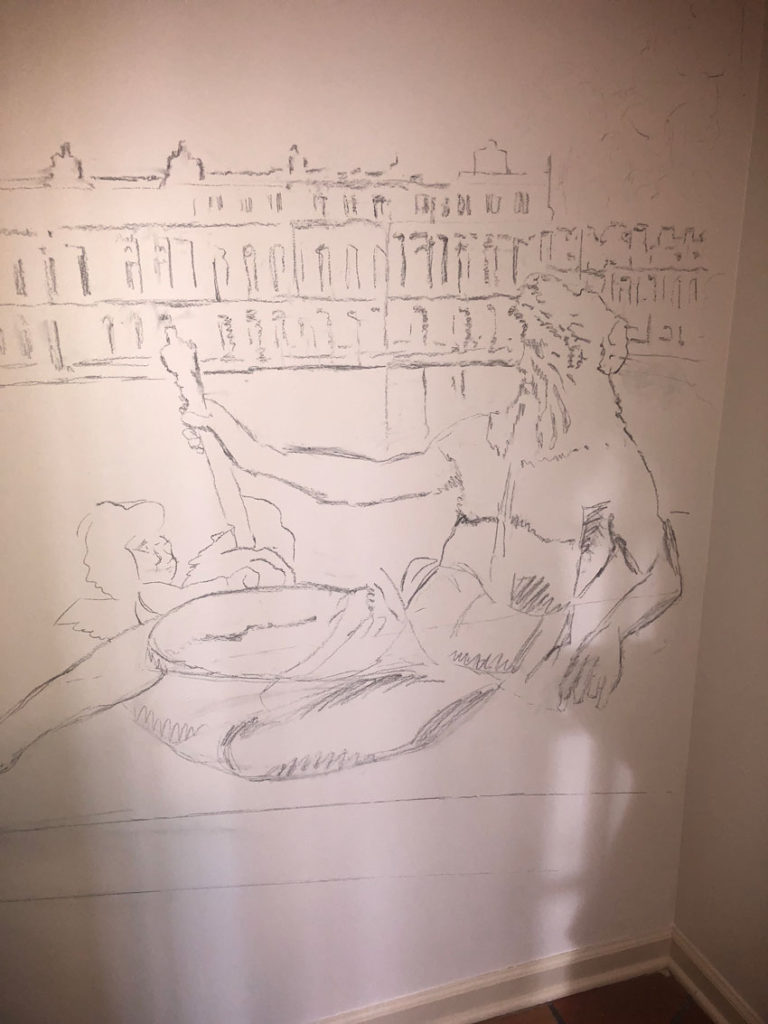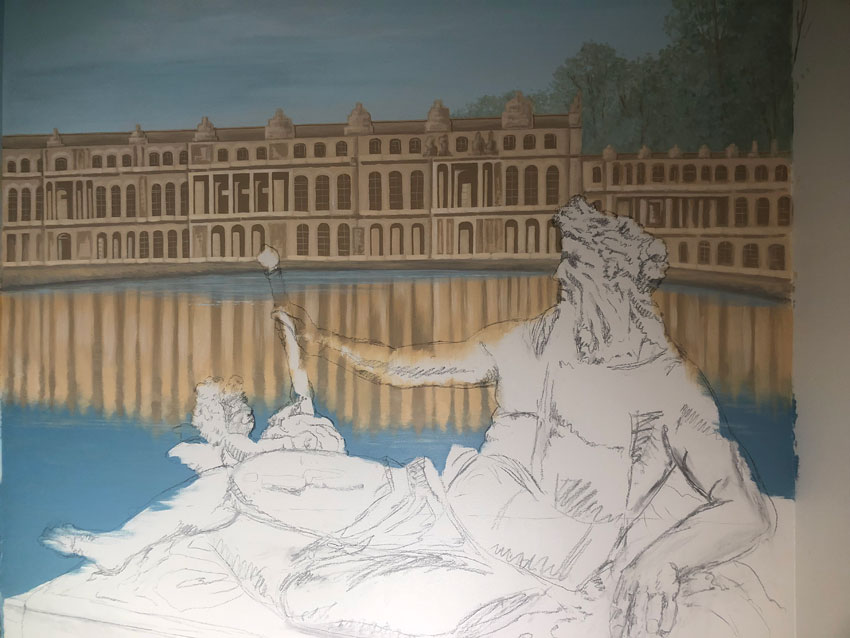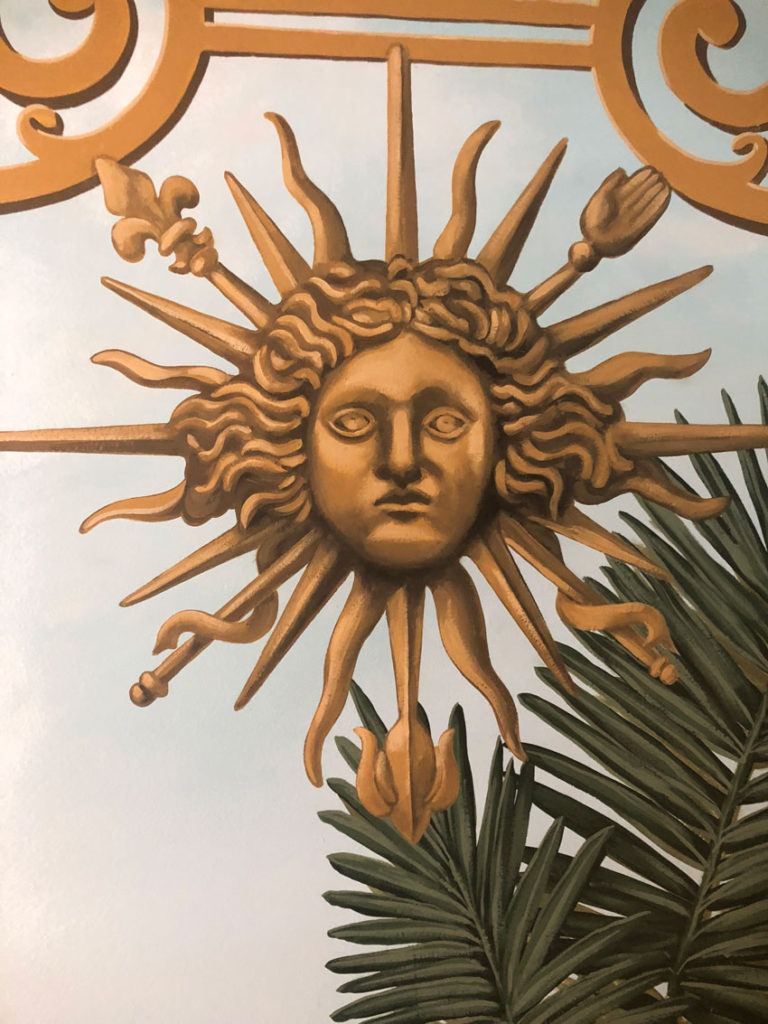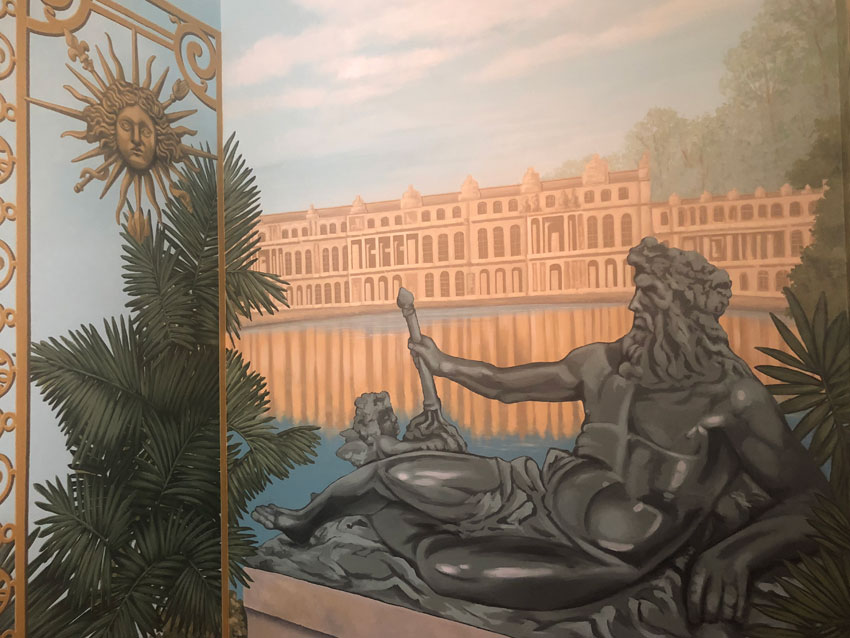 A signature touch, whenever it is requested,  is to add a beloved pet to the composition. Here, the owner's Papillon is added to the mural.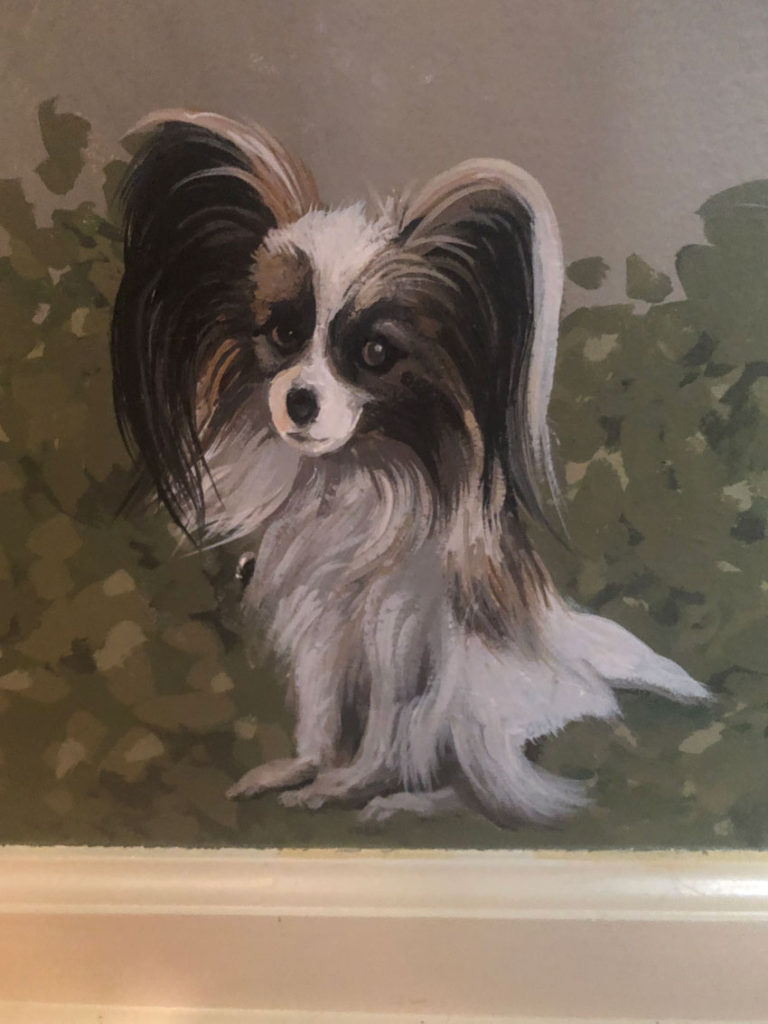 The more I paint, the images are taking over and I am thoroughly embedded in the Gardens. The clouds above the Poseidon wall continue onto the ceiling. Turn to the last wall and the potted palms of the Orangerie and the sculpted topiary hedges surround another fountain. I looked through literally thousand of images online and found this reference photo showing the scarlet hued flowers. It was a great way to introduce more color to the design.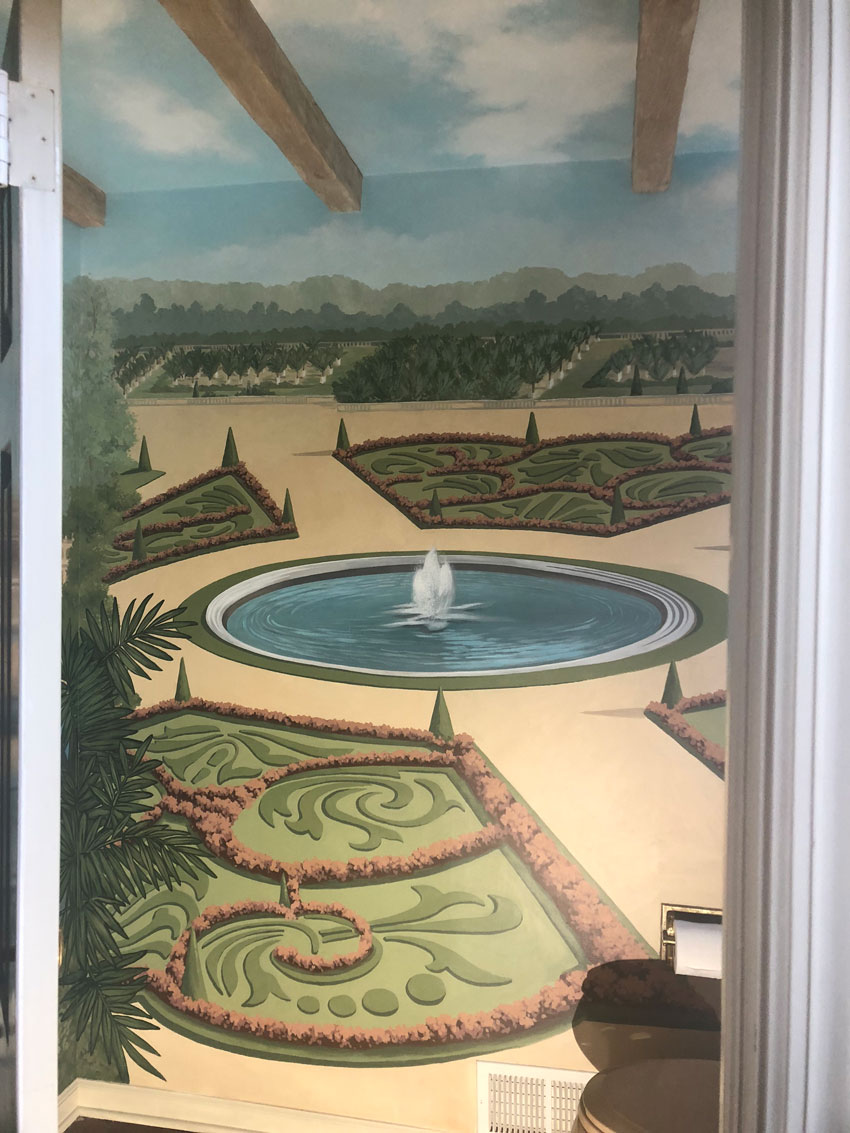 A parting shot, a video of the space so you can appreciate the intricacies of the design.
My client's dream added to my idea of a dream project equals satisfaction at the end. There have been a few little powder rooms I wished I could just live in. This surely gets added to the list.
Do you have a dream?