It's supposed to be the lazy days of summer, but time is flying here at my studio. I've got a darling little project that needs to be finished but this newsletter is not going to write itself waiting for me to finish it. So this month we'll start with some progress shots. For sure I'll be finished by next month.
After visiting with my client, the initial direction to use her beautiful flowering gardens as inspiration. Then it changed as she thought the flowers and landscape could be minimal and a variety of farm animals take center stage.
Here are the original sketches.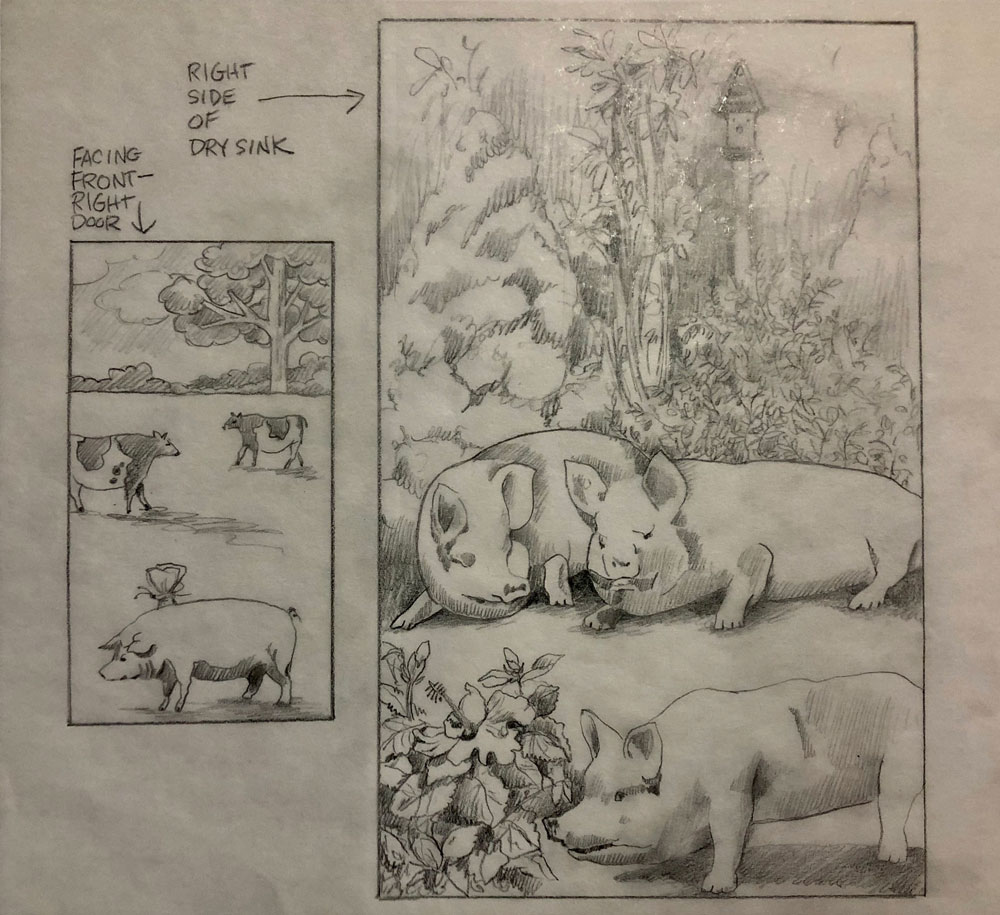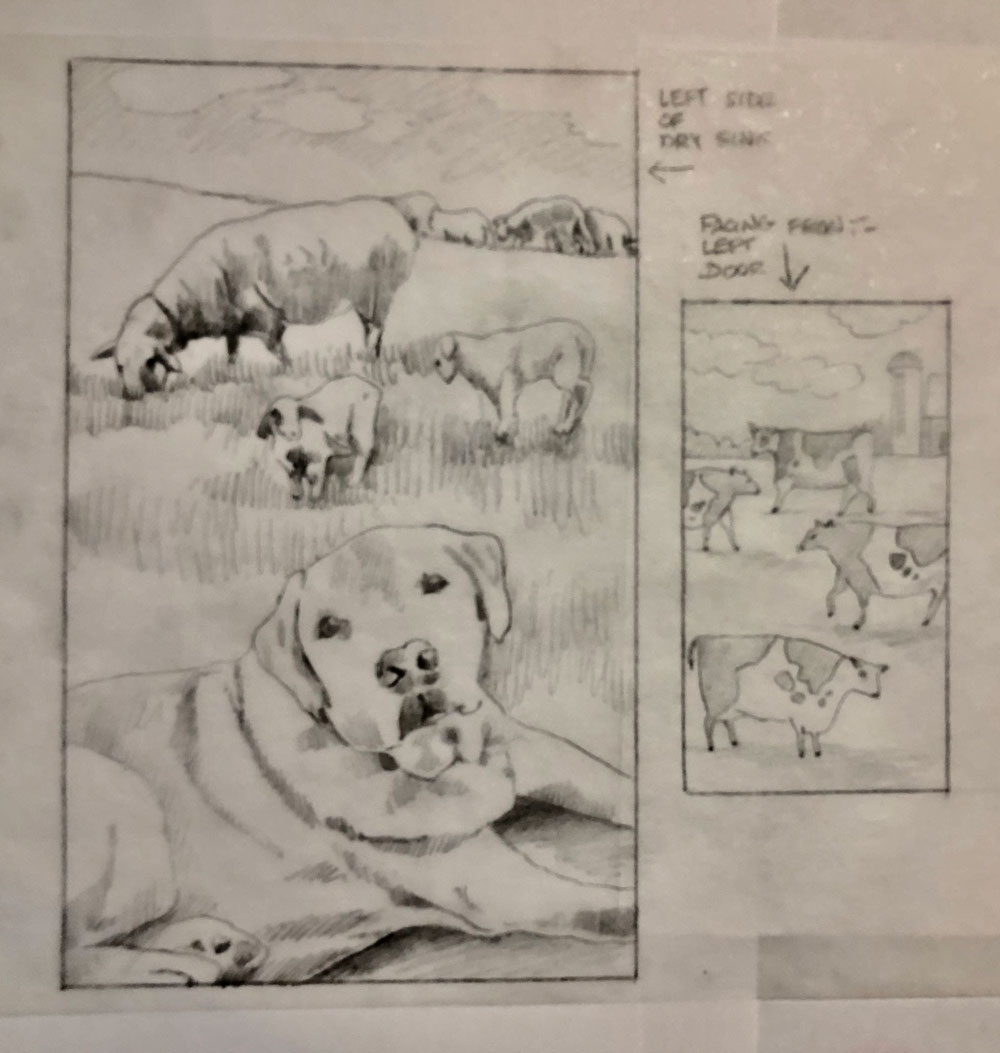 I'm more than halfway done. Here's one of the front panels and one side panel completed.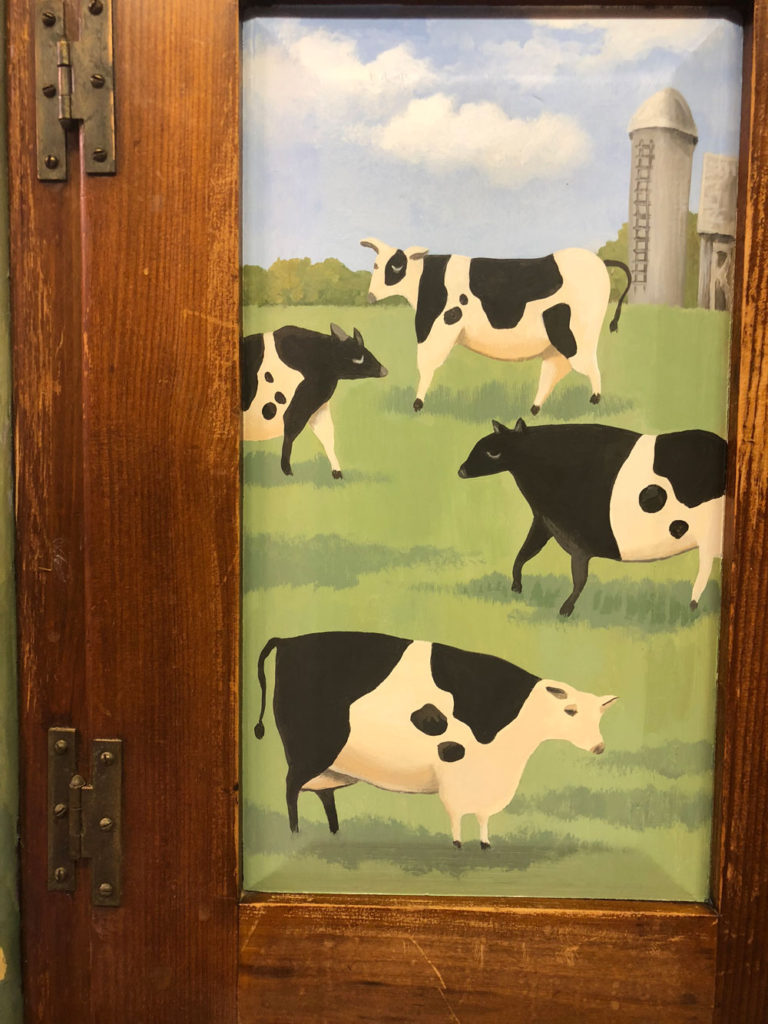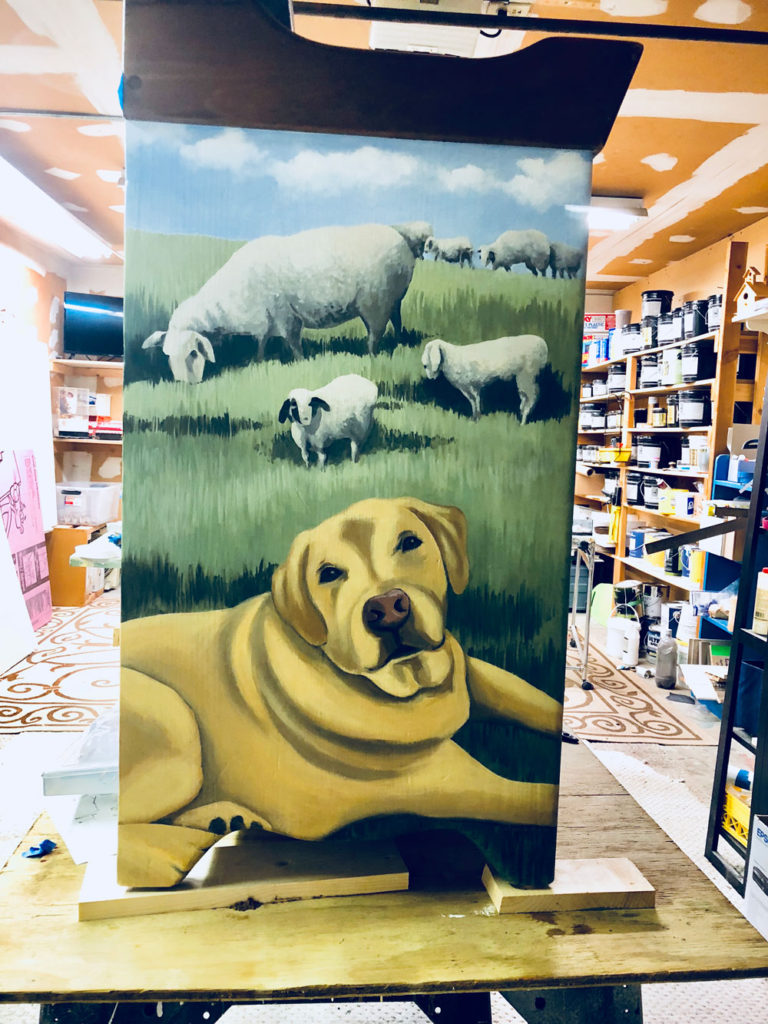 I've been juggling deadlines to finish this, and you know I will.
The farm theme also showed up in a painting I completed for Bella's Café I (home of the best upscale comfort food in Connecticut) in New Haven.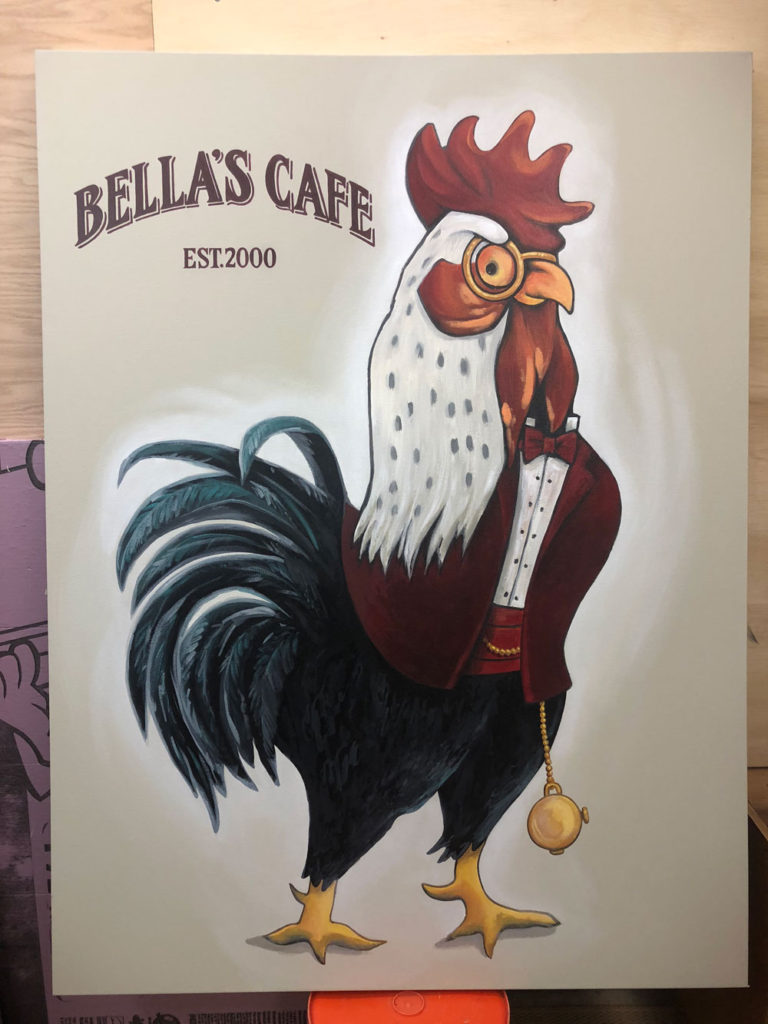 He'll be hung as soon as Bellas's reopens when the renovations are complete .Here's the Rocking Rooster canvas I painted. Along with my dry sink, I'll have more pictures of Bella's next month.
In keeping with completed installations, I was over the top delighted to see a canvas I painted months ago hanging in its proper home. Painted almost a year ago, it stayed in my studio waiting for its new home to be finished. I have to admit, it was truly hard to part with this but I recently saw it where it was always intended to be and I fell in love all over again.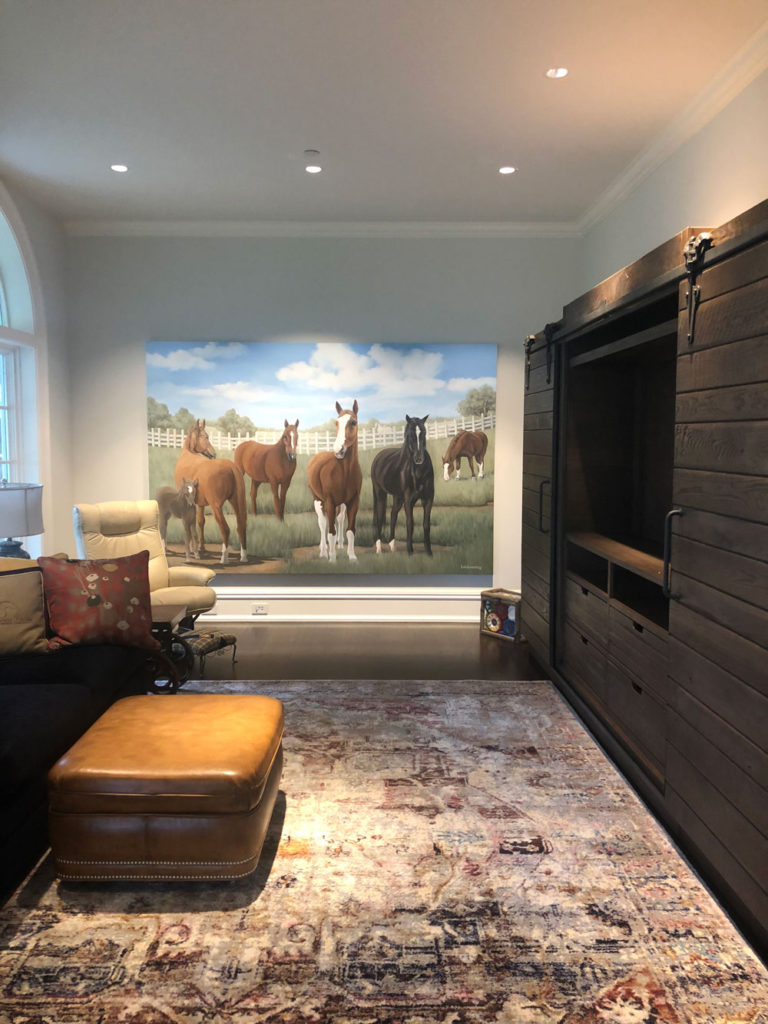 Farm themes have taken some unexpected twists over the years. Here is a very whimsical scene I painted as a backsplash.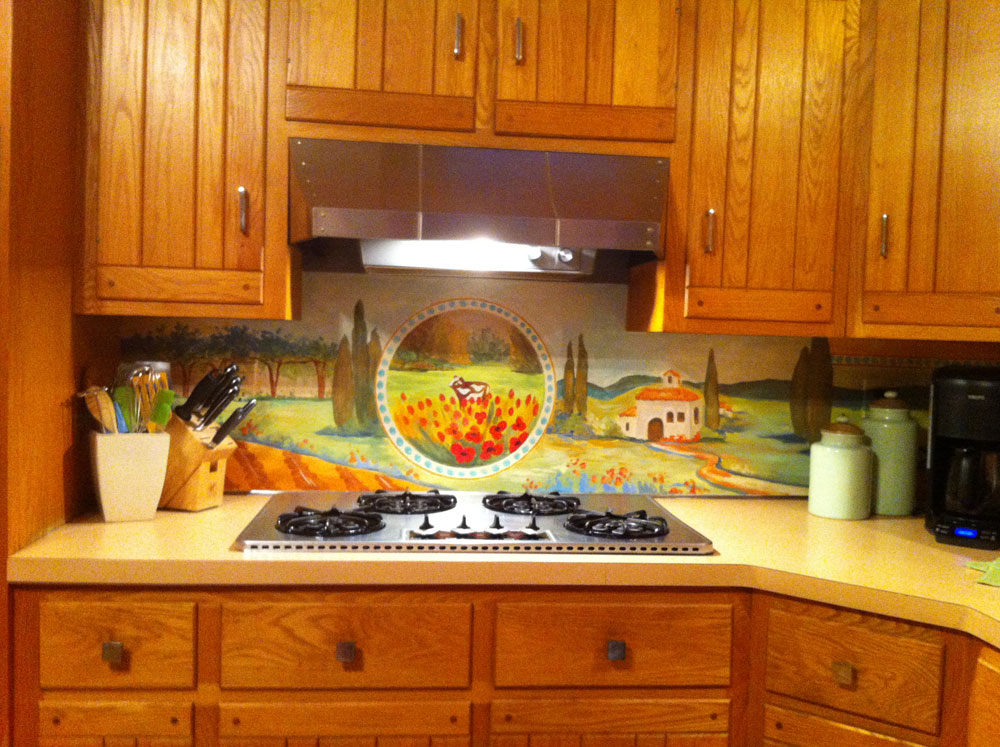 And this bathroom will always be one of my personal favorites).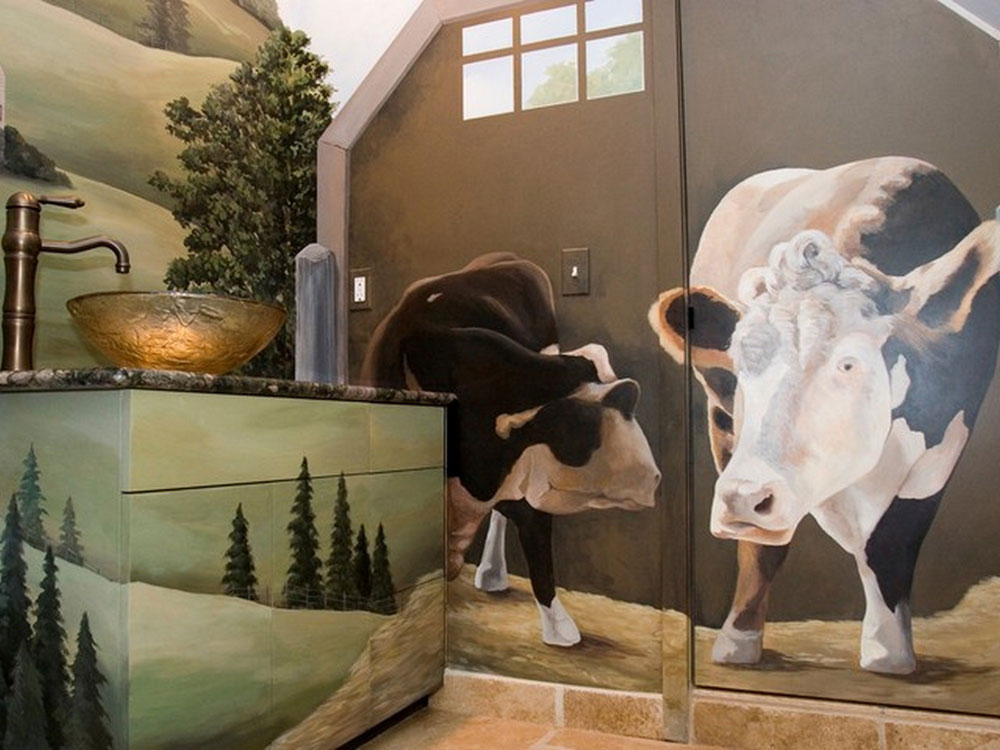 It featured Chico and Molly painted across a false door that opens into the shower. The farm flows throughout the room, including the hand painted vanity. The farm/barn theme continued up the staircase. A pair of horses watches over a pair of dogs, waiting for a bucket of water.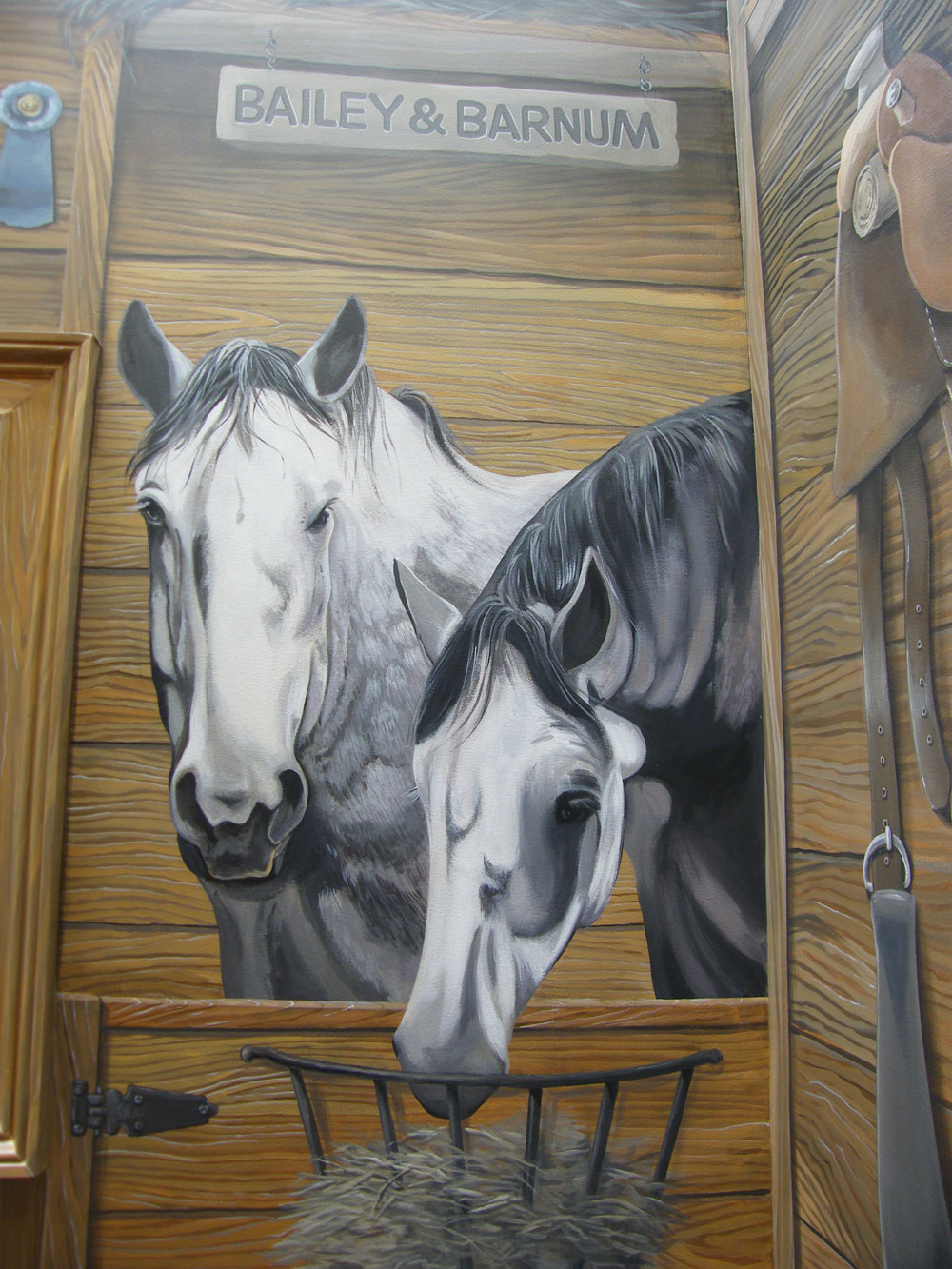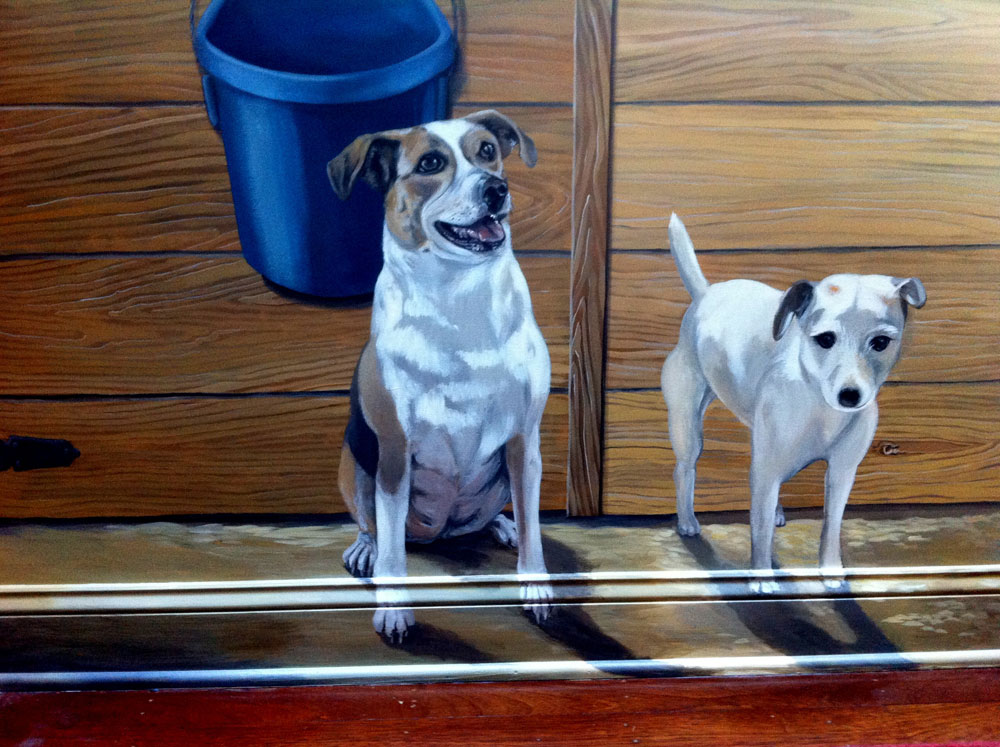 I hope this newsletter shares with you something that sometimes gets lost in translation. There's a misconception that all, or most, of my projects are massive murals.  Sometimes, that's true but the scope of a decorative painter is so much more than that.  A little backsplash here, a dry sink there and canvases of all sizes in between.
Making magic with paint, it's a way of life!