I have been trying to think of a clever, and perhaps less manic opening, to express just how wonderful this project was to paint. Right now, it's great to be me! (Humble, n'est pas?) I'm in a truly happy place. I loved what I just finished; it came out exactly how I wanted it to and my client is delighted.
Mrs. H is the perfect client. She gets me. And I get her! This may not be your cup of tea but I think you'll agree, you are going to enjoy looking.
The dome and I first met before renovations began at this beautiful home in Fairfield county. A dated , plain light fixture hung in a bare white dome. The fixture will be replaced with a more fitting one, filled with twinkling lights and I promise to post a picture in the fall when it is in place.
Once the concept had been agreed upon, I prepared a scaled drawing.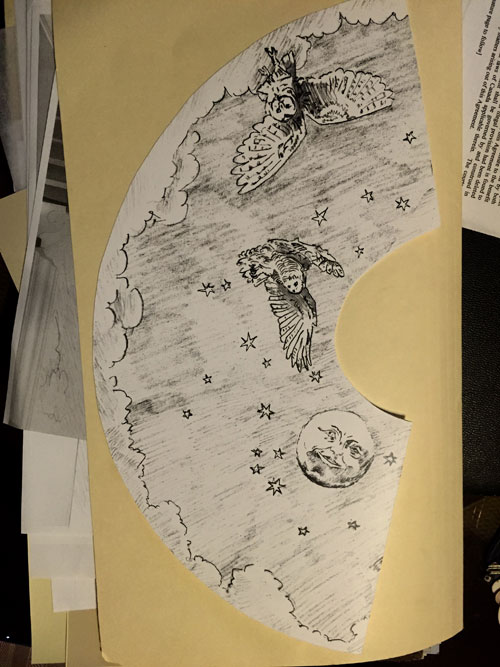 The drama would come from the rich dark blue background, grounded by soft dreamy clouds. The subtle ochre palette plays richly with the soft creamy yellow on the hallway walls.
You know, I never mind the physical part of a project like this. Once I start painting, the endless up and down trips on the ladder are of no concern. The cloud portion of the dome was painted from a scaffold.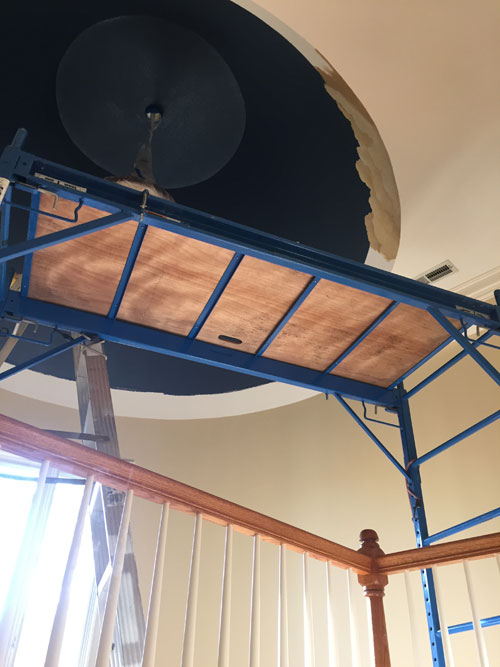 Here is my view from the scaffold looking down the stairwell. Good thing I don't have a vertigo issue.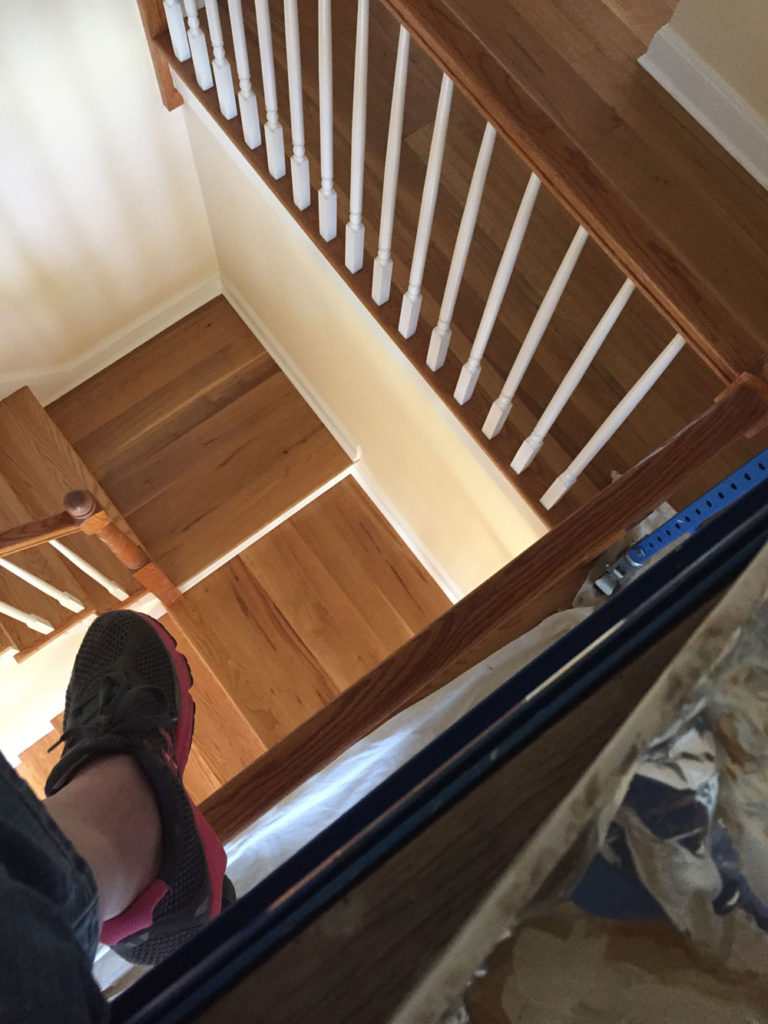 And without further ado, here is why I'm in love with the Man in the Moon.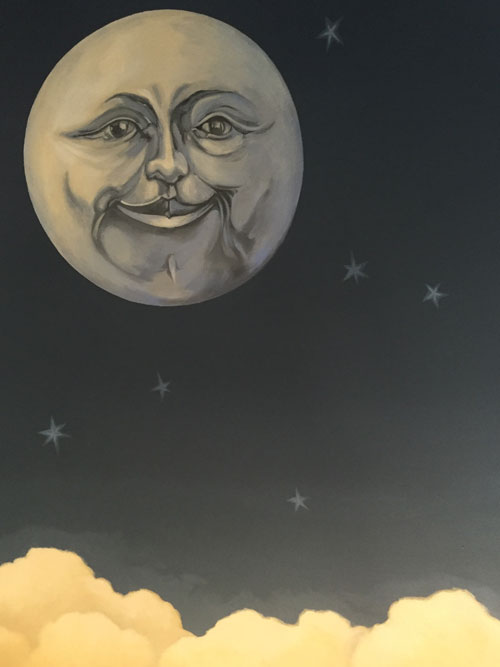 And the two visitors to the night time dome.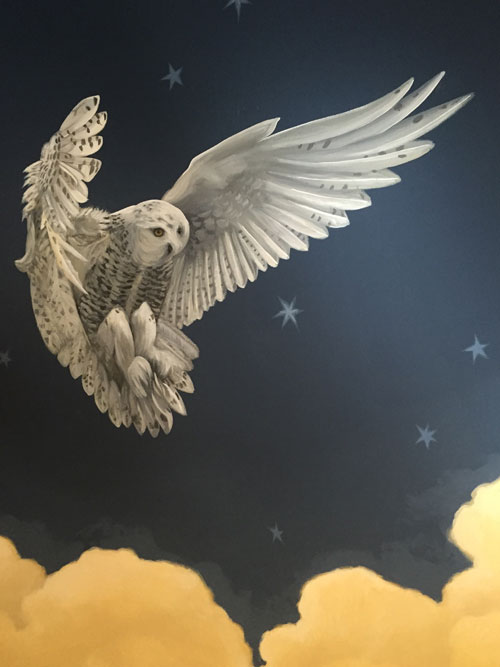 And if you really want to get a sense of it, please watch this video I took of the dome.
I'd love to know what you think of this project and hope you are in love with the Man in the Moon too!