Few projects have touched a special place in my heart as the ongoing "Woods" painting at Fairfield Woods Middle School.  Here is what things looked like when I saw the newly renovated lobby.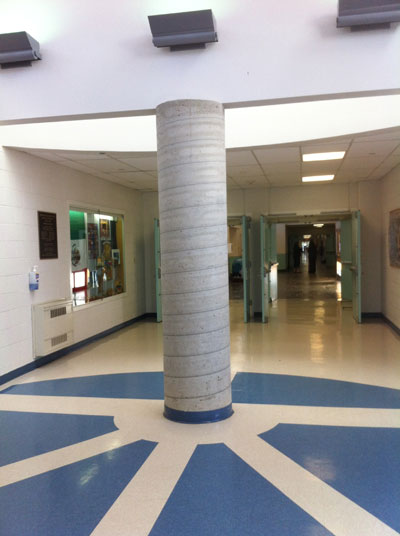 My drawing was approved by the PTSA and in spring of 2013 I painted the center column and was invited back last year to paint the adjacent wall.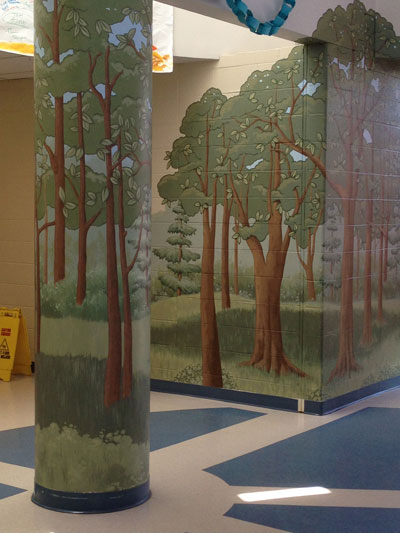 It left the opposite wall looking quite needy and this spring, I came back to complete the matching wall.
This is what the proposal looked like.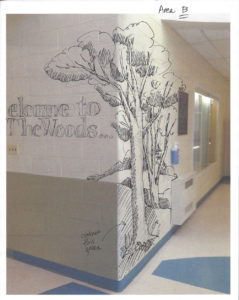 This is what the lobby looks like today.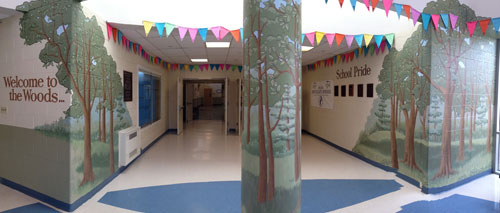 What makes this project so remarkable is that in the two years since I started, there is not a mark on any of the work. No chips, no scratches and indeed, no graffiti. I deliberately do the work during school hours as I love the energy the feedback from the kids gives to me. Principal Dr. Rosato is always at the helm when at dismissal, some 925 students flood through that hallway, past me painting on my ladder. It is an awesome rush!
On a serious note, though the graphic elements of trees is obvious in a school called for generations "The Woods", I know that my work is a re-enforcement of the lesson of the trees.  School counselor Mr. Rodger Stebbins shared his remarks with me from the closing exercises last June. "What grounds you? What experiences have shaped you? Which people, practices and traditions have most nourished your roots and have made you feel capable and confident of how far your sturdy limbs can reach?  Starting as saplings in the rich soil of The Woods, you have grown well, becoming strong, resilient young trees."
I couldn't say it better.
If trees are a favorite, here are some of my favorites that I've painted.
This canvas is in a hallway where the view of the back yard would be visible if there were a window there. But, because there was not, here's the solution.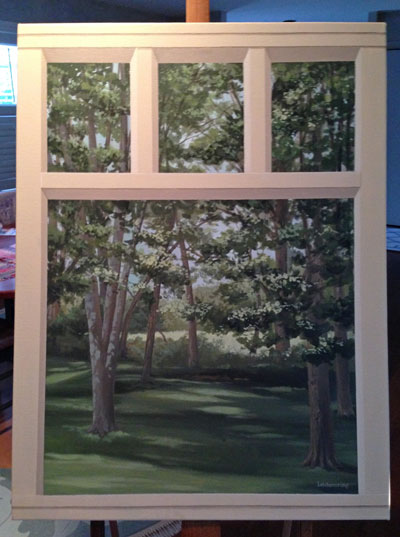 Curious what it looked like this past winter, we have a canvas for that!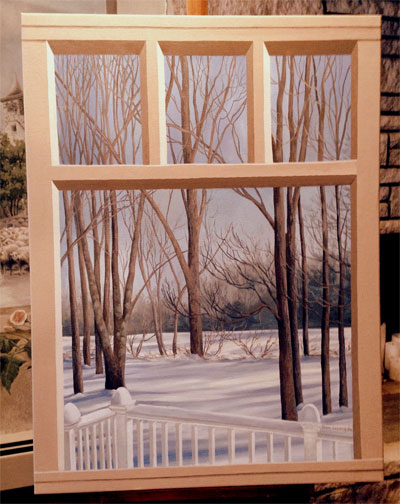 Here's is another canvas I painted. It would be used as part of the signage for the property. Love the pines flanking the entrance.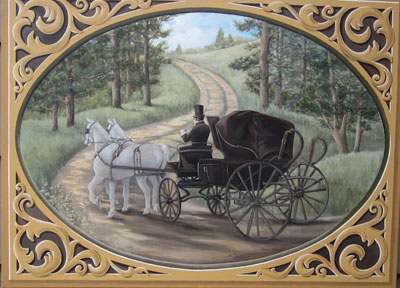 Lastly, a single tree can make a statement. Here, one bends to the winds crossing Bantam Lake in Litchfield county.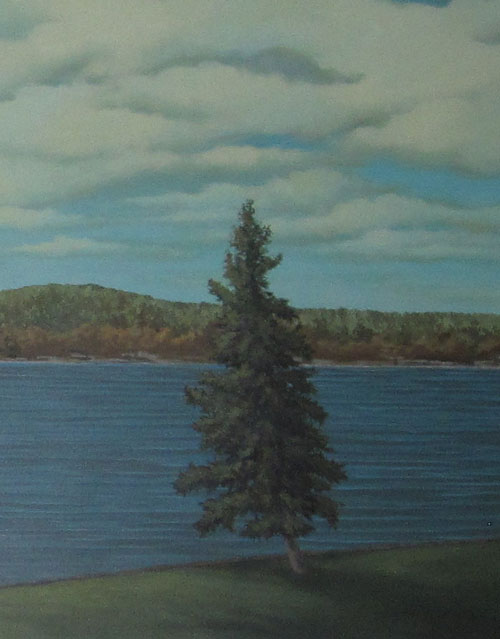 Trees are a great choice for a mural. The fantasy of the forest world, the beauty of nature or perhaps a family tree with framed photos.
Like to see that in your home? Call me.