I recently was lucky enough to have one of those projects that are just so good for the soul. I was asked to help find a solution for a bare, structural column planted right in the middle of a middle school lobby area.
Here is what it looked like.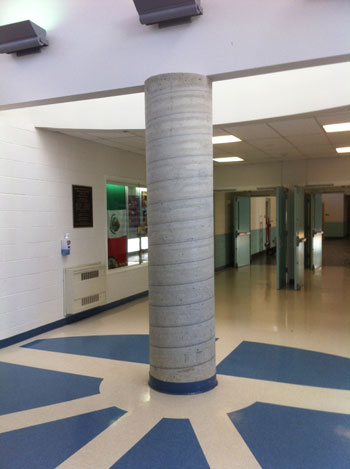 My first discussion was with the art teacher who brought me into the project (many thanks, Kristen ) after which we arrived at a direction. The school is named Fairfield Woods Middle School, and is referred to by most as simply "the Woods". My task was to find a design that would translate around a column and keep it simple enough to "read" easily, without becoming too juvenile for the appreciation of students and staff alike.
I submitted the design below,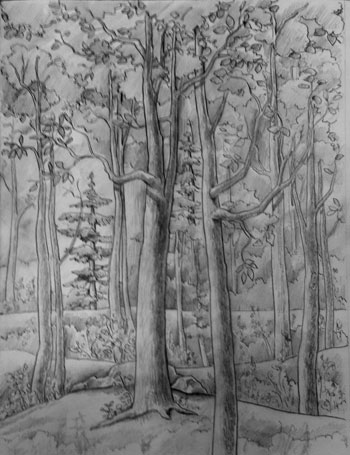 which was approved at a meeting of the PTSA . I have to admit, it's been years since I've been at such a meeting, but I was delighted to be involved with this project which they were sponsoring ( and more thanks here to Tausif and the entire PTSA).
Work started in prepping the ridges of the column with filler and priming and base coating it for my work. The prep work was completed for me and painting started in time for the students, particularly the exiting eighth graders, to see the process and enjoy it during the last few days of school.
Here are some photos of my progress.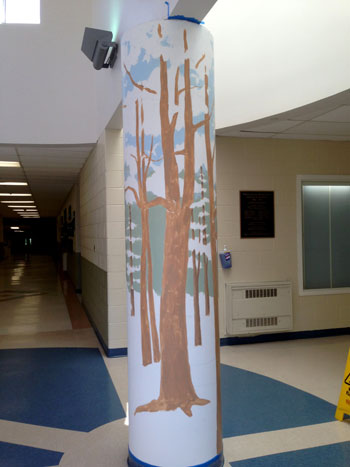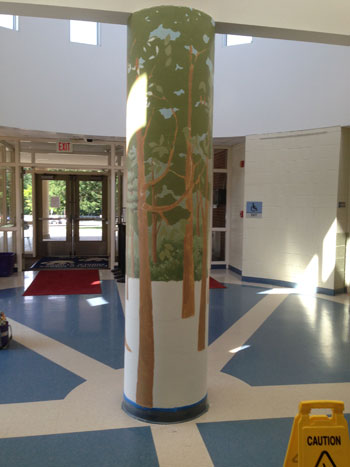 Here's is a close-up detail.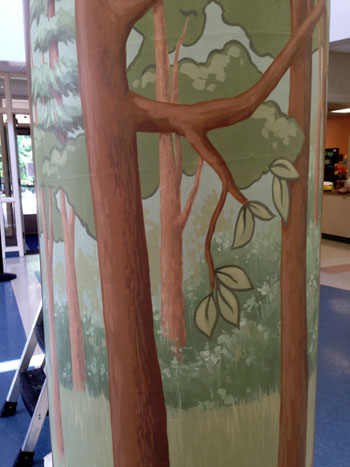 For those of you aware that decorative painting is my second career, I had an opportunity to use some my experience from my first career as a sign painter.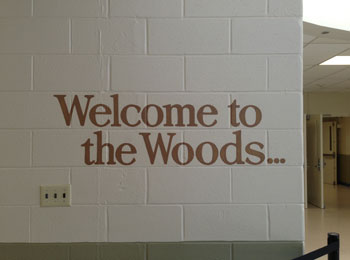 No stencils involved, just some old-fashioned hand lettering.
I had a great time painting this project. Thank you for all the wonderful and appreciative comments from students and staff. For all the high fives, I thank each and every one of you for reminding me that the joy is not simply from the work, but knowing that it lives on to add a little beauty to your world.
And the part that will bring a smile every time I think about it was watching principal Dr.Rosato guiding traffic at dismissal. Somewhere between eight and nine hundred students respectfully parting ways around me on my ladder, painting away ,with nary a smudge.
I hope you enjoy this little project. It will fill me with good energy for a long time.
Till next month…