If just a spoonful of sugar makes the medicine go down, wouldn't it be nice to see how easily a few spoonfuls of paint improve a situation?
My client could not find the perfect size headboard for this bed. See below the bare space available to work with.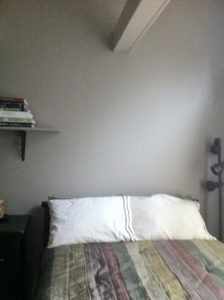 Here's the resulting headboard, with the exact design, size and colors.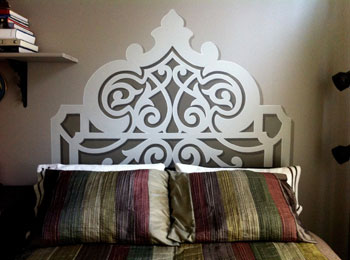 Beautiful custom window treatments are enhanced with painted borders.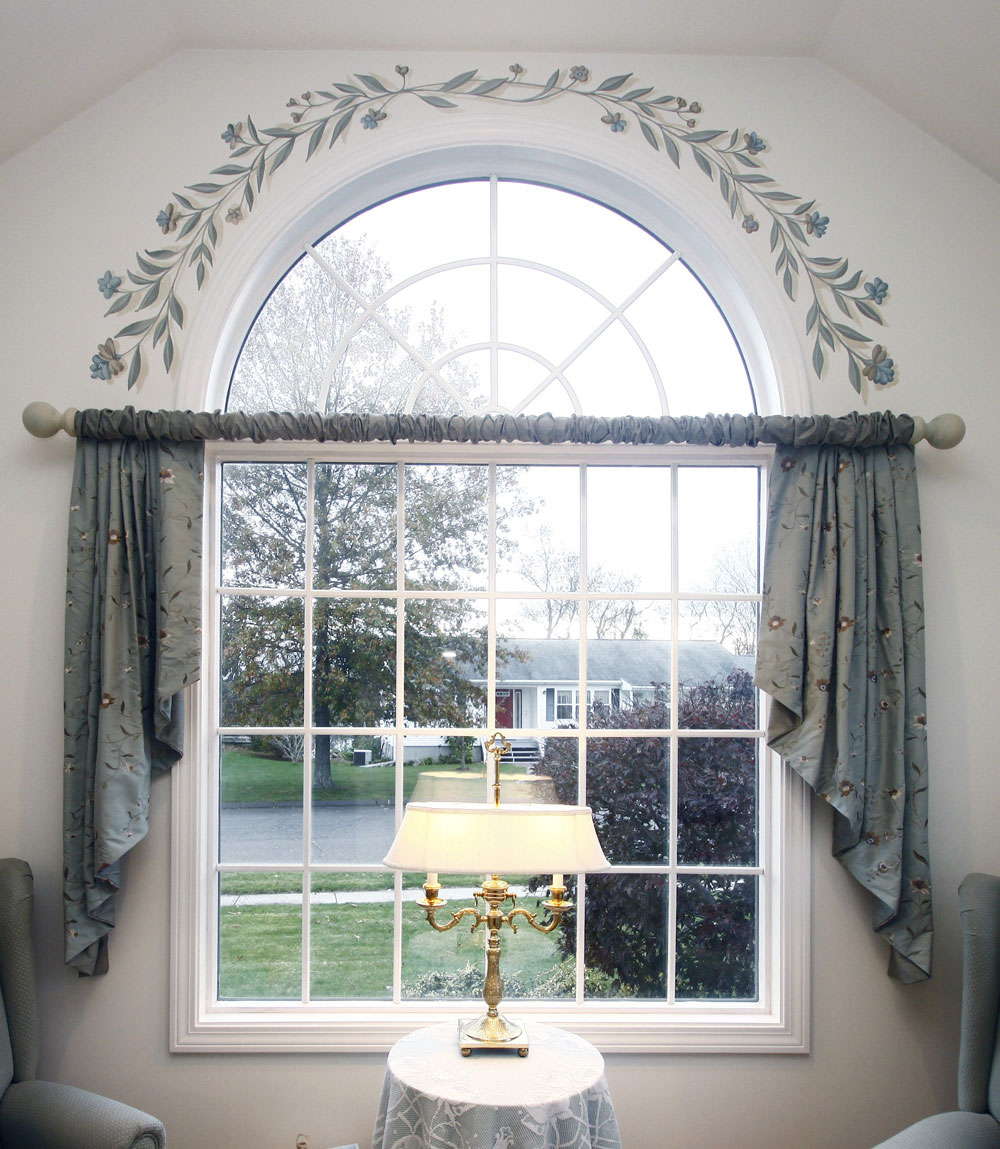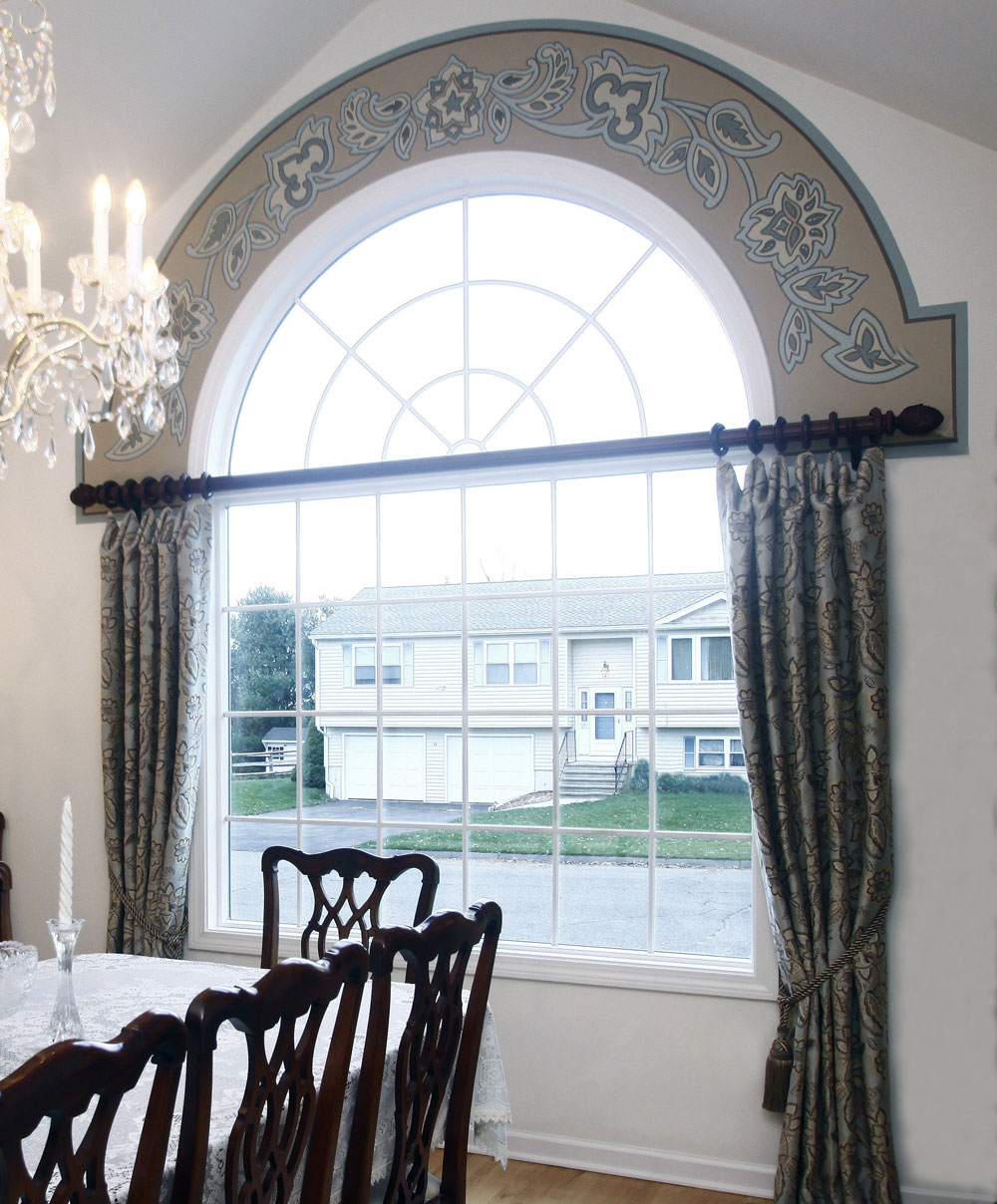 The beautiful inspirations are taken directly from the fabrics with a bonus of highlighting the Palladian window. Window treatments design by Dyane Prezioso Interiors.
White ceilings are becoming a thing of the past. Think of that ceiling as the fifth wall. Designers do. Doesn't it deserve a little more than a coat of ceiling flat white? In this example, a lightened tone of the wall color was used to create a large rectangle with ensign corners. An additional border, a little lighter yet, defines the detail and the ¼" hand-painted pinstripe seals the composition.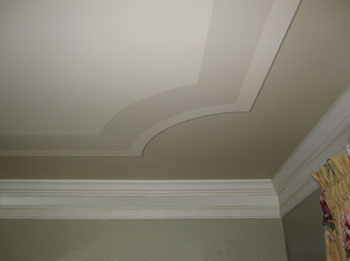 A little plate of "eye candy" served up to start out an inspirational New Year. Ready for a taste, give me a call.
…and a happy, healthy and prosperous New Year to you!