I admit, One of the best things about being a decorative artist is I surely am never bored. The variety and scope of the challenge is constantly a surprise.
This recent project is one that kept me grounded, both literally and philosophically.
Literally, it entailed having the floors of the kitchen and breakfast area sanded to remove the existing work. Here is what I first encountered.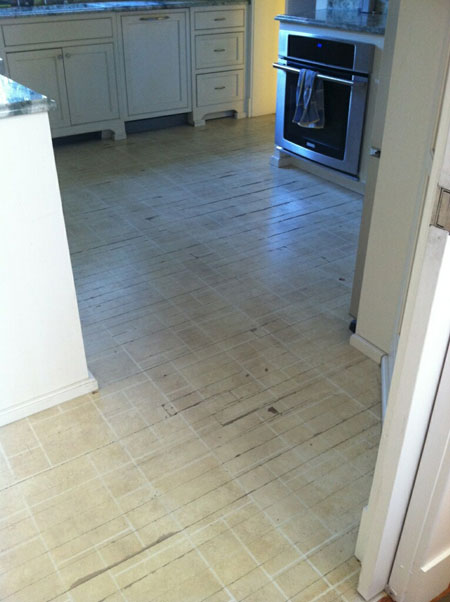 Not only was the work dated-it involved some sponging with grout lines I think to simulate blocks- but the alternate layers of paint were separating and peeling. Enter Dino of Deckworks (203-258-9818) in Trumbull. The floors were sanded, primed and painted to provide me with a perfect canvas.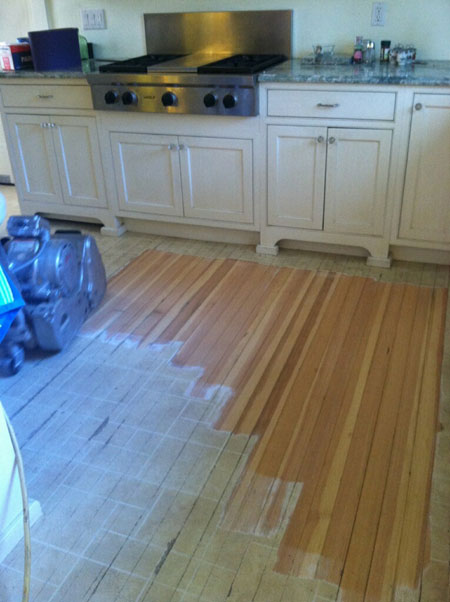 Before I show you the process, take a look at how sweet these floors look now!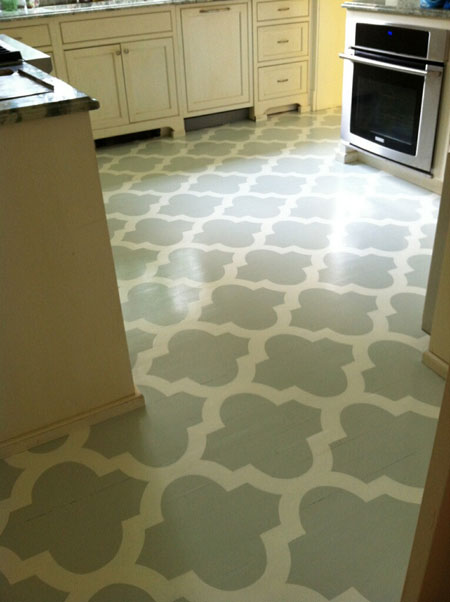 The adjoining breakfast area…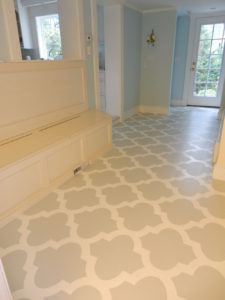 The palette was derived from the beautiful palette the countertops and existing cabinets provided.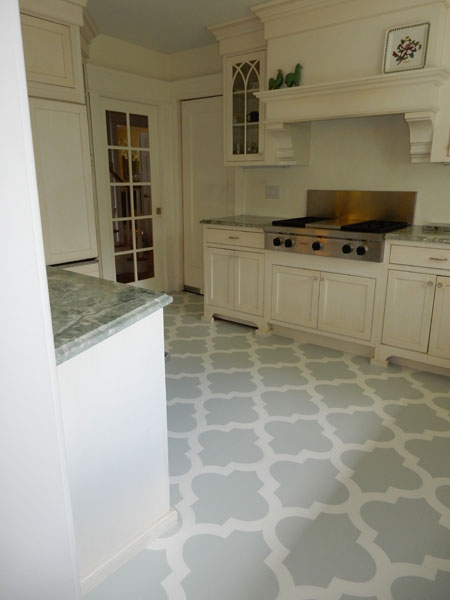 I thought a contemporary trellis design would play counterpoint to the square areas we were trying to marry-a basically square kitchen area with a step down to a long rectangular breakfast area. The house which is almost 100 years old has elegant and traditional lines. Keeping the design simple with just a two color palette was just enough to add the sophistication the home warranted.
I made a sample using Benjamin Moore color samples so that the owner could truly appreciate the size of the pattern.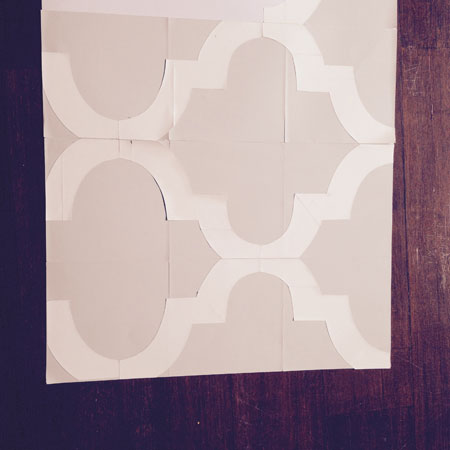 Once approved, I made an old school pattern. The age of the floors and the subtle differences made stenciling the work impossible. So it was laid out and then painted by hand.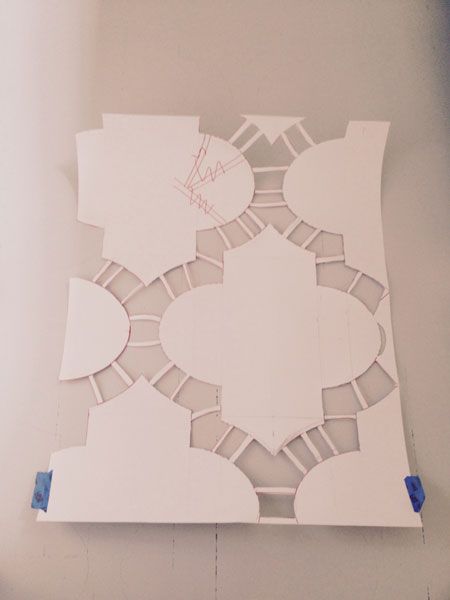 This is where the "grounding" came into play. It was not comfortable work, to say the least. I alternated between working on my knees, then right hip, left hip and back to the knees again. Once the pattern had been laid out, it was more a physical challenge of staying sharp. I truly was filling in the blanks, or coloring between the lines if you will. This type of project leaves time to let your mind wander and daydream. The hands keep doing what they are trained to do, keep the flow of the paint even and edges razor sharp. I was struck that this is the part of decorative painting that keeps me, as an artist, grounded.
This is a closeup of the pattern.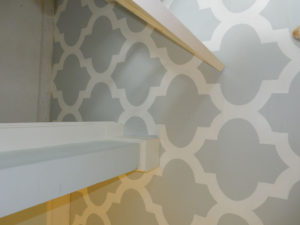 There will be murals that will keep me on my toes from start to finish. I relish those. But I also take deep satisfaction as a decorative artist to embrace the challenge and stay constant, grounded if you will, even when by the fifth day, I found myself counting how many icons I had left.
I left this project knowing that the end result was exactly what my client was looking for. I can't ask for more than that.
Do you have an awkward area that needs a painted solution? I've got them. Give me a call.