Ceilings…
Designers think of them as the fifth wall. Let's take a look at the possibilities.
I'd like to share a recent ceiling project. It's the ceiling in a large entertainment space. The overall ceiling measures a massive 40′ by 75′. My design was dictated by the two parallel lighting tracks, leaving a width of 18′ by 48′. I took this picture before the second chandelier had been hung so you could see it clearly.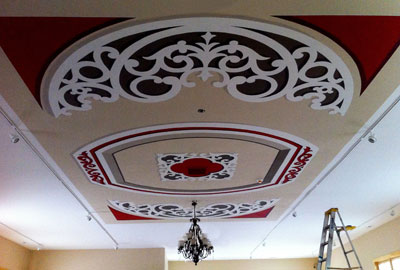 When working on a ceiling, any consideration making the work time shorter is much appreciated by the already stressed neck muscles. I cut large patterns out of ¼" foam core. This is work that can be done in the shop ahead of time and getting the design up on the ceiling. Each pattern was 6′ by 8′. I'd outline one side and then flip the pattern to complete each half of the semi-circle design.
Here's the template in place. Cool stuff indeed!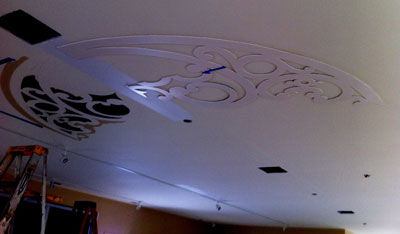 Here's a close-up shot.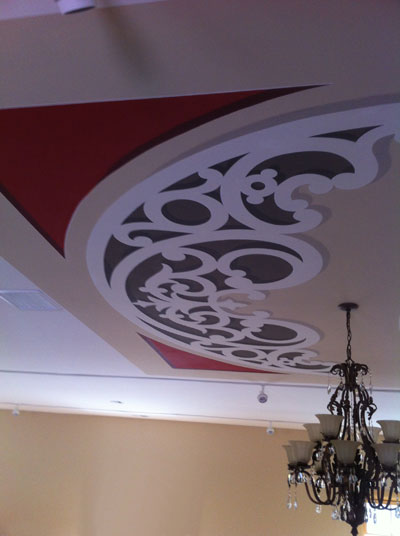 Another ceiling took on a completely different aspect. Here a small dome that's been treated to a sophisticated celery metallic paint treatment. A three foot wide floral border circles the dome. It's a grand ceiling for a formal breakfast nook.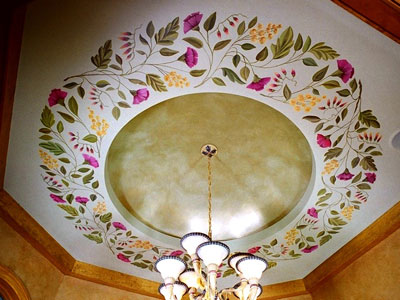 This ceiling was modeled after the room's carpet.  Fabulous in red and gold.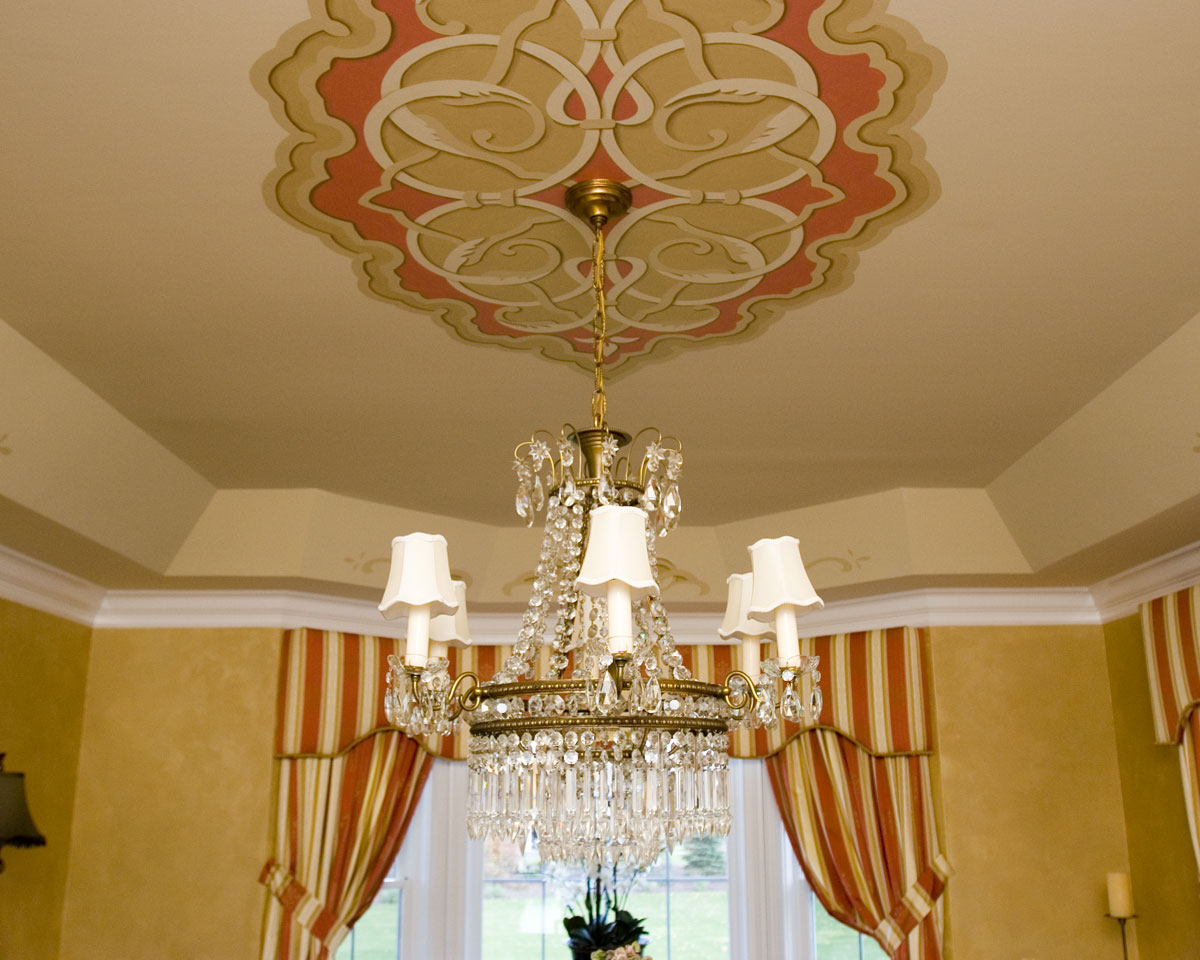 Clouds are a great option as well.
Here, the opened ceiling is filled with billowing clouds.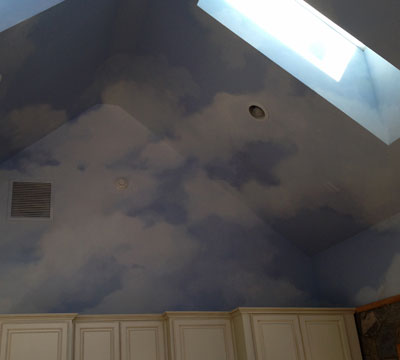 This is one of my alltime favorite domes. Its perfection lies in its simplicity, gossamer clouds drifting across a serene blue sky.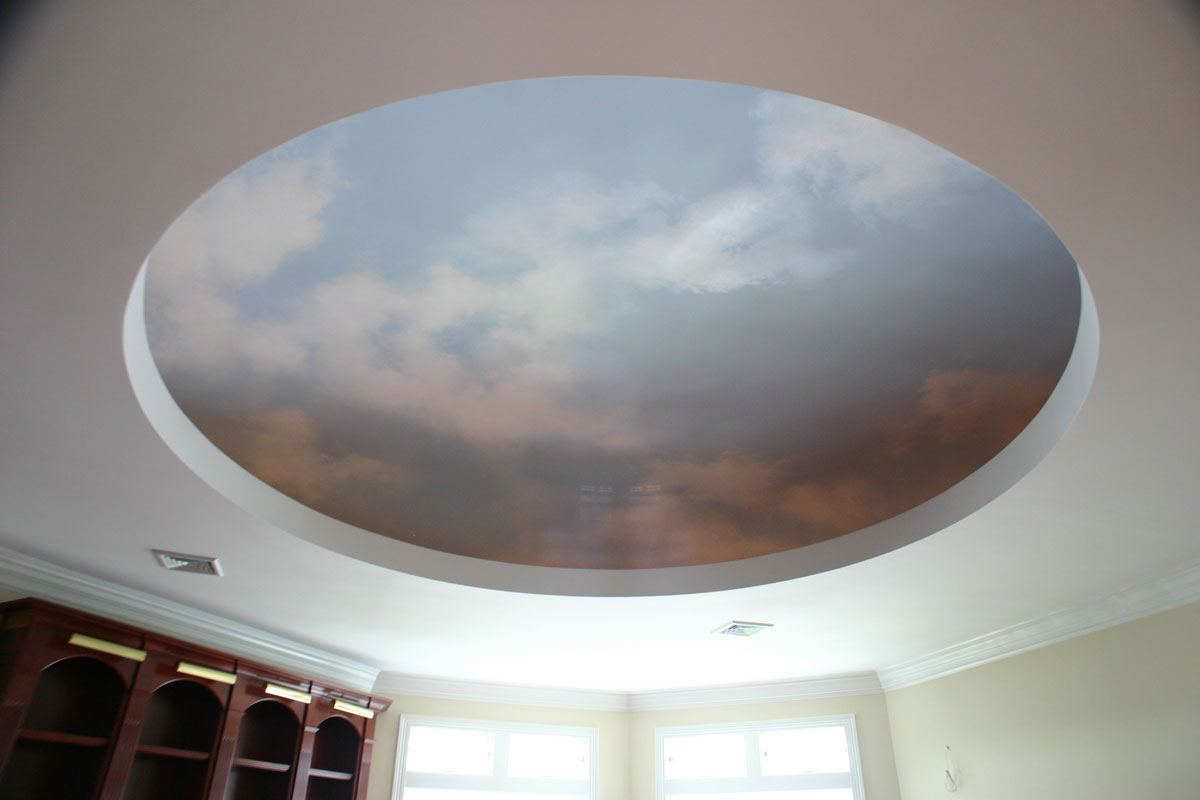 The fifth wall in your favorite room surely deserves something better than "ceiling white".
Let's talk about it.