OK, I'm not proud to admit it but there is a really bad outcome when two of my personality traits collide. I easily admit to being a bit technically challenged. Less easy to admit is that when there is a task at hand that I really don't want to do, especially something requiring computer skills, I dig my heels in and become a first class procrastinator. And now I'm dealing with the fallout. I had to get rid of my beloved laptop because I kept accumulating photos way past the point of storage capacity. So I have a new laptop with tons more storage and I'm creating clutter and chaos.
No way to avoid it. I've been cleaning up my mess. There was a silver lining. While sorting through hundreds ( OK, thousands) of old photos, I came across ceiling projects that for the most part, I don't think I've ever posted. There might be a few that have showed up on my Instagram feed, but the fun was the older projects, done before I started this newsletter. And forgive the quality of a few of the older photographs. Just saying. I didn't have an Iphone 11 back in the old days.
I'll keep this simple and just give you a line or so about each. Enjoy the pictures.
This groin ceiling below was base coated entirely with Modern Masters Metallics and the animals illustrated in umber glaze. Subject matter inspired by the client's own safari photos.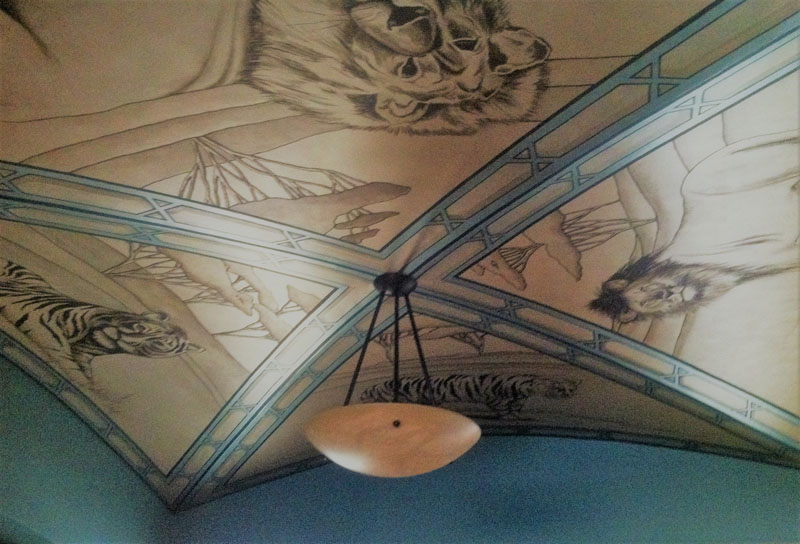 The background of this dome is silver leaf shabin, or broken leaf.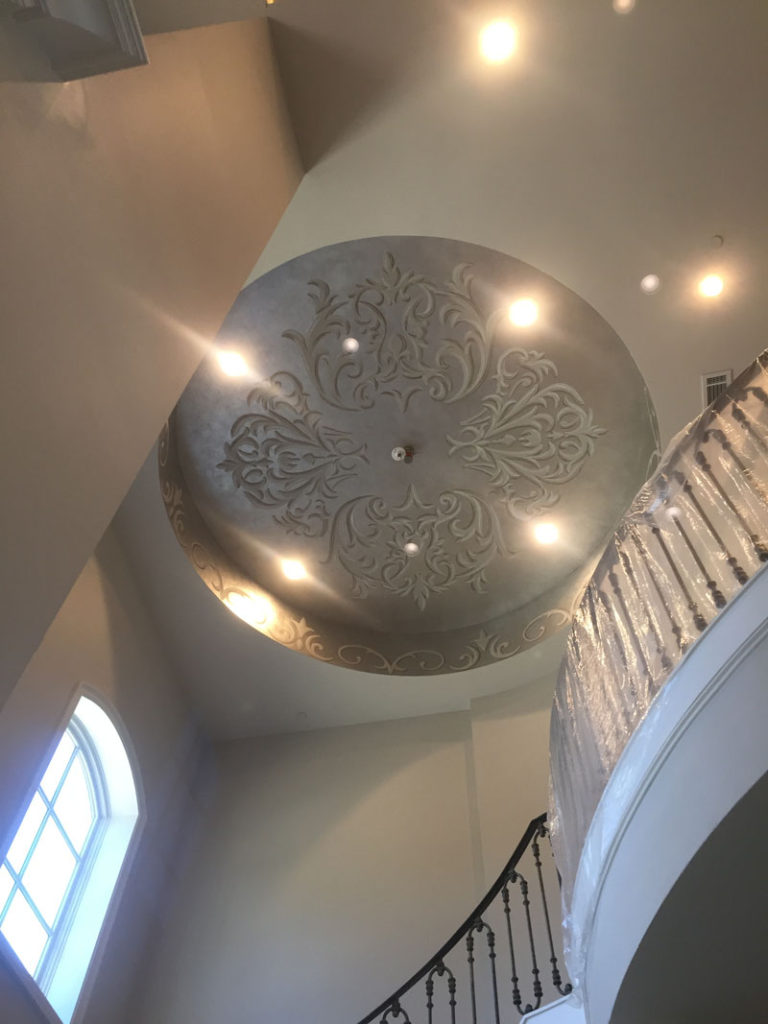 After applied, it was glazed to add depth. This work was executed by the talented artisans of Janie Ellis' Anything But Plain in Houston. Scroll design by yours truly.
Another Houston project. Metallic painted ornament with trompe l'oeil detail.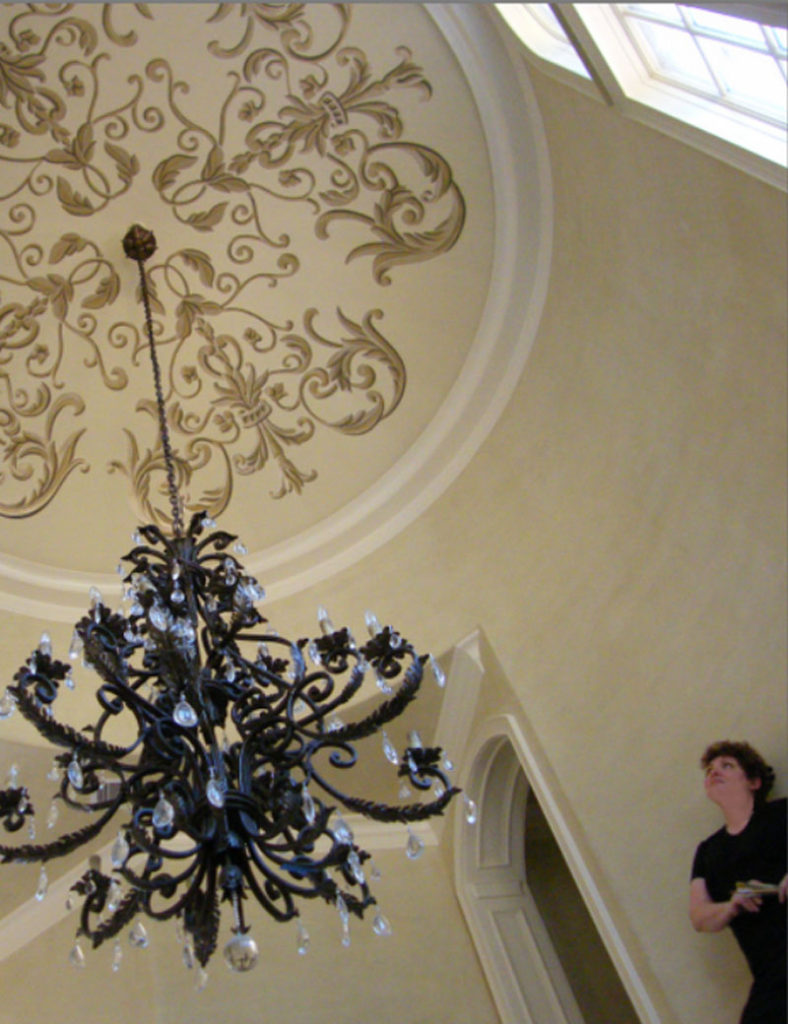 Faux tin tiles, painted and glazed at Amore Cucina & Bar in Stamford.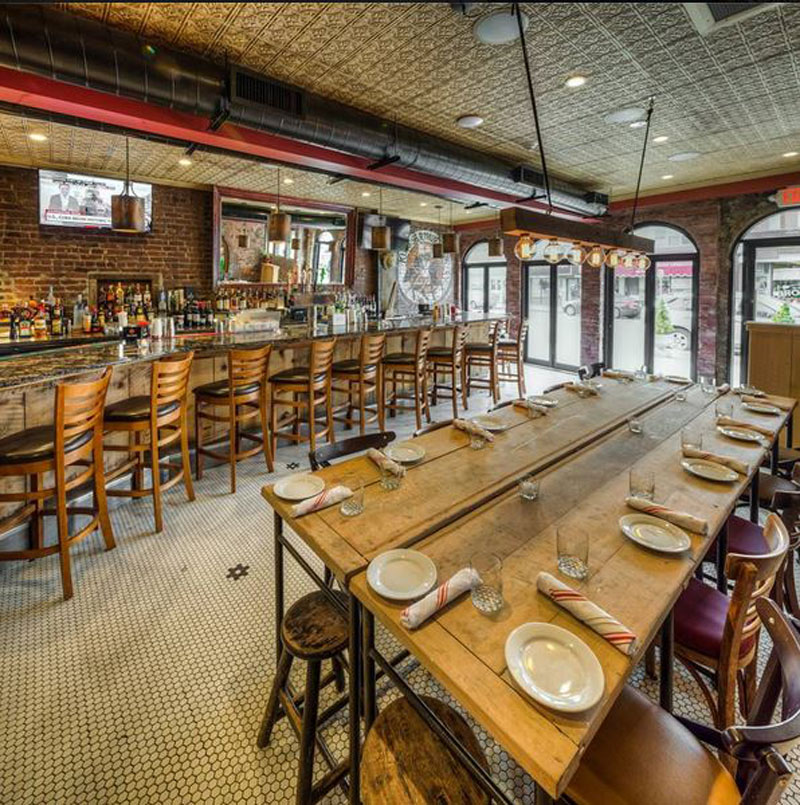 Hand painted flowers border the celery hued metallic paint in the dome of this breakfast room. This was one of several projects in the same home which won me the Grand Prize in Decorative Painting 2006 sponsored by American Painting Contractors national competition. Styles and methods have changed so much since then but I am so proud of that work.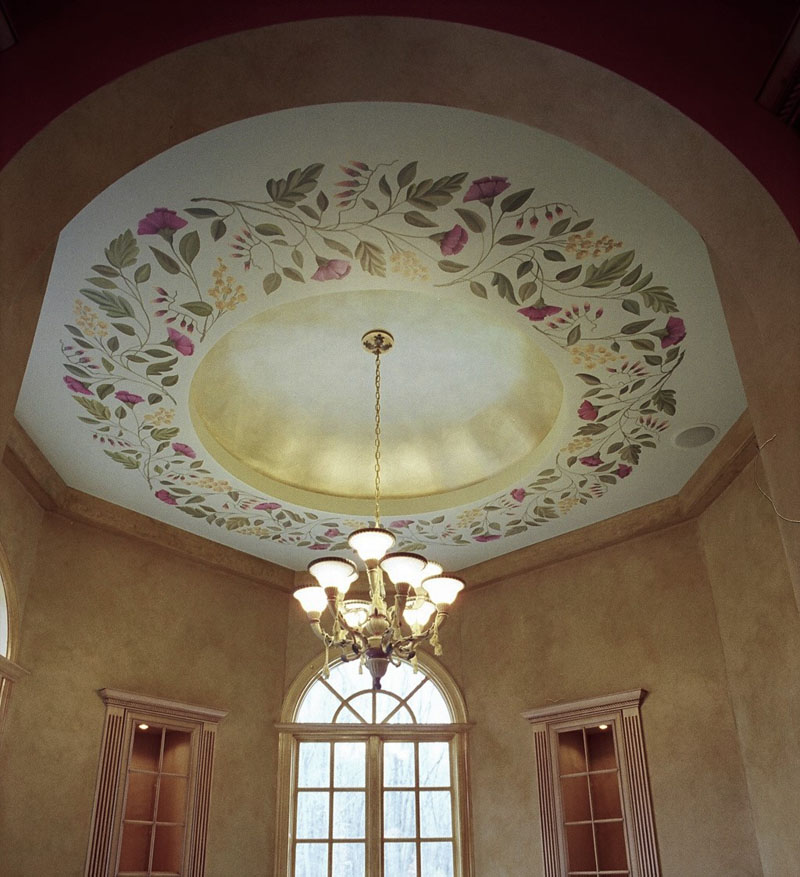 Simple but oh so effective for adding mood to this kitchen.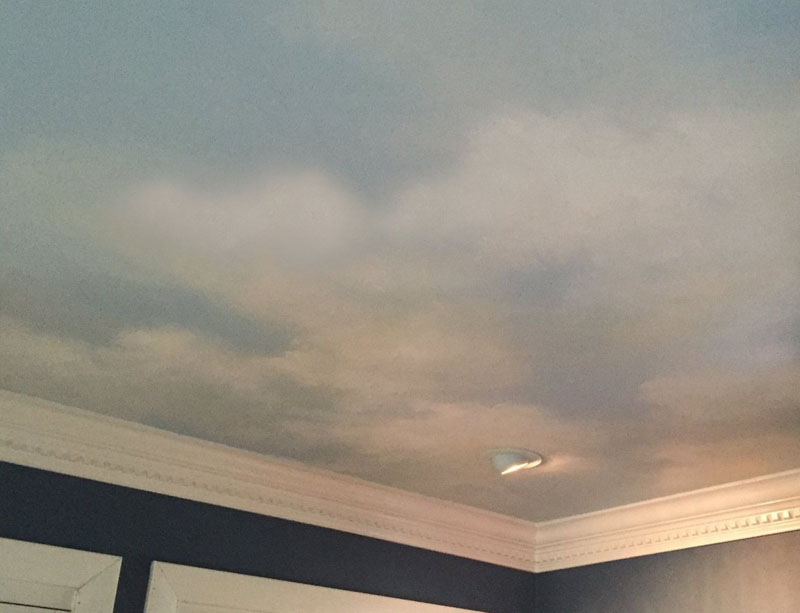 Another throwback, this is from 2005. Bougereau inspired cherubs with trompe l'oeil architecture.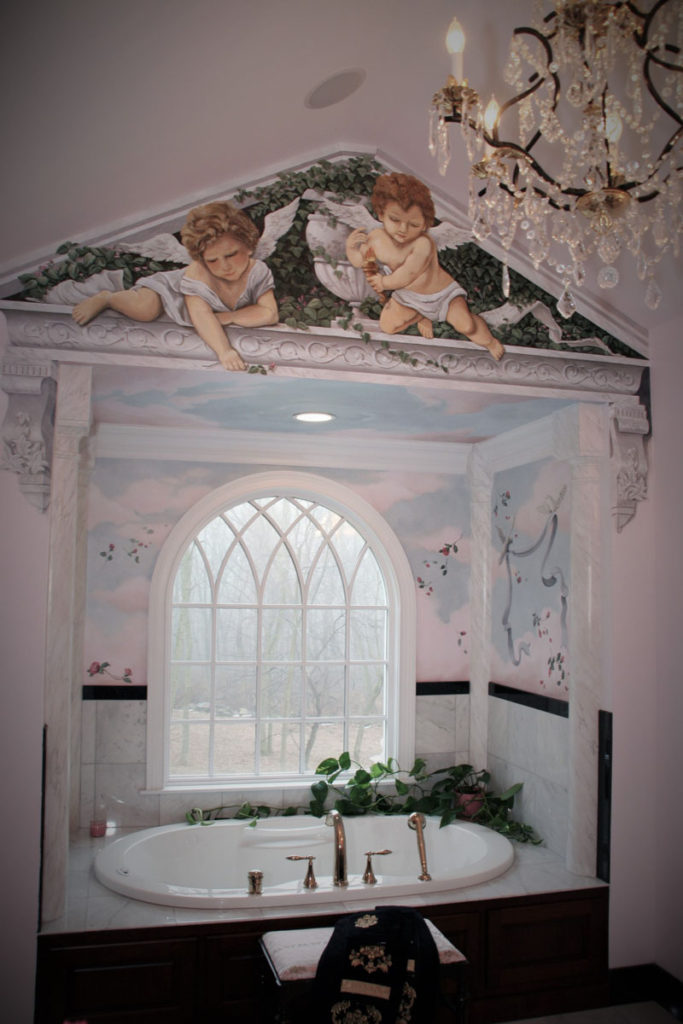 One of my early huge barrel ceilings, this was 24′ in length. Set with its own lovely views of Lake Zoar in Newtown, the mural continues the beauty of being surrounded by water.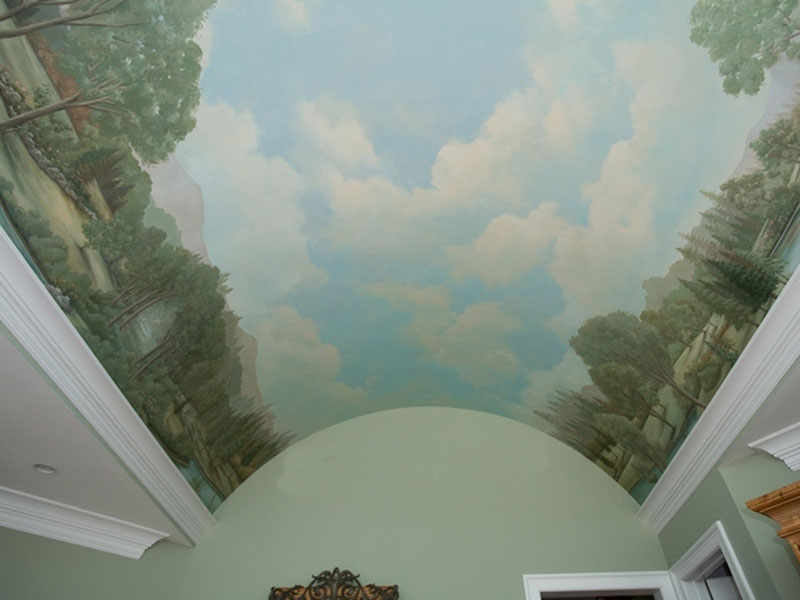 I just love the bold Victorian fretwork on this ceiling below.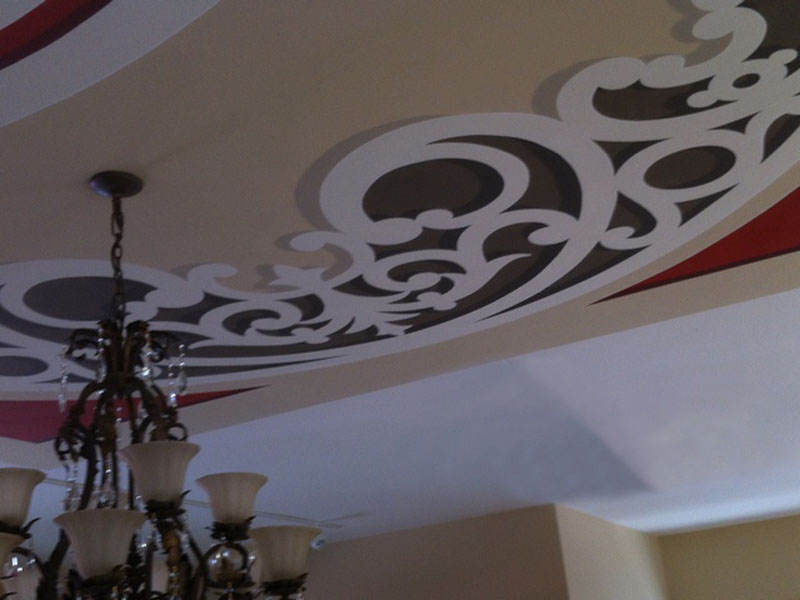 Coffered ceiling in the orangerie. Sweet Victorian vibe.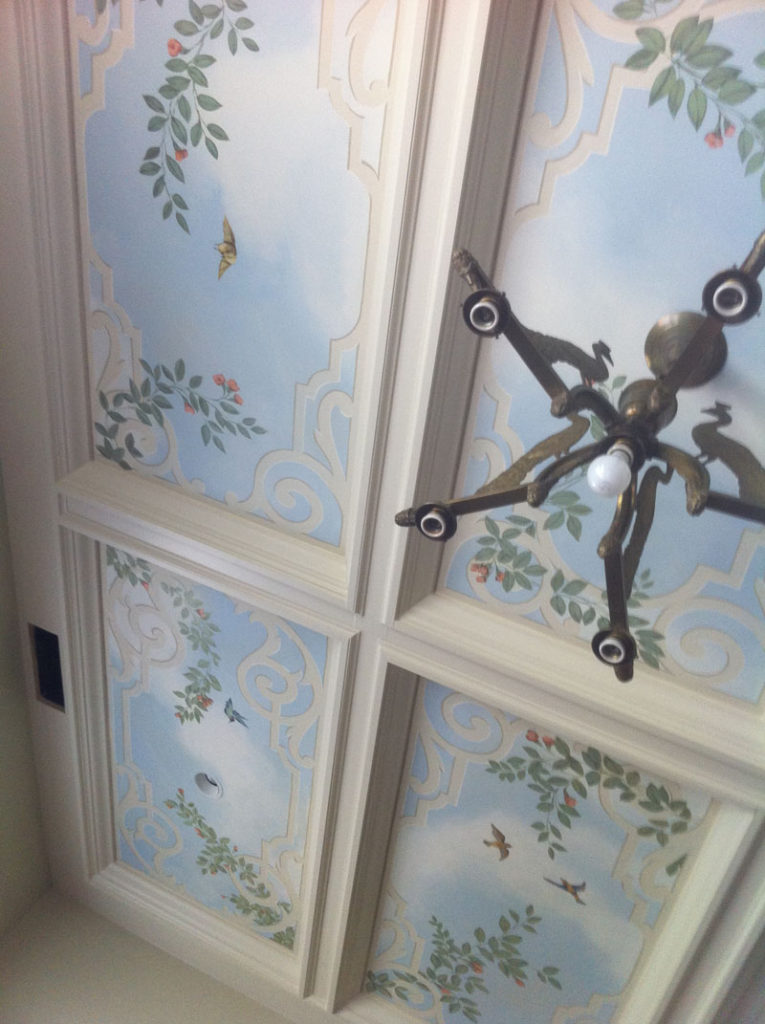 A little more Victorian. These coffers were inspired by the tile patterns I found in the fireplace in the same room.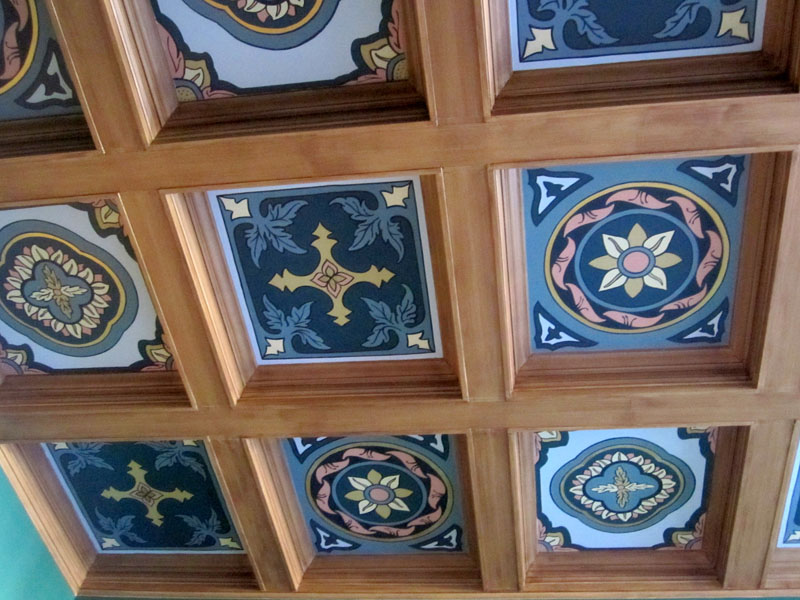 I wish I had more shots of the ceiling. I love the saturated blues I used in this ceiling.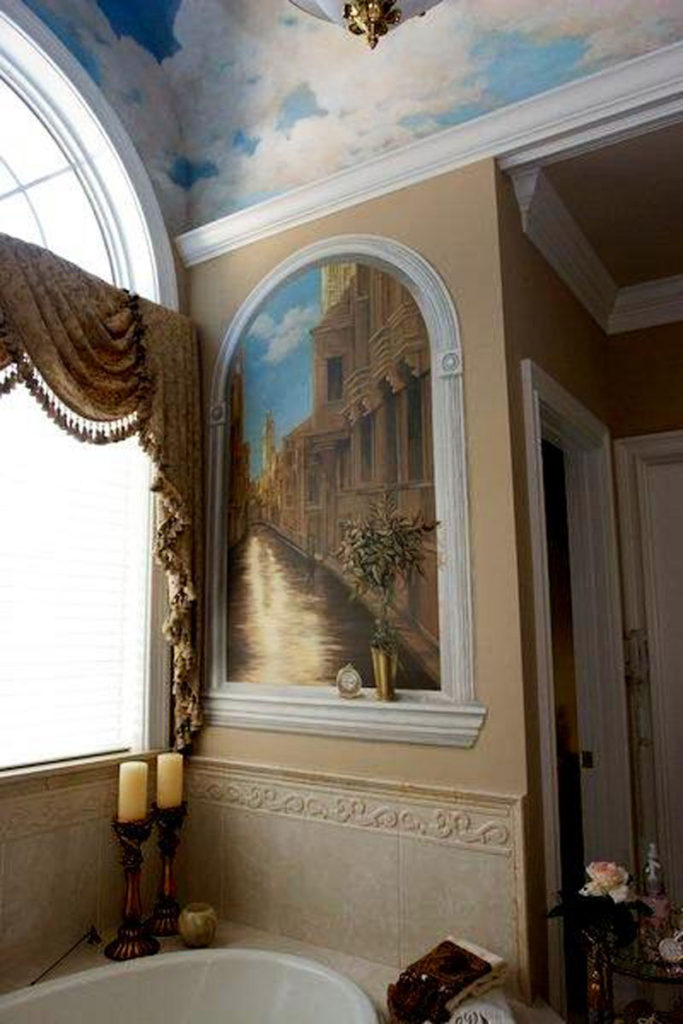 I loved designing this ceiling.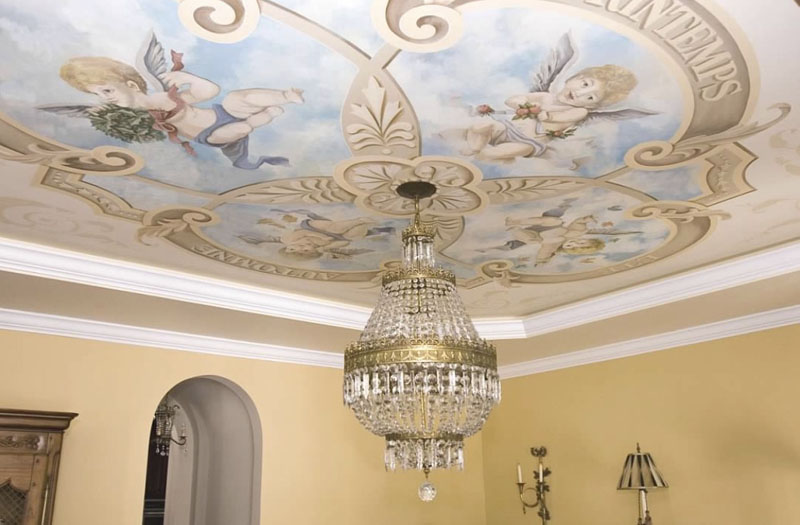 Another Texas commission in Kingwood. A nod to my signpainting past.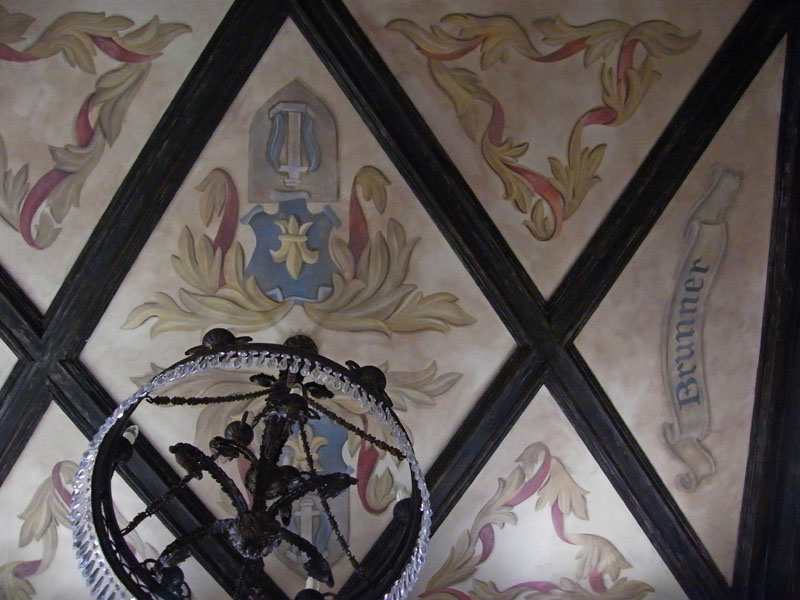 I can't wait to use this solution again. So much fun!!!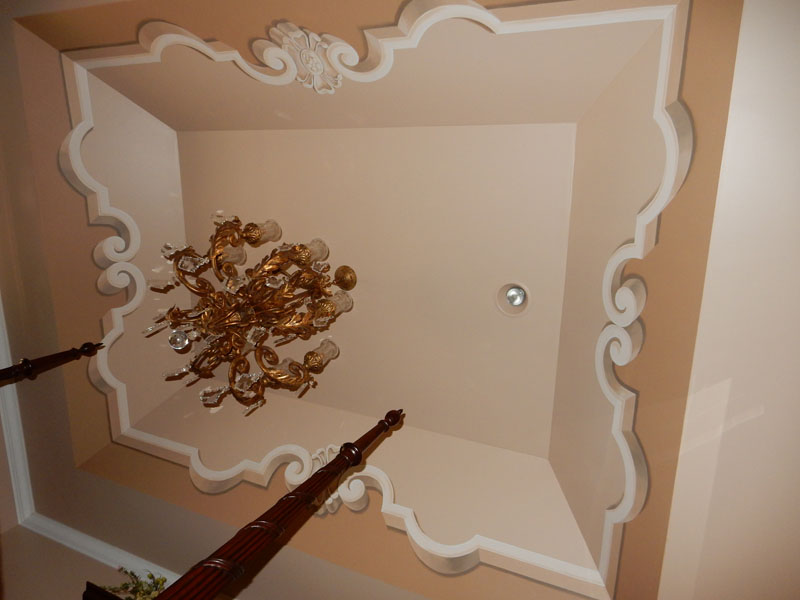 Easiest fix to add so much personality to an empty ceiling.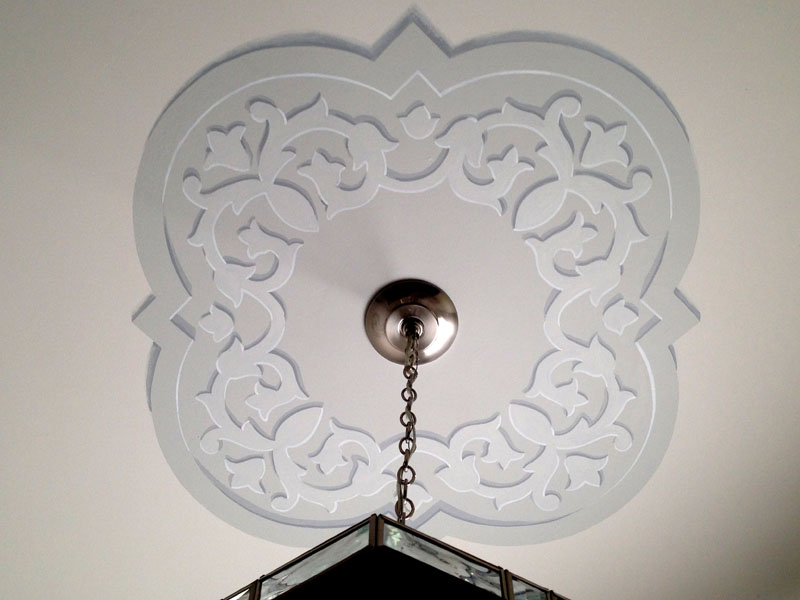 Zodiac illustrations in shades of gold and brown.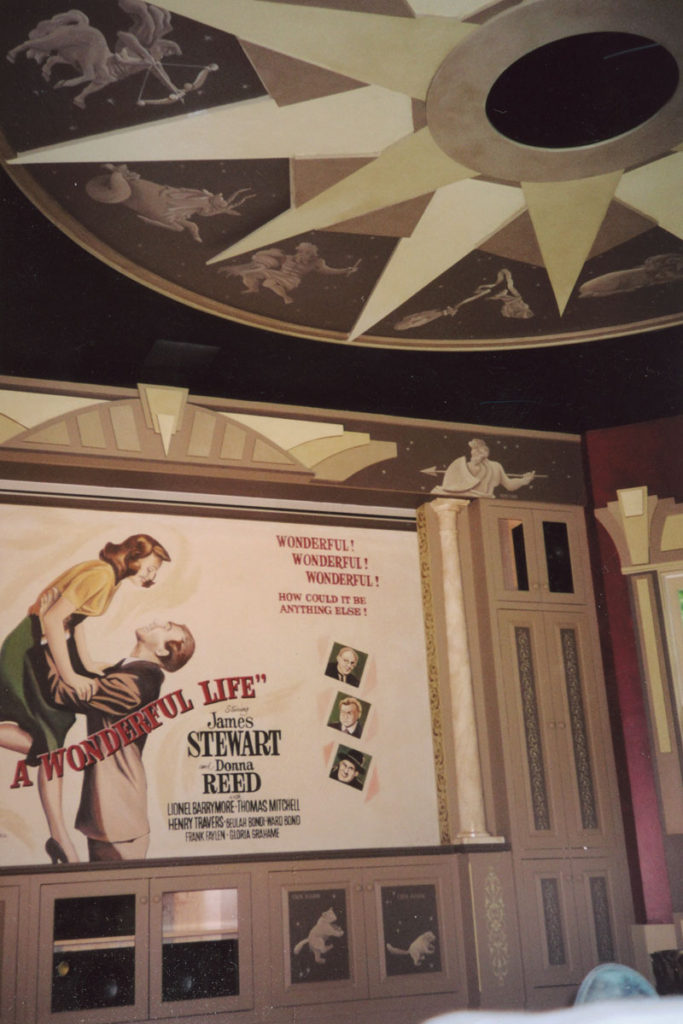 Have a favorite? I'd love to hear from you.
Got a ceiling needing a little love? Oh, you know how much I'd love to hear from you.
Stay well.