My love affair with LusterStone plaster started in the early 2000s. I had left my first career as a commercial sign painter behind and was starting to be comfortable defining myself as a decorative artist. I wasn't ready to lead with the word muralist yet at that point.
So, some glazing and stenciling, ornament detailing. Sure. Small murals to get my feet wet. But I never considered myself a plasterer. A superbly rebuilt right thumb shied away from heavy plasters. A definite No! to the tedious labor of burnishing Venetian plaster.
And then came the phone call from Janie Ellis, friend and mentor, founder of Anything But Plain in Houston. "I've got this new stuff you absolutely have to try. And I'm sending some to you." To know Janie is to know that " uh, I don't think so" is not going to be a possibility for an answer.
So my containers came, and it was love at first sight. LusterStone, a product of Faux Effects International, is a luscious, creamy plaster infused with mica that produces a shimmer when troweled smoothly. In its early days there was a more limited palette but now it sports fifty color choices. I am compelled to intermix them to create the exact shade I need. I found applying it with a wallpaper spreader was far easier for me personally than a traditional trowel.
So without further ado, here are some of some of my favorite projects.
This powder room illustrates LusterStone in its purest form. Simply troweled on smooth, the mirror reflects the shimmer.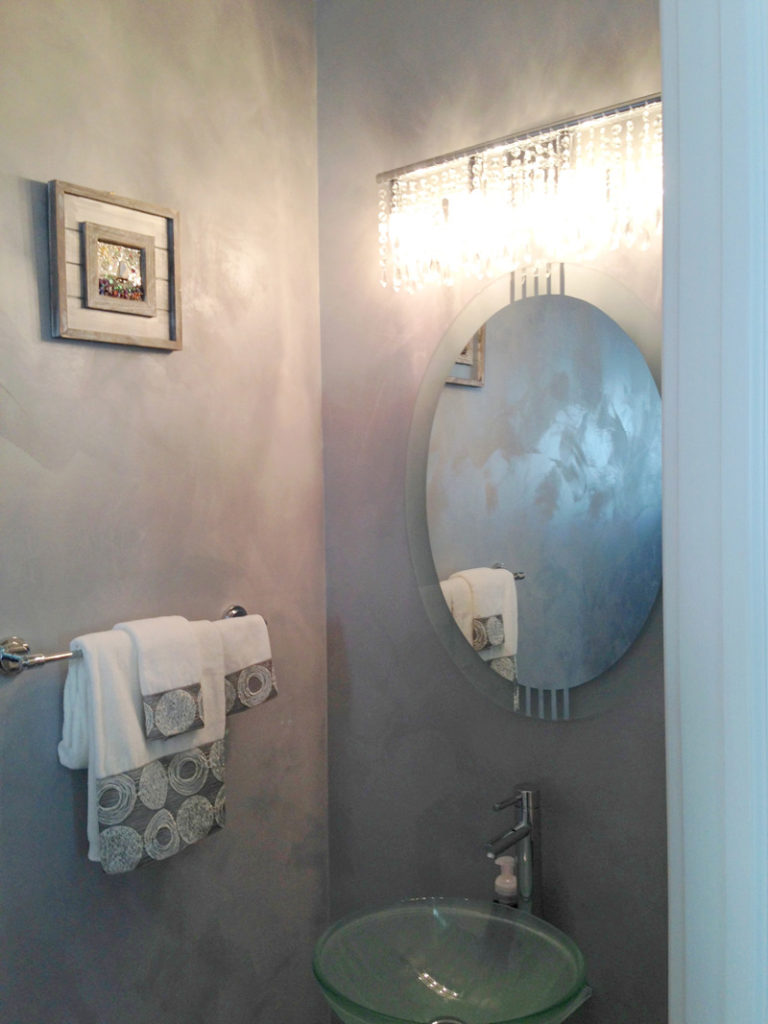 This bathroom shows the ability to mix LusterStone to the perfect shade required.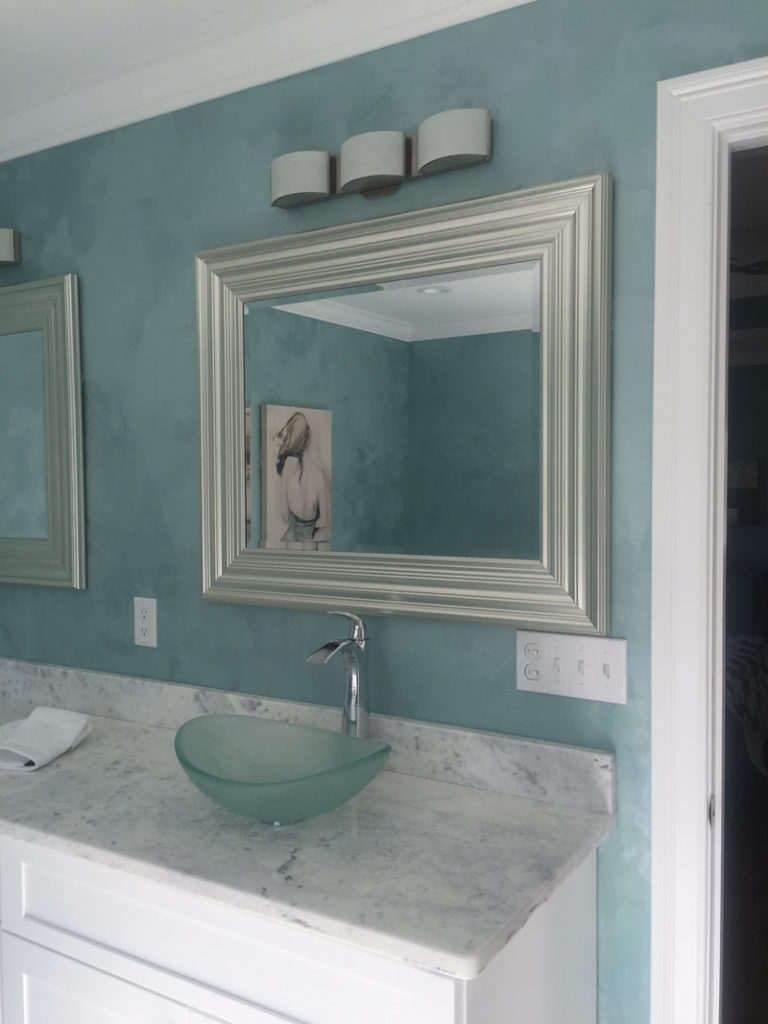 These scrolls were painted in metallic gold with trompe l'oeil shading on walls plastered with LusterStone.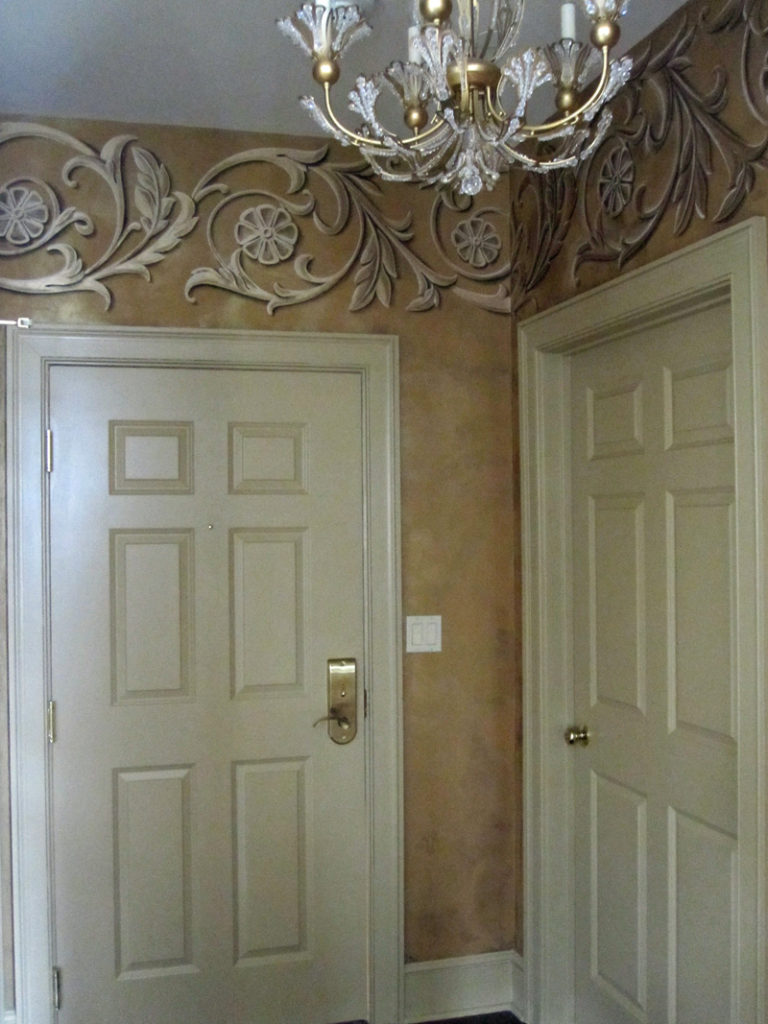 Both of the wall finishes illustrate LusterStone in combination with tissue paper.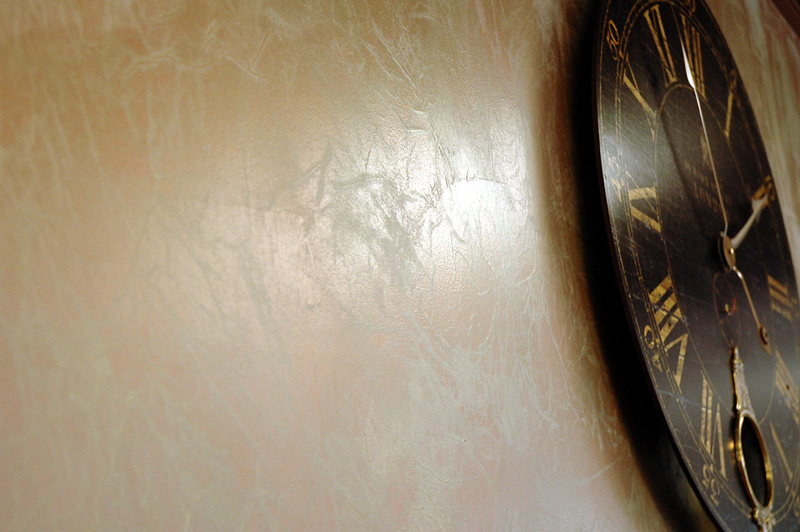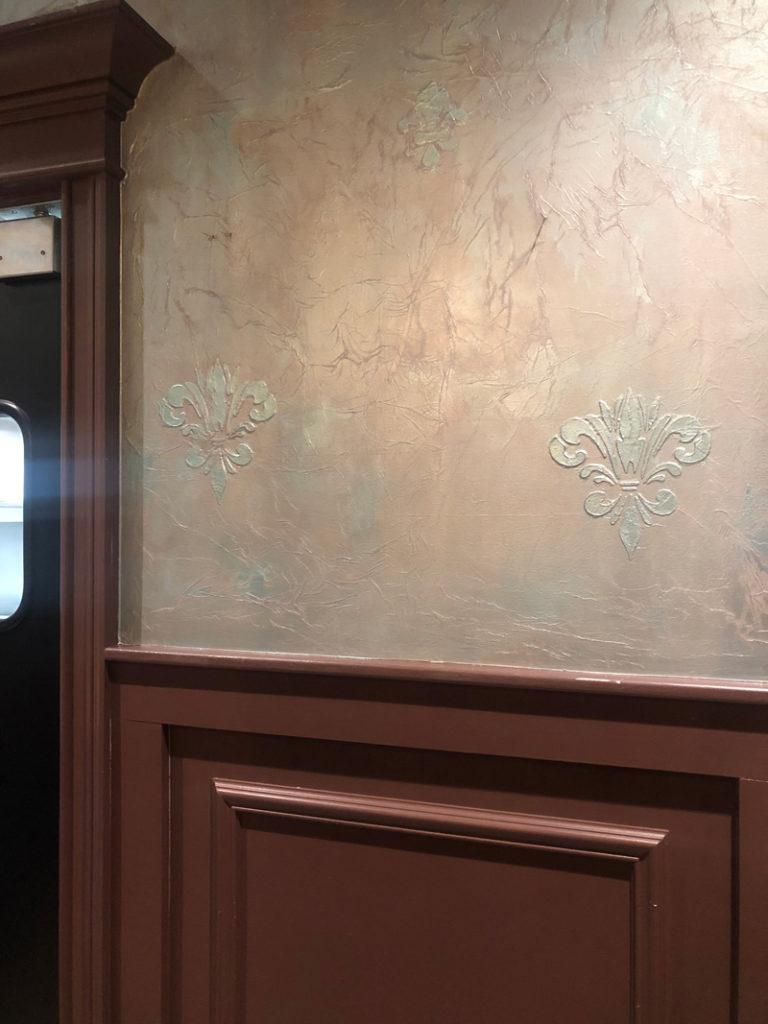 The light of a chandelier dances on LusterStone with a stenciled ornament.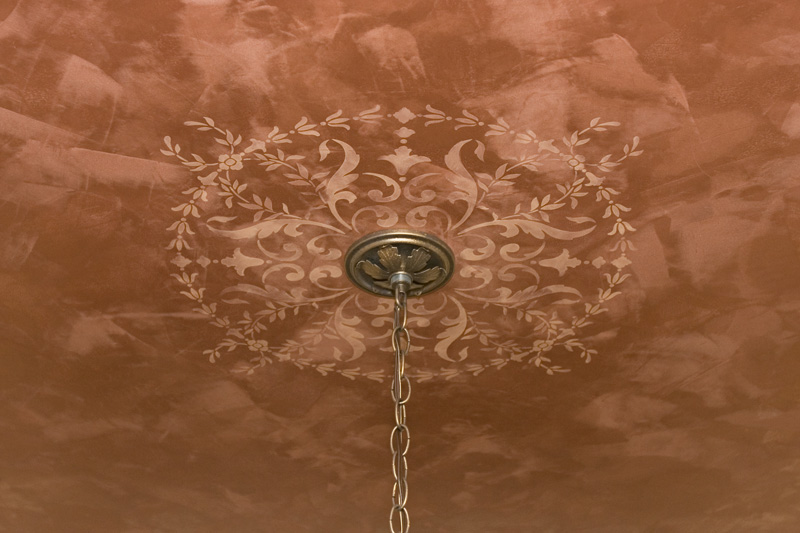 Alternating layers of textured and smooth LusterStone provides depth of color.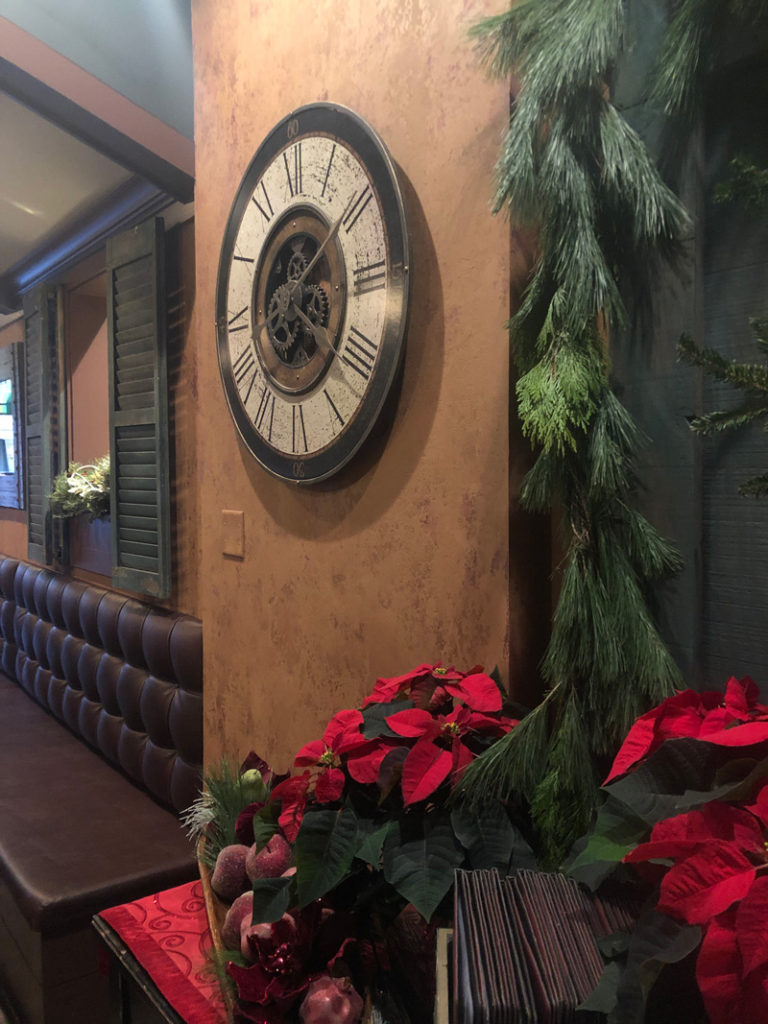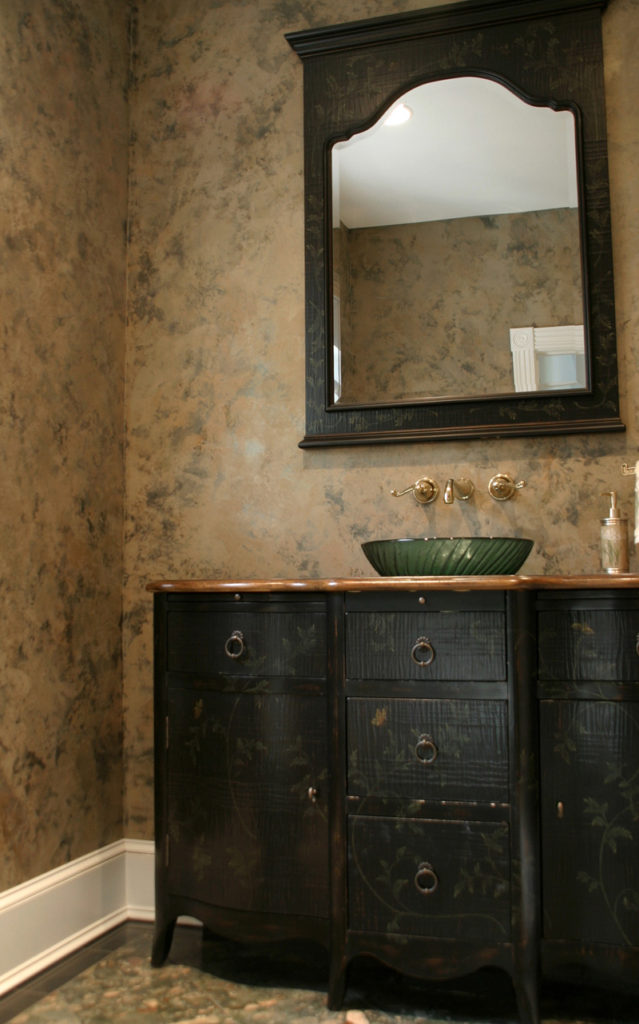 The mica provides the perfect foil to the silver leafed ceiling in this powder room.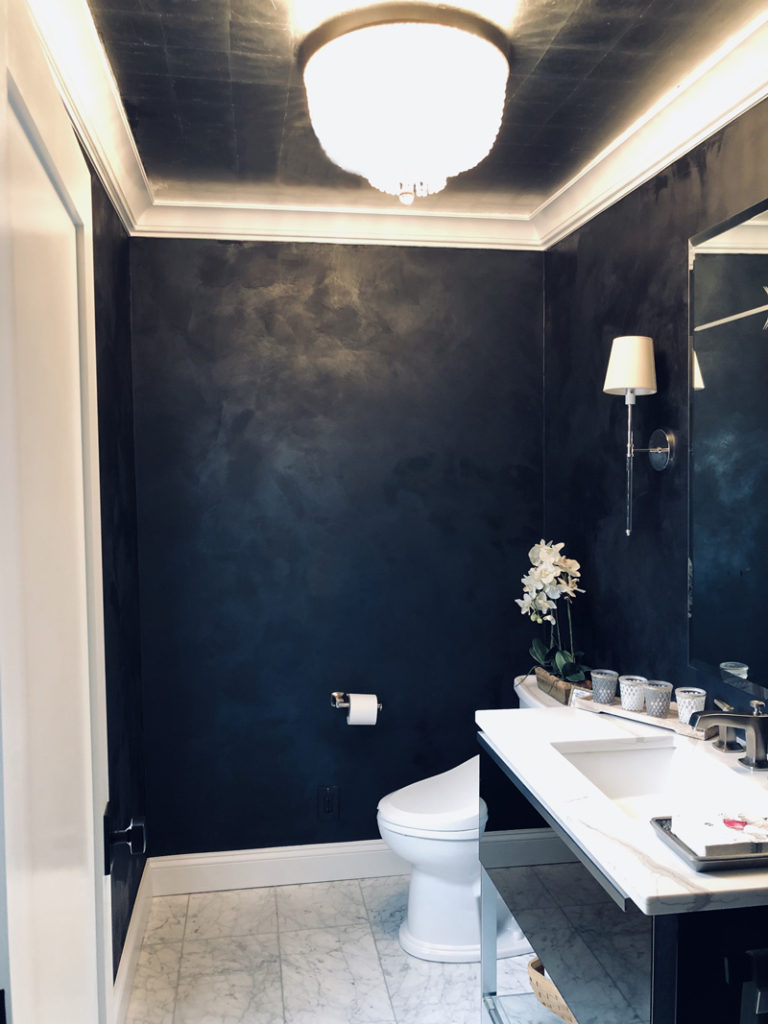 LusterStone provides the perfect canvas for the yellow magnolias.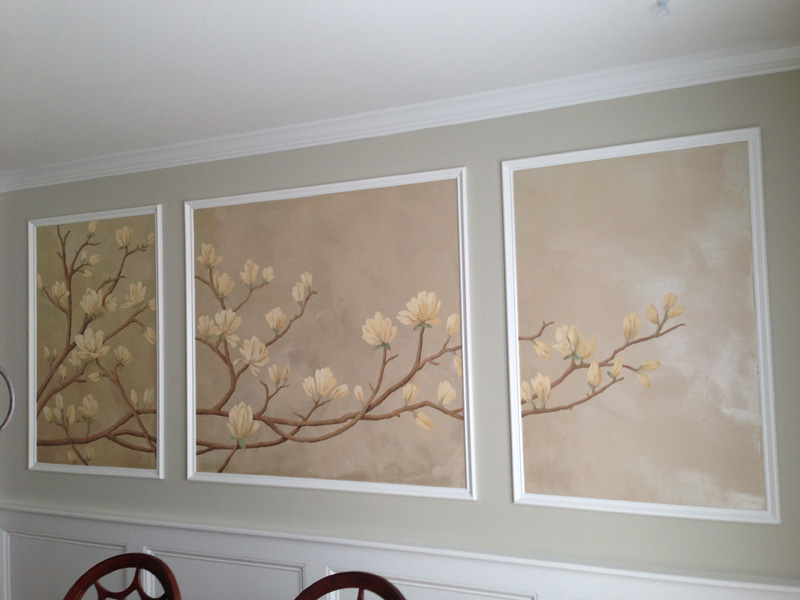 The trompe l'oeil drapery is complemented by the richness of this deep red LusterStone.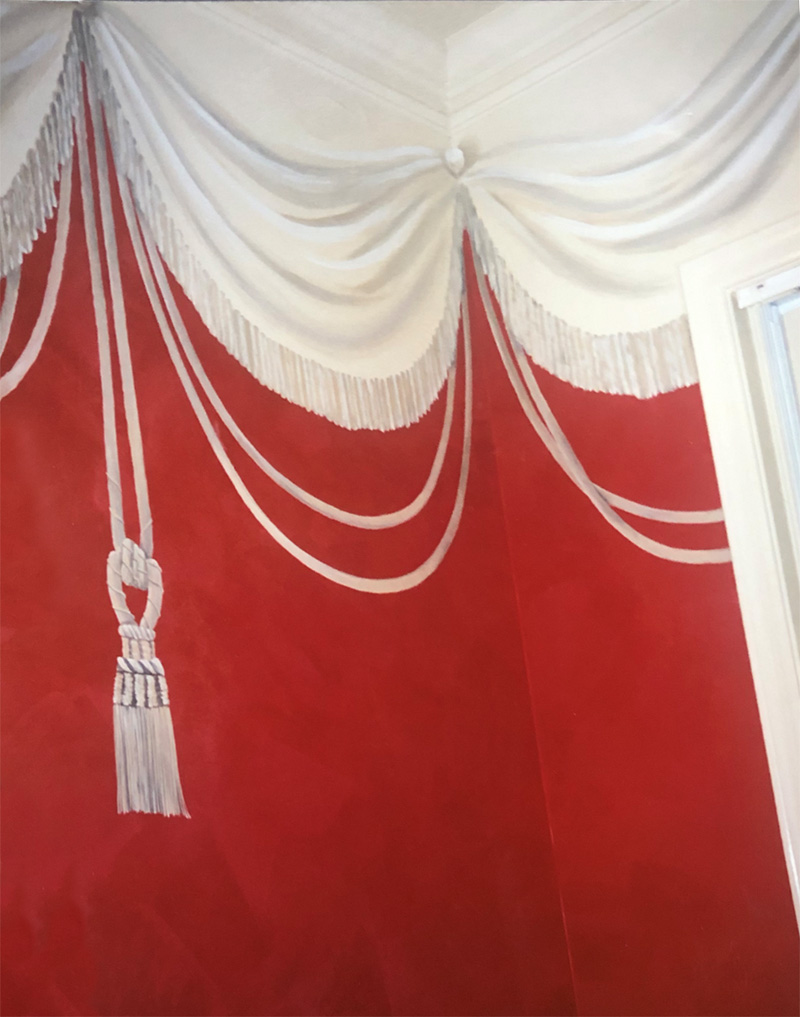 I used Lusterstone as both a smooth base and then troweled it through stencil to create a dramatic embossed finish.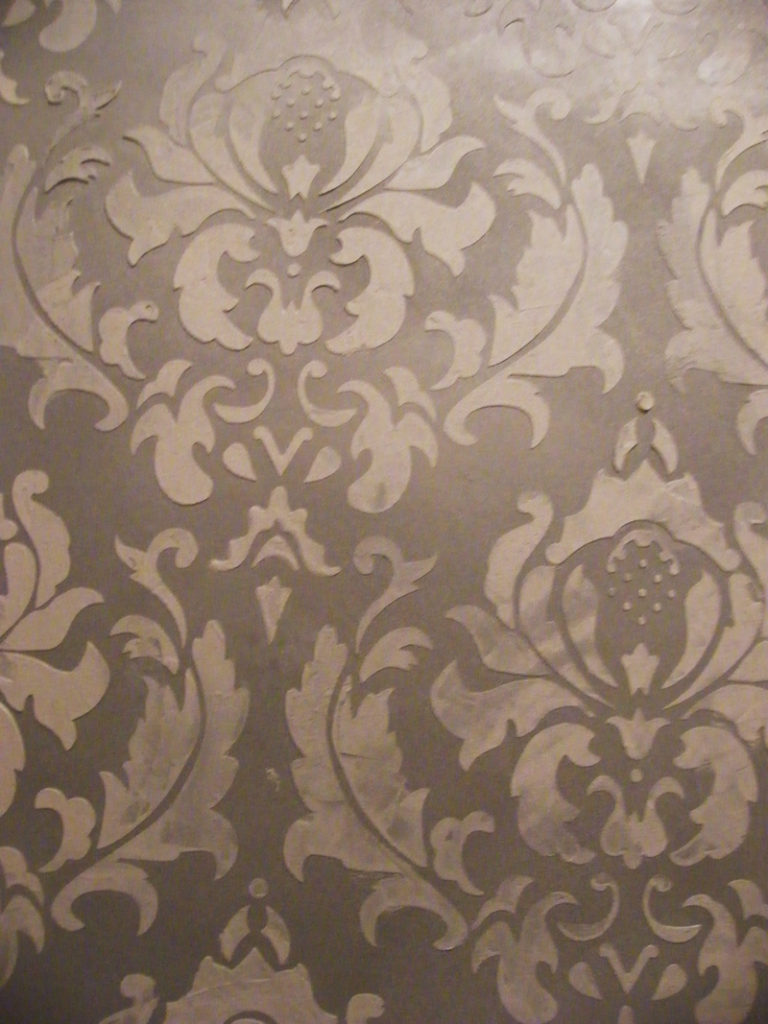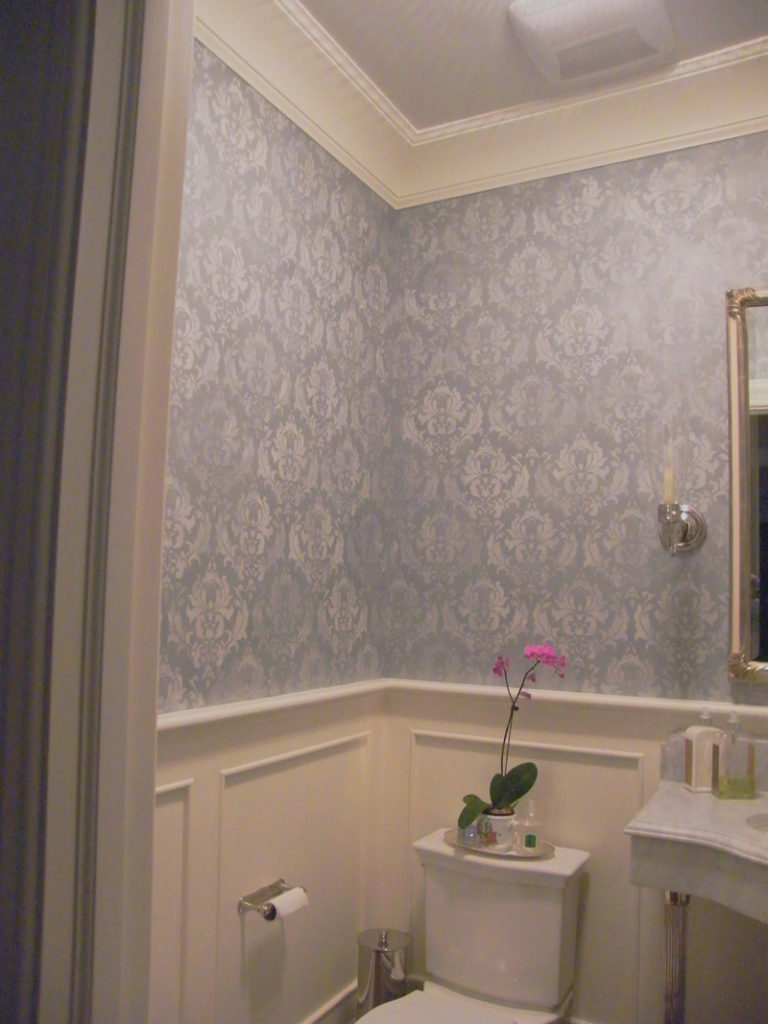 My small claim to TV fame, LusterStone was the perfect finish for the curved coffers of this family on an episode of Property Brothers.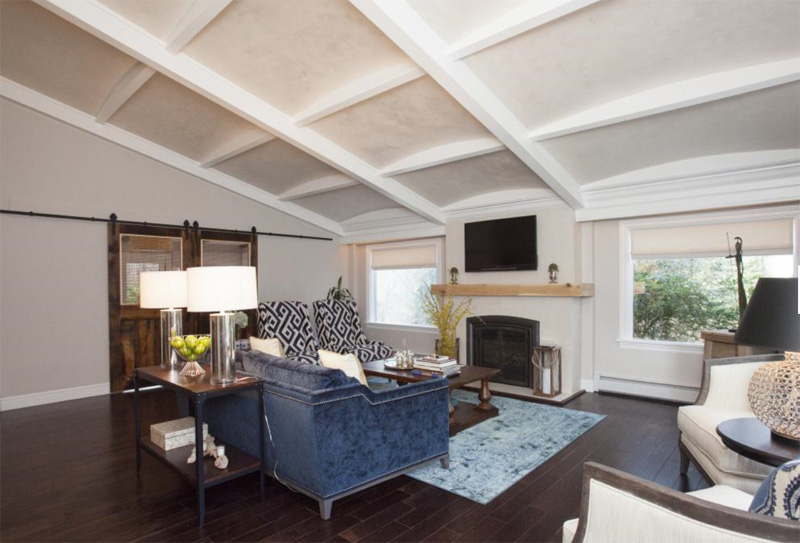 Color, texture and a smooth tight skim coat create the ceiling finish. LusterStone is used on the panel inserts.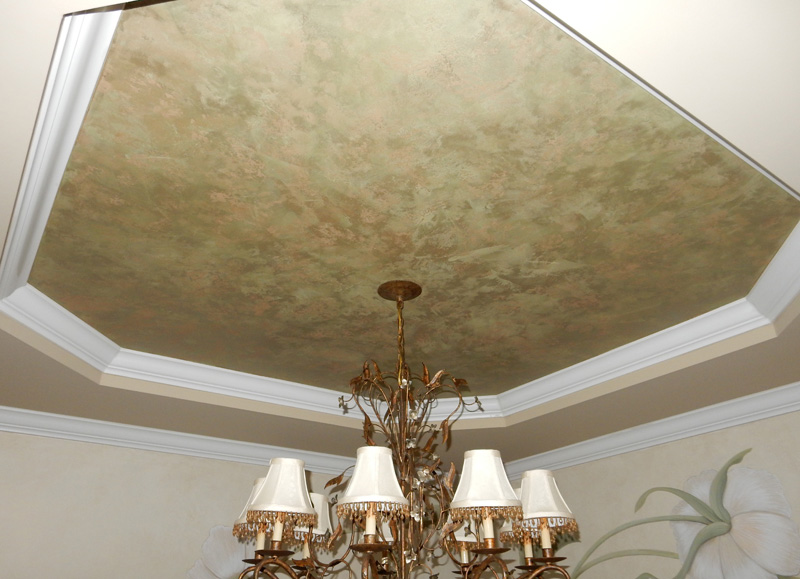 I used a silver mix LusterStone for a bathroom in my home. It was perfect for painting on as well as creating an emblossed stenciled border.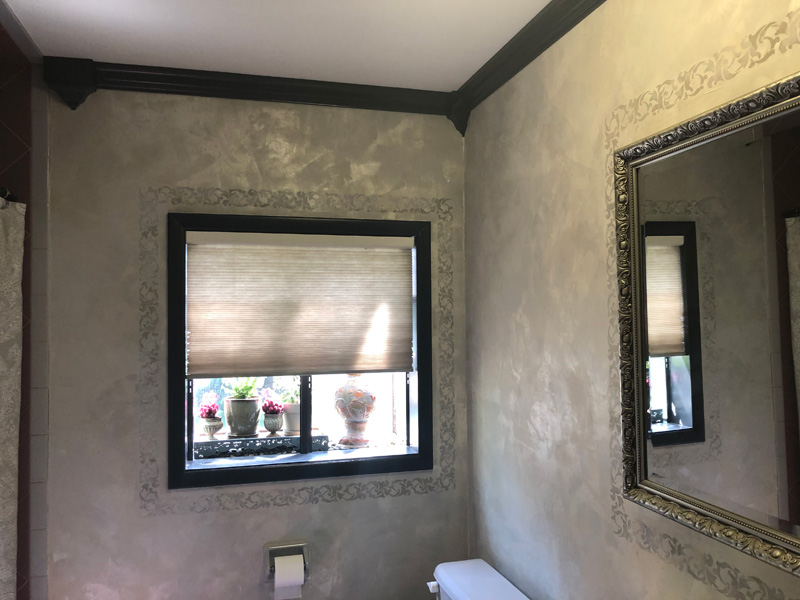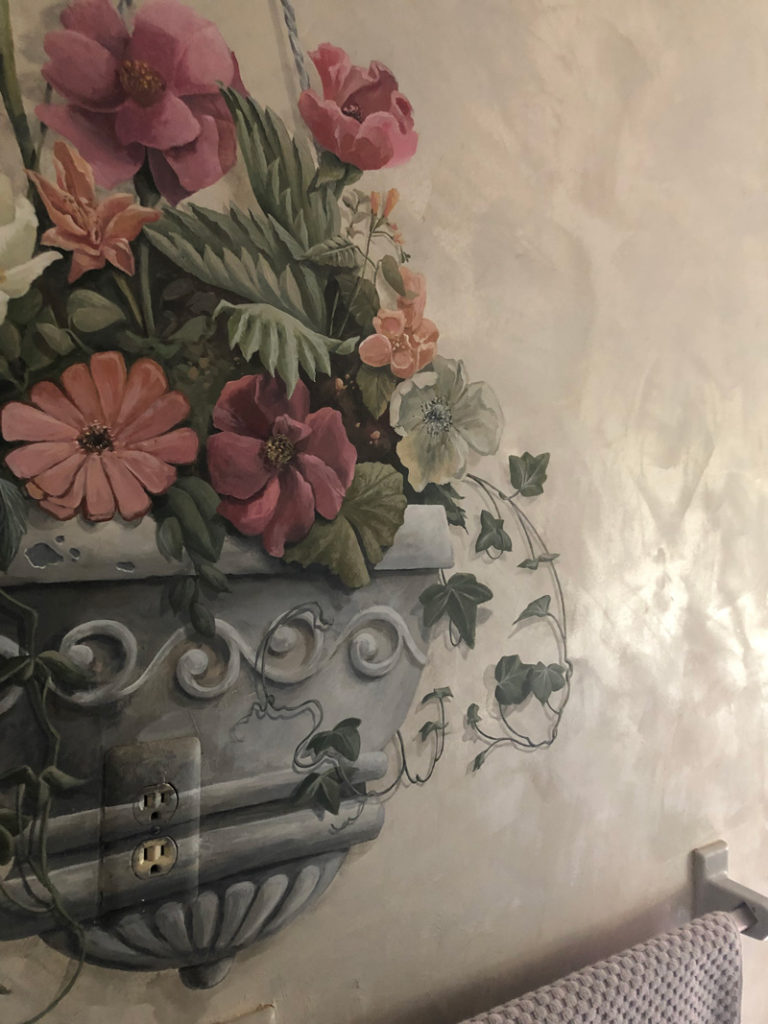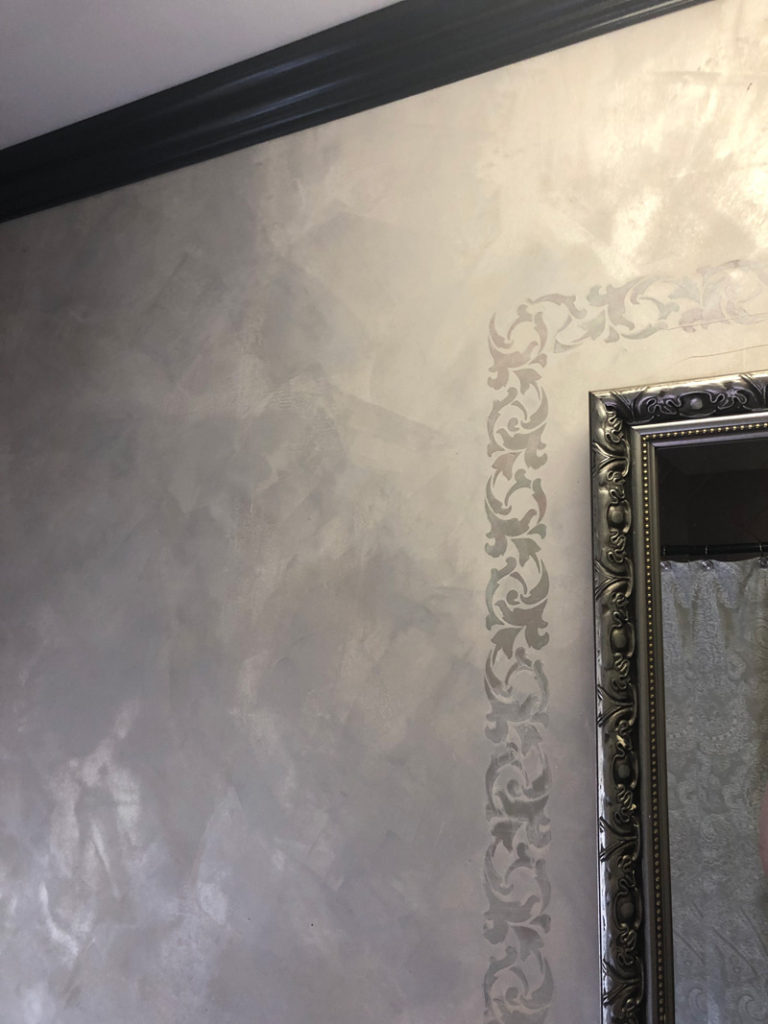 The sheer attributes of smoothly trowelled LusterStone allow from silver and beige colors to marry perfectly in this richly textured focal wall.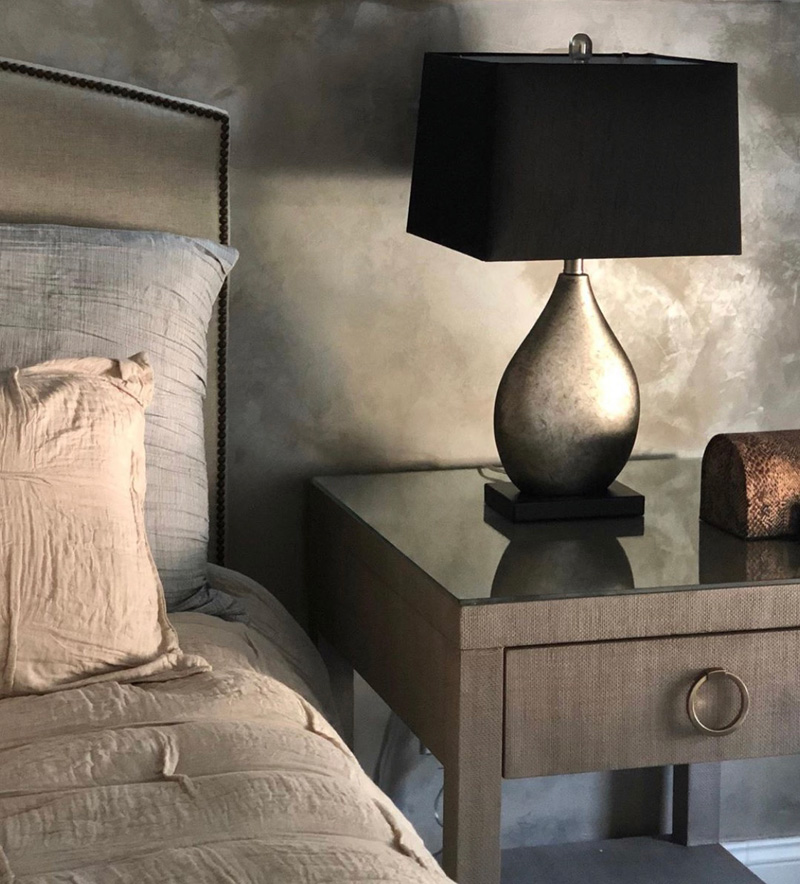 I included this mural from one of my first times using LusterStone because I just love it as a background.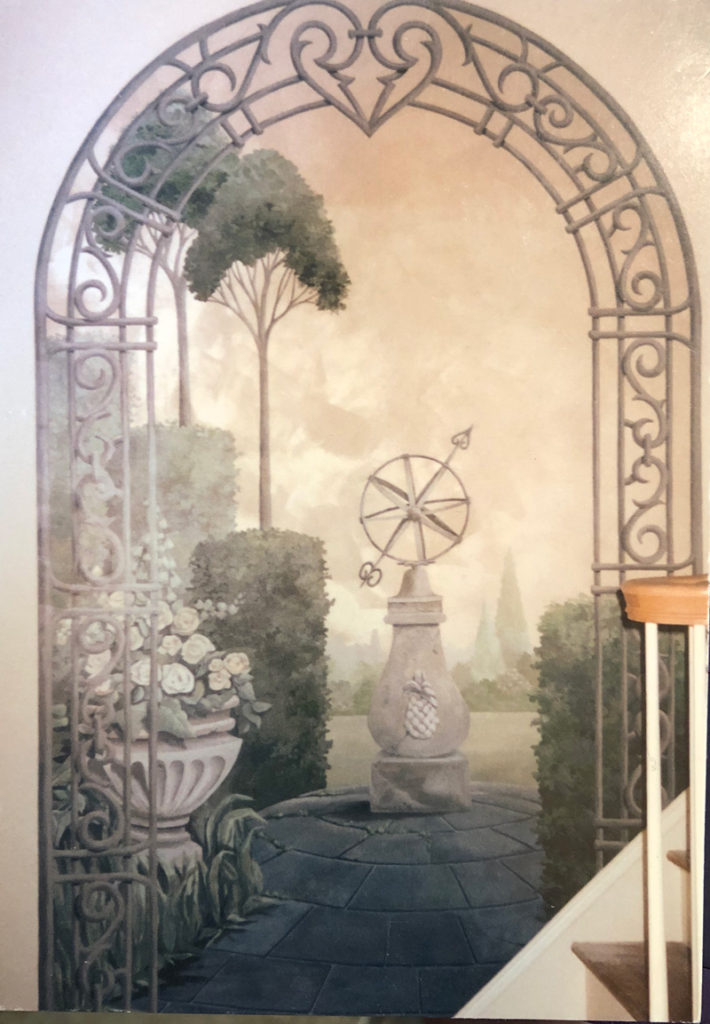 LusterStone was a perfect vehicle for this headboard surround.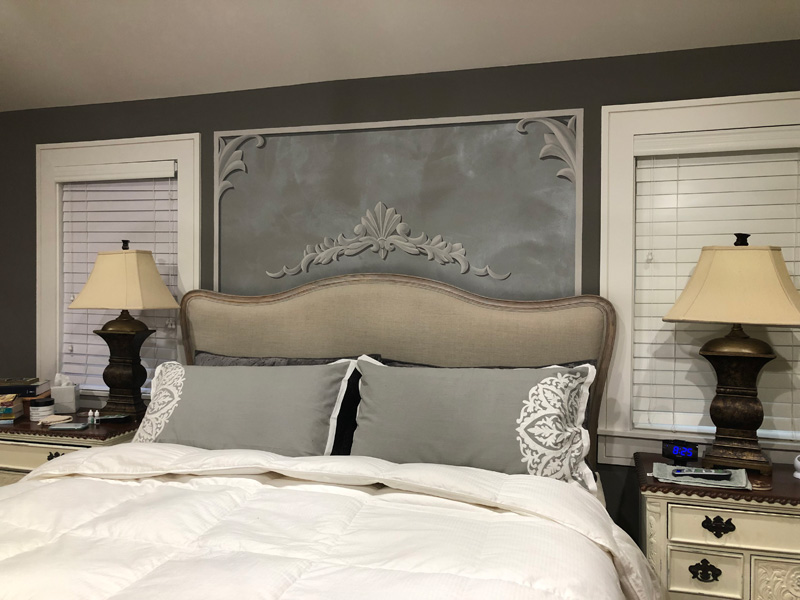 I do love my LusterStone. Want to fall in love yourself?
Call me.