I'm not sure when the trend began, but you've probably come across that one wall in a room painted a different color. The design term is "accent walls" or "focal walls."  Bold and dramatic and for sure, four walls of it would be too much!
I recently heard them referred to as "statement walls". As I think about it, a lot more goes into designing the perfect statement than just picking a color.
I recently had the pleasure of working with the talented Lisa Fero of Trumbull. Check out her work at www.lisaferointeriors.com. Lisa has a great sense of color and her rooms look fresh yet layered with sophistication. My part in this room was to create a textured wall finish that would indeed make a statement.
Here's a picture of the sample Lisa chose. It has several layers of mica infused plaster as well as a smoky beige metallic paint.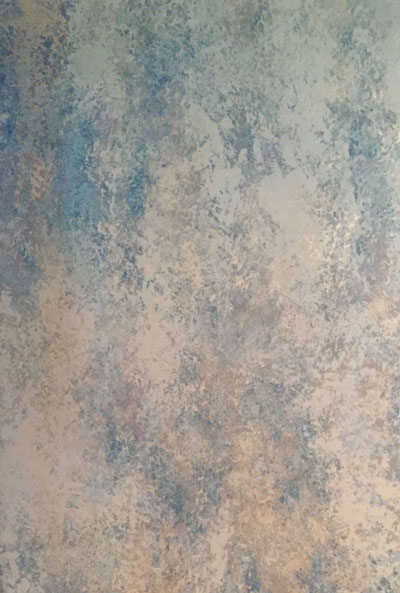 Here is the carpet, fabric and parts of the room that inspired this artisan finish.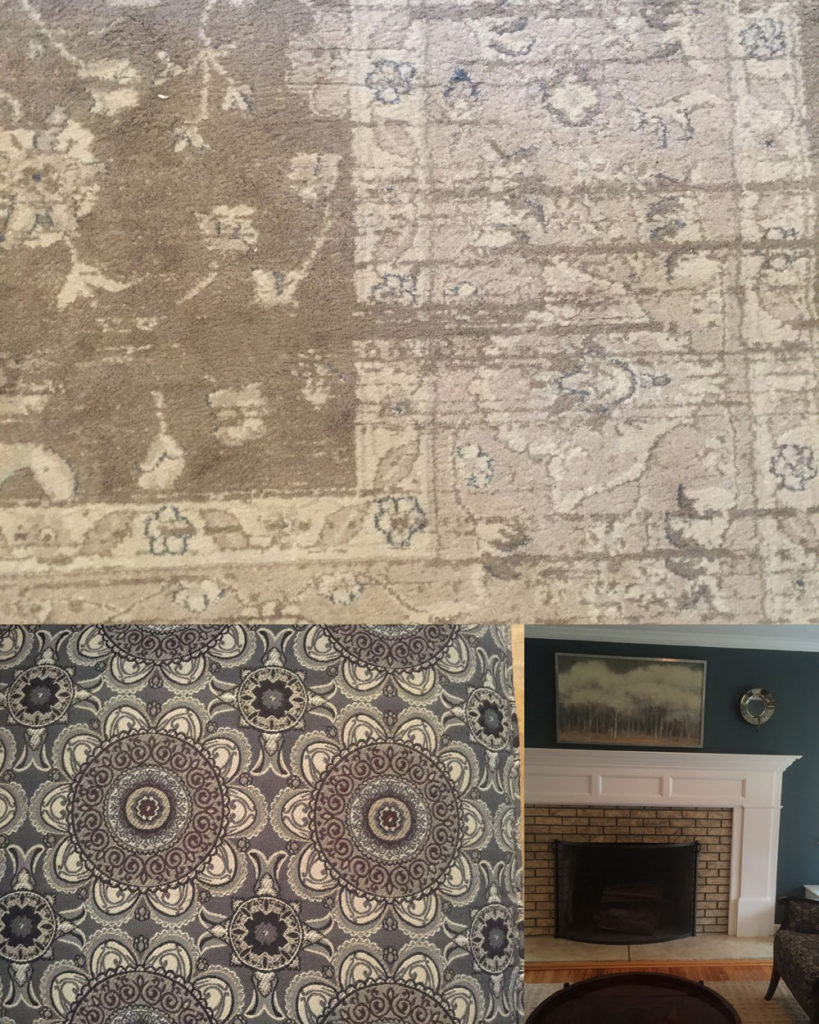 And without further ado, here's the finished wall that definitely makes a statement.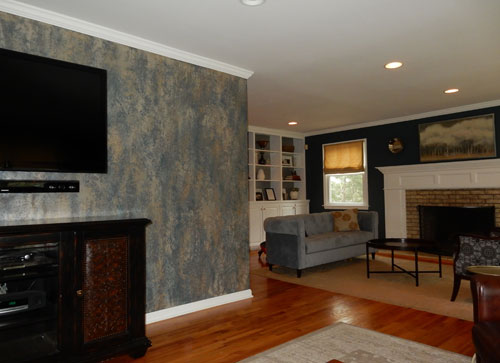 Another way to make a statement in a room has nothing to do with singling out one wall and painting it a different color or applying a finish to it. It's daring to commit to a huge painted design on one wall. This is exactly what my client in New Canaan was looking to do. She had had work done years before that involved scroll embellishments and small vignettes in her kitchen and daughter's bedroom.  The scroll was the perfect inspiration but it was time to take it to a new level. Scale and detail were the driving force in this creation.
Here is the beginning of the process. My years of experience as a sign painter came in handy in sketching the design out directly on the wall.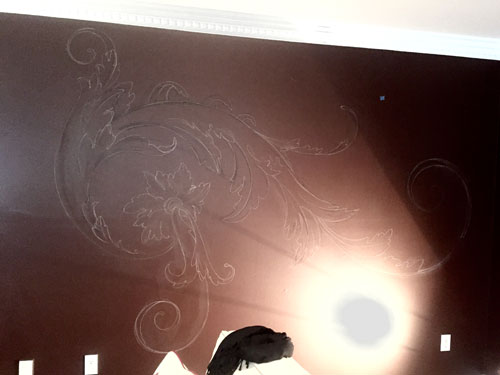 And now, the finished work.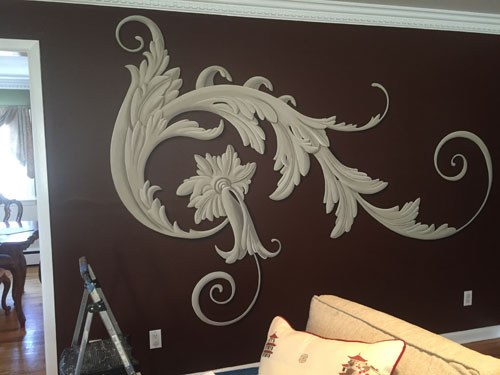 The trompe l'oeil  style of painting using highlights and shadows created a sense of dimension. I truly hated saying good-by to this piece. I could get lost in it. Now that is quite a statement.
Is there something you'd like to say, using your walls? Give me a call.