It's always an enjoyable project when the words "fun, children and mermaid" are part of its description. I came to do this work through an unexpected path. A client of mine had a situation which required her to bring her child to this Connecticut hospital. First, the best part: her child is fine and received excellent care. What was in need of a little "artistic medical attention" was the play area in pediatrics. My client made a donation to show her appreciation and suggested that I might be the right person for this makeover.
Here are pictures of the play area with the artwork in place. The work was done on canvas, and installed much like wallpaper would be handled. By doing this, in the event that the area had to be relocated, the artwork could easily follow. Check out the little details as well. I made a pattern for the "wave" molding that borders the bottom of the mural, which was then cut out of wood.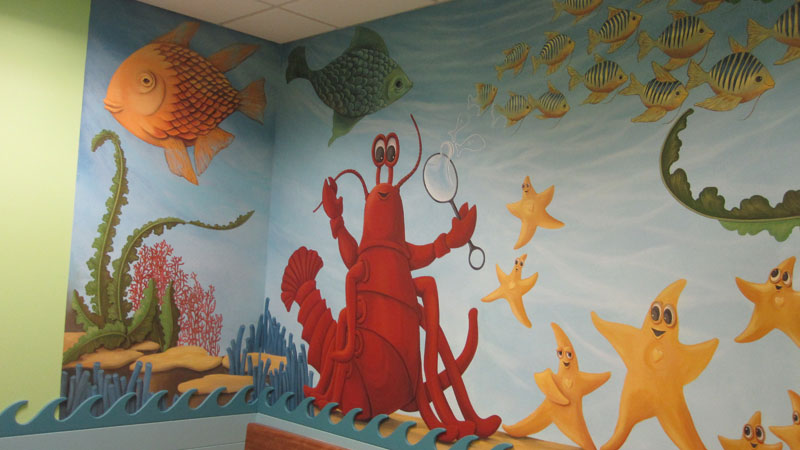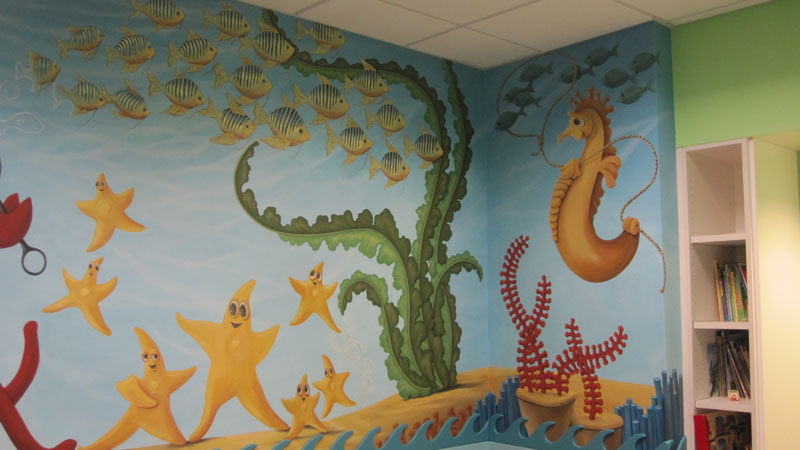 A subsequent donation enabled the addition of another mural area in the adjacent nurses station. Again, the work was done on canvas. I thought you might be interested in seeing my concept drawing for this area.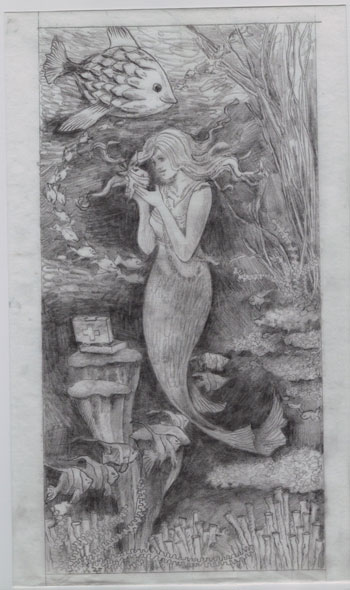 Here's a close-up of our underwater beauty.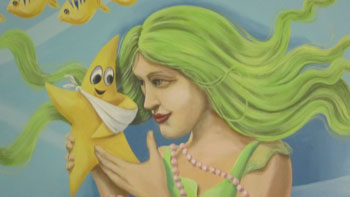 And the full mermaid.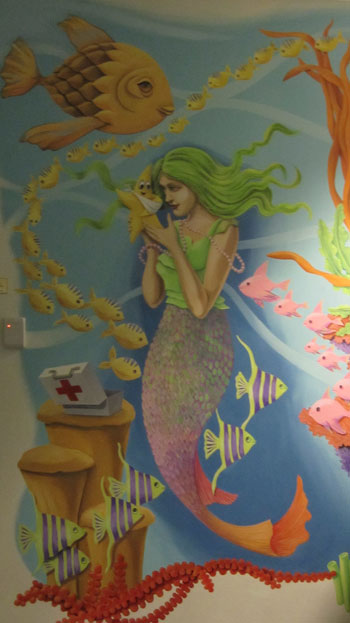 A dose of whimsy is a great remedy for any space. I heartily prescribe it.