Sometimes, it takes someone who knows you maybe a little better than you know yourself to find the magic.
At least, that's the way this kitchen backsplash makeover happened. It started when my friend Maggie fell in love with some plates. It's as simple as that. And they are great plates, wonderfully colorful utilizing primitively drawn farm animals. They were the inspiration point.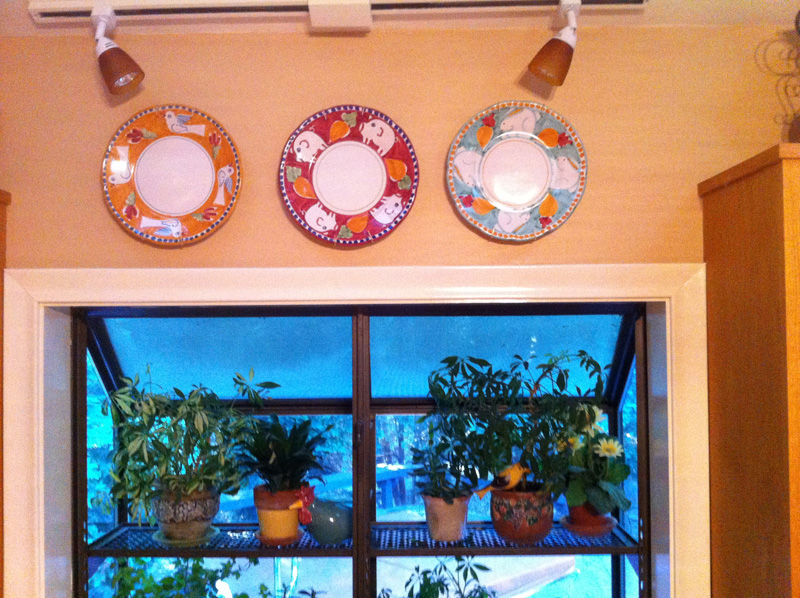 Maggie's husband handled the prep for the formica backsplash, getting the slick surface ready for me to work on. Before I tell you any more, let's start with a look of one section, a before and after shot.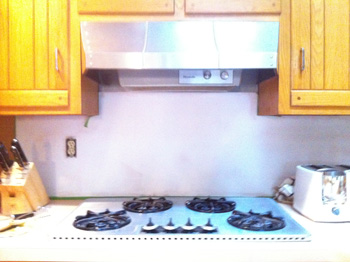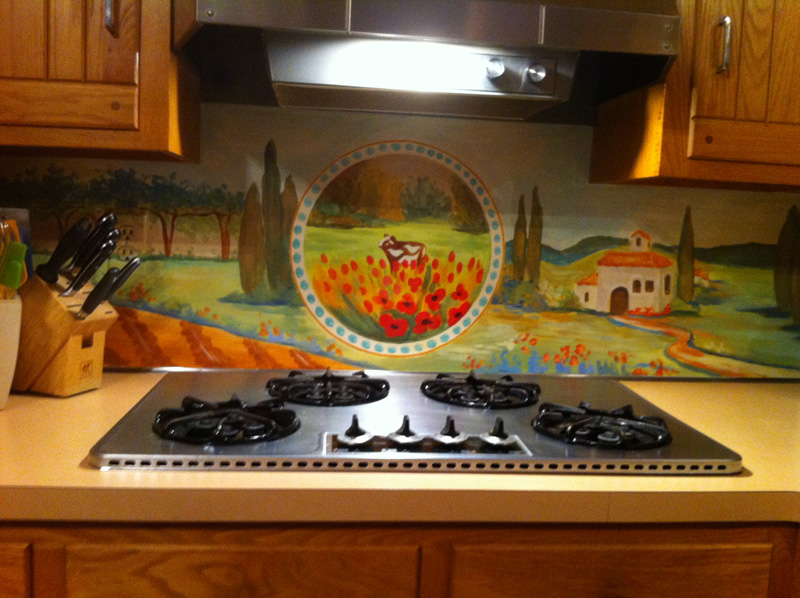 So a little more of the "before" story. I admit I was more than a little nervous when I started painting. Why? I wasn't going to be able to sketch out the design, or transfer a pattern. I was going to be using acrylic paint much like watercolor to mimic the method used in painting the plates. Pencil lines, even done with watercolor pencils would hinder the loose, paint with abandon look Maggie had embraced. The polka dot borders that edged the plates were simple swirls of color. No measuring, just eyeballing along the way. Shudders swept through me as I mixed matching colors of bright and happy hues. Paint ready, I was ready to find the beauty the looseness of the design promised.
I painted "tiles" of some favorite animals. The rest free-flowed with landscape design, stripes and polka-dots inspired from serving pieces of this plate ware filling in as needed.
Here's everyone's favorite area. Tell me true, it's got to bring a smile to your face.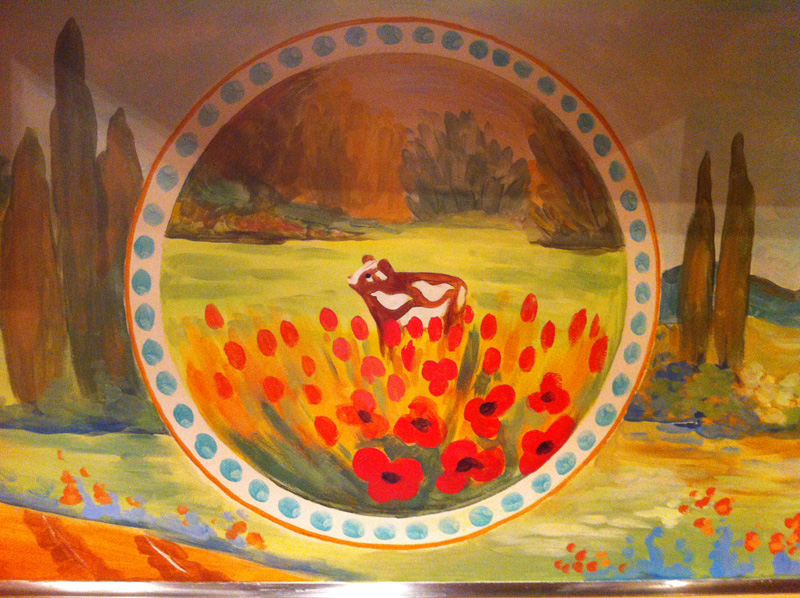 Let's check out a few other views.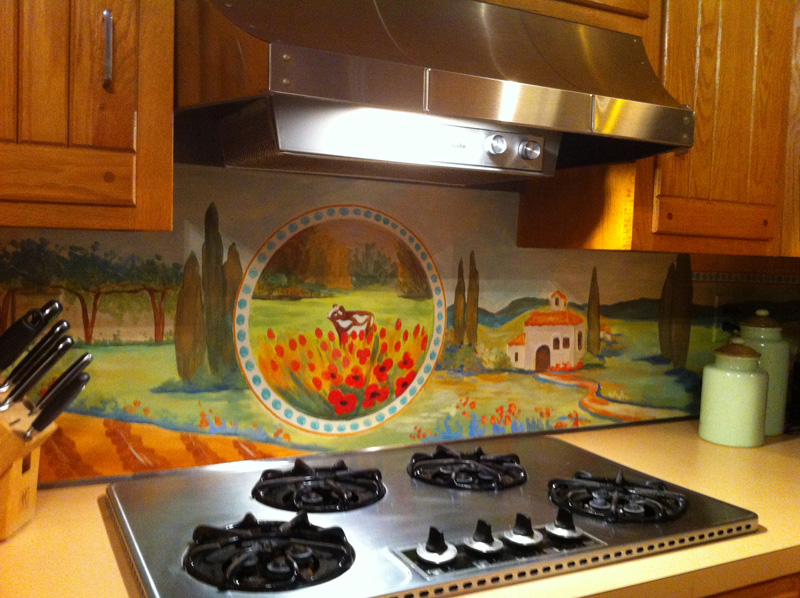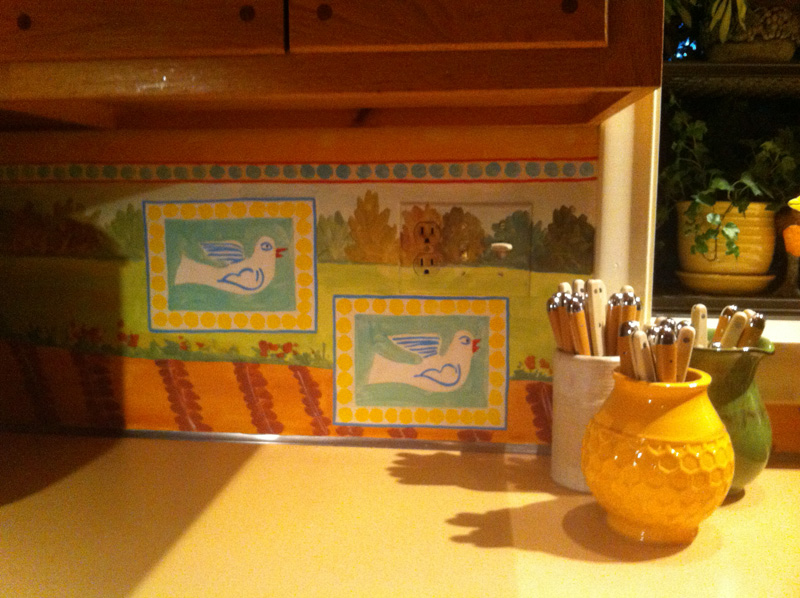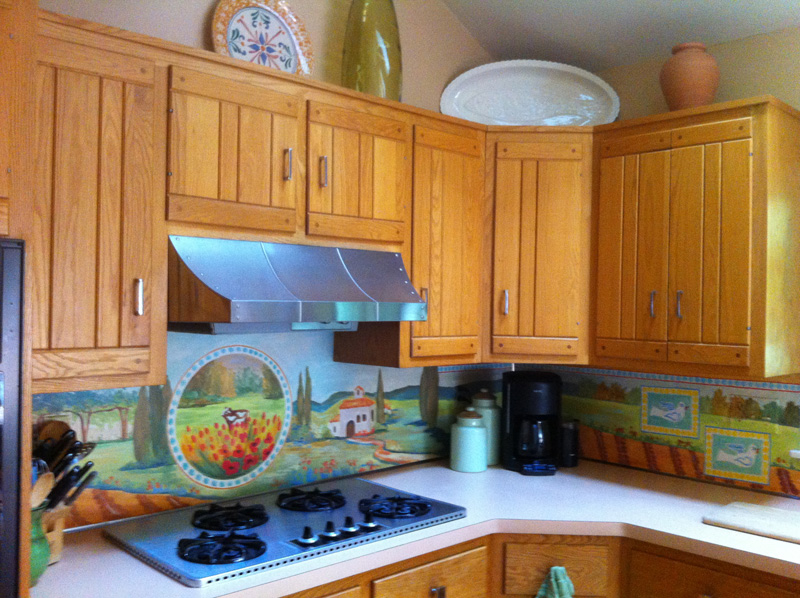 There was an awkward part of the counter space. Wires and such for the phone and computer gathered rather unceremoniously. This problem area disappeared behind a piece of ¼ " plywood that was set in place with Velcro, hiding all the wires and cords behind it, but keeping them accessible.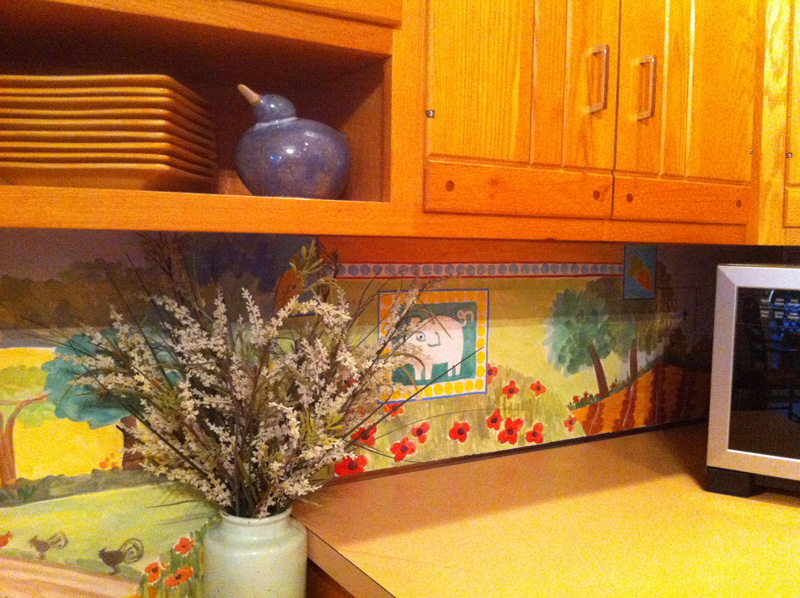 I did have an assistant on this project, Maggie and Dale's two year old grandson, Brennen.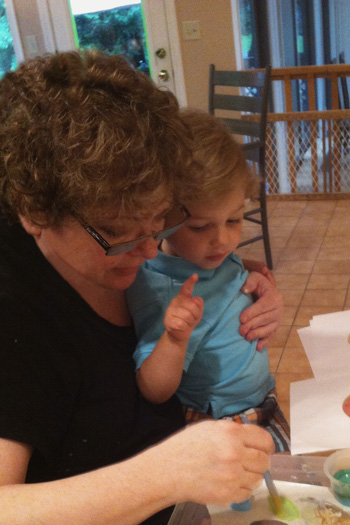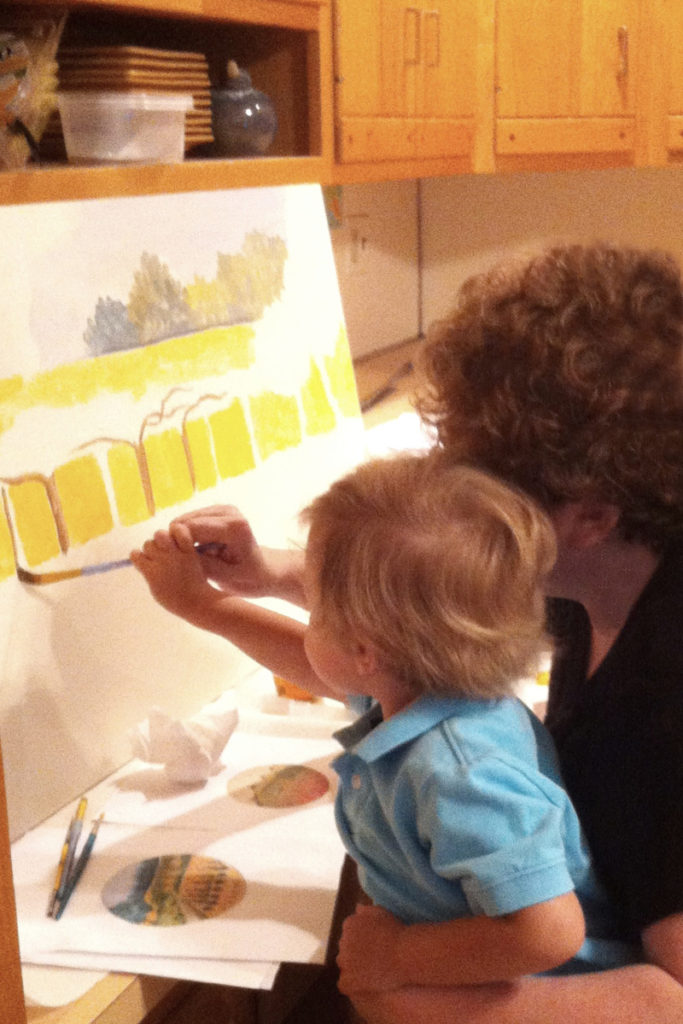 I had great fun with this project. Maggie kept telling me she knew I could make this work, and I believe I did. It also gave me another perspective. I realize that you may have an idea you can't put into words. You are not sure can explain the concept. And for sure, standing in your way, is the question of how much this could cost.
You will never know unless you ask me. There is a good chance it is more affordable than you are considering. And it may end up being just the perfect thing you didn't know you've been wanting.
Ask Maggie…she smiles every time she walks into her kitchen.
Ask me…I'd love to be the reason you smile.