There are times as I think about the subject for my next newsletter, that I remember, I've been doing them every month for thirteen years. Blatantly directing you here, almost all of them are on my website, under the tab "Projects".
What's not so apparent is my connection with Texas. The late nineties saw my goodbye to my career as Sharon the Sign painter. It was not quick, or painless. One doesn't sell a sign painting business. It is a matter of walking away, or moving on. For me, it was to the world of decorative painting, mostly murals in my case, but also some really satisfying work with plaster and glaze. I spent a three year period in both worlds until the Studios' demand for murals was in position to shut down the sign painting. In weeks that I typically worked at least 60 hours making that change, I also needed to go back and take classes to fine tune my skills. Trompe l'oeil classes for starters in New York with the legendary Pierre Finkelstein, and then on to San Antonio at the atelier of the esteemed Nicola Vigini.
My quiet little plans were pretty much dashed to the gutter when I met Janie Ellis, founder of Anything Put Plain Decorative Painting. I'm never sure of the best adjective to describe this powerhouse of force whom I am proud to call friend, but the lexicon needs a word for someone who doesn't take no for an answer. Janie convinced me I had all the makings to be a teacher at the new school she was opening. Terrified as I was to take yet another leap of faith, I found teaching workshops in painting clouds, mural painting , trompe l'oeil and perspective to be this missing part of the puzzle.

Teaching made ME a better artist. It made me need to learn and be able to explain the why I did something, instead of just following intuition. For several years, I taught for Janie, and then the road widened. I met students who taught me their artisan finishing techniques. I met students who would go on to become dear friends, for whom I went on to work for. And seeing how much I just loved spending time in the greater Houston area, Janie would hire me for her own projects. So here's a look at some of this work. I'll start with work I was contracted for by Janie. This is a custom garage for a magnificent Aston Martin. Janie's team painted the racing stripes. I hand painted the logos of the Aston Martin. (Those sign painting skills got called in!)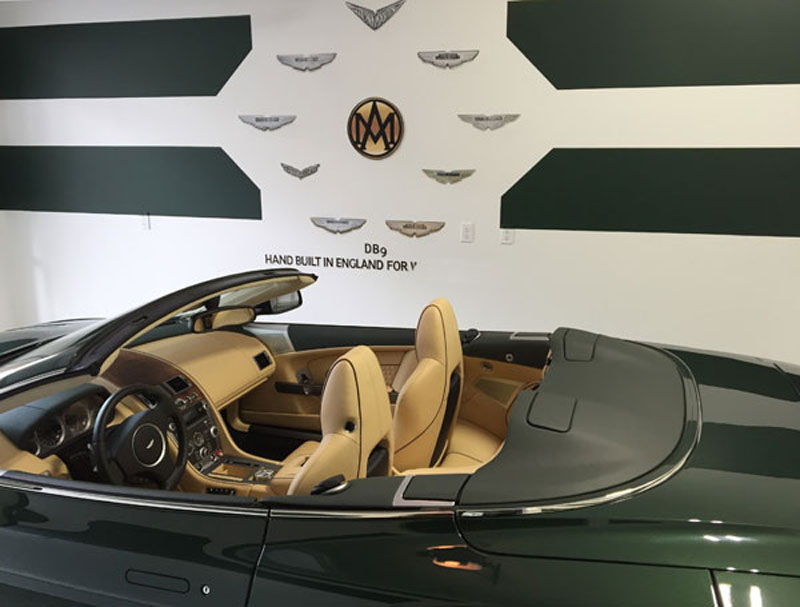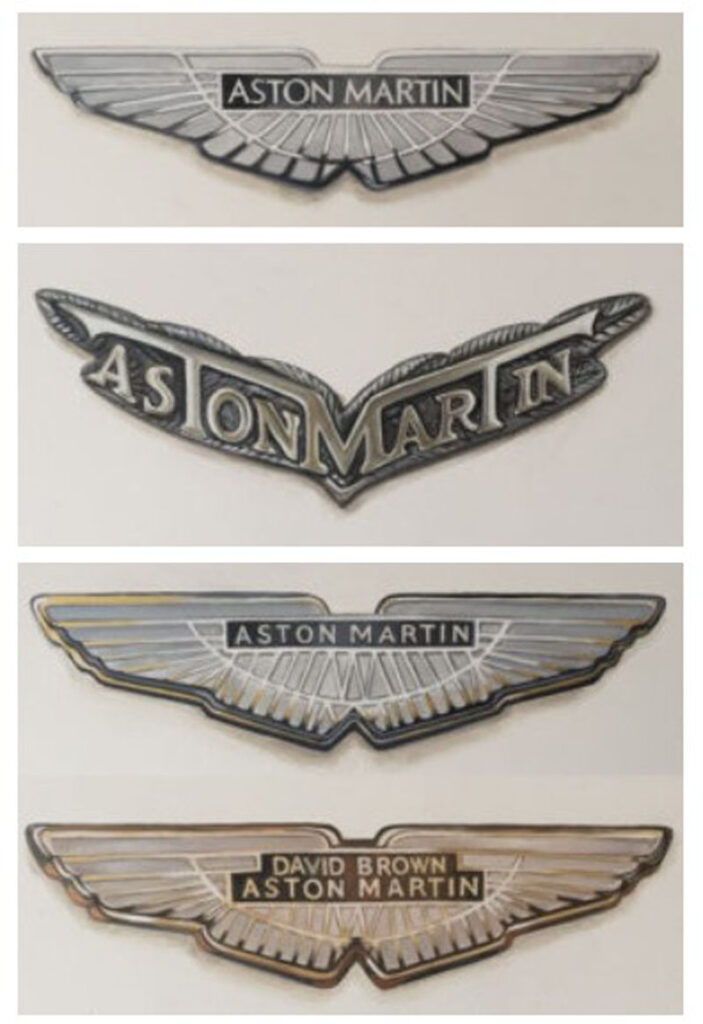 Next is the ornament I painted on this dome. Janie's crew had applied a beautiful shabin silver leaf finish which was then glazed for depth. Shabin translates as "broken leaf". In this method, the leaf is not laid down in squares, but in random pieces.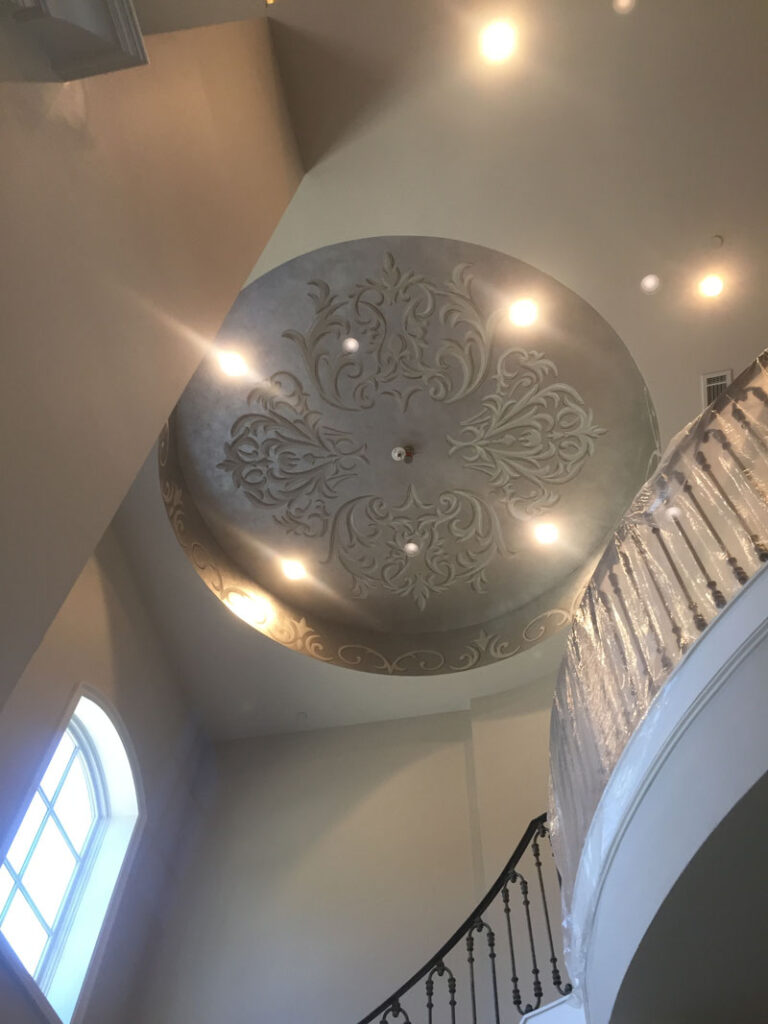 Here is the foyer for a place of worship. Again, sign painting skills came into play with transferring patterns and cutting down on site work time.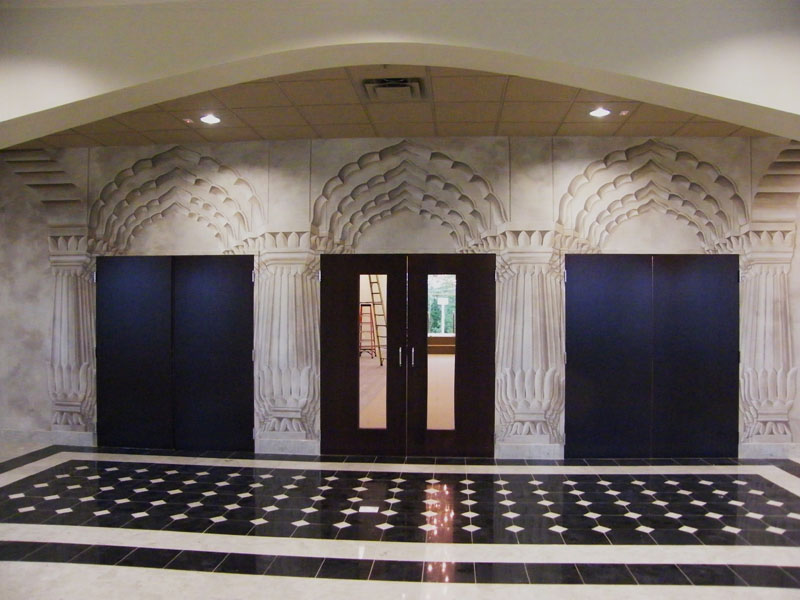 In nearby Conroe, Texas, I completed a gym mural that was painted above the mirrors, and in the same residence, an opportunity to paint some ornament that was first base coated in champagne metallic.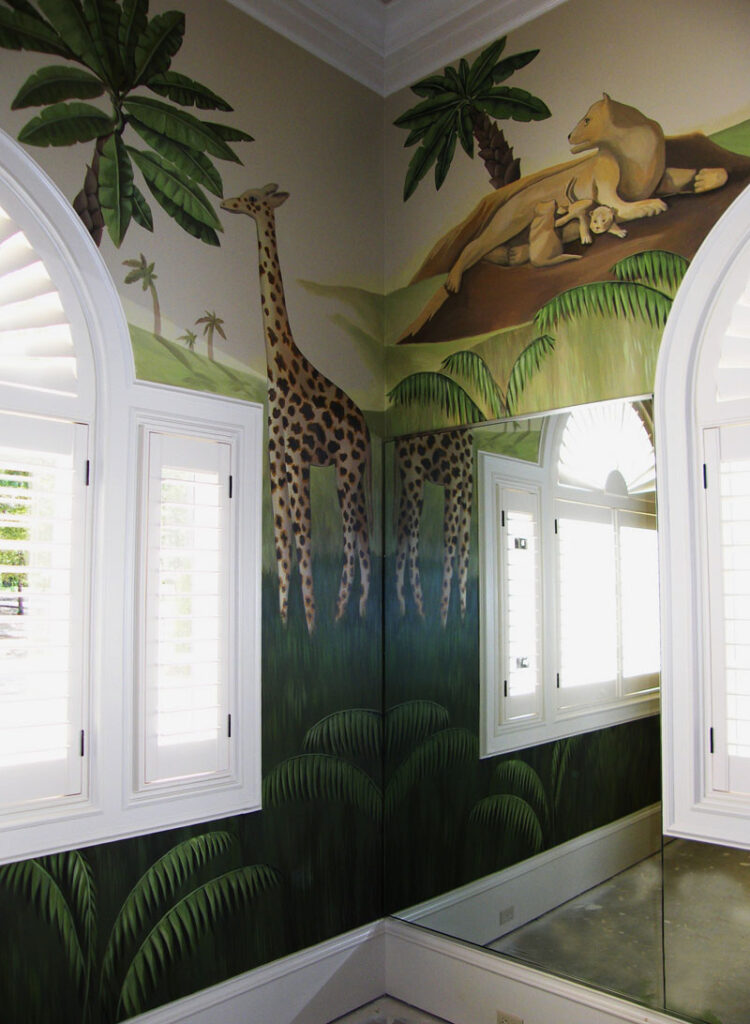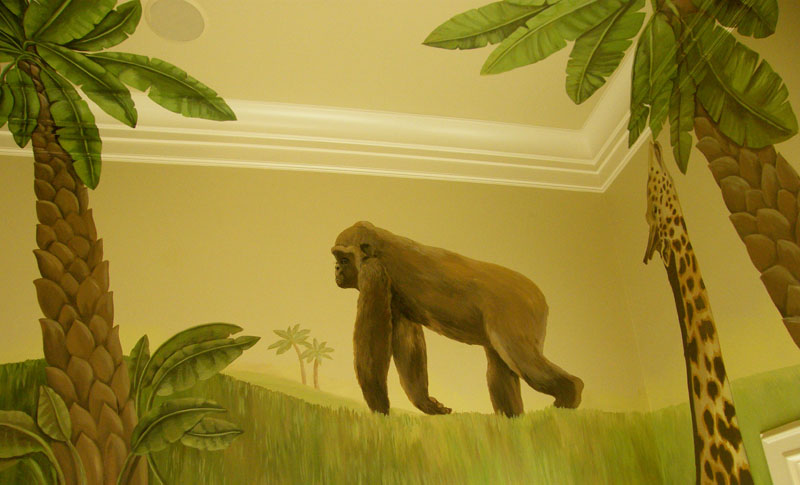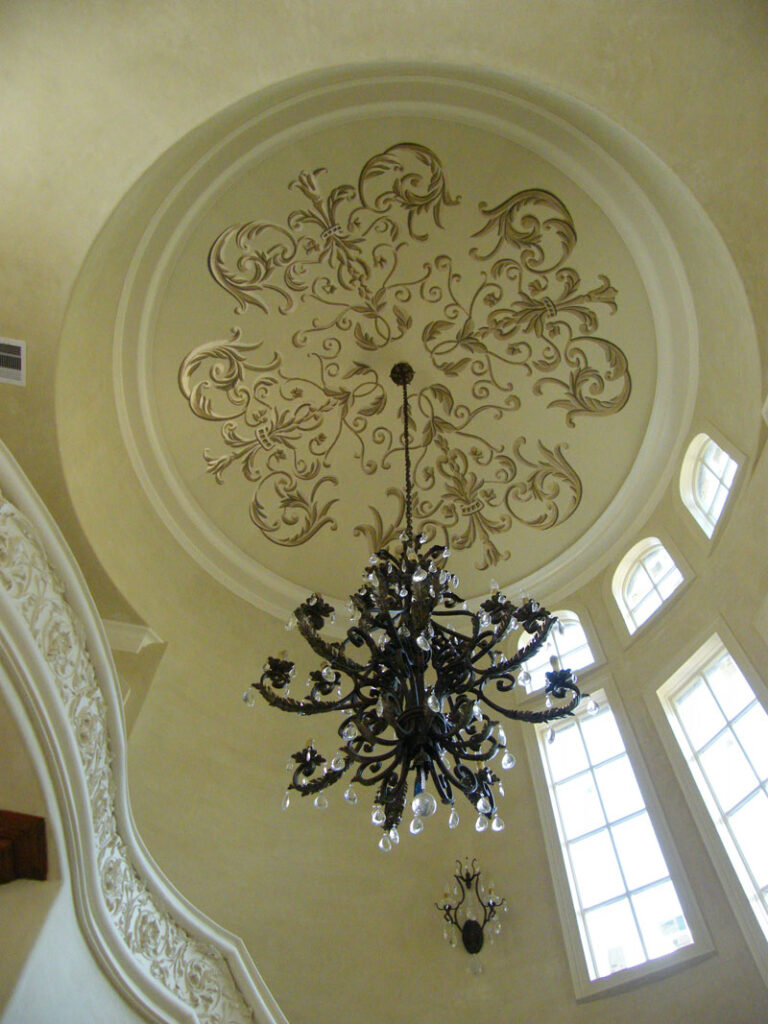 This next piece was done on the fly, so to speak, added while I was working on a ceiling, so all research done on the phone, no materials to make patterns. In a small hallway, the cartography illustrates the favorite parts of a family vacation to Phuket, Thailand.
I also had the joy to be referred by the owners of A Fabulous Finish, Ashlie Bickford and Kindra Benge, who I met while teaching. Through them, I had the opportunity to paint this iconic view of Marilyn Monroe on a background finished by Ashlie and Kindra. Its in the hallway opening into the media room. At the entrance, I painted the flanking Oscars that are executed on a flat surface of the doorway. Working solo, I rarely get to be part of the crew. Here's a of a finish all three of us had great fun completing on columns in the home's foyer. In case you're wondering, those Swarovski crystal are applied one at a time.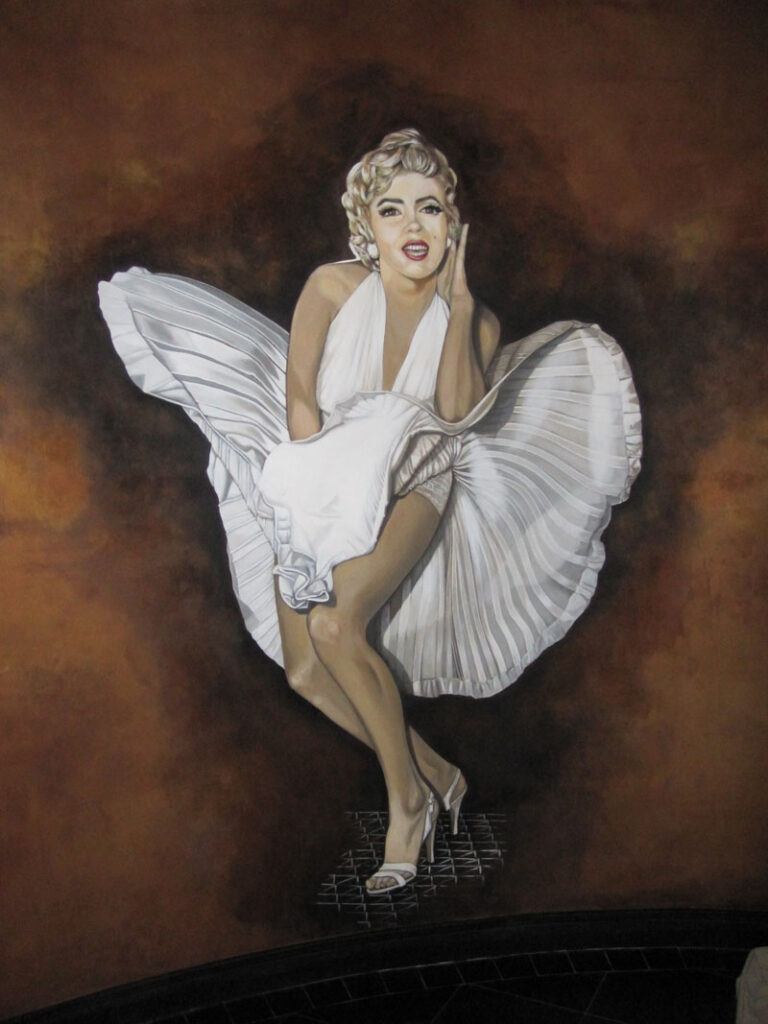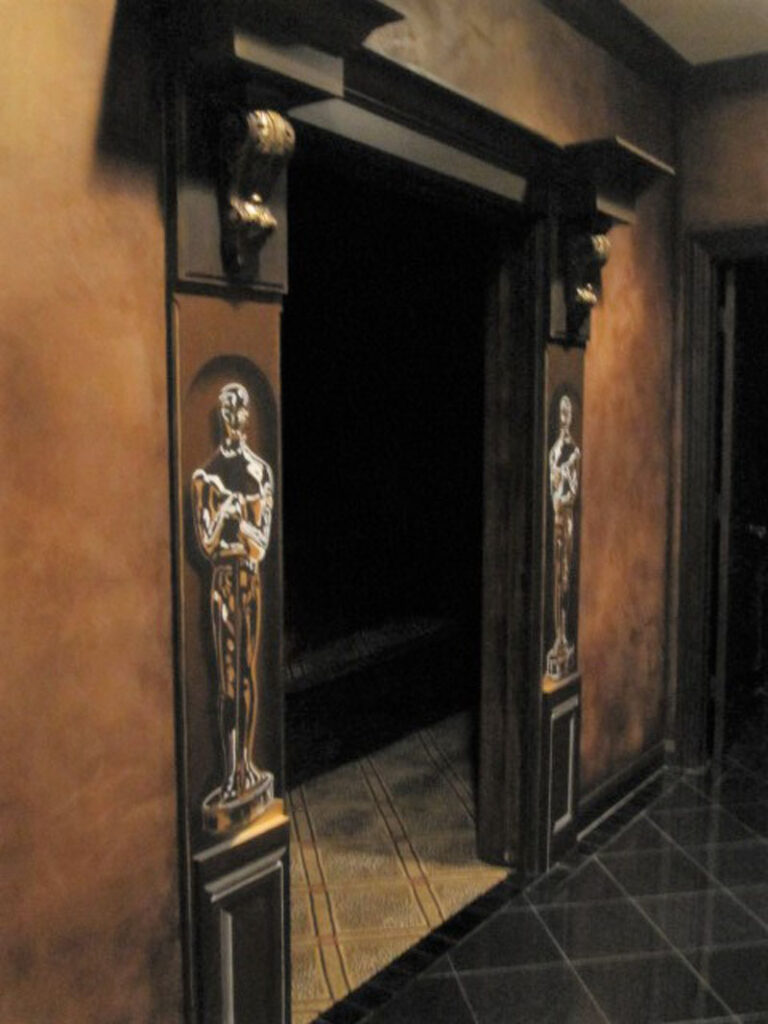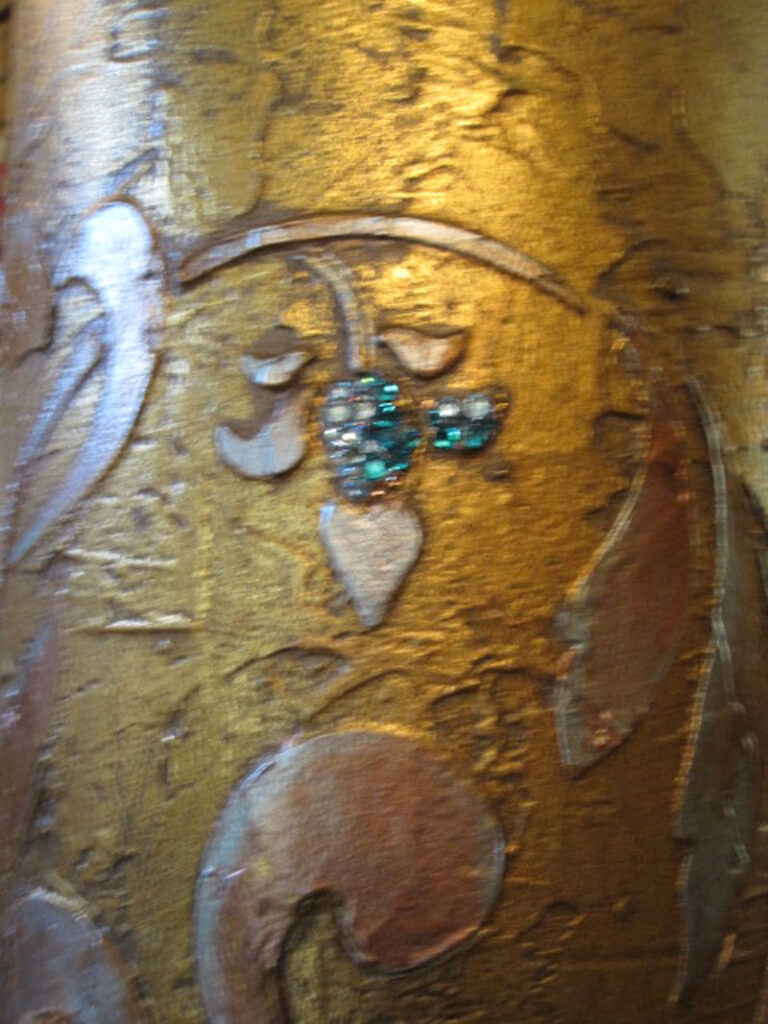 A picture of the owner's dog found itself painted on a canvas, leaving another little part of me in Texas. Here's the original photo, and my canvas, 24" x 36".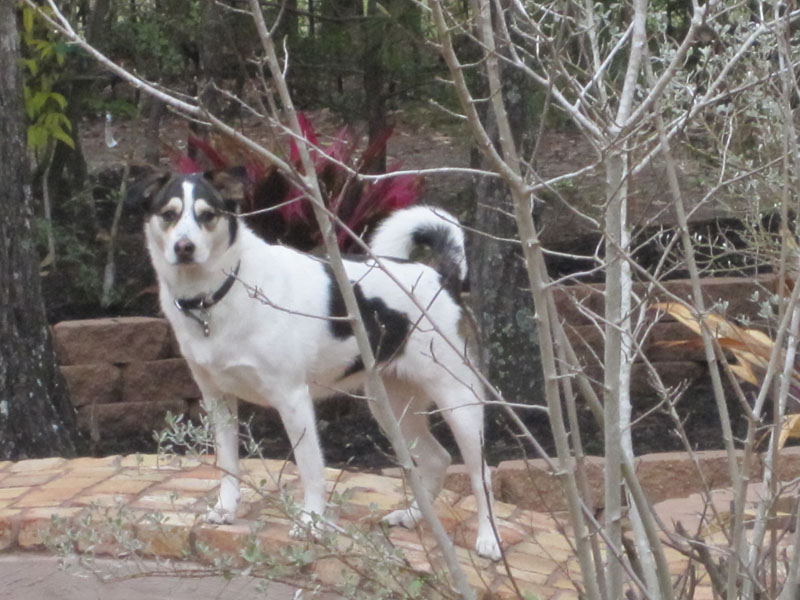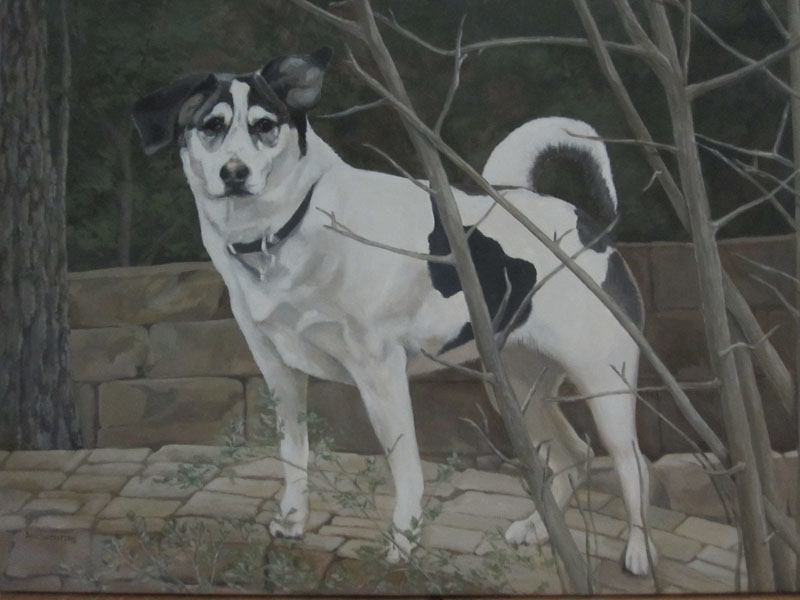 This last group of pictures is work I have had the privilege of doing for someone who I met as student and has become a dear friend. Reviewing all this work reminds me how much I miss sitting on her porch first thing in the morning with a cup of coffee and watching the deer come to the feeder. (Don't shudder, my New England friends. Yep, they feed deer there in East Texas.)
First is a mural of an old cotton gin, close by their home in Grapeland, Texas. A few years later, the three generations of beloved labs were added. Note the iron scrollwork. It first appears around the Old Cotton Gin. It was a great device to frame the dogs, and I incorporated it once more in this tub surround in the master bath. The home is called Whispering Pines, and they are echoed in the last picture in a soft sepia rendering in the family room.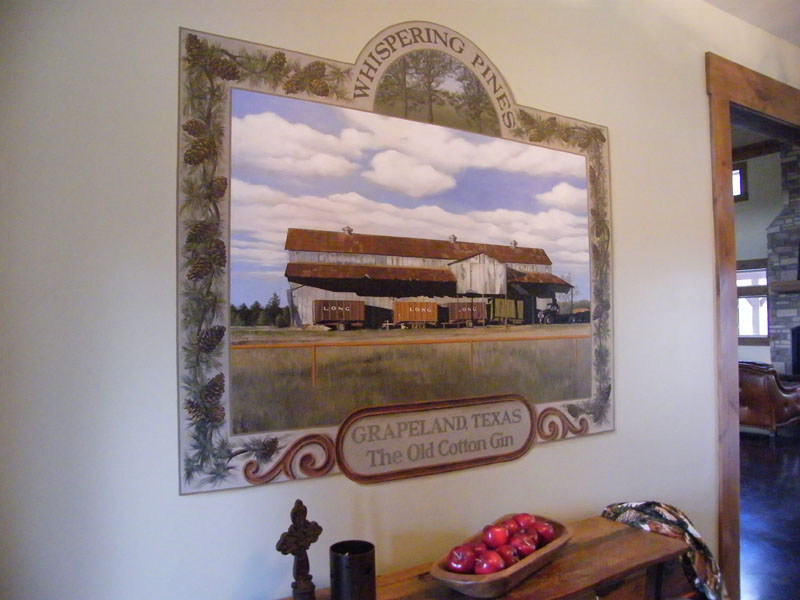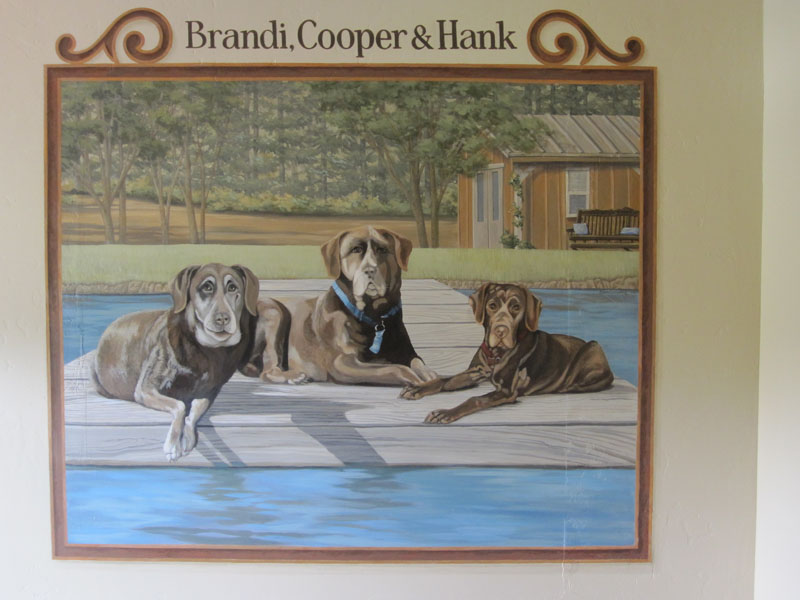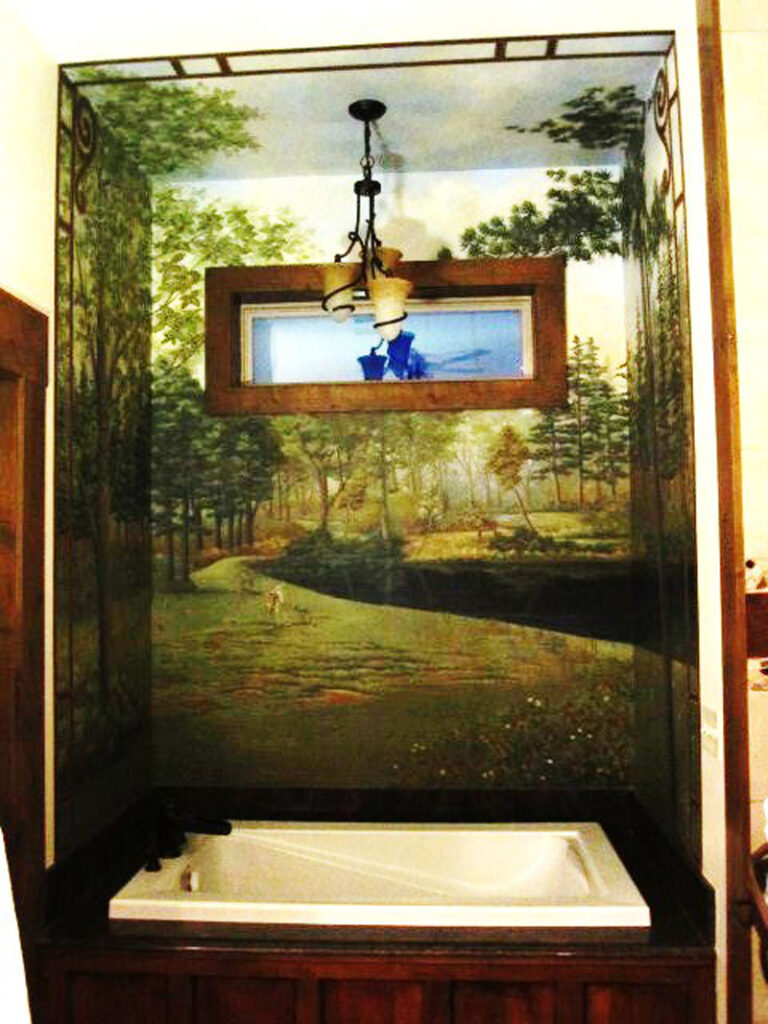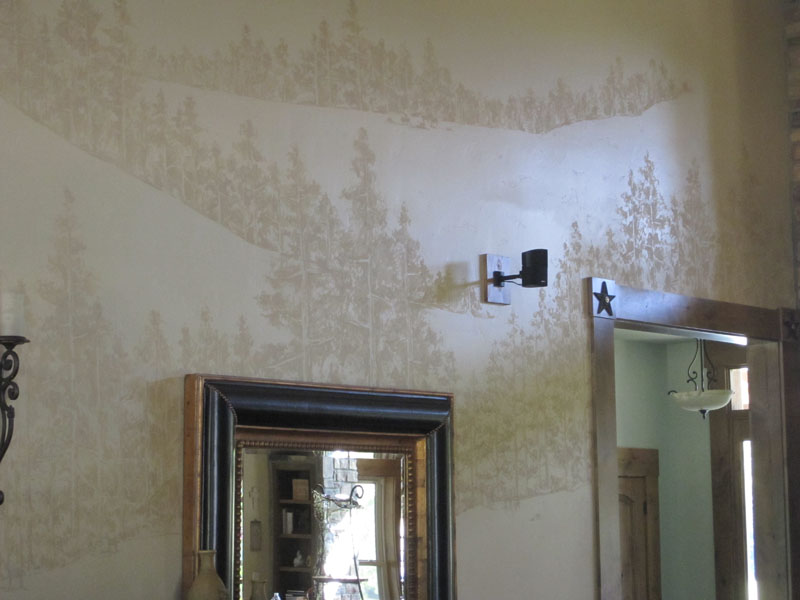 Lastly, at a property back in Houston, this driveway came alive with a fence and flowering garden. I'm thrilled to know it has become a go to spot in the neighborhood that families return to year after year to take that annual shot showing how tall their babies are growing.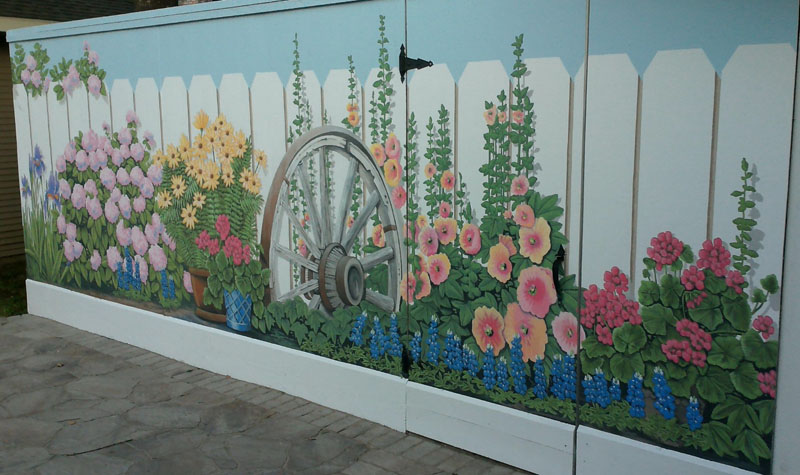 I've missed seeing the blue bonnets bloom in the spring. I miss being able to see the Milky Way without any smog, lying on the dock next to one of the ponds, glorious as I've never seen it here in Connecticut. Covid has curtailed my travel plans a bit but I'm hopeful I'll hear Houston calling soon.
 Until then…