I recently finished some detailed, painted ornament on a project. It may be my favorite thing to paint.
I love the planning stages, sketching out the designs, playing with the colors. I appreciate the mathematical precision necessary to get the repeats correct, the arcs just curved so. My book shelves are brimming with source materials; Auguste Racinet's polychrome series mingles with the lush pages of William Morris. There are torn out sections from discontinued wallpapers mixed with a seemingly endless collection of Dover catalogs from every historical period.
Though the scroll patterns are certainly traditional, the choice of a mica-infused plaster as a backgrounds brings a contemporary edge to my this foyer.
Here is a classical scroll, painted on a champagne gold base. The ornament has been painted on a layered, mica plaster.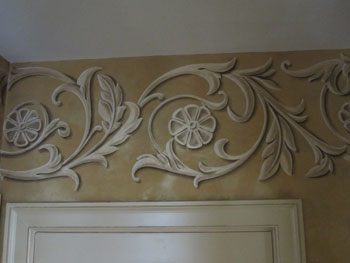 Graceful tracery adorns the front door here.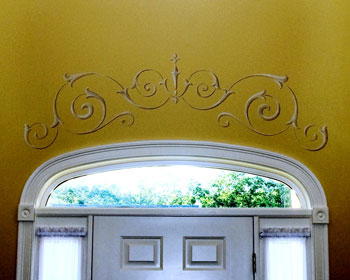 Italian Renaissance Grottesca fills the loggia entrance to the living room in this living room.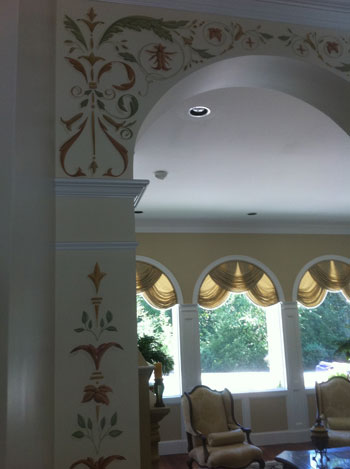 Grottesca is an ornamental art design combining scrollwork and foliage with humans and animals.
A scene reminiscent of an 18th century French tapestry is framed with a simple trompe l'oeil (French, meaning "to fool the eye") border.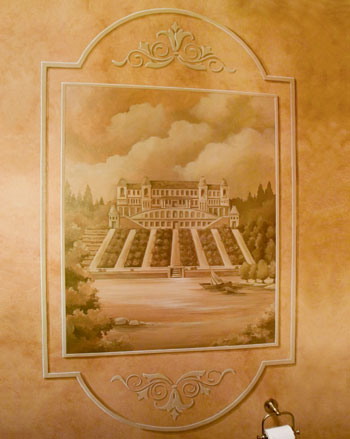 The rich chocolate brown walls of this master bath are enhanced by grisaille scrollwork.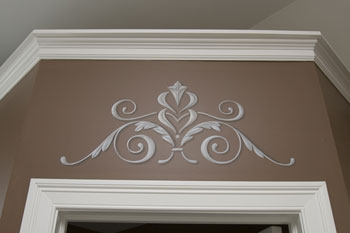 One of my favorites is a triptych design for this home's music room.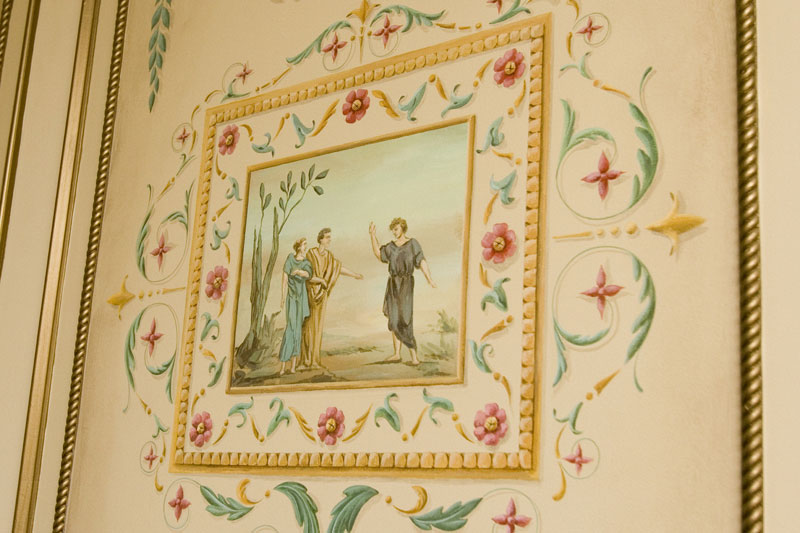 If I haven't told you often enough, I love your feedback. Which was your favorite?