Yep! It's springtime and everything is starting to bloom. Always a perfect time for a floral mural and even better when the client is requesting big, oversized blossoms. My personal favorite. To easily show the scale, I drew the proposed sketch on the blueprints. Approved!
The only surprise came on the first day of work. I sometimes layout a mural directly on the wall, but because this was a freshly painted wall, I decided to enlarge the flowers on paper and pounce them. More time in prep work but makes job site time much quicker. Just tape them up and pounce charcoal through the patterns and I'm ready to go.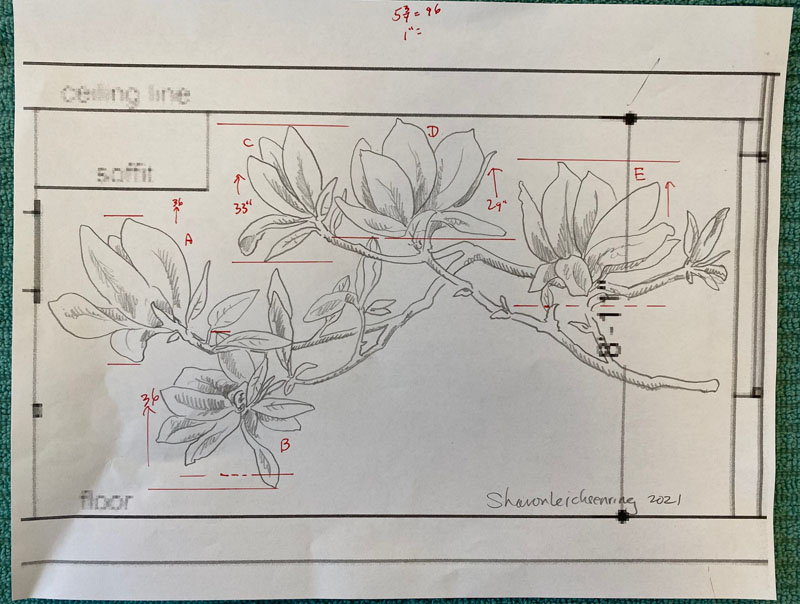 Right. Except, when I got to my space, I found that a huge air conditioning unit had been installed on my wall. What to do, what to do??
Rip the patterns apart and reconfigure. Drawn in new buds and branches and I was ready to go. There was also to be a connecting blossom on the adjacent wall, but given that it was going to be always open, I moved that blossom across to the other side of the doorway.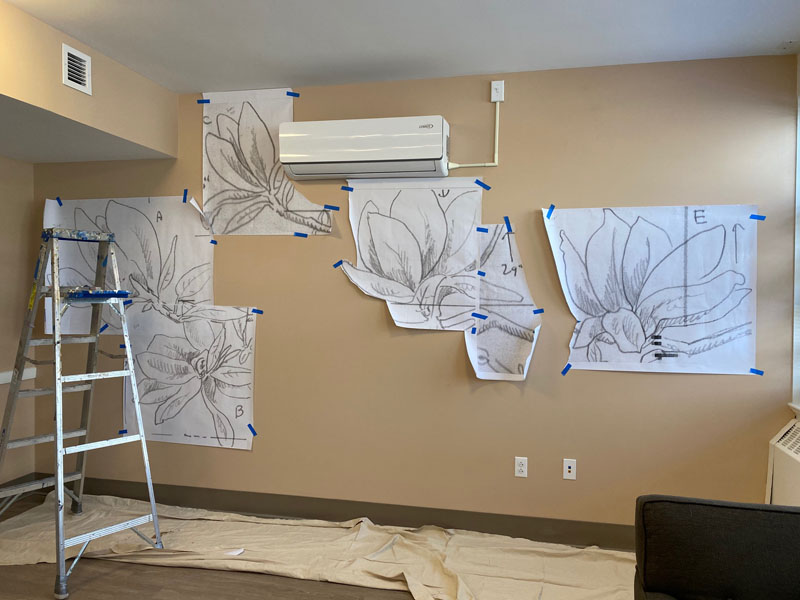 Now, time to paint.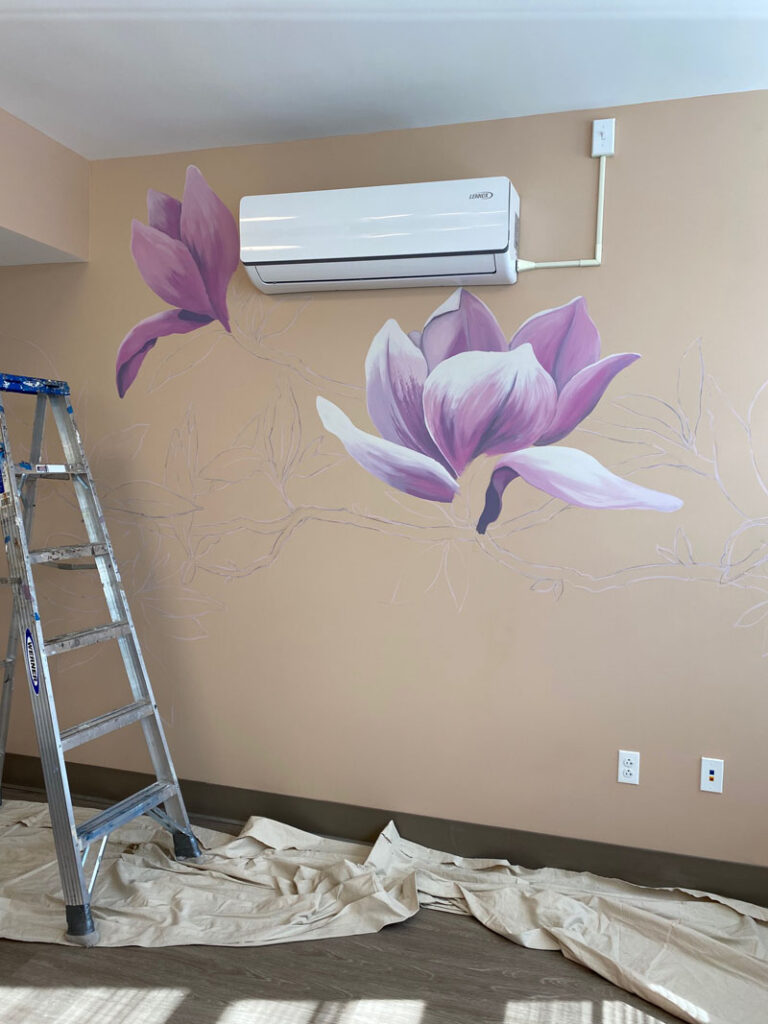 Easy to pick my colors. There's a magnolia right outside the front door to the building where I'm working.
I worked in the branches of the side wall blossom amongst the interruptions I found.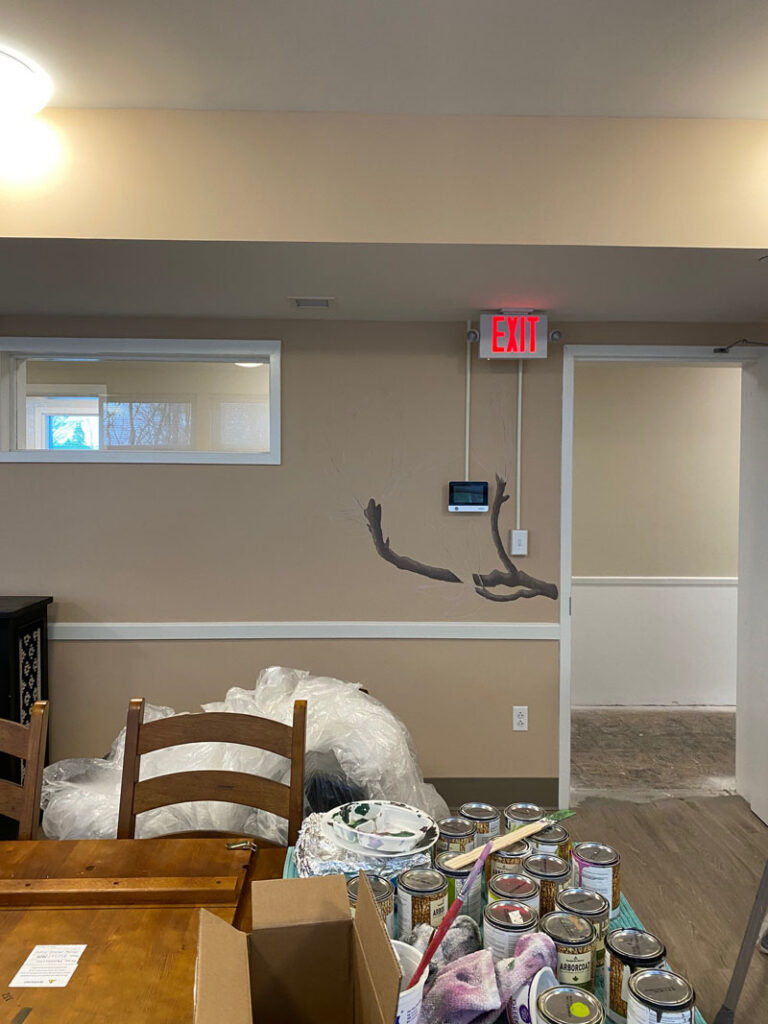 And Here it is – blossom complete.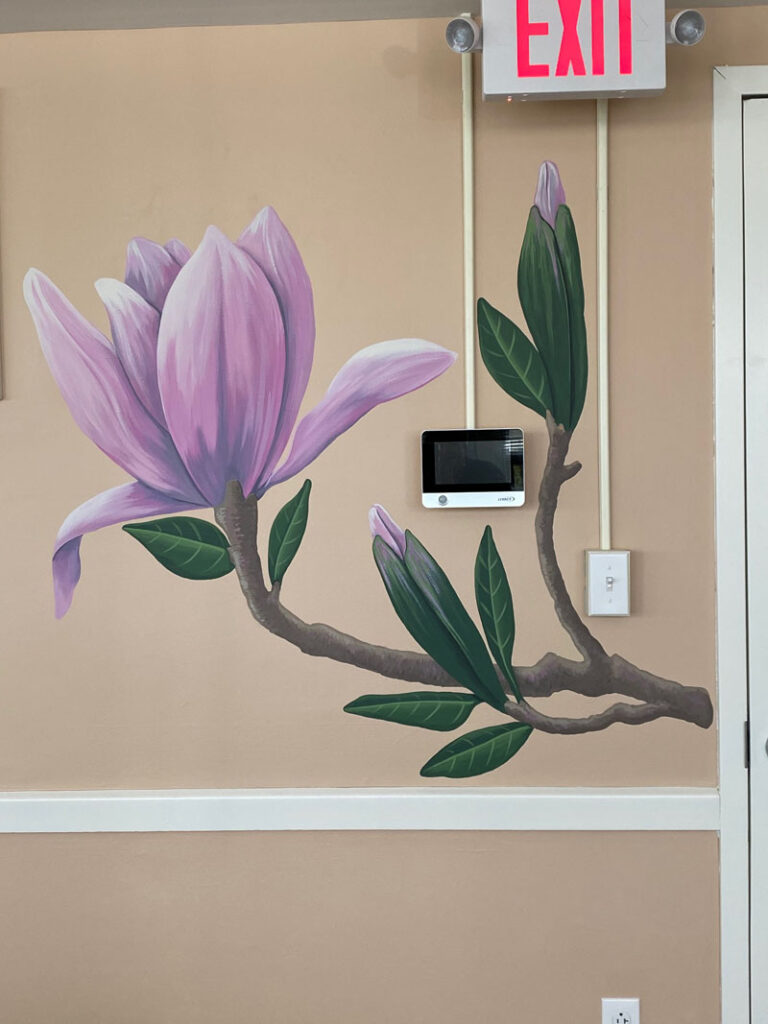 And time to work on the main wall, which is about 18' wide. Before you know it, I'm done.

Here's the completed mural, with two closeups.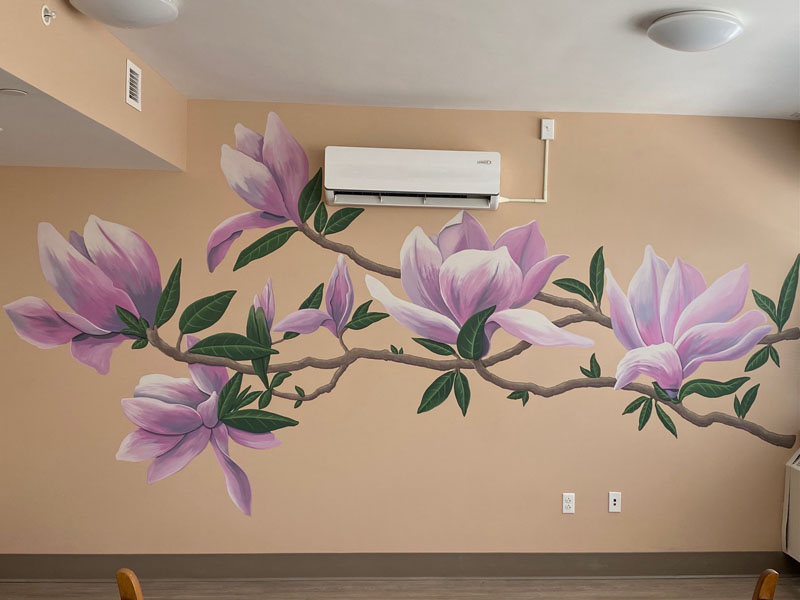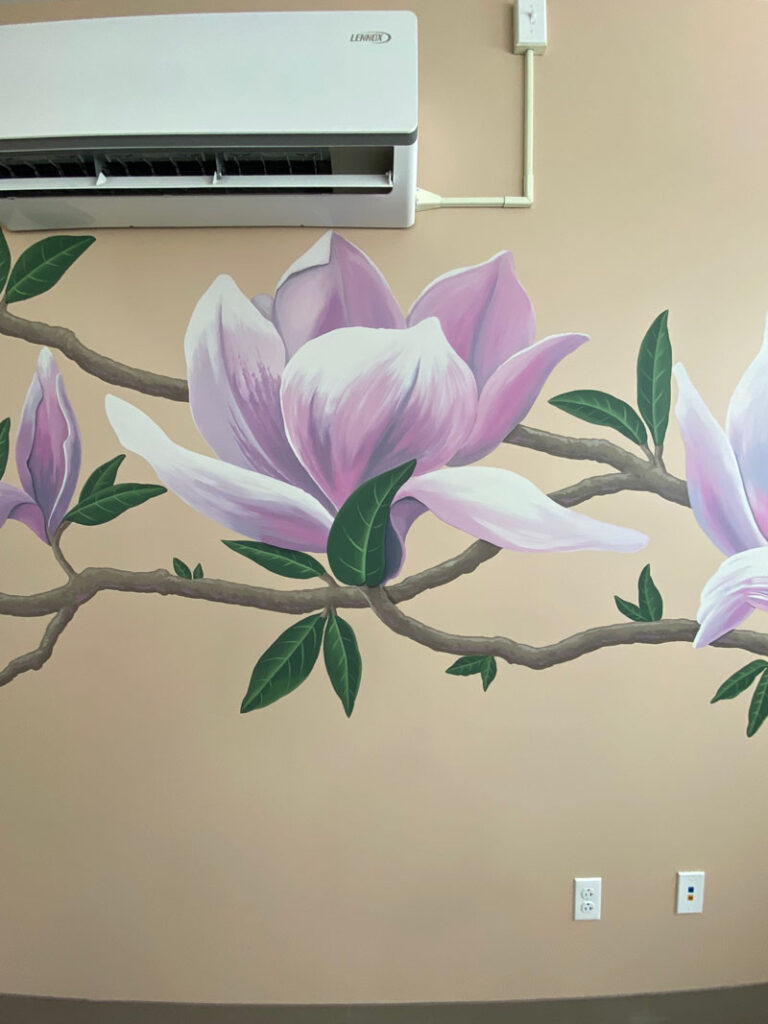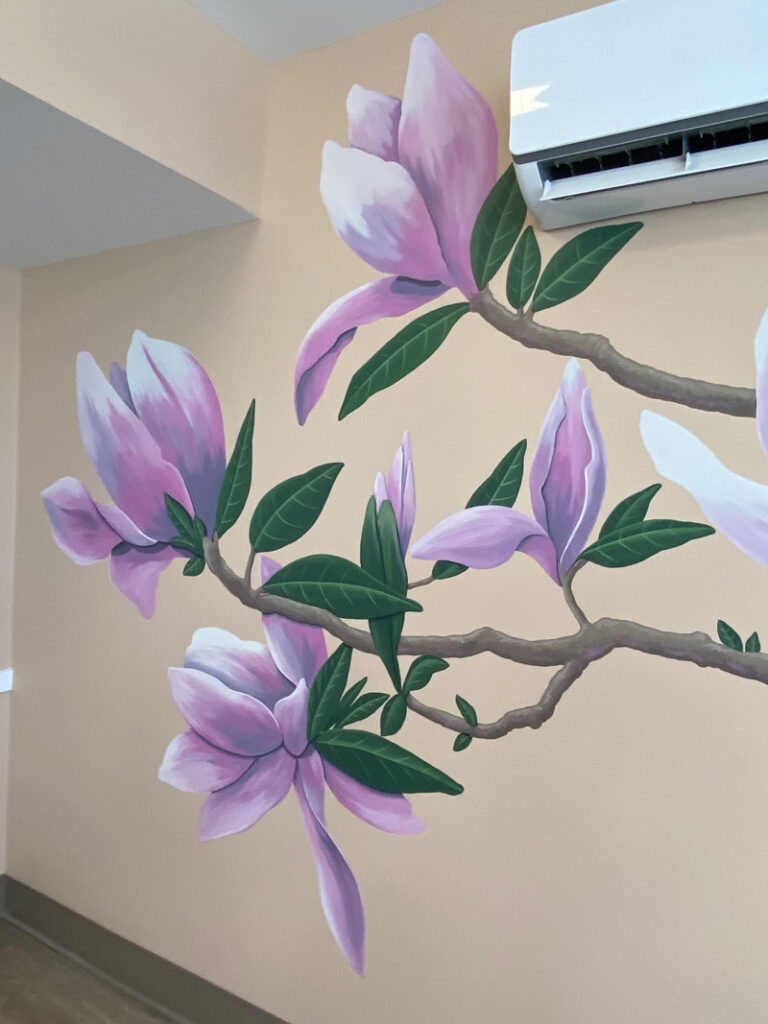 Flowers are symbols of so many things, of birth, rebirth and new beginnings. All words that to speak why the flowers are the perfect graphic choice for my client. They were painted in Malta House, in Norwalk CT."
Today, Malta House is the only home for pregnant women above the age of 18 in Fairfield County, and one of a limited number of programs for young homeless mothers and their babies". I'm quoting from their brochure. To learn more about the extraordinary work being done there, here's their website www.maltahouse.org.
It's a place of uplifting hope. I think my flowers are in a good home.