I promise myself over and over, not to get too attached to the things I paint. I'll confess, I know the work is in your house, but in my head, they're still my walls. That's exactly what happened after I finished the walls and ceiling in this guest bathroom that doubles as a powder room for company. I simply didn't want to leave. Humility aside, these walls rock!
Here's a before shot.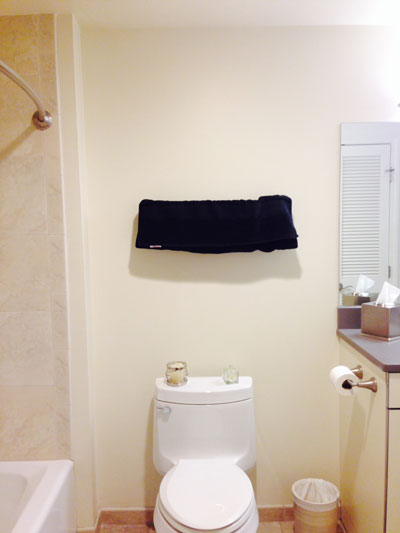 The owner shared he just kept the door shut. Agreed , it was boring. So, the walls got painted a great shade of grey (Ben Moore's Pewter). My photos don't do the colors justice. There's quite a bit of grey in the tile. The design would be done in monochromatic shades of the pewter.
Here is how it began…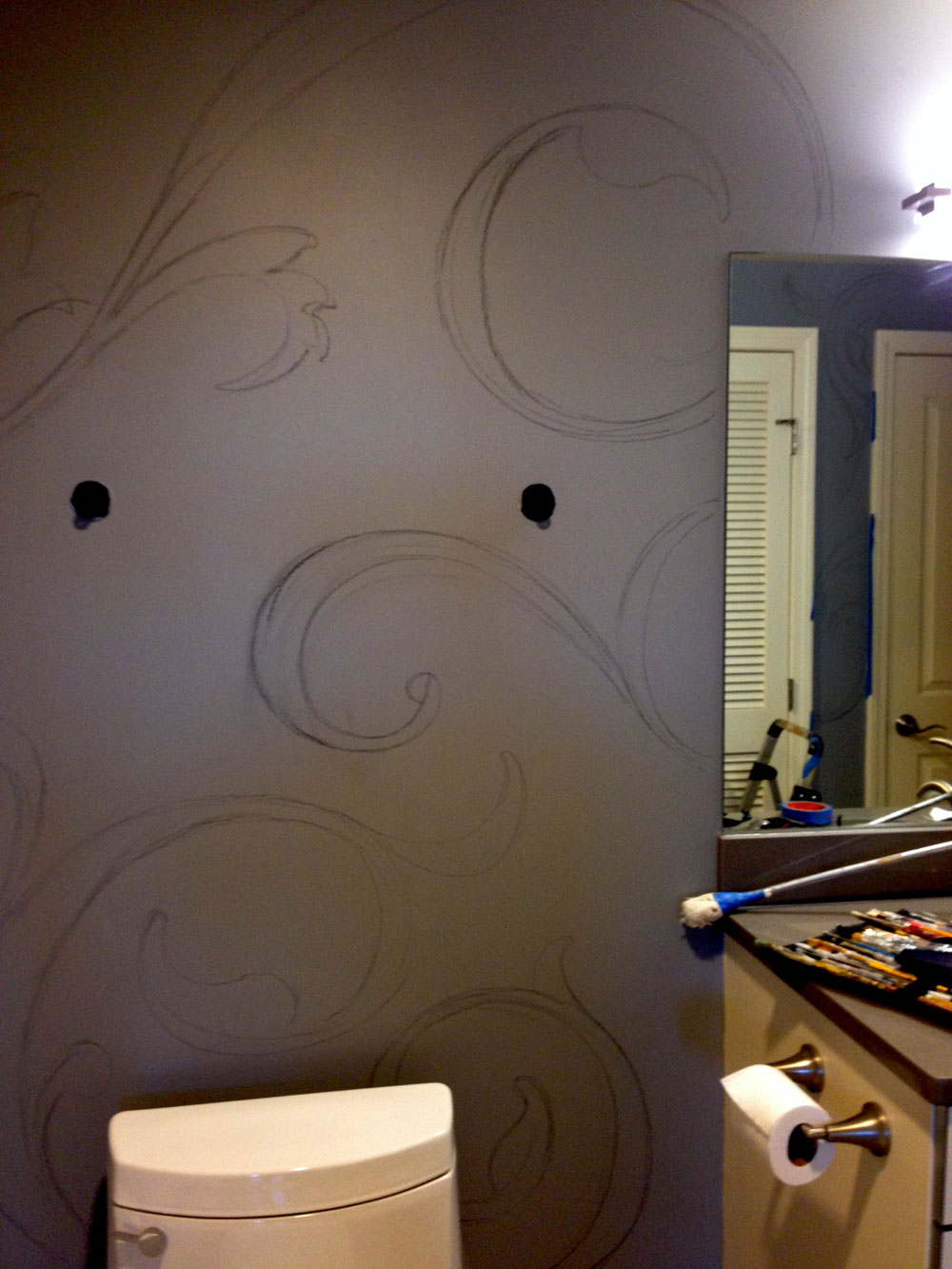 And, now the finished walls—a quick 2 days of work, with one additional day for the ceiling's matching medallion.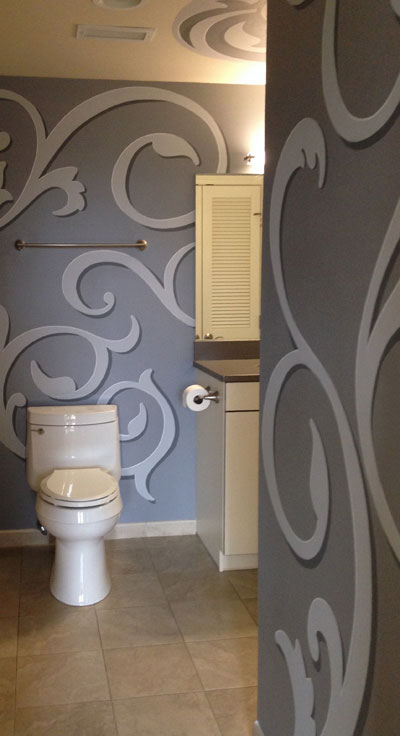 I loved the play the mirror gave the design.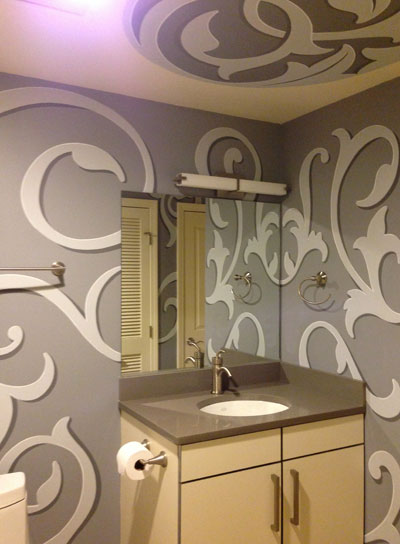 Here's another view showing the tub area.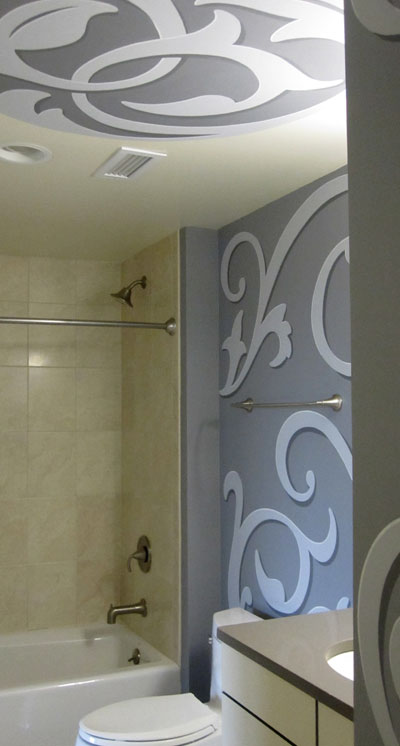 Here is a closeup of the wall connecting to the bedroom.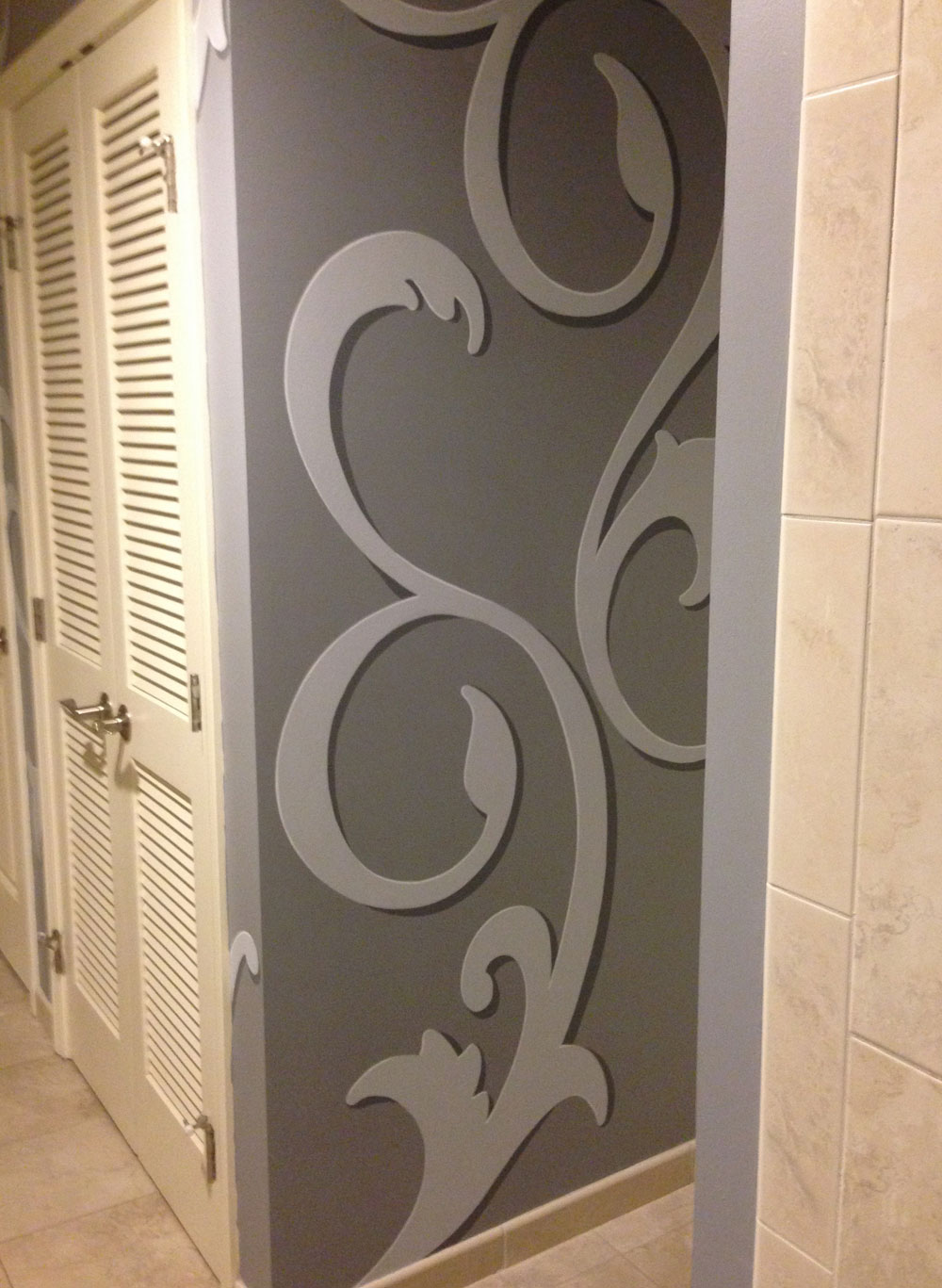 Contemporary scrolls, not too frilly. I want them in my house, somewhere. Soon.
I'd love to know what you think.