Music, I tell you! Music to my ears.
"I have a little project for you, and you don't need to come to Texas to do it. I think you can have fun with this one," says one of my favorite people in the world. We will call her Miss Jan, who started as a student when I was teaching mural workshops in Houston, became a client, and most rewardingly, has become a dear friend. And for the record, I have no problem going to Texas-or anywhere in the country for that matter -to paint, but Texas is an easy call. I'm happy to paint there anytime.
But I digress. The small project is a small guitar that Miss Jan would like painted. It will serve as the inspiration piece for the Gruene (pronounced Green) Room in her family's Airbnb in New Braunfels, Texas. I've had the pleasure of staying there, and spending time in the area, including the little town of Gruene, now a part of New Braunfels.

Here's a look of the River Road Retreat 
Jan was specific in wanting the Gruene Hall included. I visited there last fall and fell in love with its history. Built in 1878, it is Texas' oldest and most famous continually operating dance hall. The water tower is a notable landmark. We discussed the project a little further, and bluebonnets came up quickly. I knitted the images together with clouds and a mighty flag .
I forgot to take a picture when the guitar arrived. Jan had already removed the strings. Here it is with a coat of primer, creating my canvas.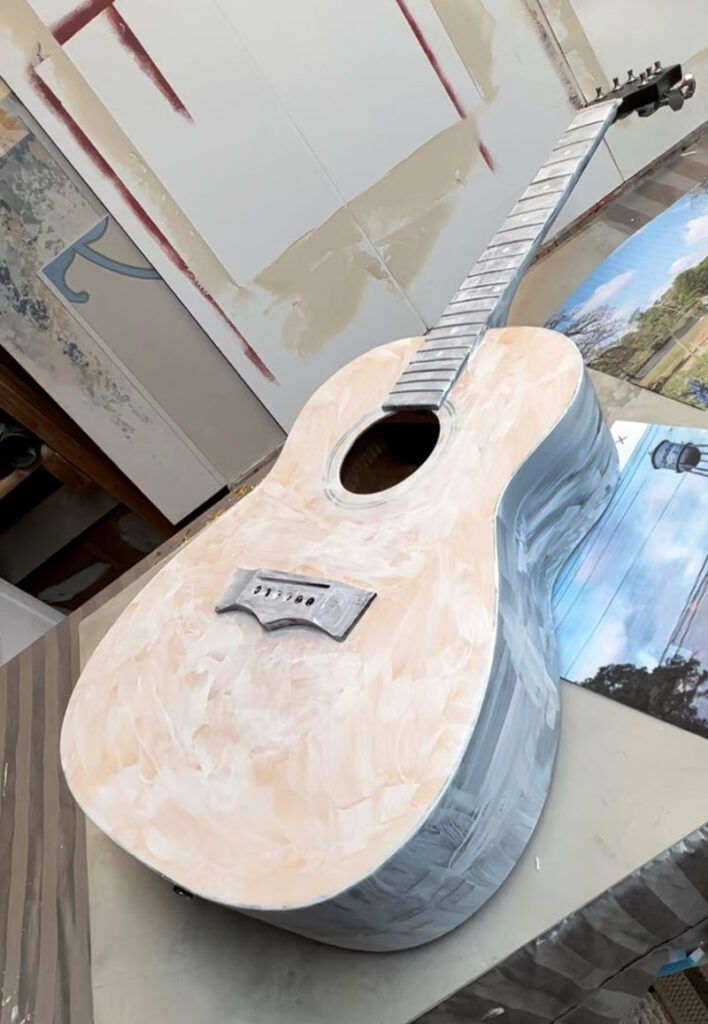 And without further ado…
The finished guitar and closeups of each area.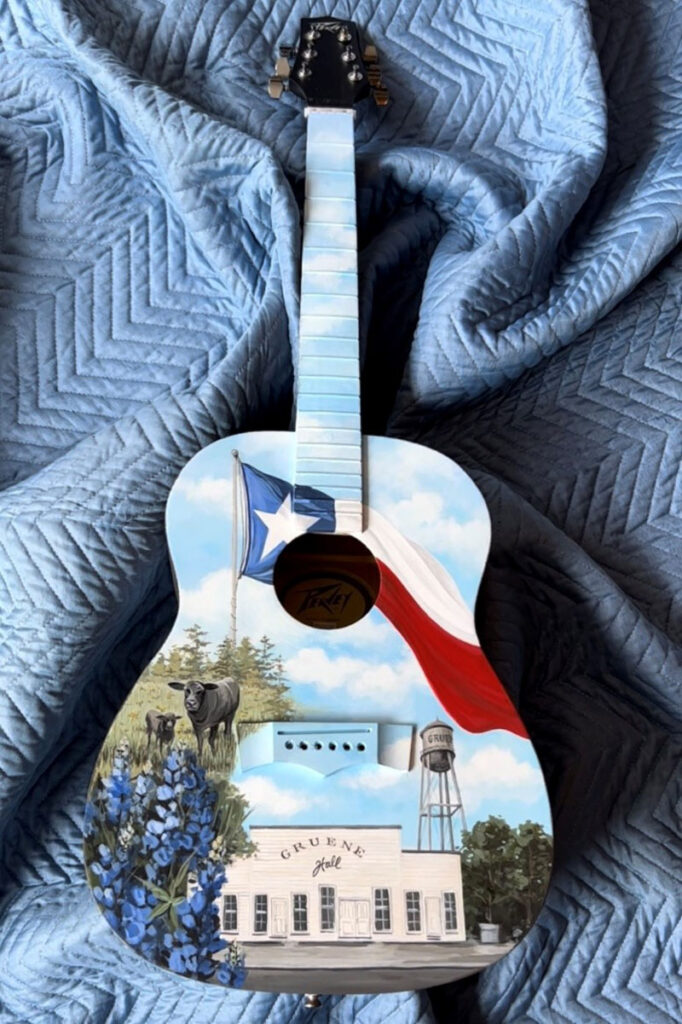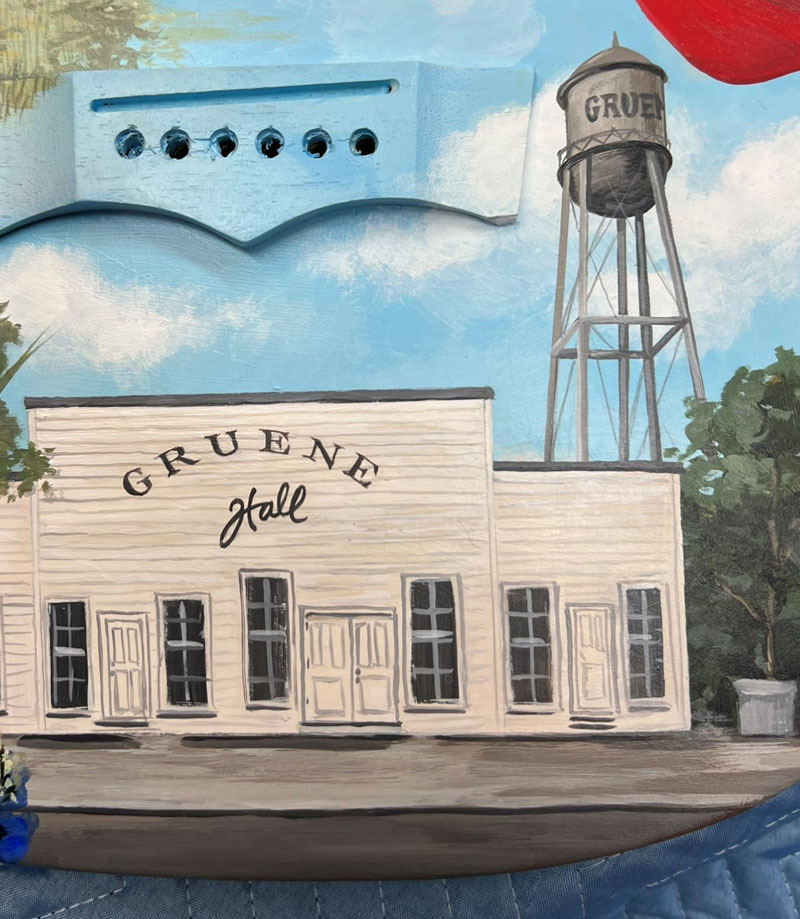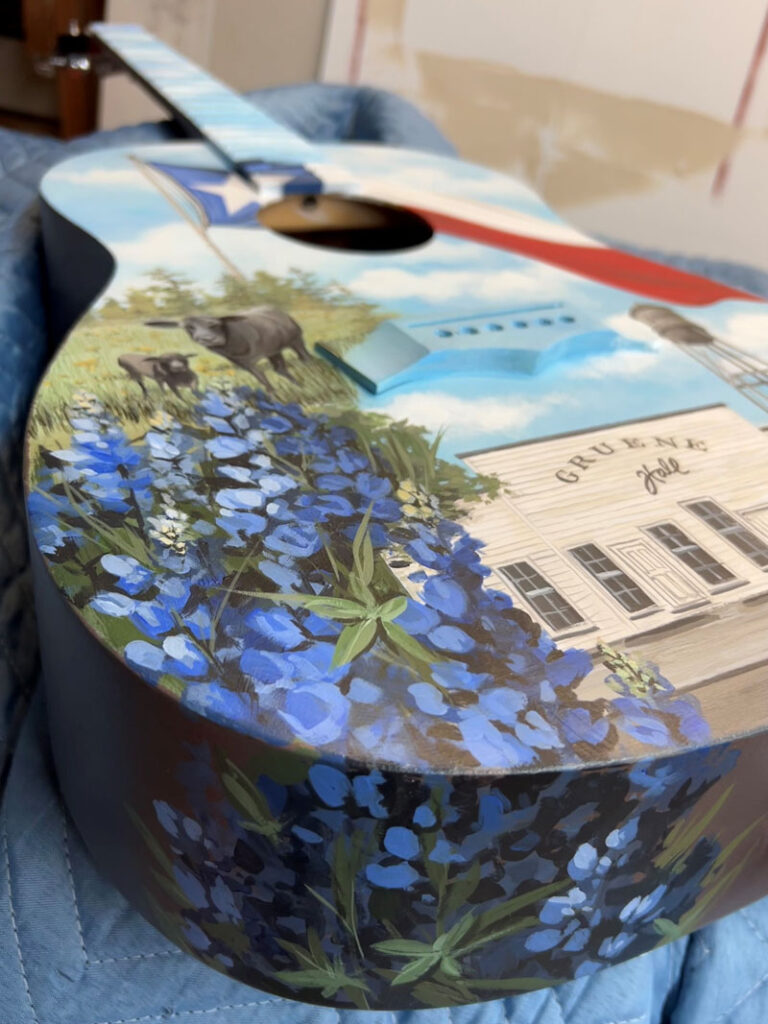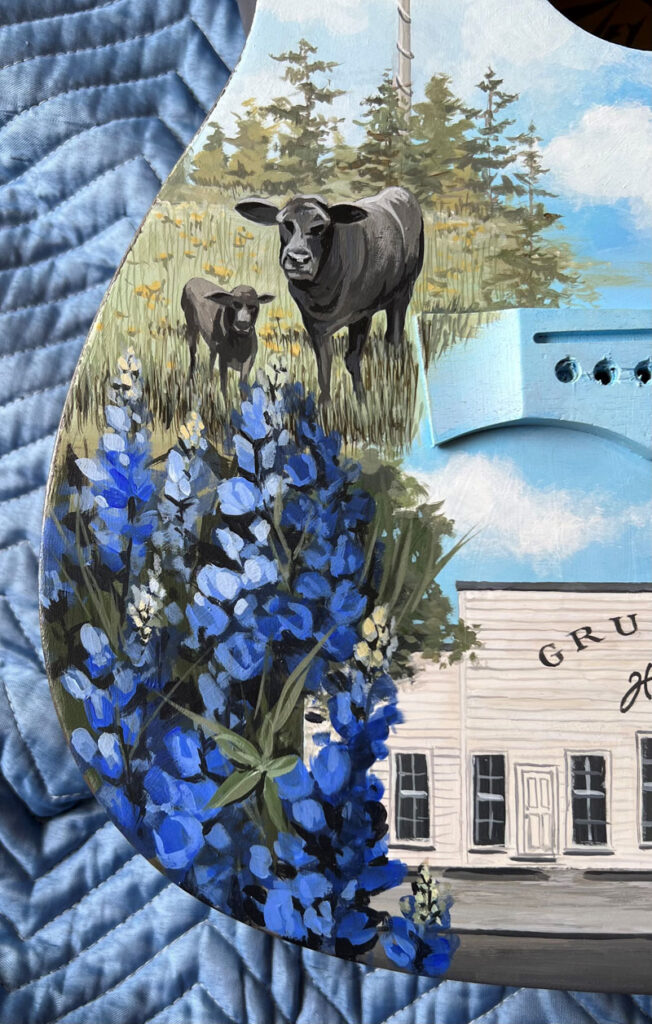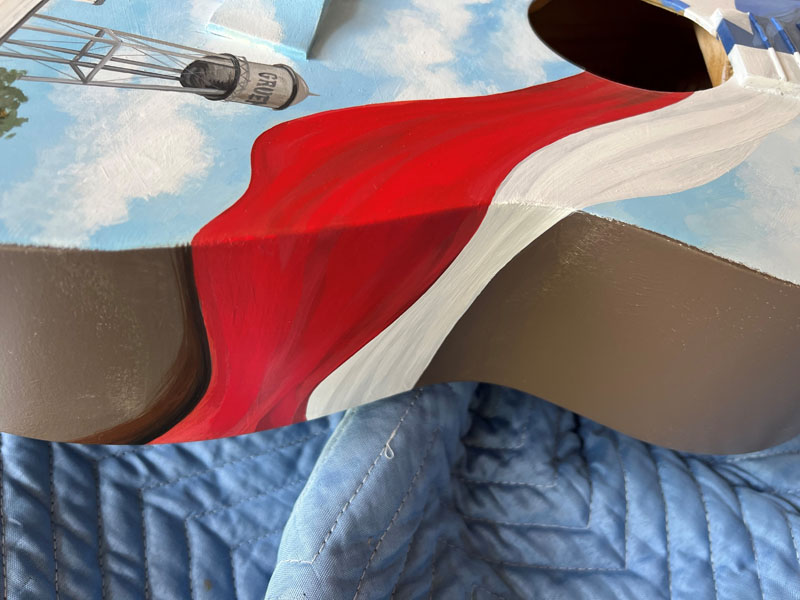 There's a pretty neat little video if you follow me on Instagram. You can find me at sharon_leichsenring.
By the way, this is not the first time Miss Jan has sent a guitar my way. Take a look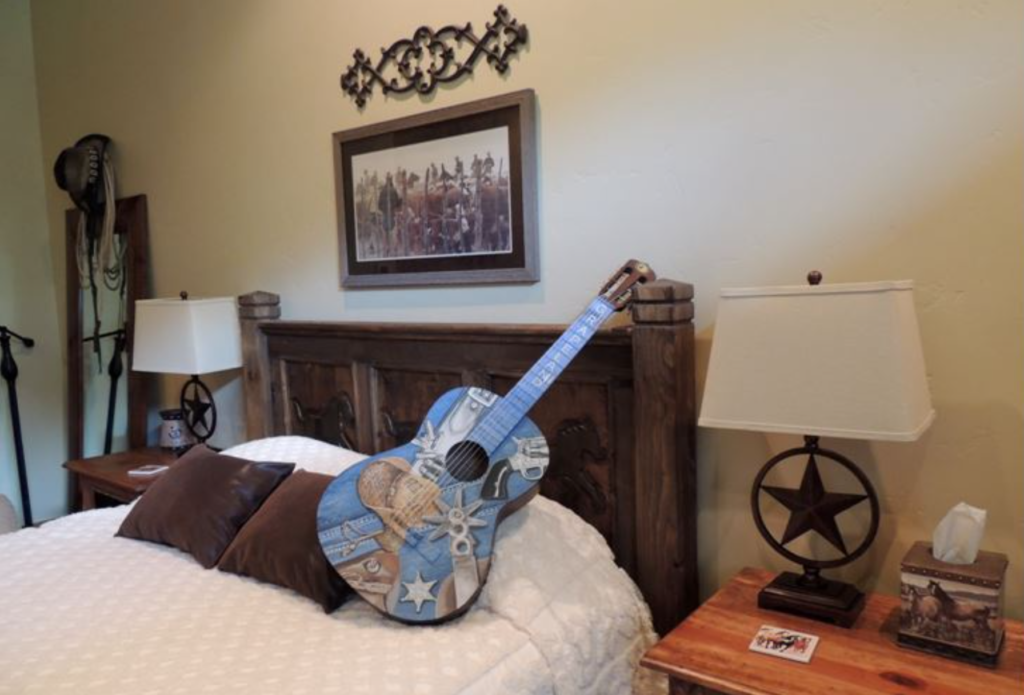 This was in my October 2013 newsletter. You can find just about all my newsletters on my website under the Projects tab.

I just adore when projects like these come along. I truly do. It's an opportunity to create a distinct, personalized memory whether on a canvas, a wall or a guitar.
For an artist, it doesn't get better than this.