Some designs for powder rooms come together so easily, it's as if they almost paint themselves. From the word go, I could just about see this finished in my mind. My client and her designer had seen a powder room I did a few years back with oversized magnolias.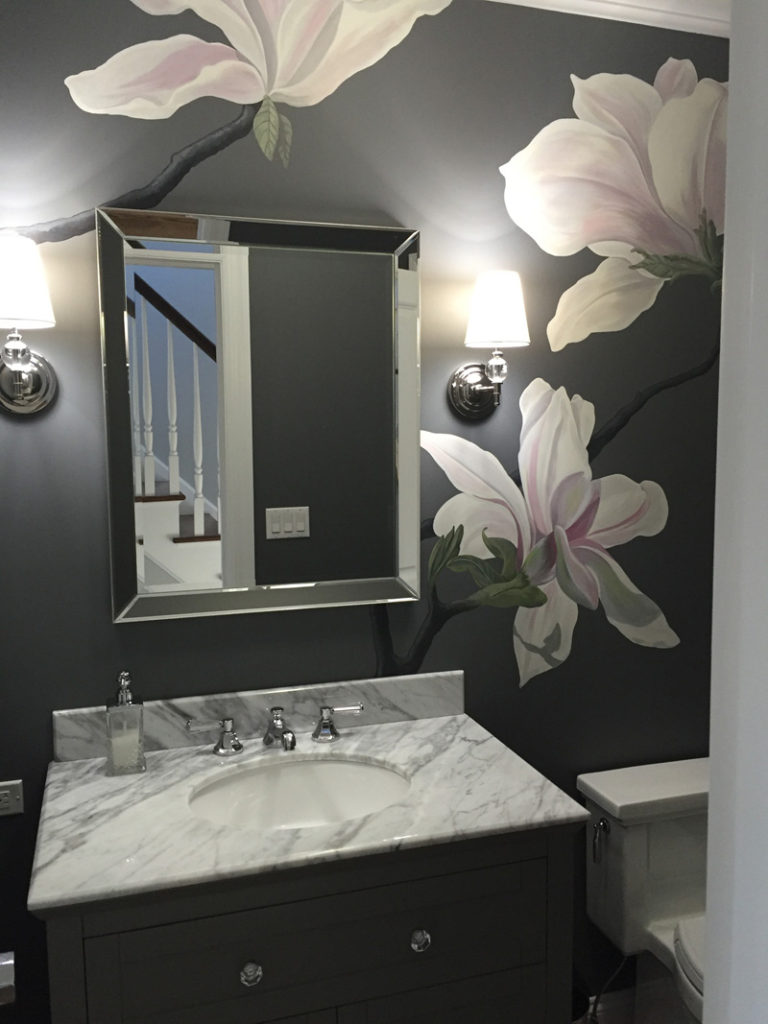 A few variations, this powder room would feature dogwood blossoms and only the f
ocal wall would be dark. I met with my client and her designer, Lea Shulman (read about her and her method, "In my work, my goal is to bring fun, lightness, and ease to the design process". She does just that, perfectly. You'll find her at www.leashulmaninteriors.com.
What started as a "pretty powder room", neutral beige walls with a branch painted with blossoms and leaves, quickly escalated to high sophistication with my client's vision to get the drama my black and white photos inspired, and then pull in a hint of color from the surrounding walls with a punch of one of my favorites shades of blue-green.
Oh my.
First I sketched several options for blossoms, branches and leaves.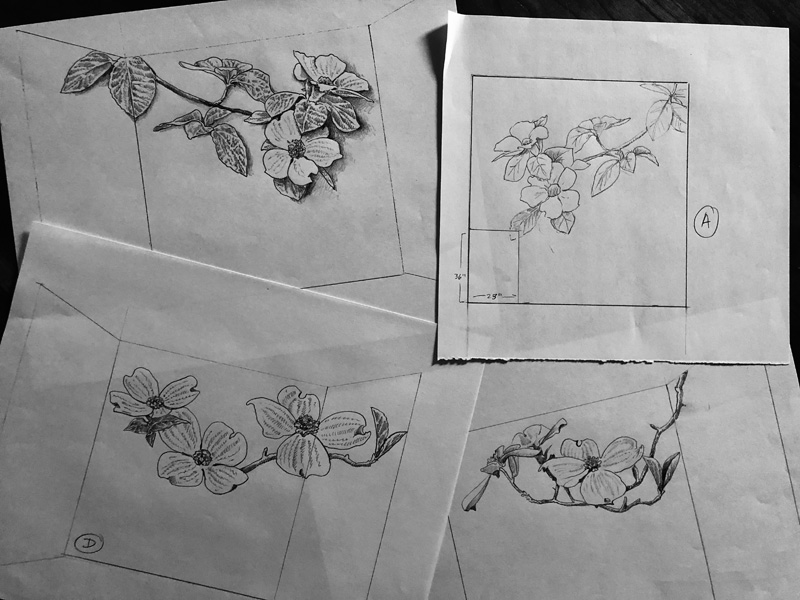 Next, I painted a color sample of a leaf, a piece of blossom, with the wall colors and floor tile.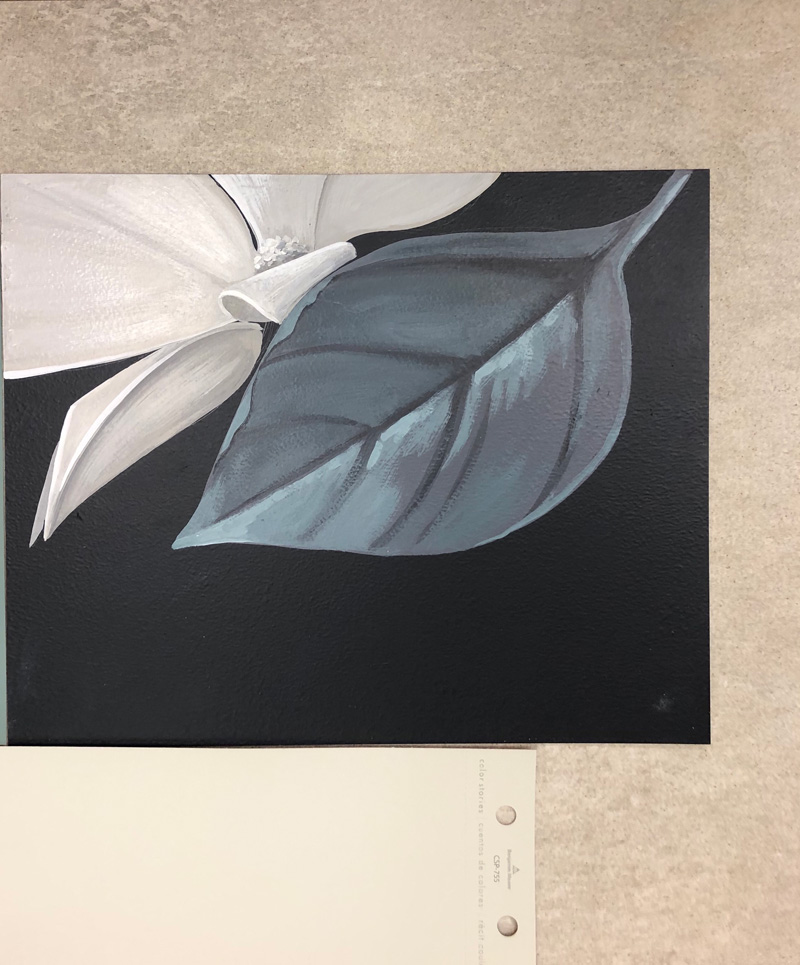 Working on a very dark wall requires using a traditional pounce pattern. You cannot sketch directly on the wall as even the most gentle of marks will never disappear completely. I drew the pattern to size and then rolled a pounce wheel over the lines, piercing tiny little holes through which baby powder would be "pounced" using a sock full of sweet smelling baby powder, leaving only powder on the walls, which I then drew over exactly where. I needed.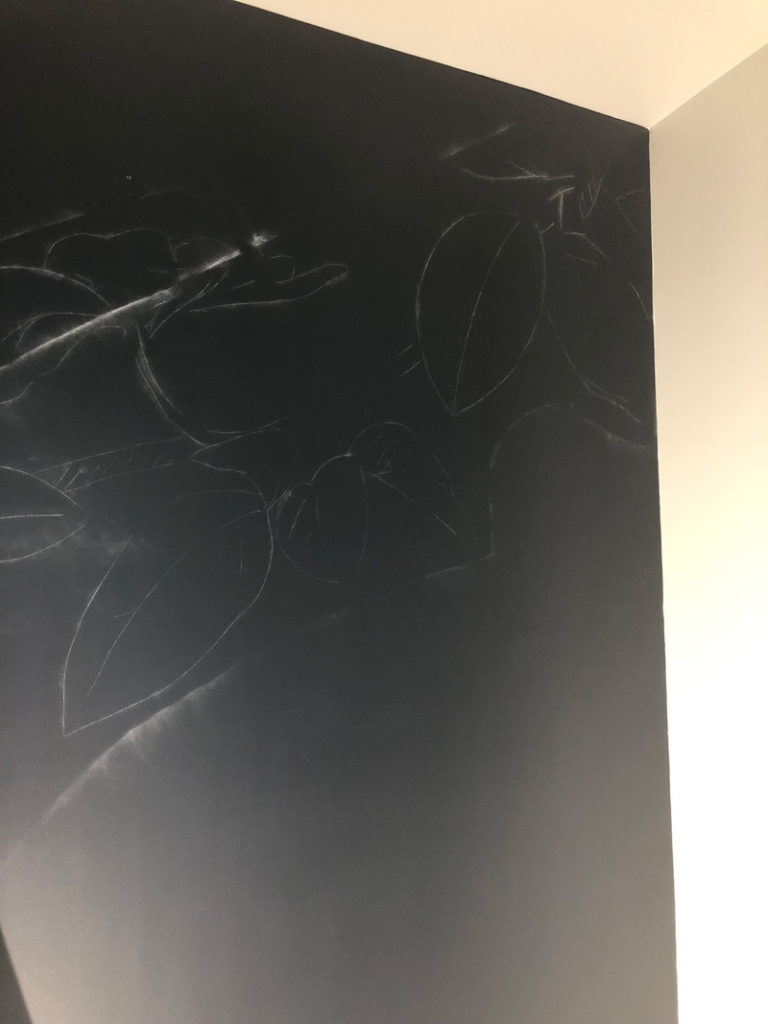 Getting the design done with a pounce pattern makes getting to GO time with paint worry free. I was painting and loving it from the first leaf.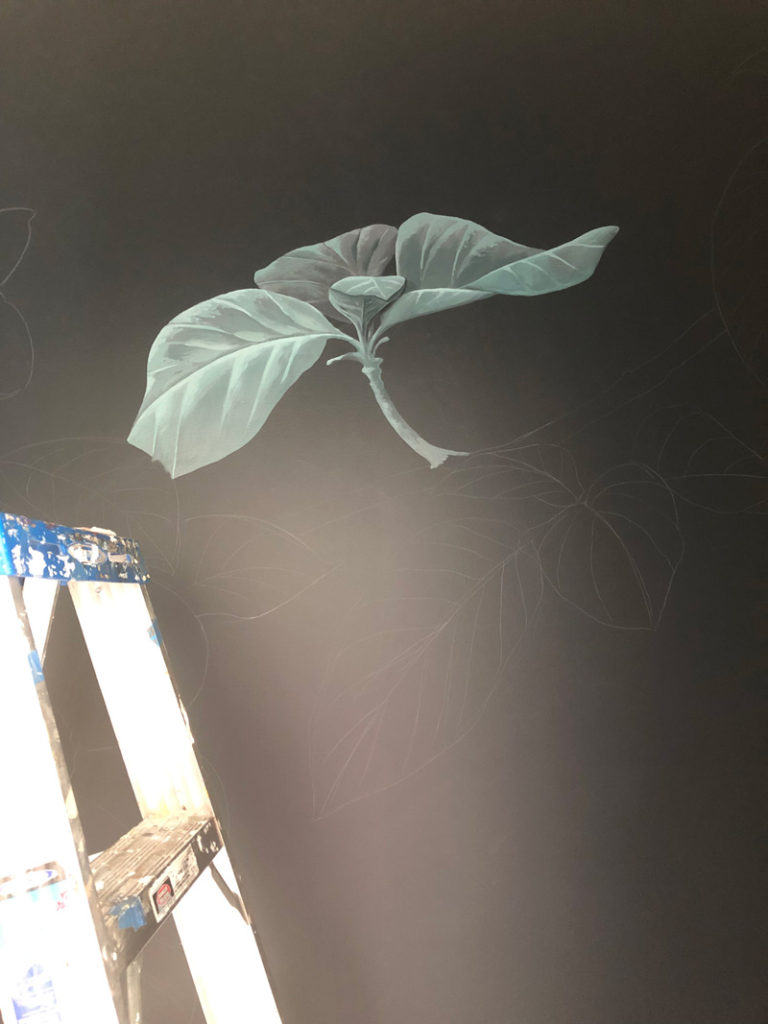 And without further ado, here's the finished mural. Lea has promised me pictures once the room is completely installed, and I will share, but I couldn't resist showing it to you now.
Pure magic in this powder room. Might you like a little in yours?