I recently had the pleasure of painting a project for Jeff Cavaliere, president of AthleanX Training. The three million people that follow Jeff on Youtube (a truly remarkable and impressive feat) will recognize the gym that Jeff calls the Xbox as the background for his videos. Learn more about Jeff at https://www.athleanx.com.
Jeff was looking to brand the gym with his slogan "Train like an Athlete", his logo and yards of crisp red and white border. Painting by hand was the best solution. Tape was leaving flash or shiny marks on the solid black walls so this was a situation that called for hand detailing.
My three decades of sign painting experience provided the old school precision needed for this project.
Here are a few shots of the work, followed by a video with Jeff walking you through it.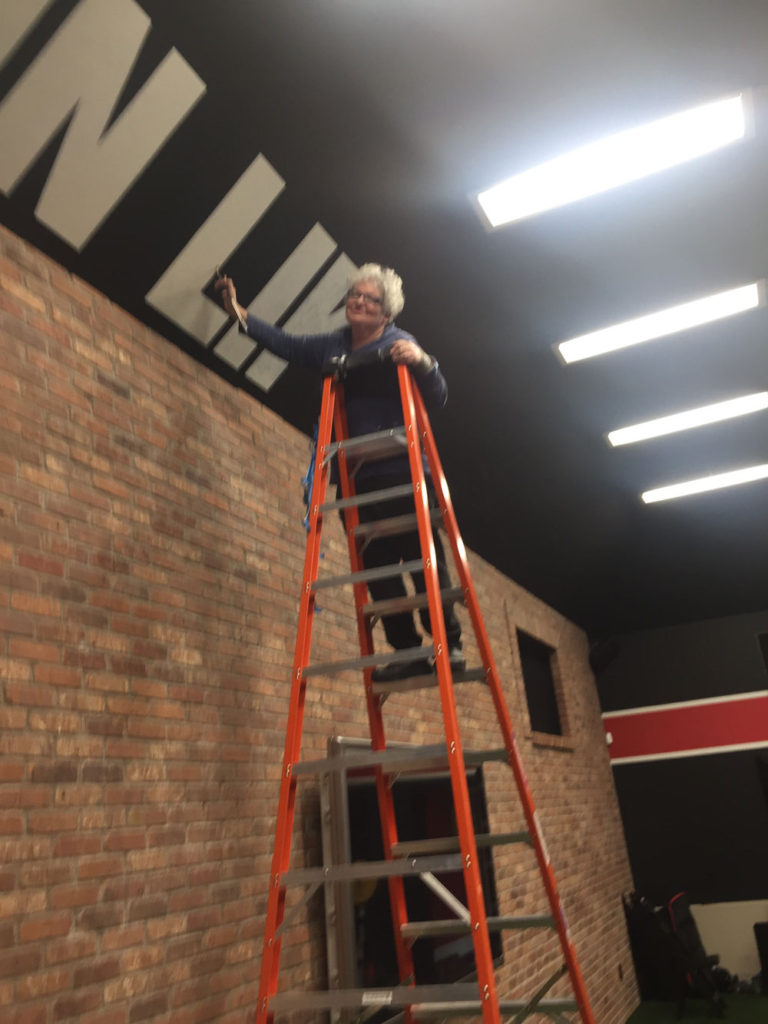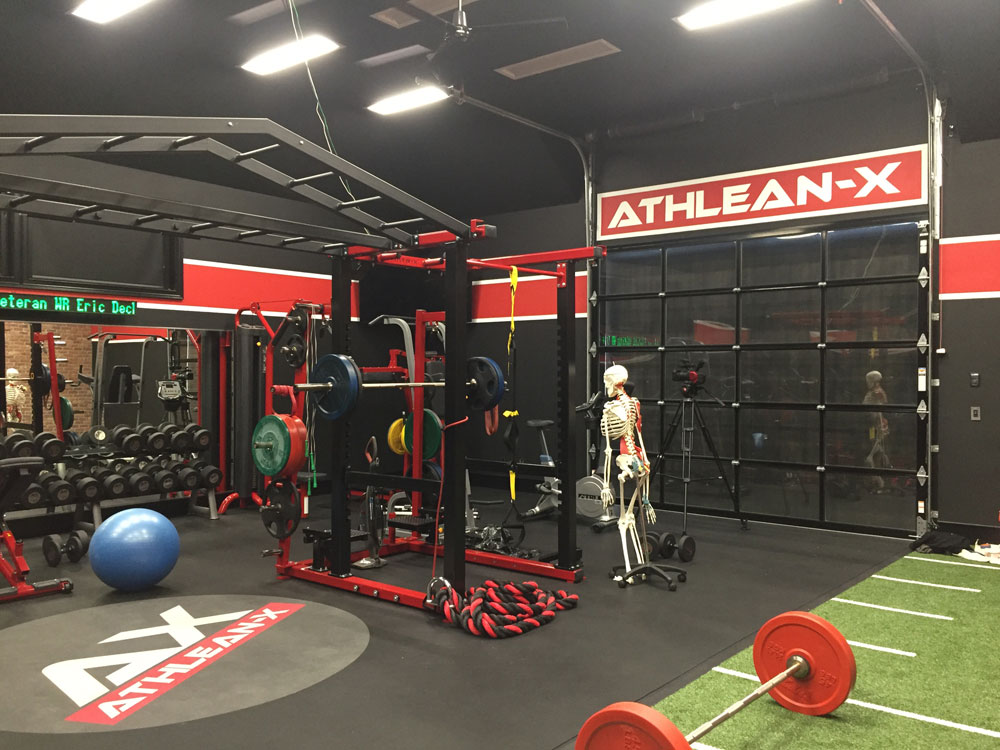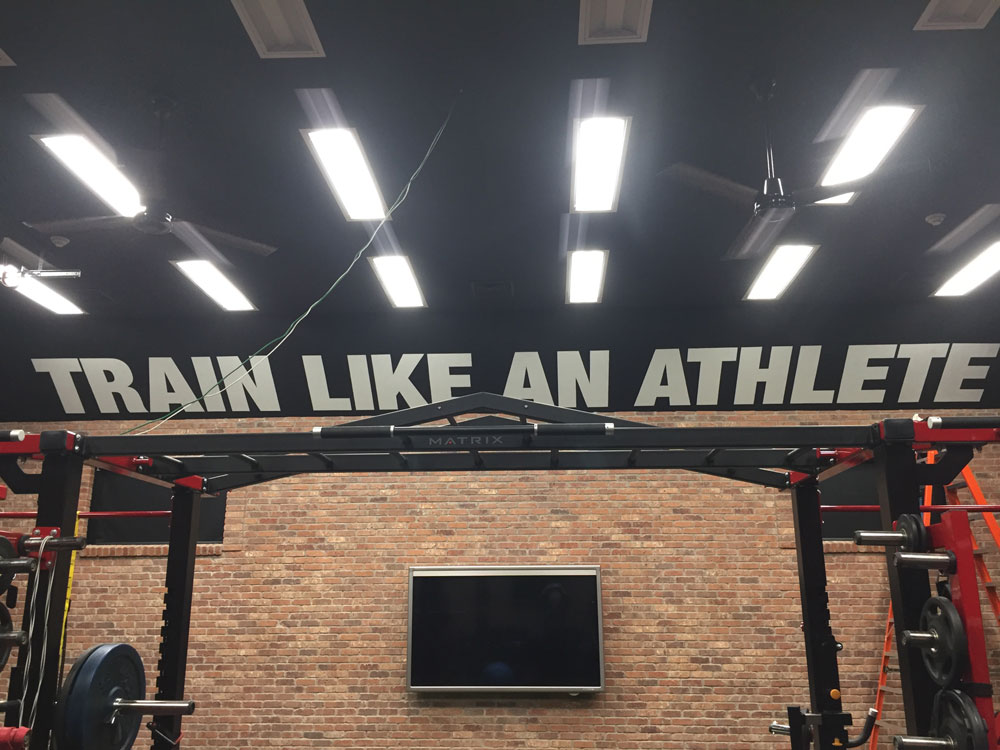 I'd like to give you another link to learn a little more about Jeff. It's a two and a half minute video entitled "Dare to Dream" that he created as a thank you to his followers, marking the occasion his reaching the three million viewers mark. The guy is in the truest sense of the word, awesome. His work ethic blows me away. Check it out below.
Lastly, my client from the Humidor/Wine room project sent me a beautiful photo of the finished room. Check out the table that uses two aged wine barrels as a support, and the exceptional woodwork.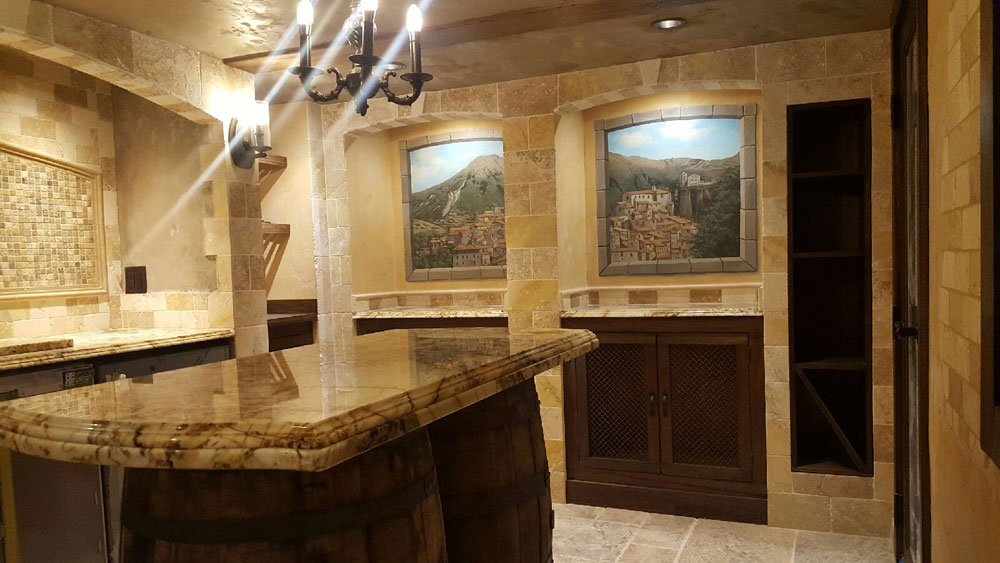 Til next month, when we'll see where paint, precision and perseverance take me. Thanks for coming along for the trip.