Pink is one of the special colors in my palette. I don't use it often, but when it's called for, nothing else will do.
Let's start with a very traditional rosy pink. This project is in an elegant dining room. The molding work is detailed and beautifully executed. The base color chosen is a very rosy pink.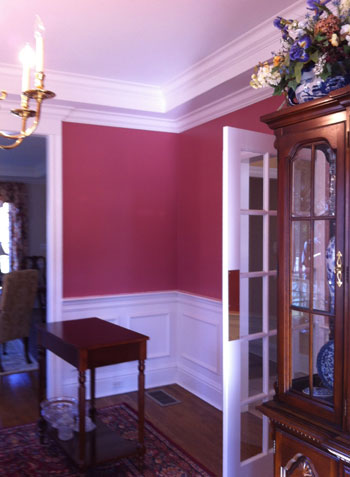 The first thing I did was to apply a layer of glaze in a deeper raspberry with dark brown undertones. The glazing gives a sense of depth to the work. Afterwards, the allover damask stencil was applied in a rich pink, creating a brocade effect.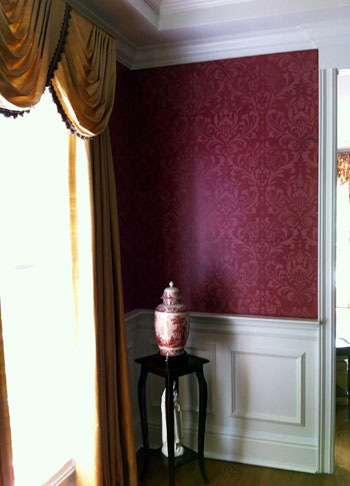 Honestly, the math involved was my primary concern. The space is very symmetrical and a tour of the room reveals that the stencil matches on both sides of the windows, as well as either side of the French doors and the entrance to the living room.
Here is another view.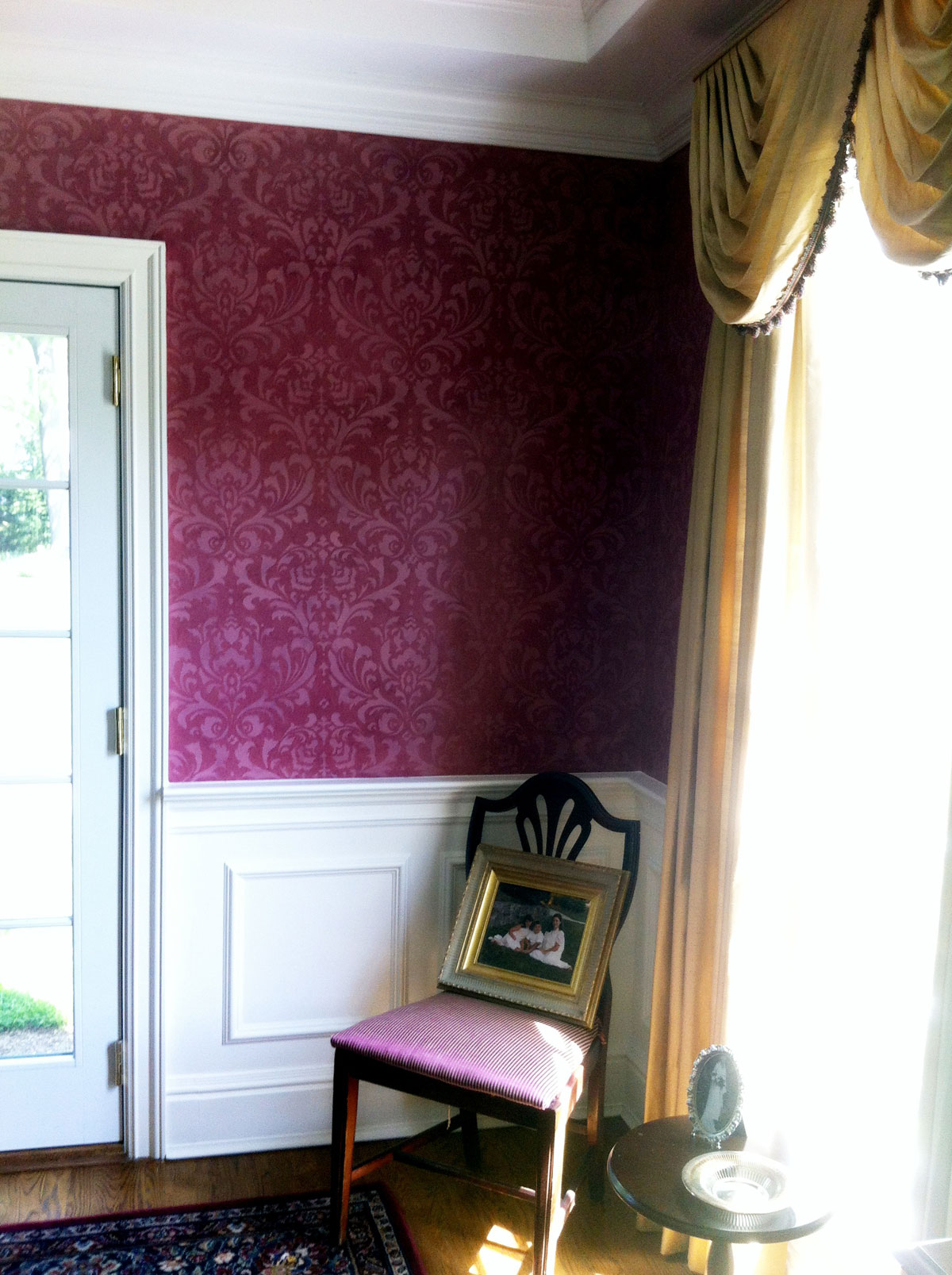 I find corners and edges to be the telling points of immaculate execution. Instead of applying the paint with a stencil brush which can be slightly smudged in those areas, I choose to paint in those areas by hand. It does add extra time to the project, in this case, a little over two hours, but I think worth the effort.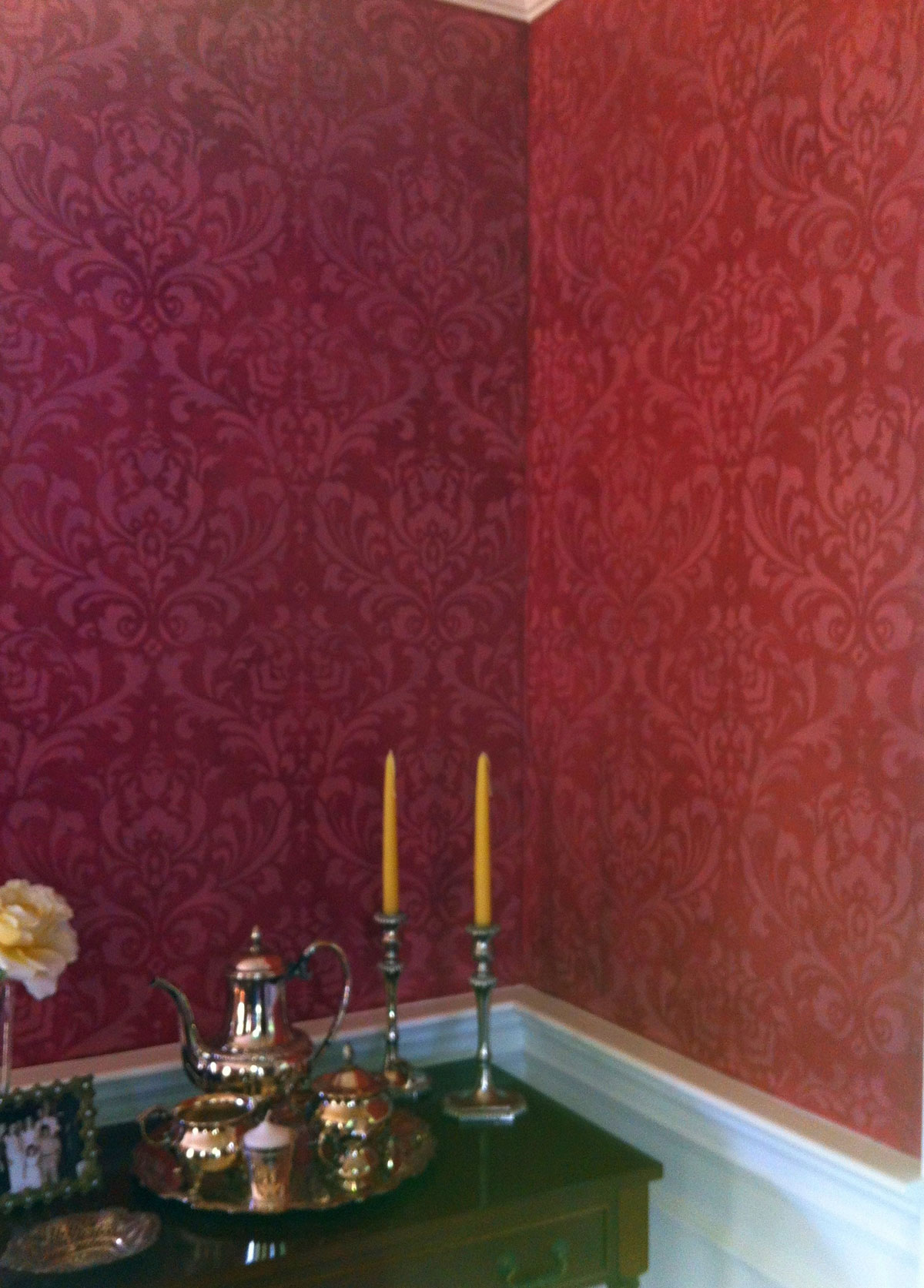 When it comes to little girls and pink, there's nothing better. My cherry blossoms form a lovely backdrop to the delicate bedding.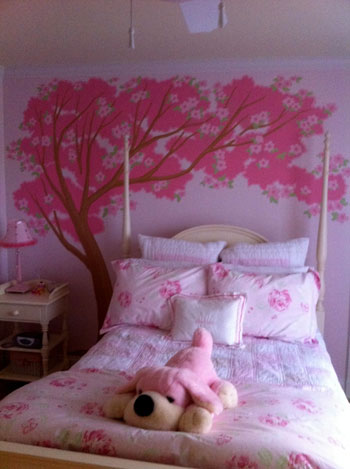 This next example is a contemporary ceiling treatment in a young lady's room. The trickiest part was laying out a swirling starburst design (which mimicked the design found in the area rug) while avoiding the light canisters. After taking a picture of the ceiling, I was able to manipulate the design to fit the space. I made a pattern of one eighth of the design.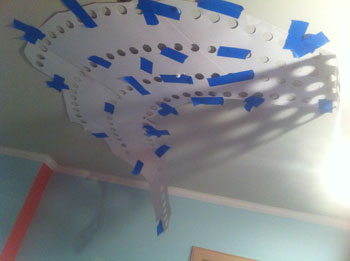 The circles are painted with acrylic paint mixed with a pink metallic. This would enhance the glitter effect when the lights are on.
Here's a view of the ceiling painted.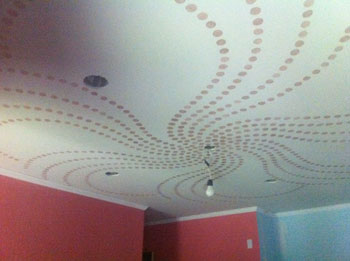 Kudos to designer Patrick Briel of Lillian August for this concept and fabulous fixture choice.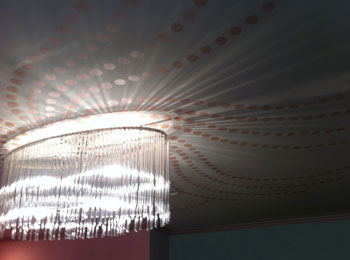 A teasing parting… a mermaid with pretty pink pearls.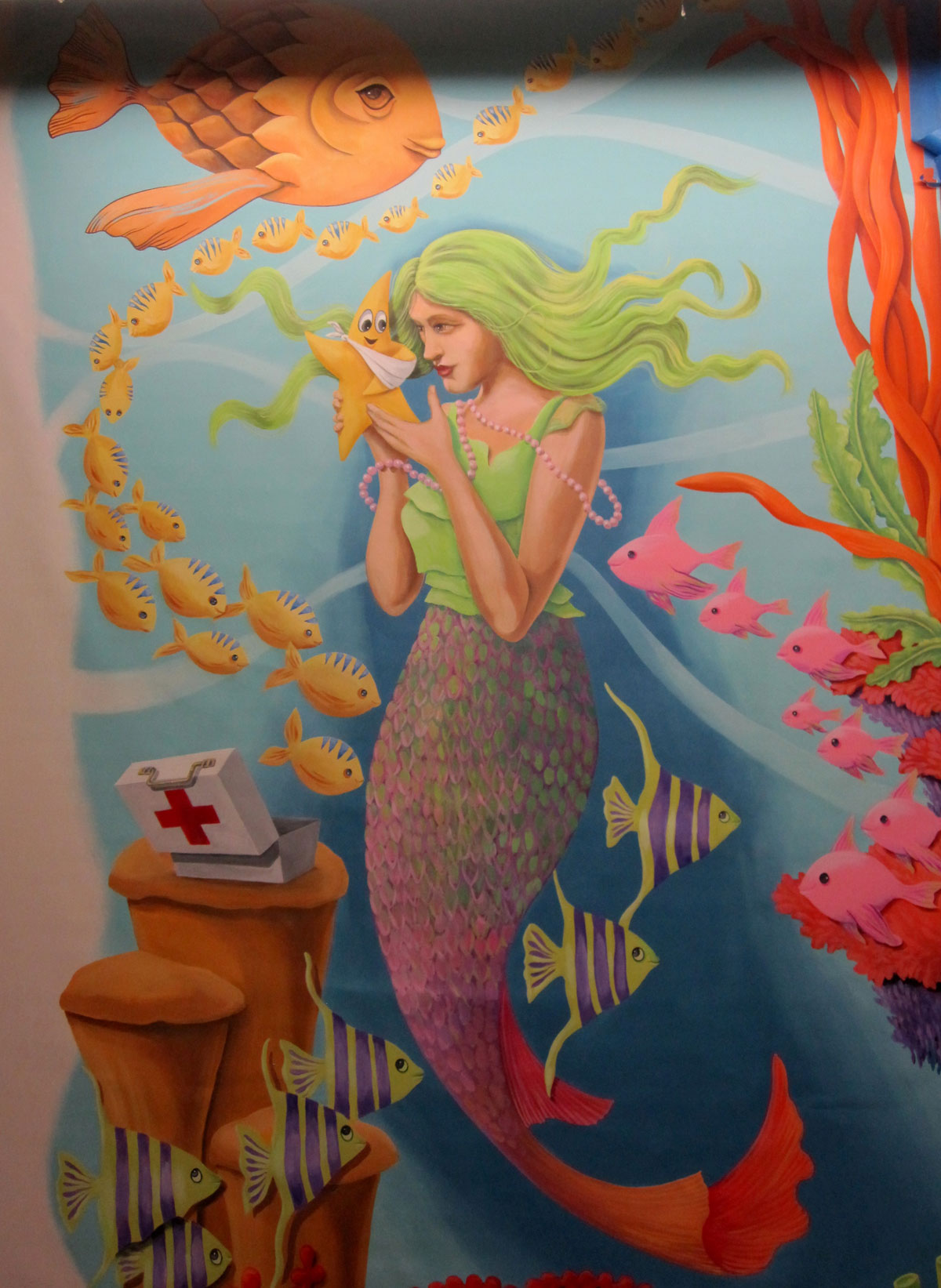 For those of you who commented with their choice of their favorite ornament from last month's newsletter, I am pleased to let you know that votes were received on each one, with the winning amount going to the music triptych. I so appreciate your time and responses.
Got a favorite color you'd like to make part of your home? Give me a call.
Till next month…