If ever there were a year that needs a new look, it's surely 2021. The inspiration for this table makeover started from designer Dyane Prezioso in the diamond shapes in one of my favorite Cappiello vintage posters for Isolabello. She saw harlequins and that initiated the design.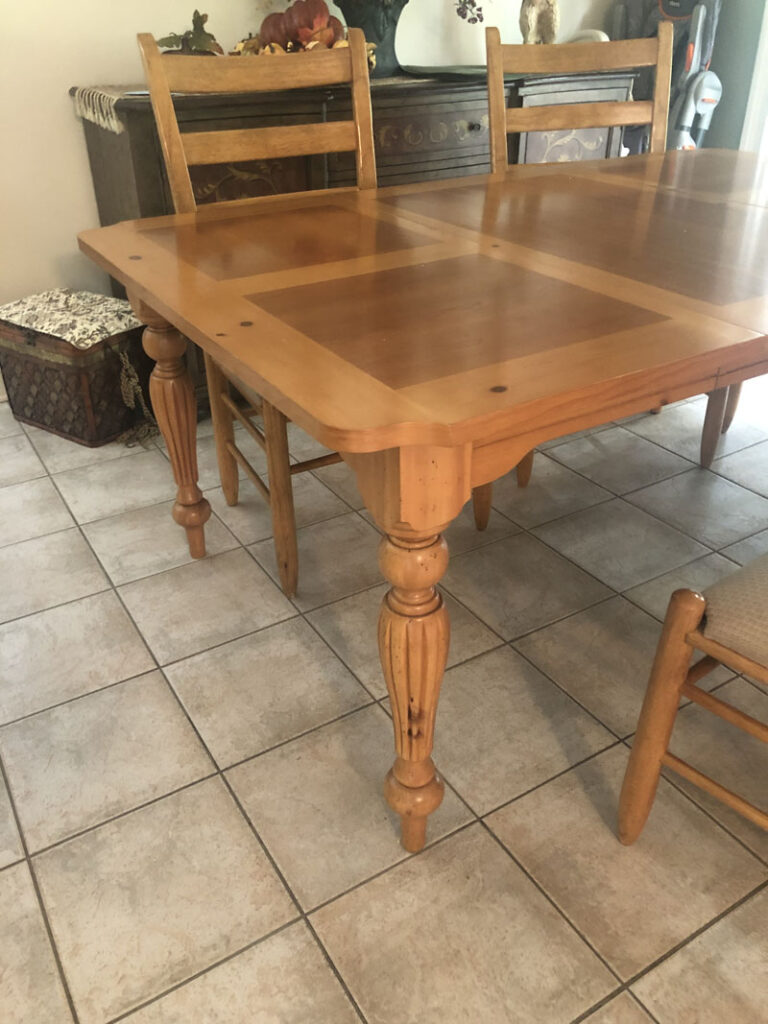 As soon as I started some rough sketches, I saw that the hard diamond edges needed some softening and if adding some type of a scroll is an option, I'm in my happy place.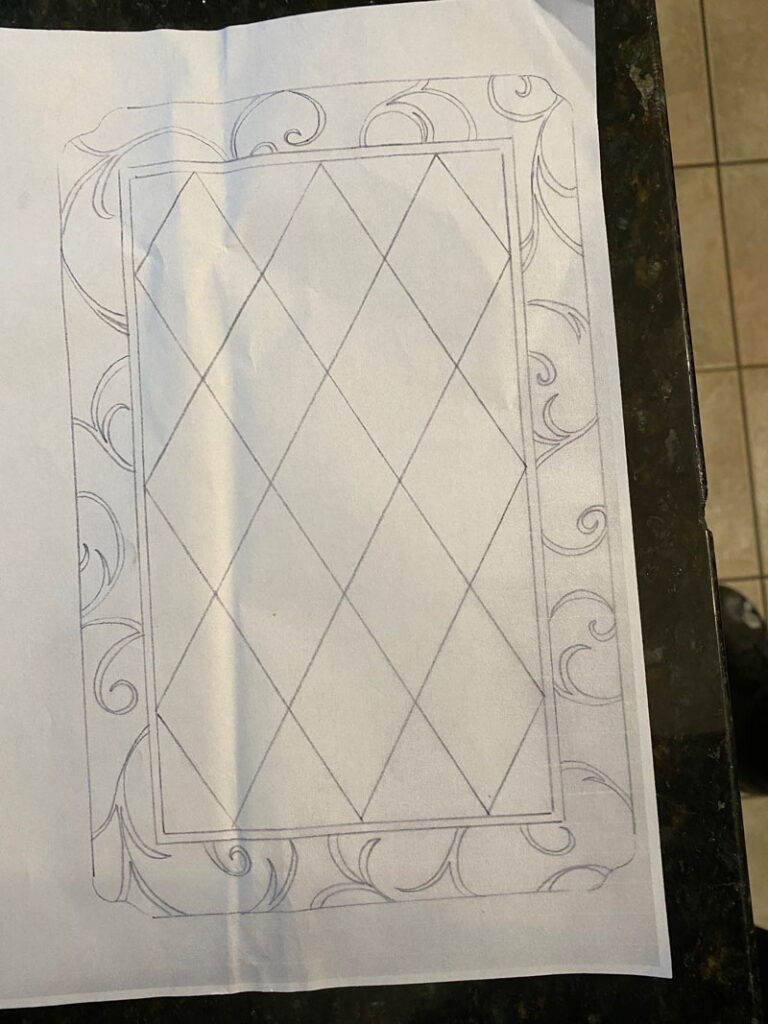 The table was sanded, primed and painted in great gray color from Benjamin Moore. The paint is a satin finish from their Advance cabinetry paint, a perfect choice for tables and chairs.
Here's a closeup of a detail, and then the full tablet top.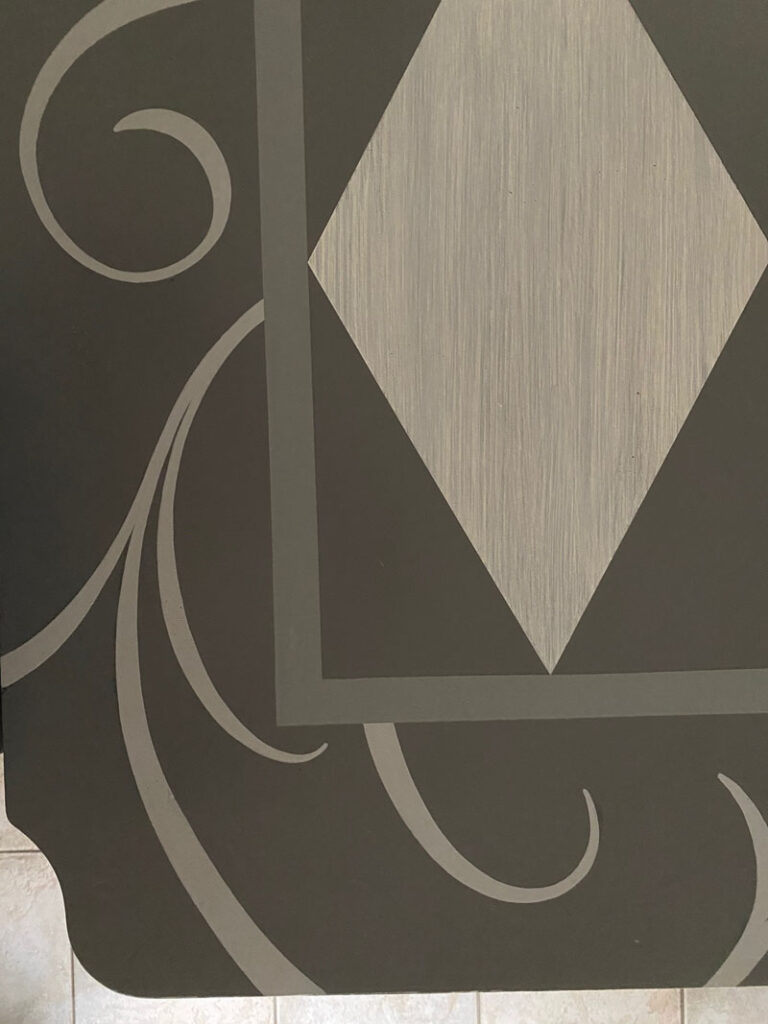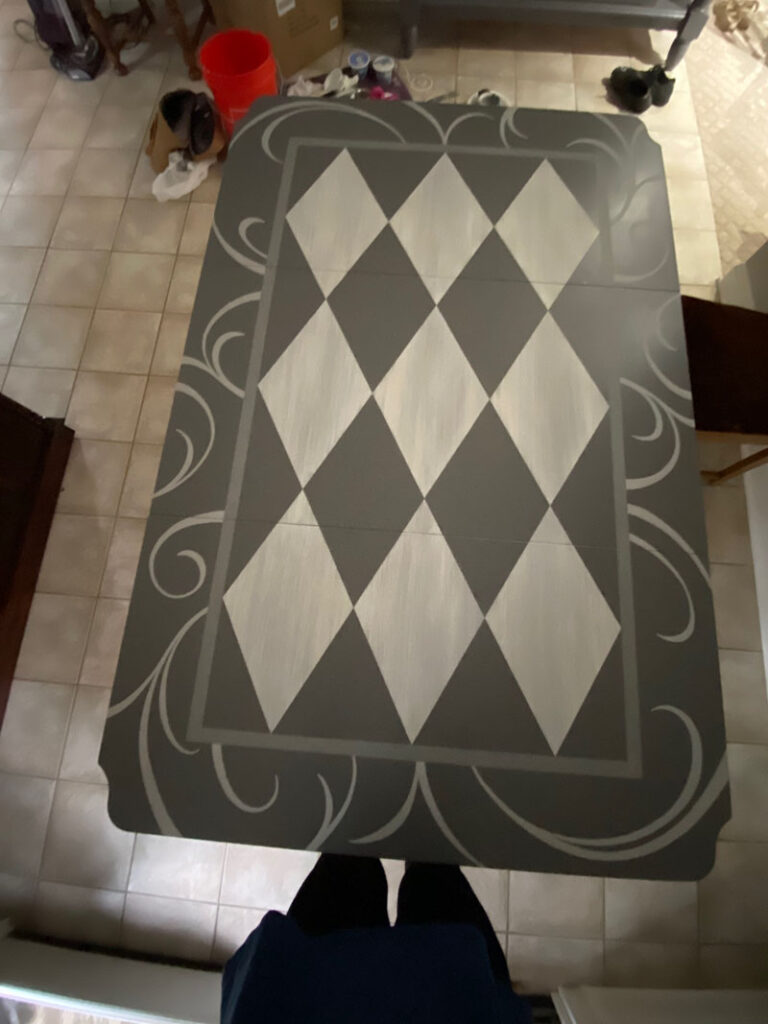 The large diamonds were stried in several shades of gray and a creamy white. The scrolls added a perfect balance of whimsy and movement.
Dyane's fabric choice for the chair seats is spot on. Take a look at how perfectly the monotone palette of the table serves as such a great backdrop for the creativity of my client.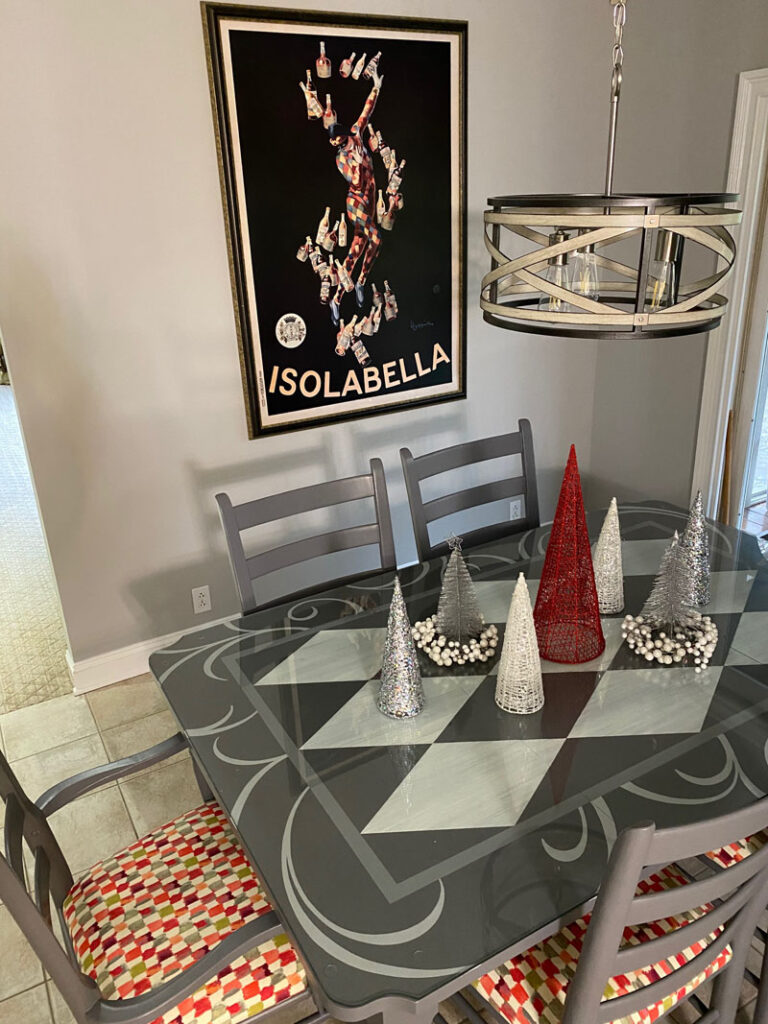 Hard to believe it's the same table. Paint, one of my arsenal of tools in making 2021 a year to celebrate your home. I believe we will be continuing to spend more time home so let's use simple solutions to make home a place that is perfect for you.