It's still January and I'm taking advantage of the snowstorm that has cancelled work for the next few days.   But being trapped inside can give you a bit of cabin fever.     
Are there some areas in your 'cabin' that are simply making you crazy. It's a boring area, perhaps, or it just needs that little something but you can't put your finger on it. And in the back of your head you're thinking I probably can't afford it.
So here are a few solutions, with their costs.

This project was a small add-on. I was already working in another room of the house. The bathroom was having some beautifully designed tile installed, making the plain white vanity suffer in comparison. Here, I painted a simple motif derived from the tile design onto the two cabinet doors. Cost: $225. Visual value? A home run.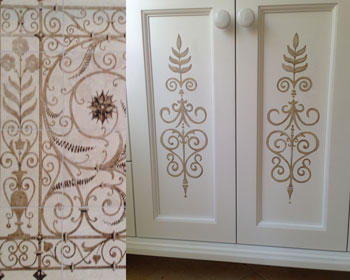 This second example is a headboard painted directly on the wall. Not only does it do what it needed to do-supply the missing furniture-but it's fun to boot. Cost $600. What a great way to get a custom bedroom that exactly fits the space and personality of room.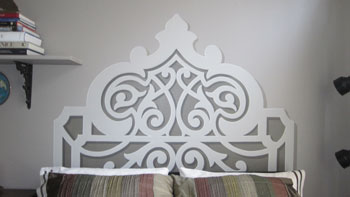 I also find myself this time of year organizing and sorting through photographs. Here's an idea for a wonderful gift for anniversaries, weddings or treating yourself. Below are some examples of pencil renderings I have done for a variety of occasions. The cost is $195 for a two person composition.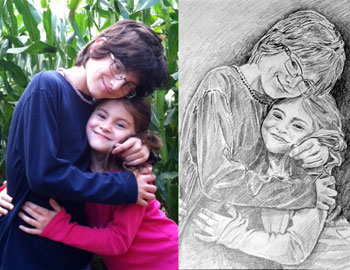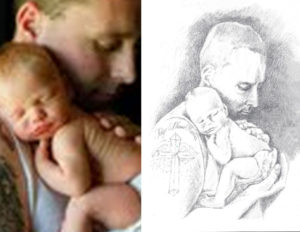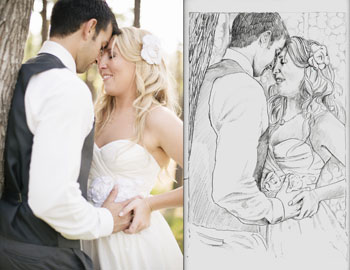 "A clever client of mine put together a five generation family tree. This was painted on a 22″x28" canvas in fine artists acrylics. Super gift.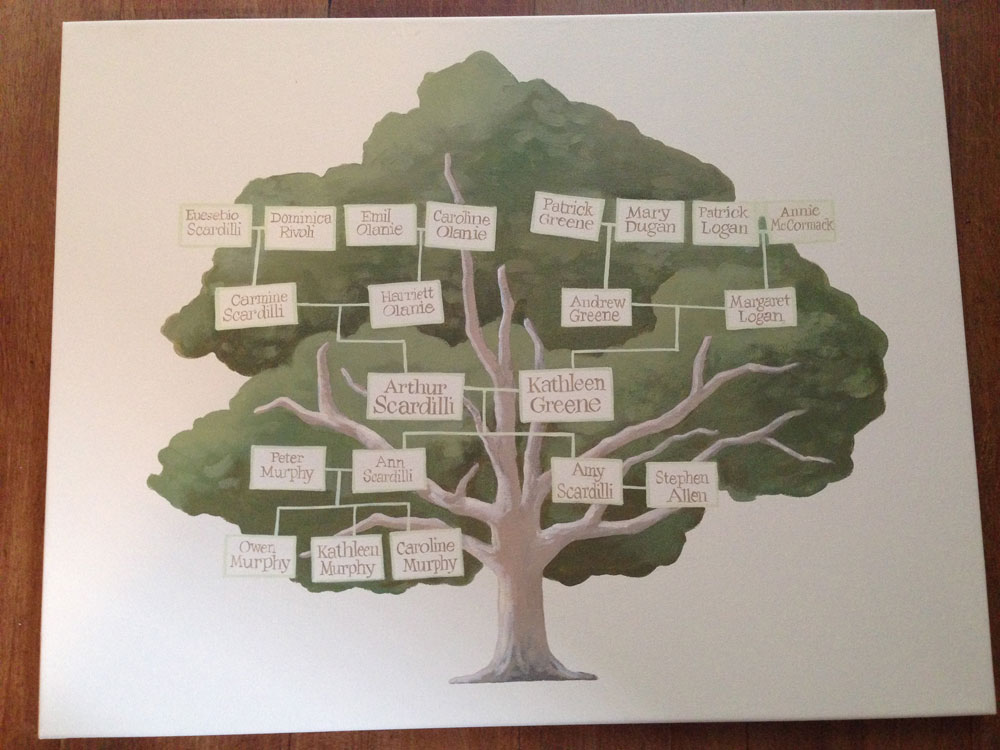 This is possibly the most eclectic newsletter I've written. I wanted to use it to show a few things I do that you might not be familiar to you. Let me end with a few examples of bas relief work I've done. I am so looking for a niche that would be perfect for this application.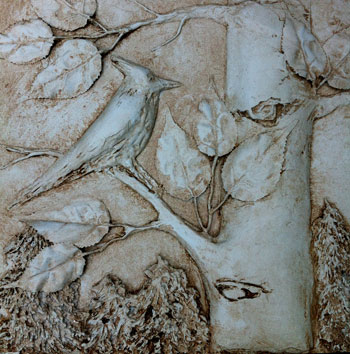 Til next month. Don't be a stranger.  Call me or send me an email if you're looking for your own custom solutions for your cabin fever!