I'm going to have to start being a little more careful with my words. I simply can't start every newsletter by saying this project surely is one of my favorites. But is it true, each and every time, and the bookshelves in this project have been on my bucket list of things to paint for a long time, and I loved it even more than I thought I would.
My client gets all the credit for the concept. The four plain panels on this built-in cabinet were calling for something, but what ?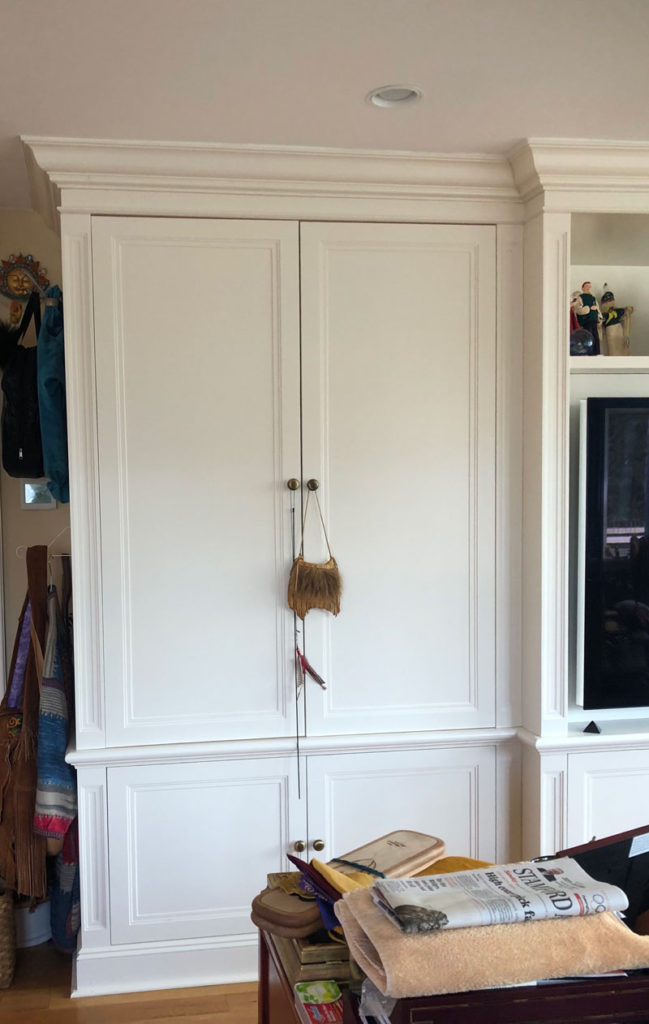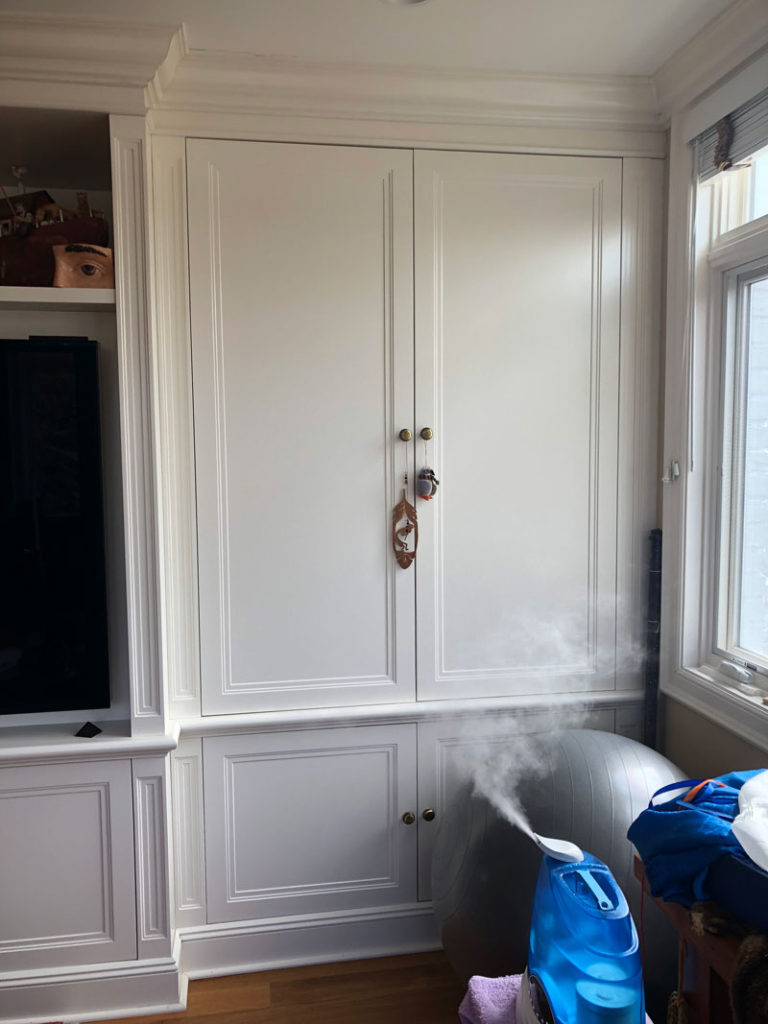 She saw bookshelves in her mind's eye, so that's where we started. The sketching of one panel with five shelves, meaning a total of twenty shelves total, seemed a bit much. So I suggested letting the upper portion of each panel acting as a window showing some of the beautiful vistas of her properties and we were on track.
Included amongst the books were some meaningful possessions and a beloved pet. Once I had drawn the four panels to scale, I added them to the photo of the actual cabinets to see it clearly. Here's what that looked like.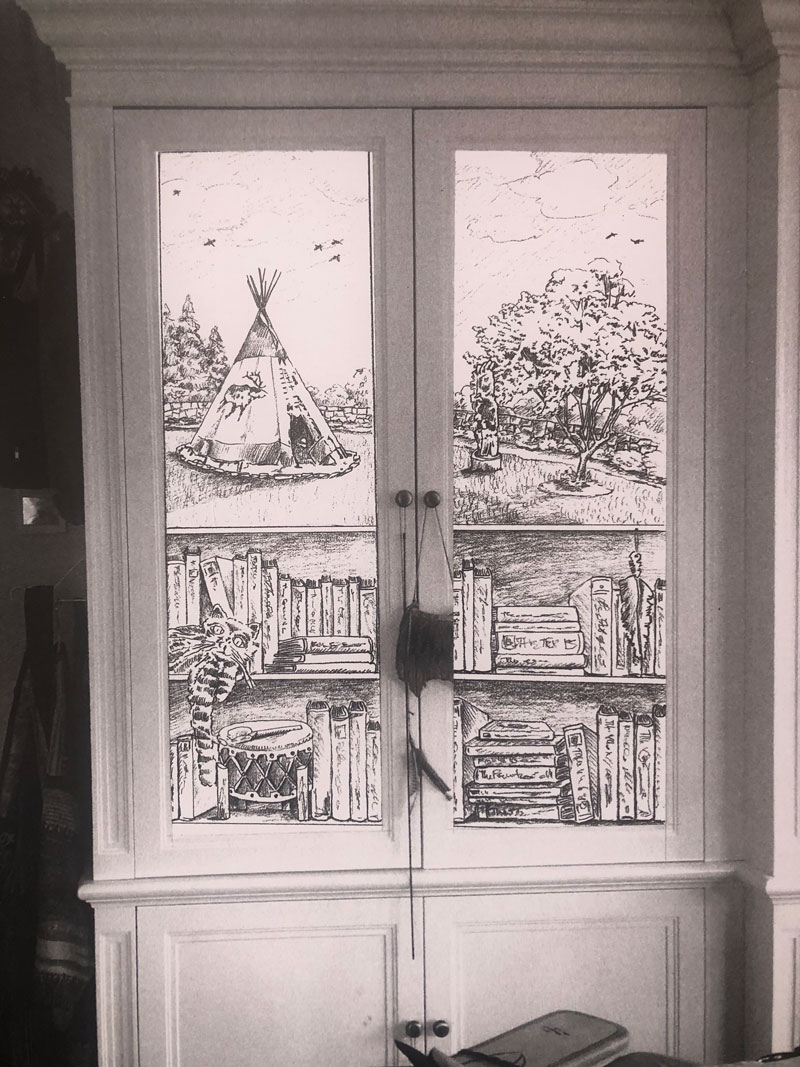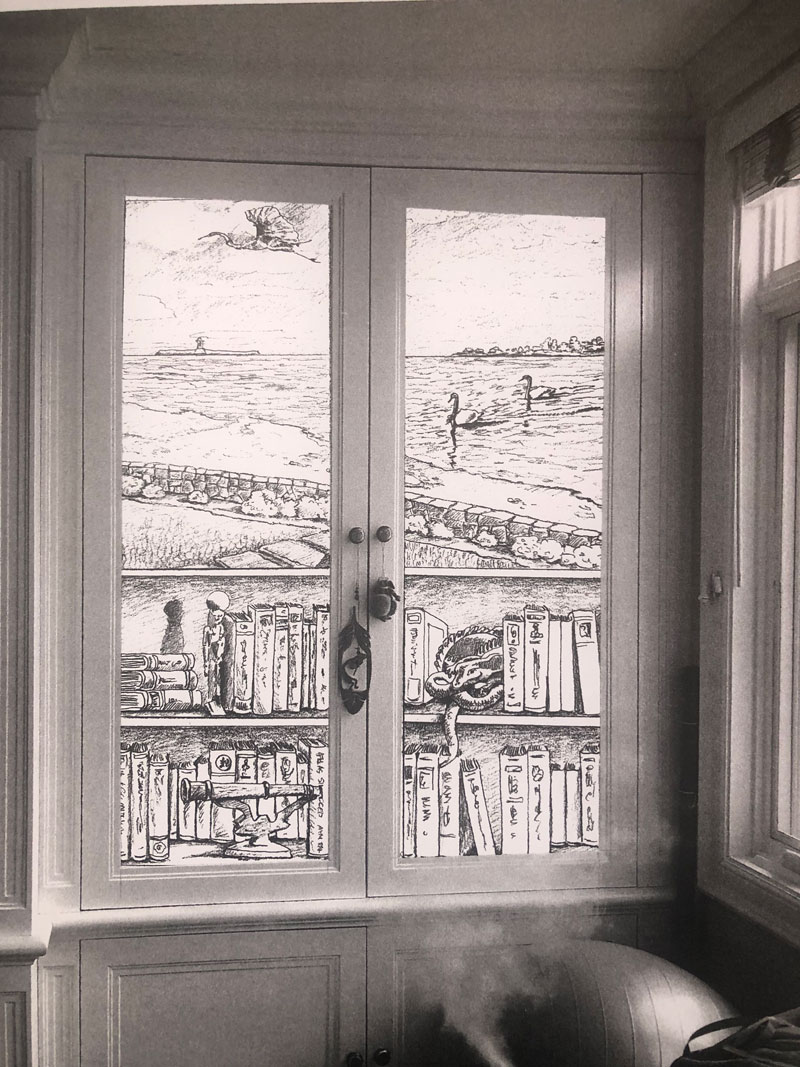 Canvas cut and ready to go. I forgot how much I enjoyed the absolute peacefulness of working in the studio. I'll admit, Decades TV is always on in the background so I can listen to old Bob Newhart and Mary Tyler Moore and the Ed Sullivan Show. I'm in heaven!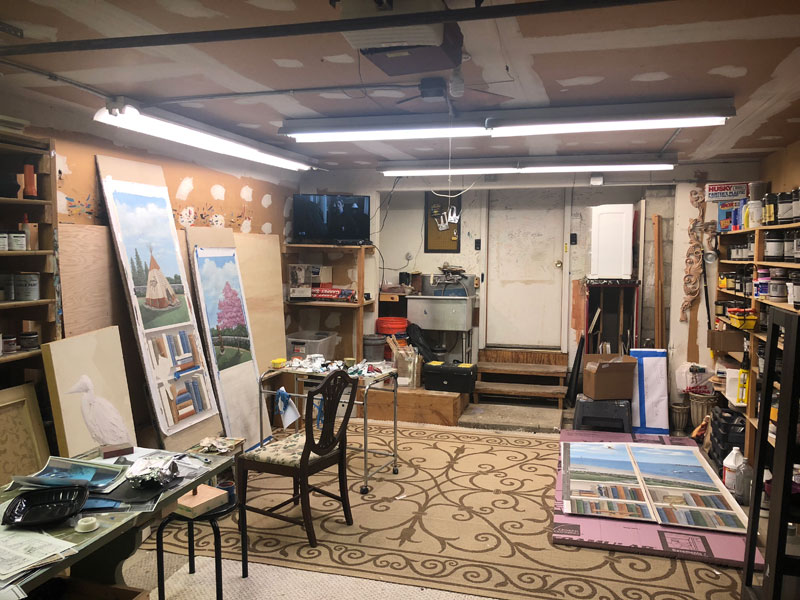 Here are some progress shots.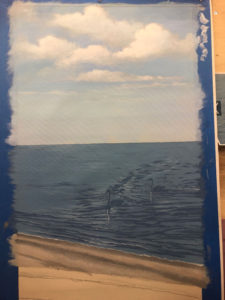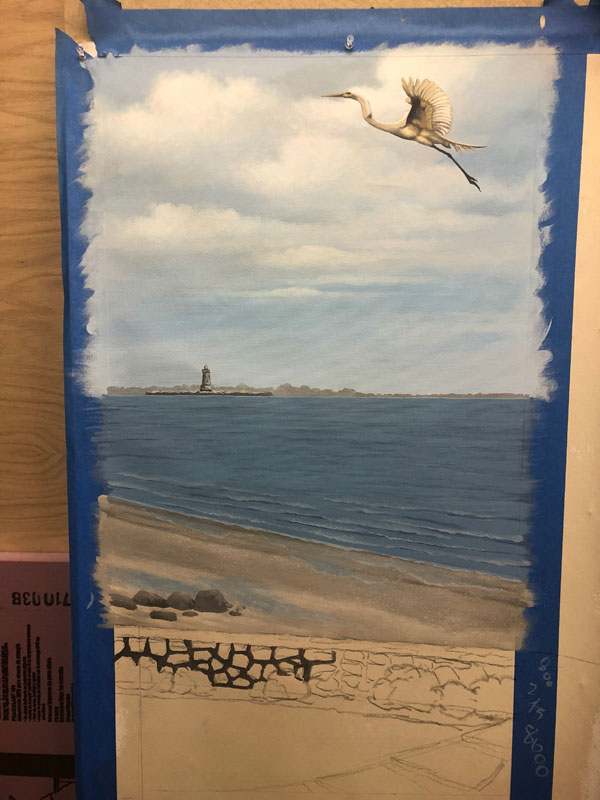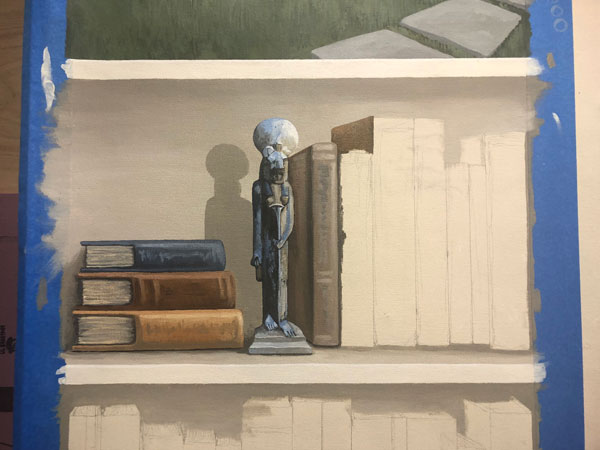 And then, it was done. Here are the four panels completed.



I have to admit, I'm more than a little sad. I didn't want it to end. I felt like I had painted an entire world in my little studio, but it was time to bring it to its true home. So on to the installation and the final reveal.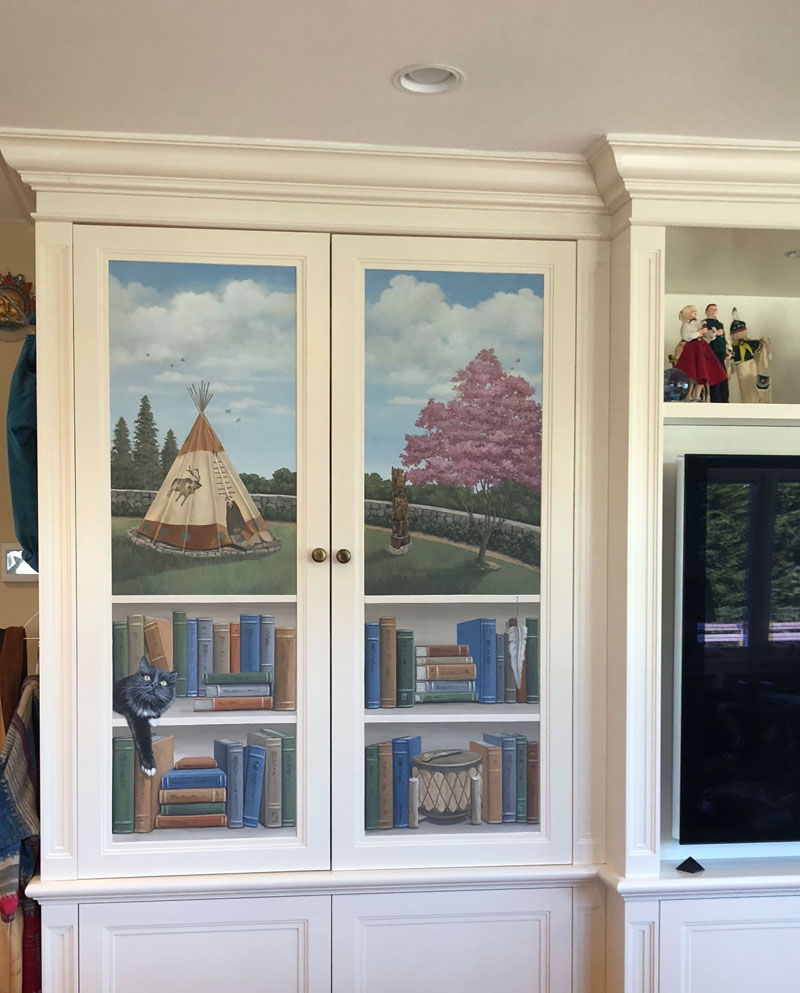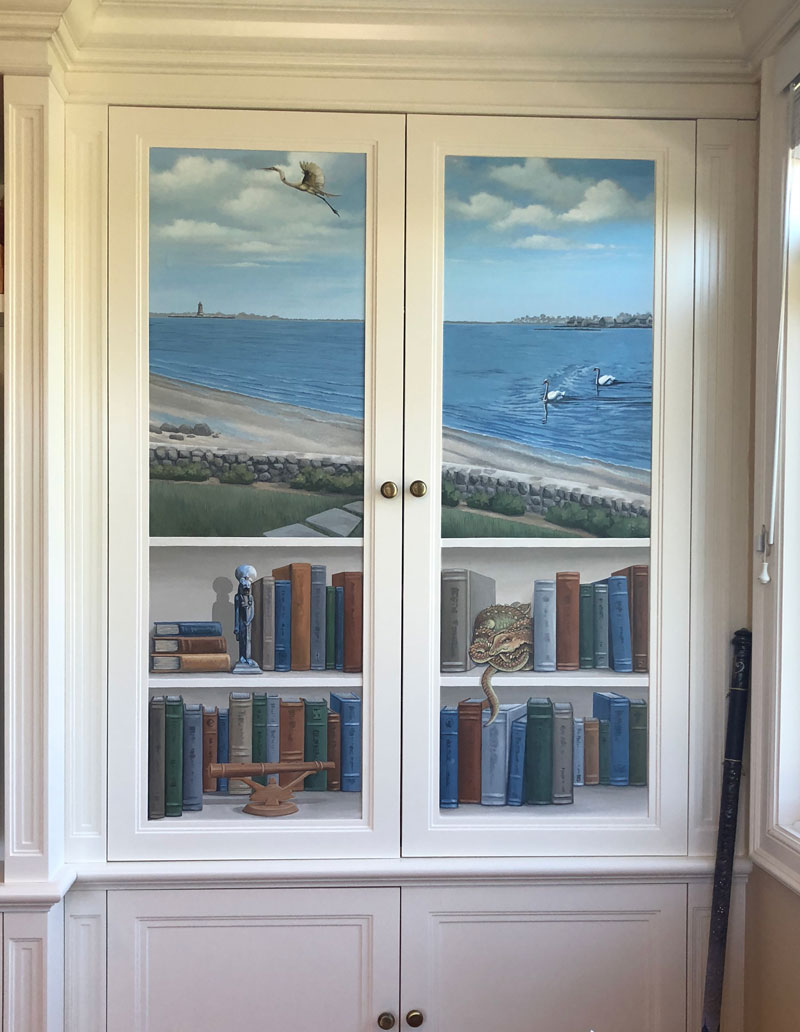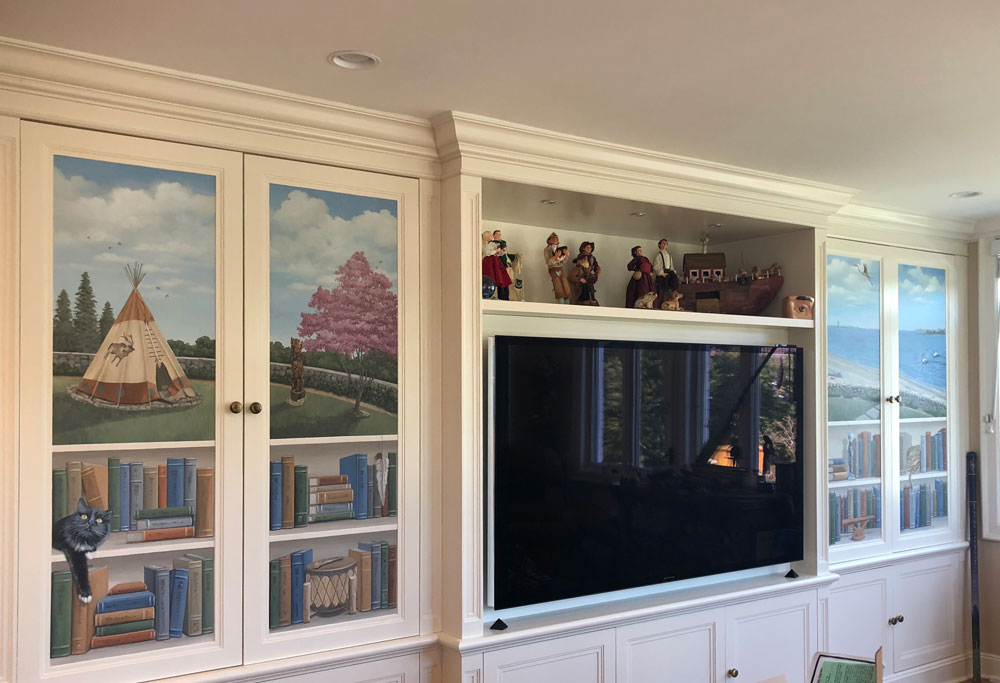 I loved painting on canvas and then installing it in place. More importantly, I'm so aware of how thankful I am for the clients who allow me the opportunity to be doing the kind of work that constantly challenges me and allows me to grow as an artist.
You all know who you are. Thank you.