If I had my choice of my favorite places to paint, the list would probably not include a confined space that brought out my heretofore unknown claustrophobic angst or an outdoor project that put me at the mercy of the elements.
This first space was a little nook carved out of the unused space under a curved staircase.  My client had found the perfect spot to give her daughter a room to construct a Lego City, and keep it protected from her younger brother. Here's the space waiting for me.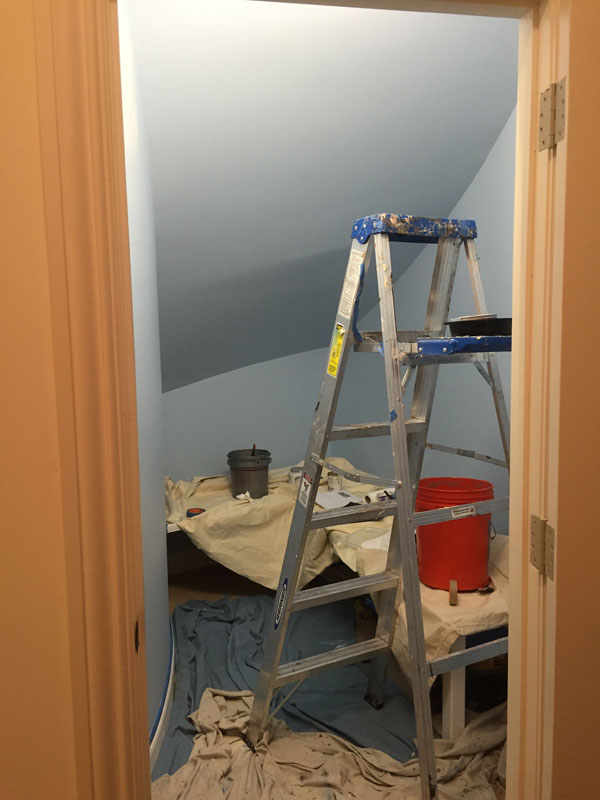 The first request was easy. The room would be painted blue. I'd add clouds, a primitive rainbow in solid colored stripes and a few butterflies. Somewhere a few items were added: very realistic jets, helicopters, seagulls and bunnies. What would Lego City be without this?
The room went from a cramped 30″ in height around a curved wall to a height of eight feet.
Below are some closeups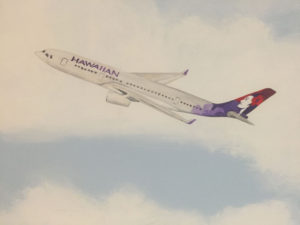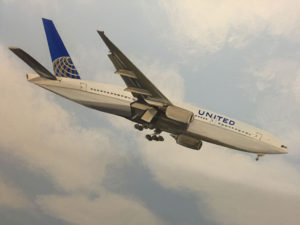 Here's a picture of the finished space. I'm hoping to be invited back when Lego City is built!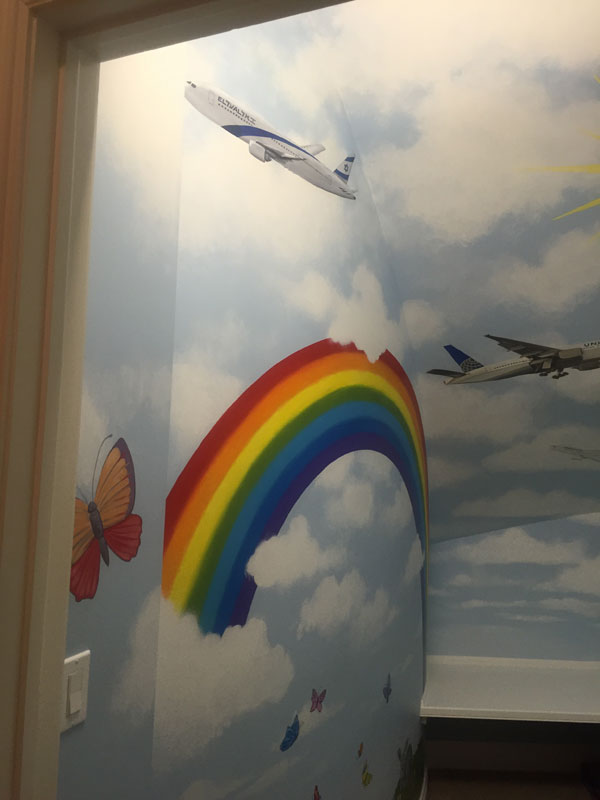 So, you would think I'd be ecstatic at the idea of working in a wide open space, under blue skies? Well, to a degree. I was asked by the owners of Gusto Trattoria to add  some Tuscan garden elements to their new outside dining space. I have to admit, the painted cement surface is not my favorite canvas.  But the weather was co-operative and painting began. Here's what the patio looked like before I began.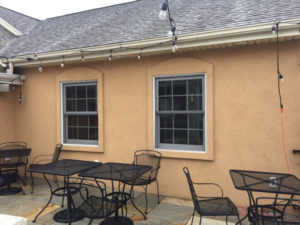 Bold color added life and personality.
Below is  the space completed.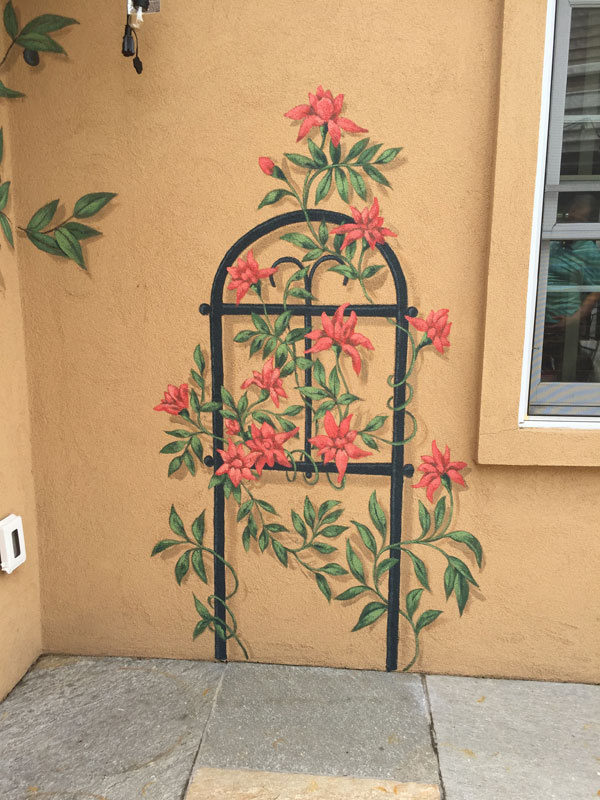 Check out their menu at www.gustotrattoria.com (I recommend the thin crust shrimp scampi pizza. It's super!)
Yes, it would be easy if painting wasn't coupled with climbing ladders, crawling into cramped nooks and sunburn. But I've yet to meet a challenge I had to say no too. (That includes learning how to run a scissor life to reach heights of 28′, but that's another story for another time.)