I was just more than a little excited to start work on this particular mural. It was challenging in scope and detail and it had to completely set the mood for this entire master bedroom suite.
I started with three drawings, knowing that I was so in love with one of them that I thought I could never do justice to the mural if it wasn't to be the layout I wanted. "Pick me, pick me", I probably not so silently whispered. But my client and I were so both in tune to what we were looking for that it was no contest, and the already chosen became official.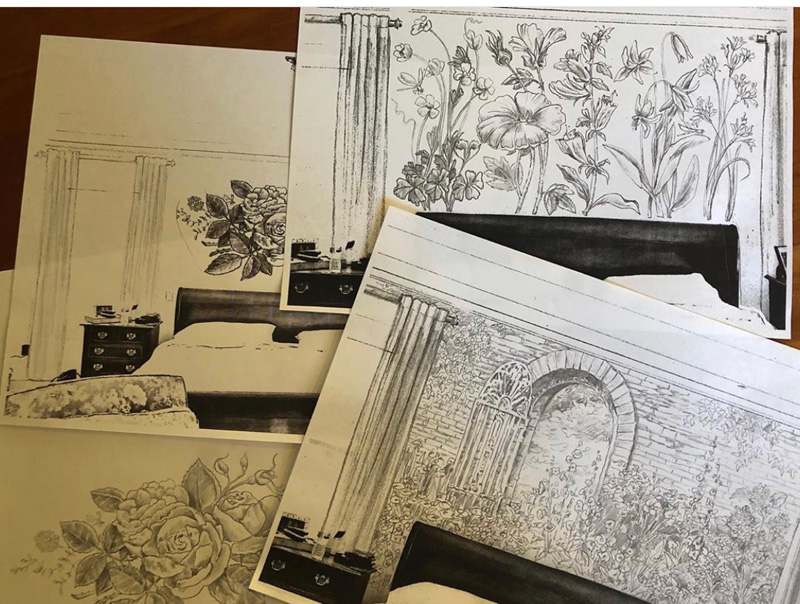 That done, revisions took place. The gate to the garden was modified to include a pattern from the scrollwork that exists in the home's foyer. Flowers were listed to be included. We would have hydrangea, roses, lilacs, shasta daisies, black-eyed susans, pussy willow, lavender and bee balm. Irish ivy for the brick wall. Artistic liberty indulged here. Our garden blossoms with no regard to the season of each particular flower. Here they grow in unison, in vibrant color that so suits my client's personality. Each flower chosen in deference to a loved one, a memory, an occasion.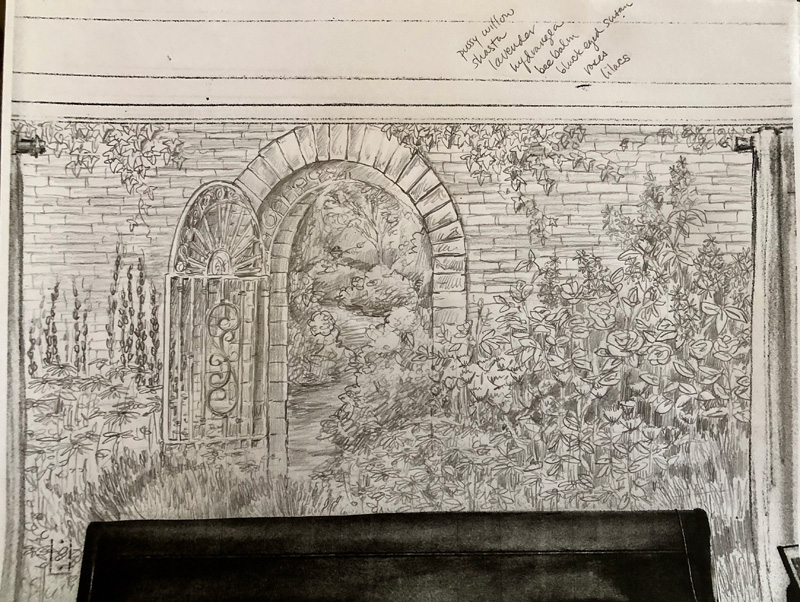 I was so psyched to start this project. There's more happening to this room, a ceiling with corner pieces hand painted and a fireplace. We will visit again with the room is completed, but for now, here's how the mural progressed.
Painting the brick background was a labor of love.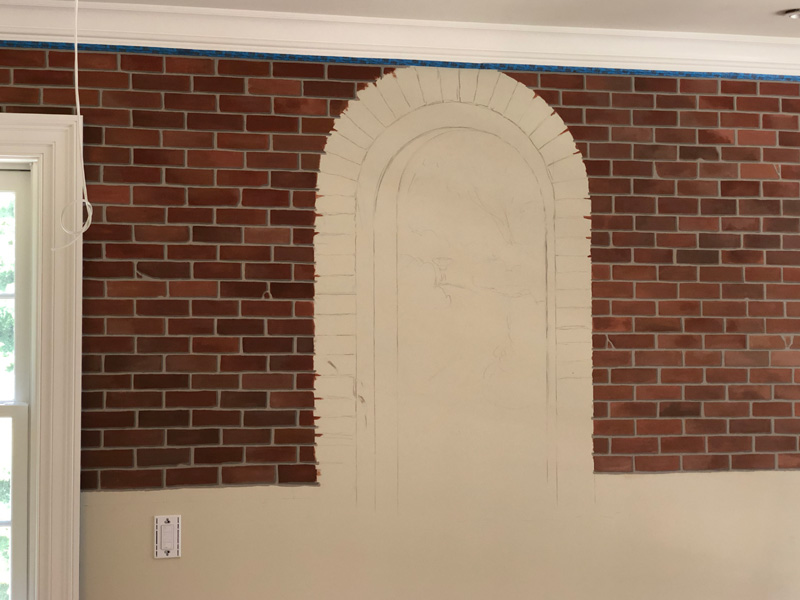 Layer afterlayer, shadows and edges, and finally a realistic white wash til it looked as if the brick had been there forever.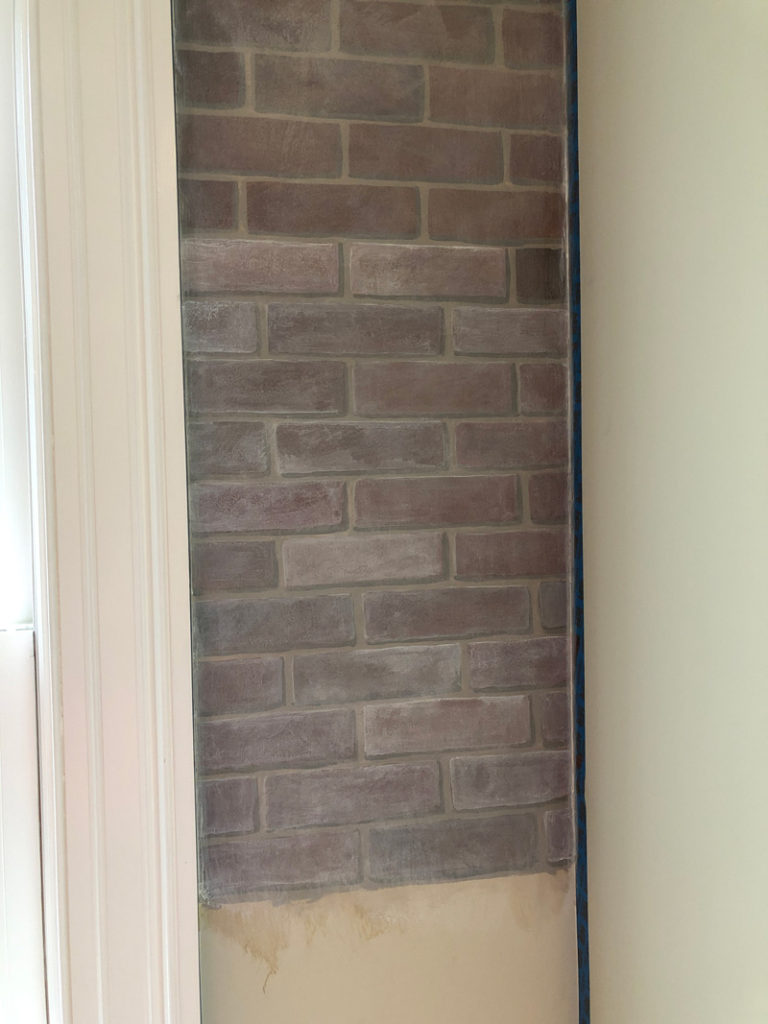 Next I added ivy. I am so pleased with the shadows.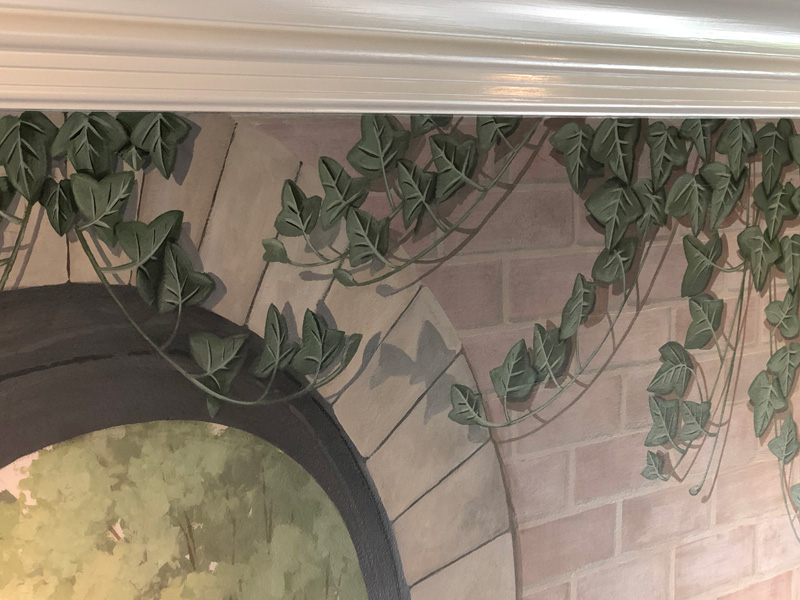 And I started growing my garden, plant by plant. Here are some pictures of my progress.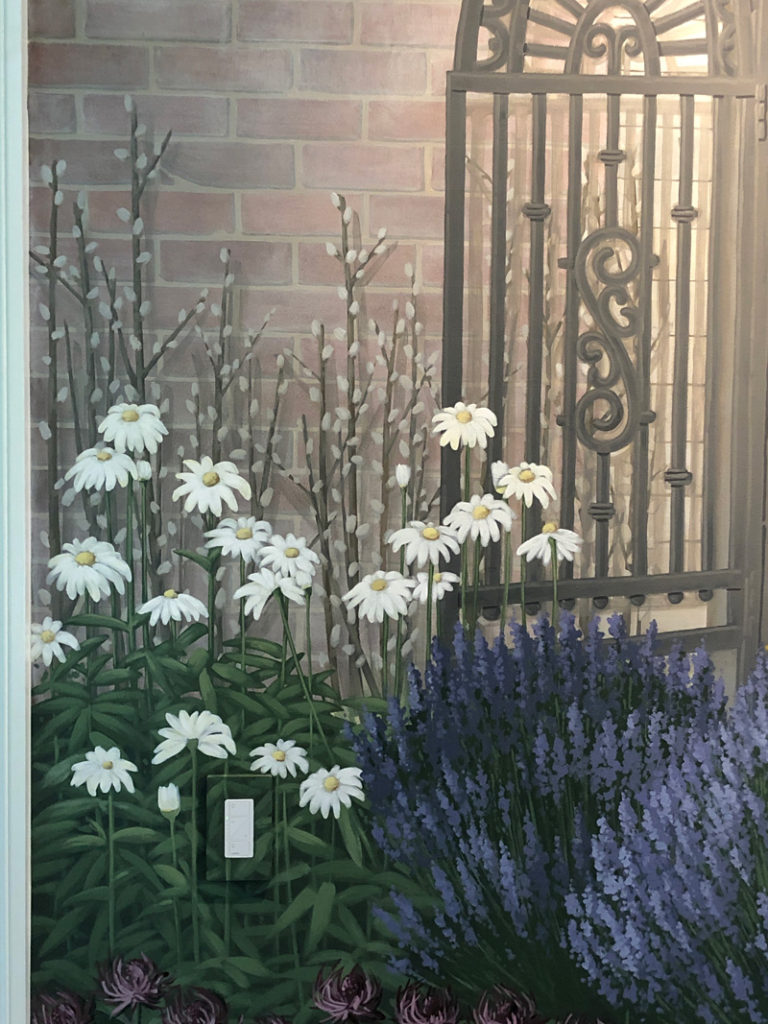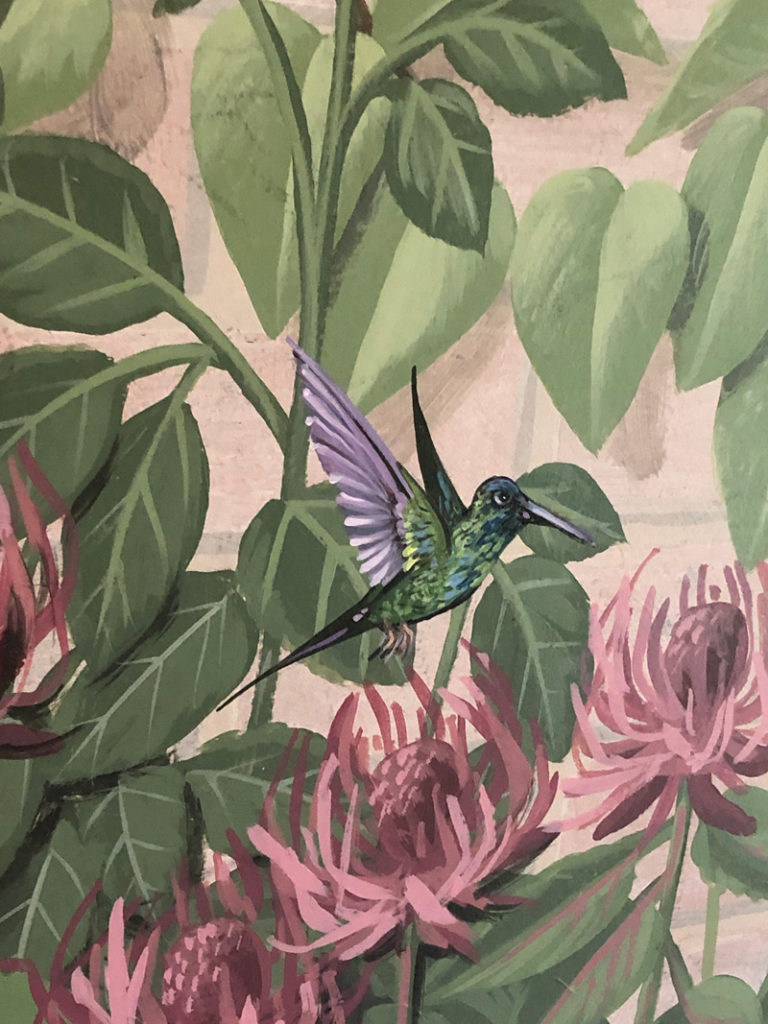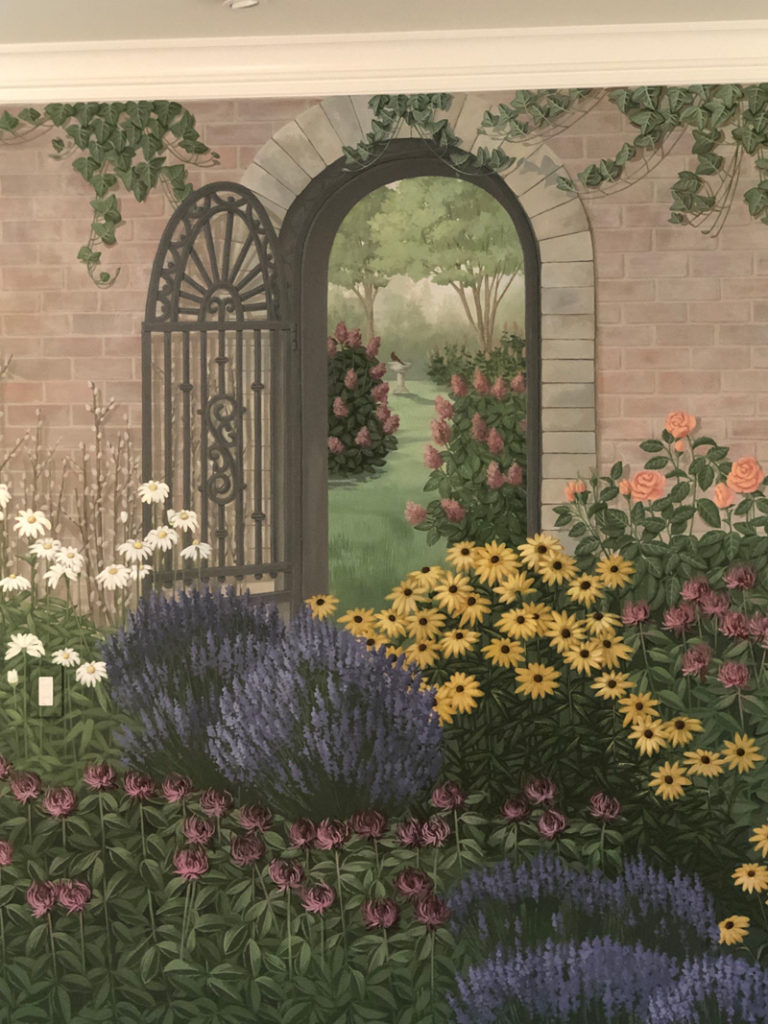 And then it was painted. Time to step away. I am very pleased with the peaceful calm the garden evokes. Here's the full mural.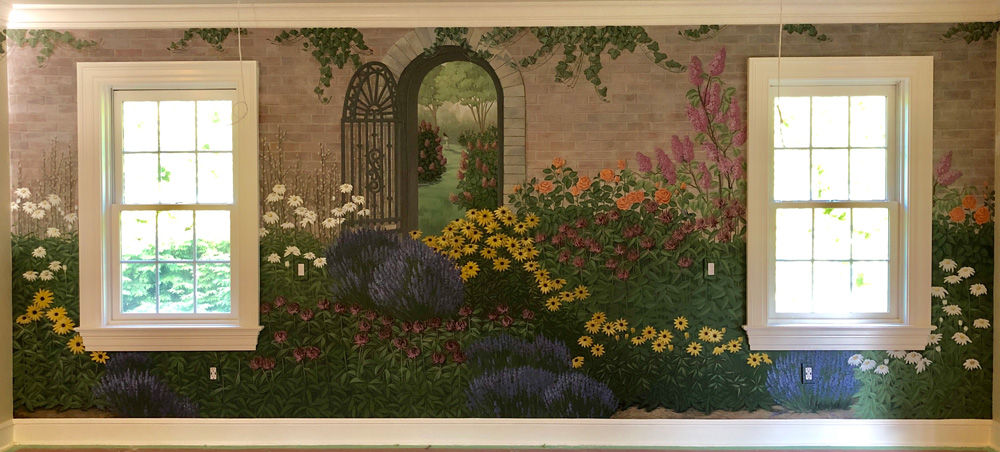 And for a sense of exactly how it feels as you walk into the room, walk with me through the garden gate.
It's just paint. And surely a little magic.