I'm struggling for a way to approach this with a little humility, but now that it's done, I've got to say, it takes my breath away.
So…let's start at the beginning of the second mural in a child's bedroom, that connects to the baseball locker I shared last month. My client was looking for a mural with a tremendous amount of action at home base. Having played the position of catcher, we agreed the scene would be of the catcher tagging the runner at home plate. We both liked the idea of a more dated, vintage look so you'll see the umpire in his black suit, the looser, baggier uniforms on the players and the ball fields and bleachers from a gentler, more simple time. The first sketches placed the mural over the bed.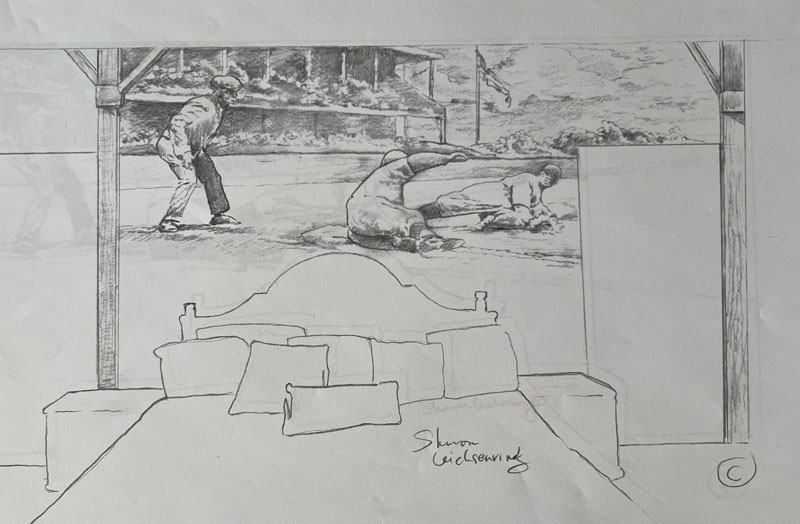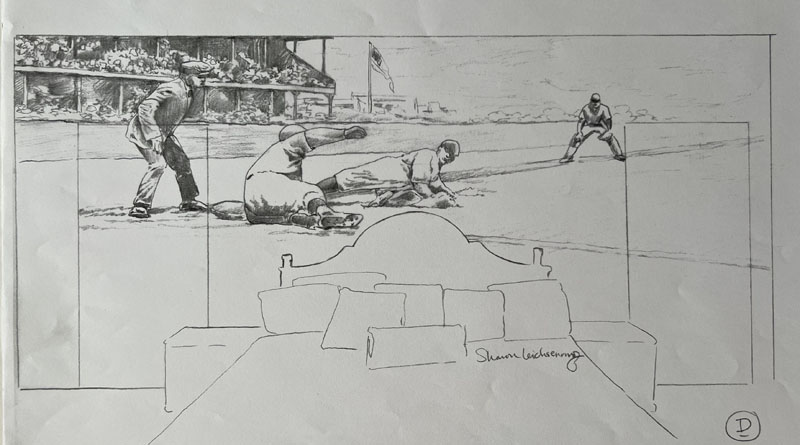 The space above the beds simply didn't give us the dynamic we were looking for so we crossed to the opposite wall, where the mural could then be seen from the bed.
Here's what that wall looked like.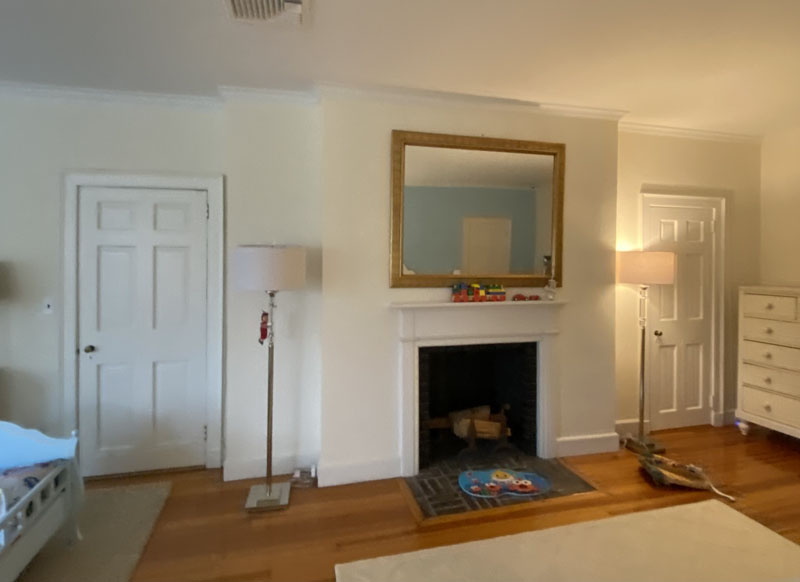 Same advice from my client. Just ignore that door (yes there's one more) and paint like it's not there. Boy, did the scale change.
Here's the next two sketches.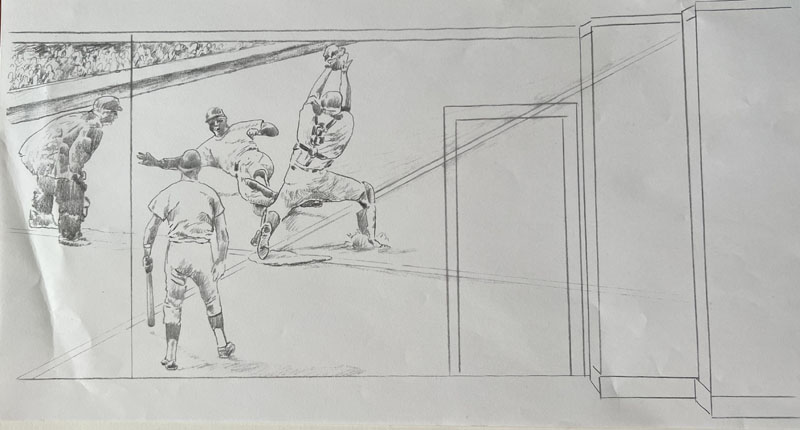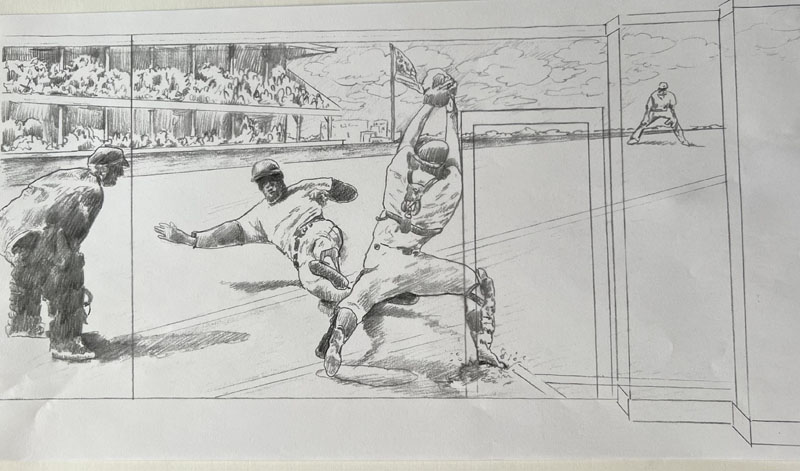 And finally, the finished sketch.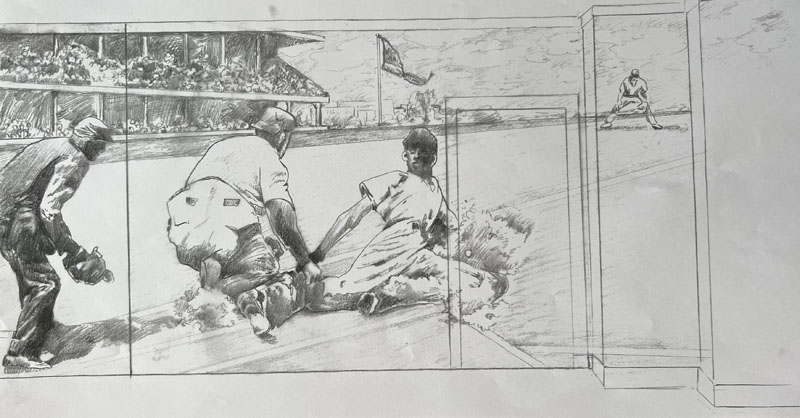 This placed the umpire on the adjoining wall, running those bleacher angles across a 90 degree turn, and carrying the field over a few little bump outs, and let's not forget, one more paneled door.
So let's get drawing. Here's the layout in charcoal.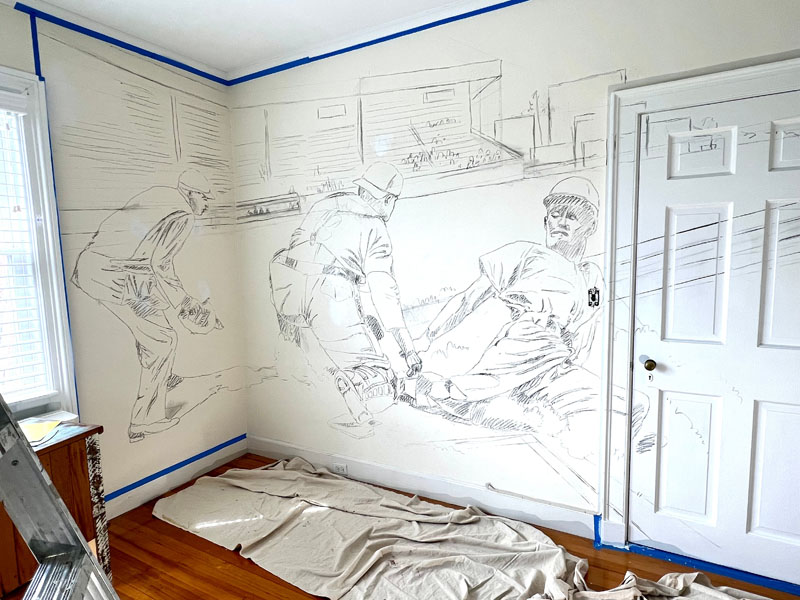 And then let's start blocking in some large areas of color and things begin to take shape.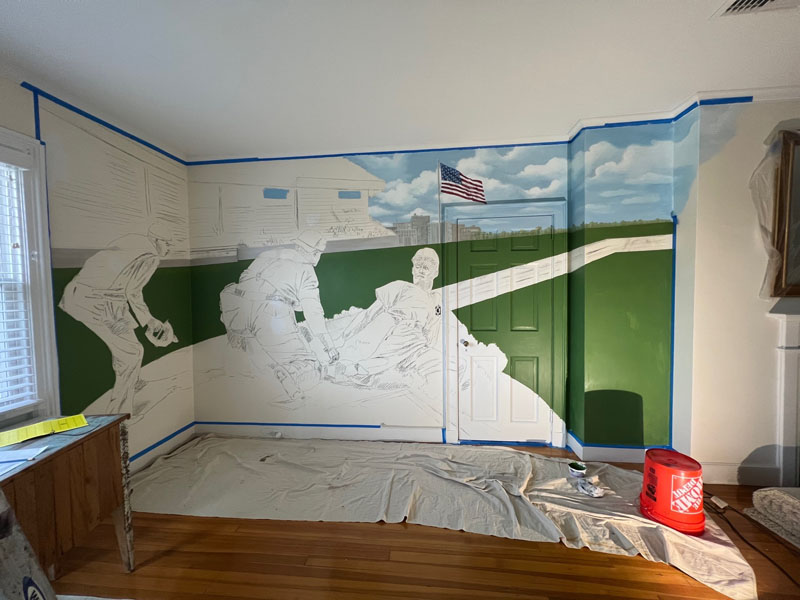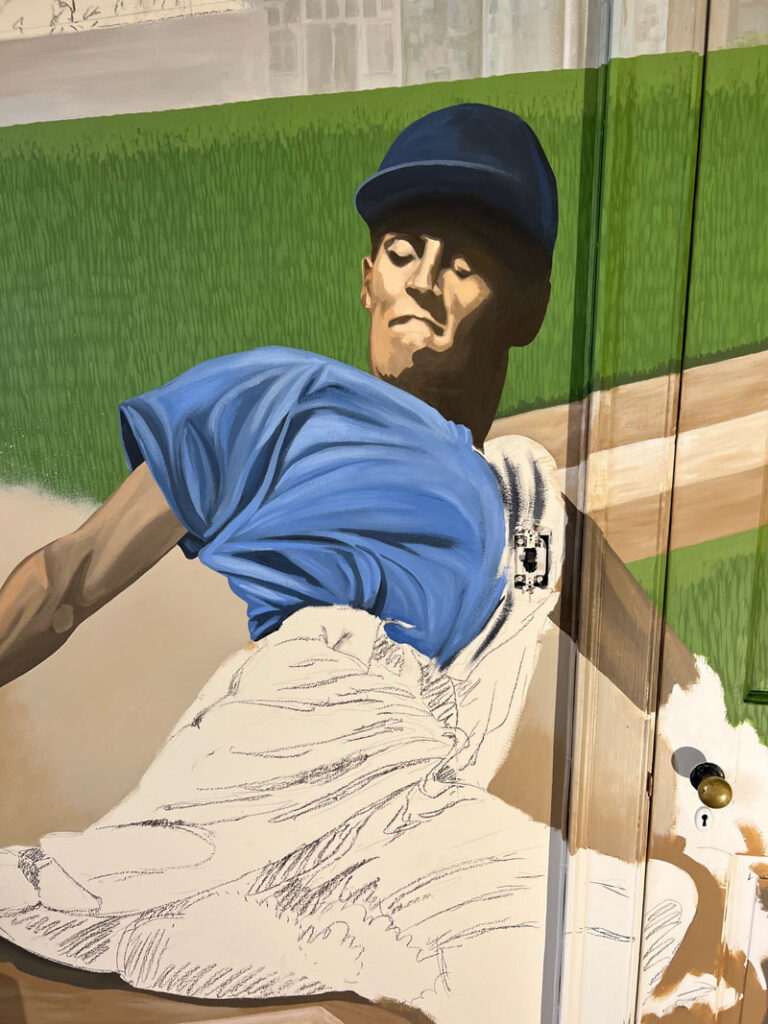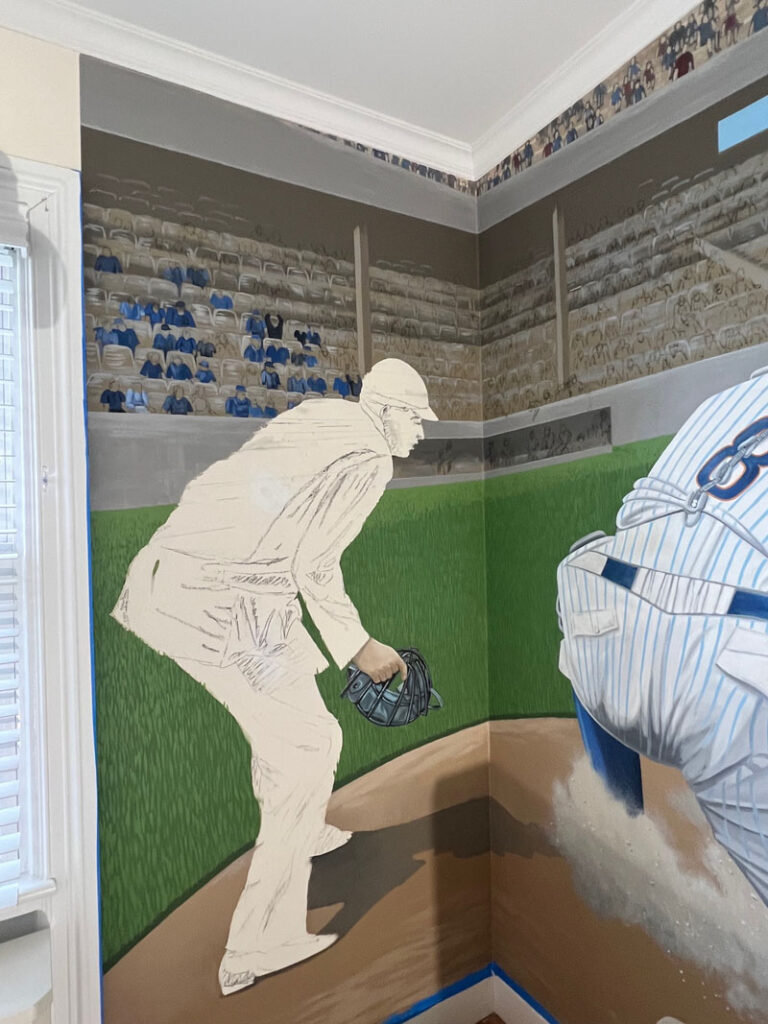 I'm moving now. Check out some details. Tell me that door just disappears!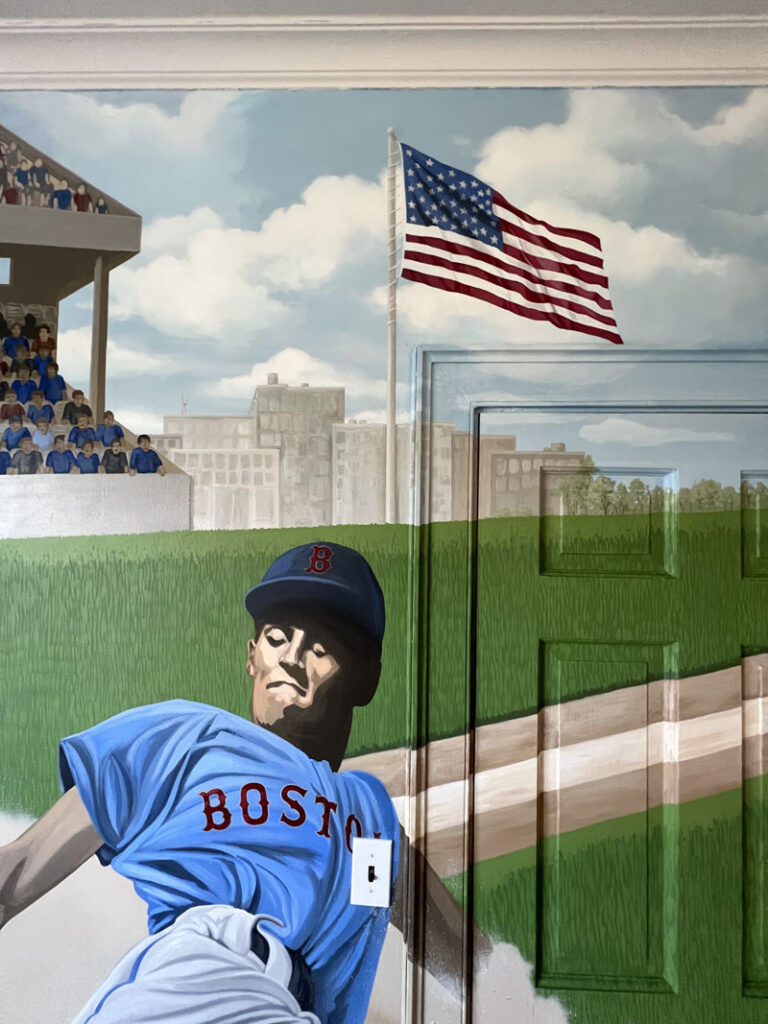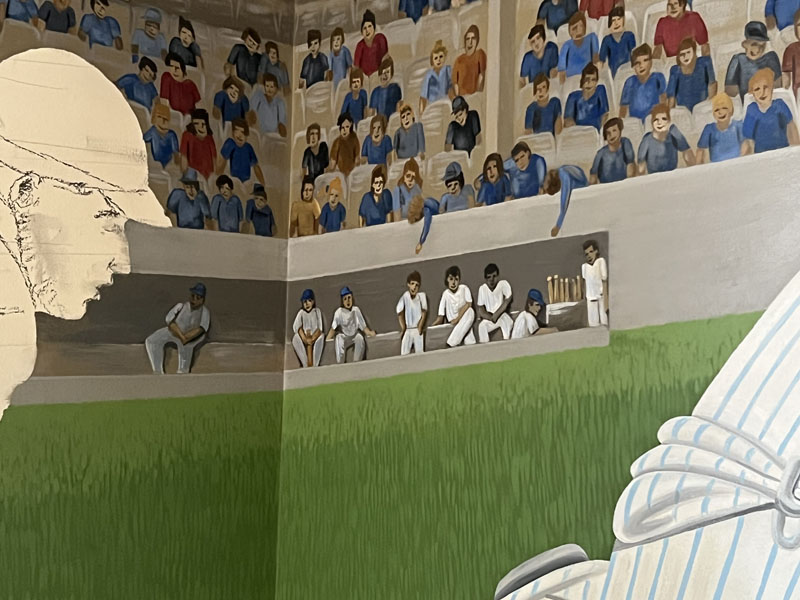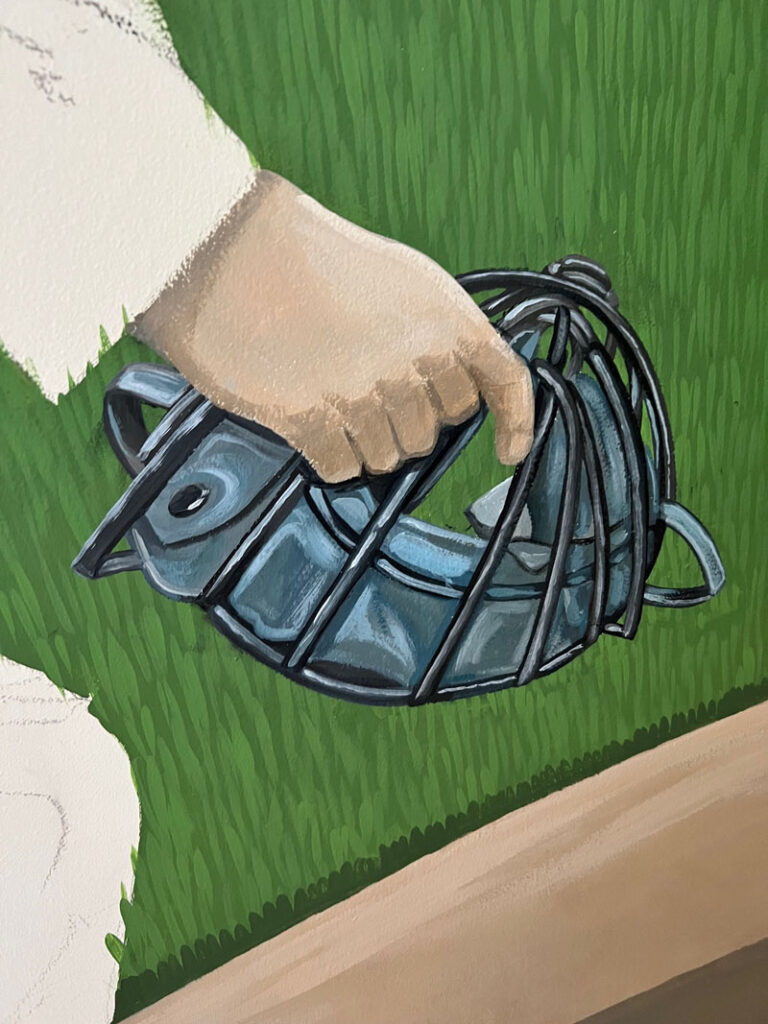 And just when I thought the end was in site, my client says, uh, no, we don't have the whole story here. We have some wall where the fireplace is to tie it all together. So , around another corner and across the wall we go, adding more field, the shortstop who has just thrown the ball, the second baseman enjoying the action. The scene is complete.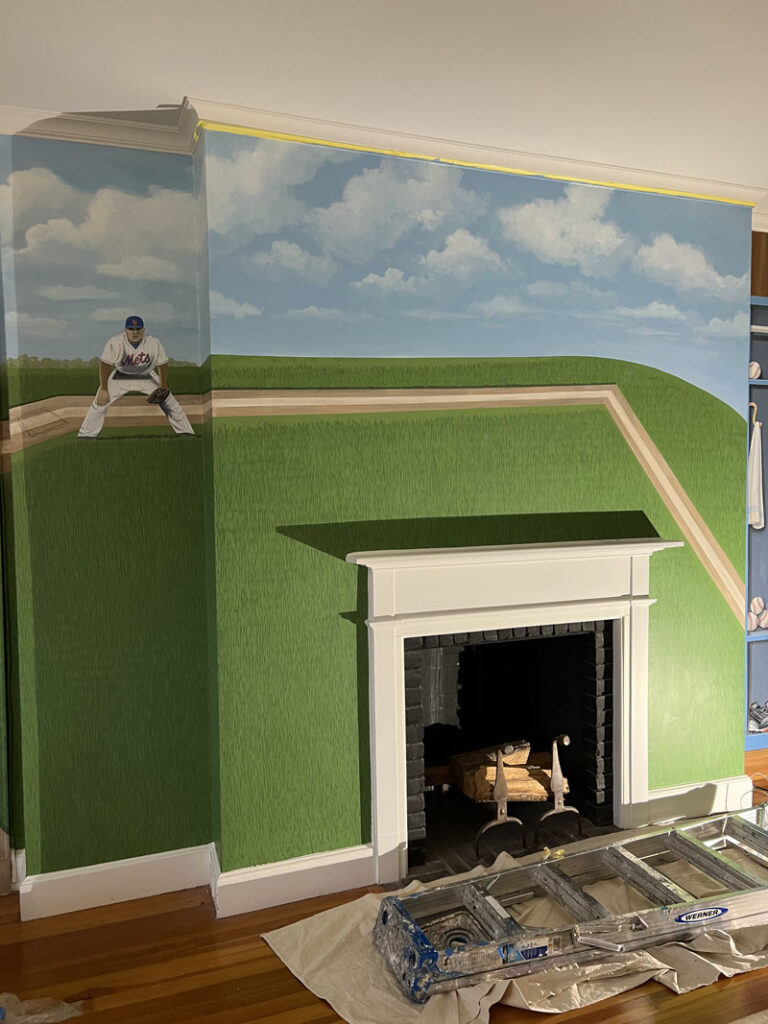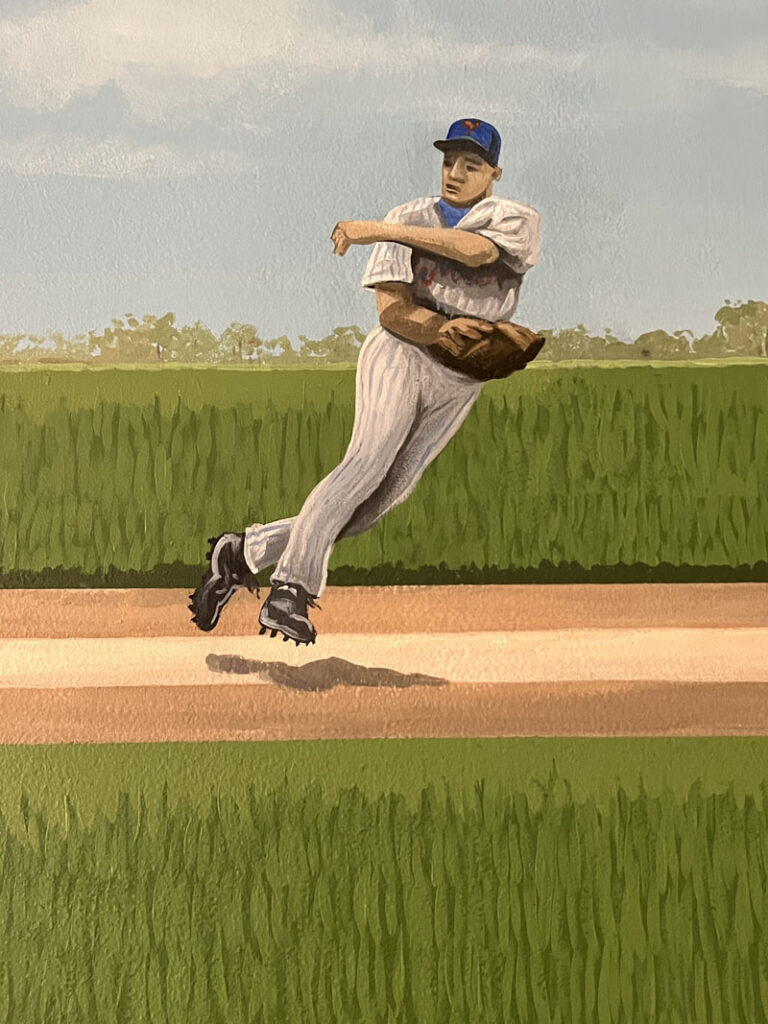 And NOW we are done. Here's the finish first. Straight on and from an angle.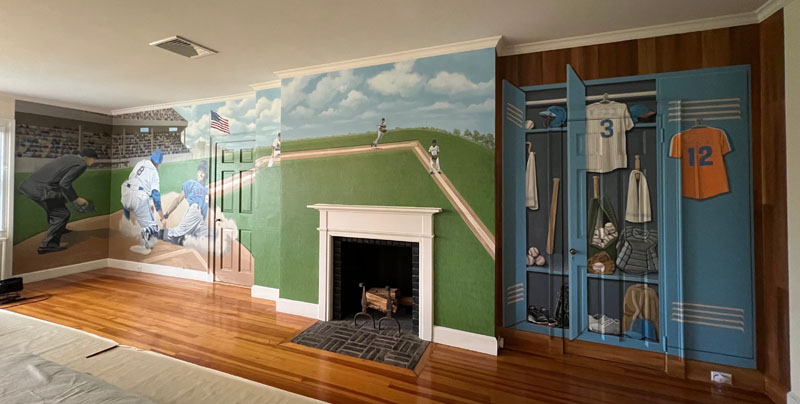 And one last photo to really put this scale in perspective. Check me out next to the main players.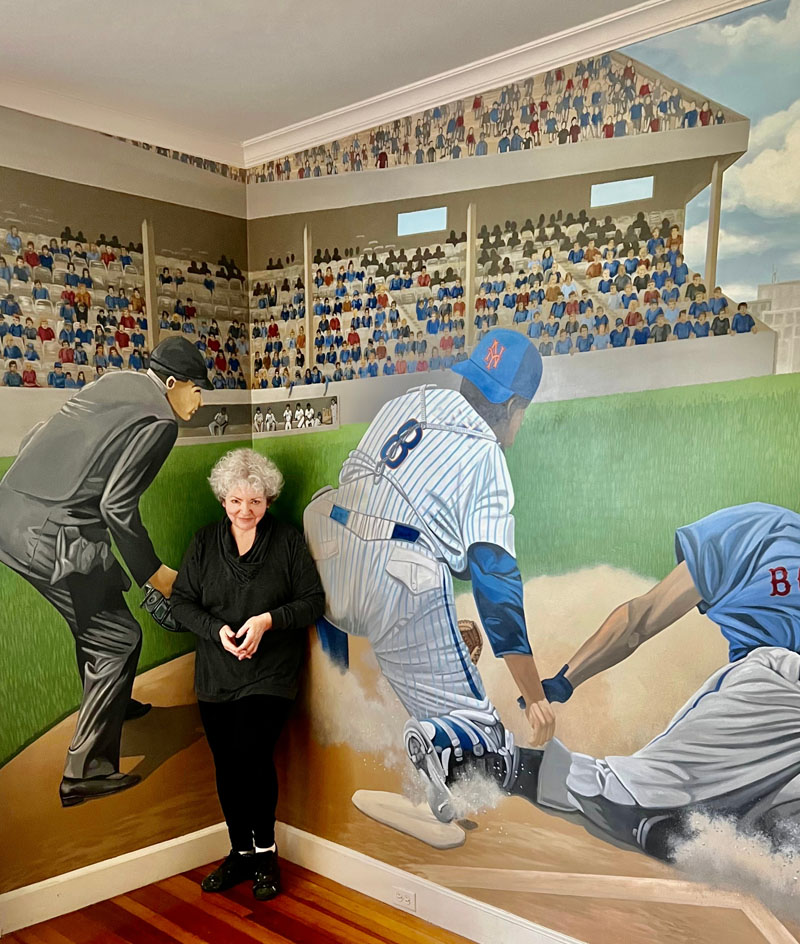 I loved every single minute of this designing and painting this mural. Might just be what turns me into a Mets fan.
Love to know your thoughts.
 Play ball!