For my friends in the northeast, have we had enough snow yet? For those of you in warmer climates, you just don't know what you're missing (or maybe you do, and that's why you moved away). In any event, this month's newsletter deals with that particular room of the home where, regardless of the weather, we join for family, good friends and delicious food.
You've guessed it: the dining room. Here is a sampling of murals and faux finishes from a handful of my favorite dining rooms.
First, here is a classical Zuber design panel. My favorite part of this mural is the trompe l'oeil frame I painted around the mural so it has a detailed start and finish. The rest of the walls were glazed for added depth.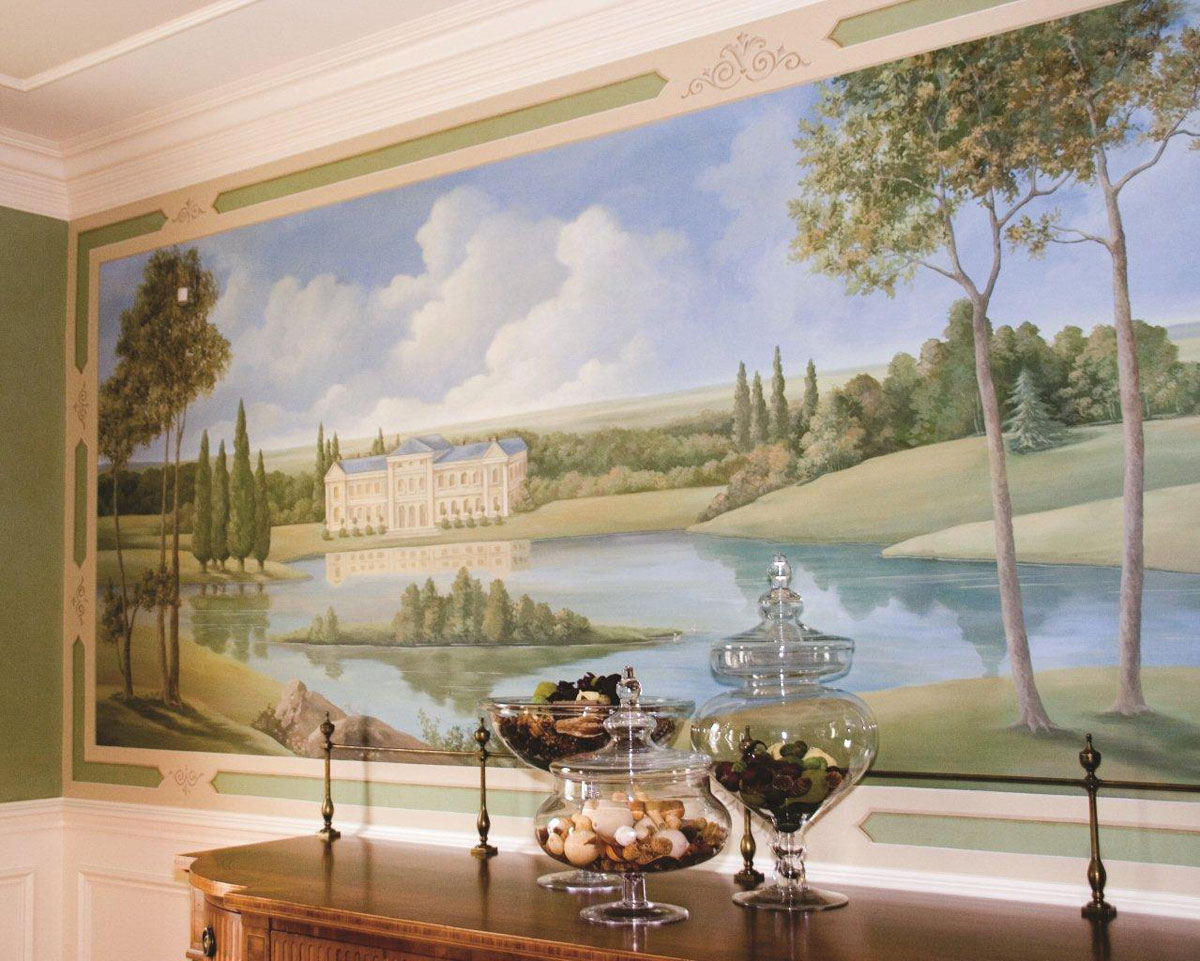 Next, is a sunny Tuscan selection. The warmth of these colors carries through every on the greyest day of winter.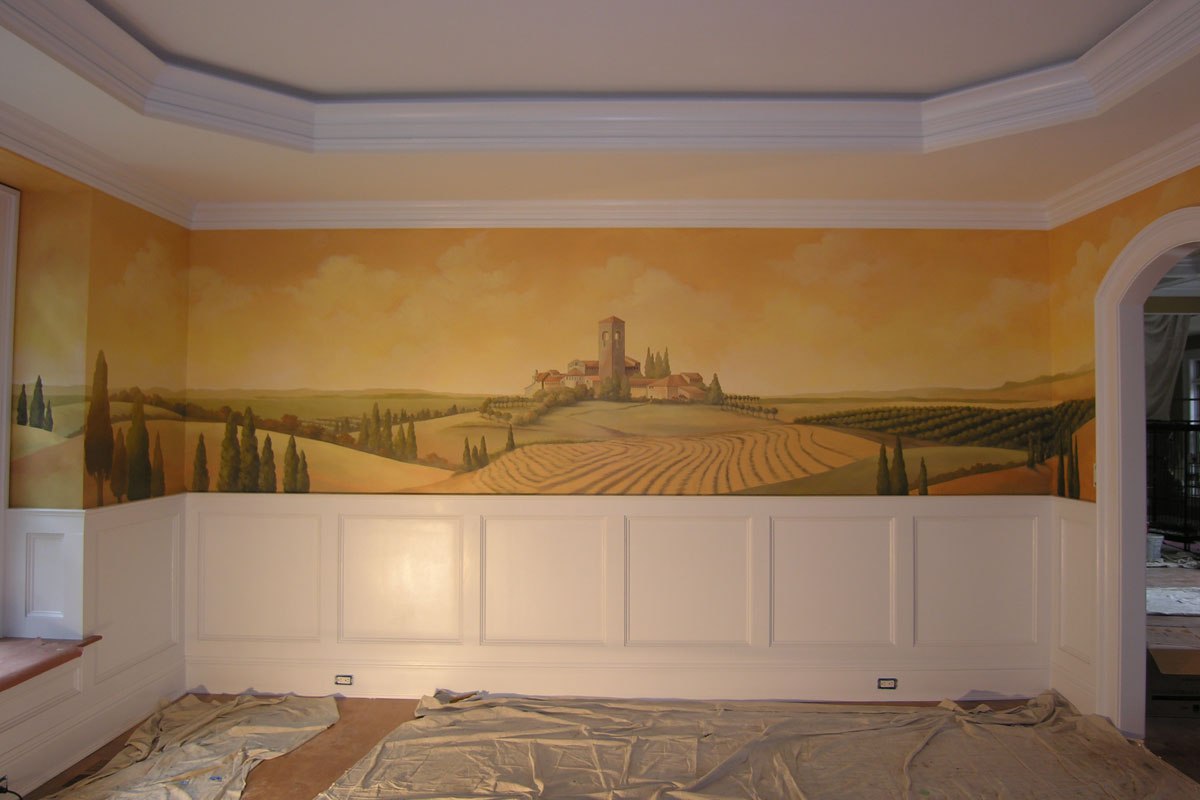 Loving these warm colors, our next room has a sophisticated hand painted medallion. The walls sport a mica-infused plaster finish in a warm custard yellow.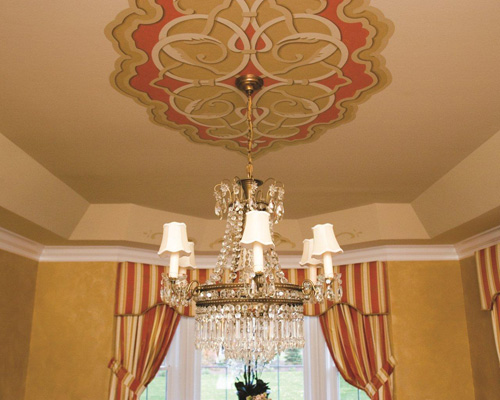 Here is an art deco favorite. Looks like everyone is at the party already!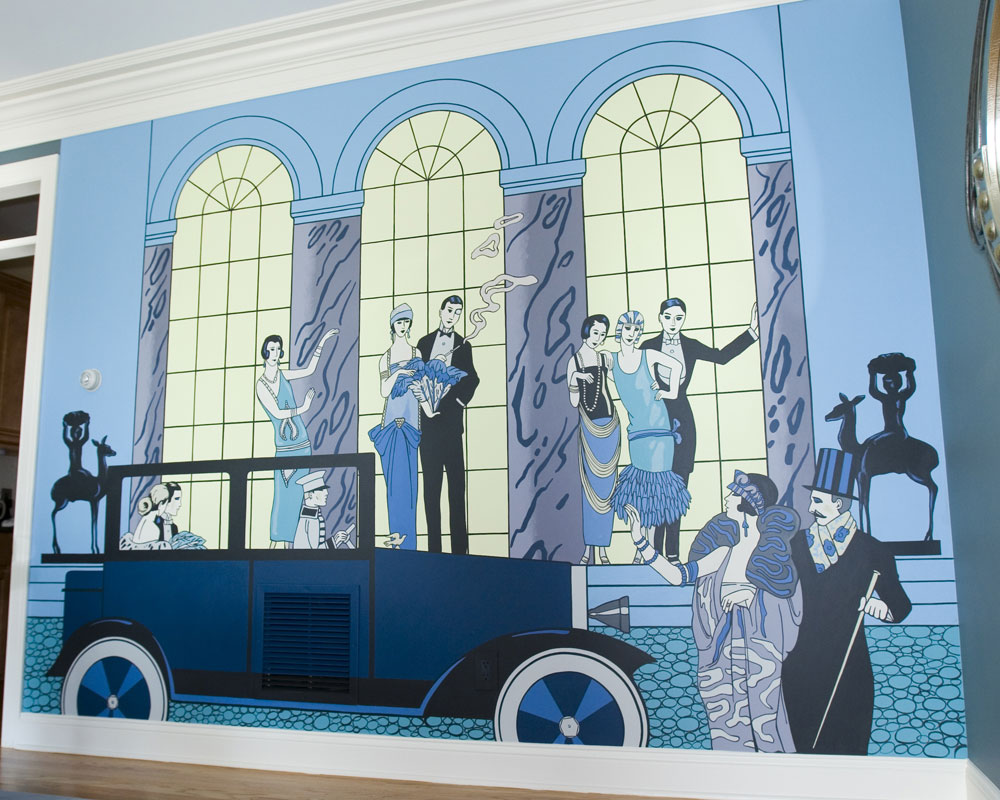 The soft pastoral colors of this landscape promise just the right dinner setting.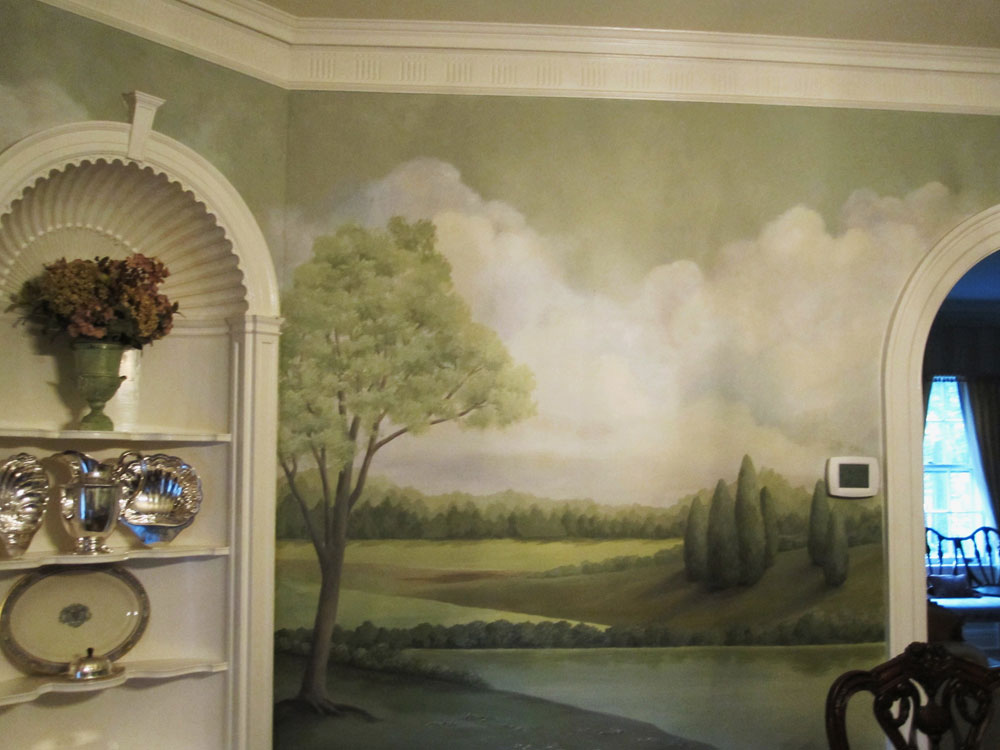 The bold, red background with its hand-painted detail is counterbalanced by the soft geometry of the glazed diamond finish of the dining room. All the edges are finished by hand, slightly uneven – no taping – and dusted with a mica powder. The challenge, ending up evenly as I went around the room, with a job here and there. Note how I integrated the geometric diamond form in the foyer's graphics.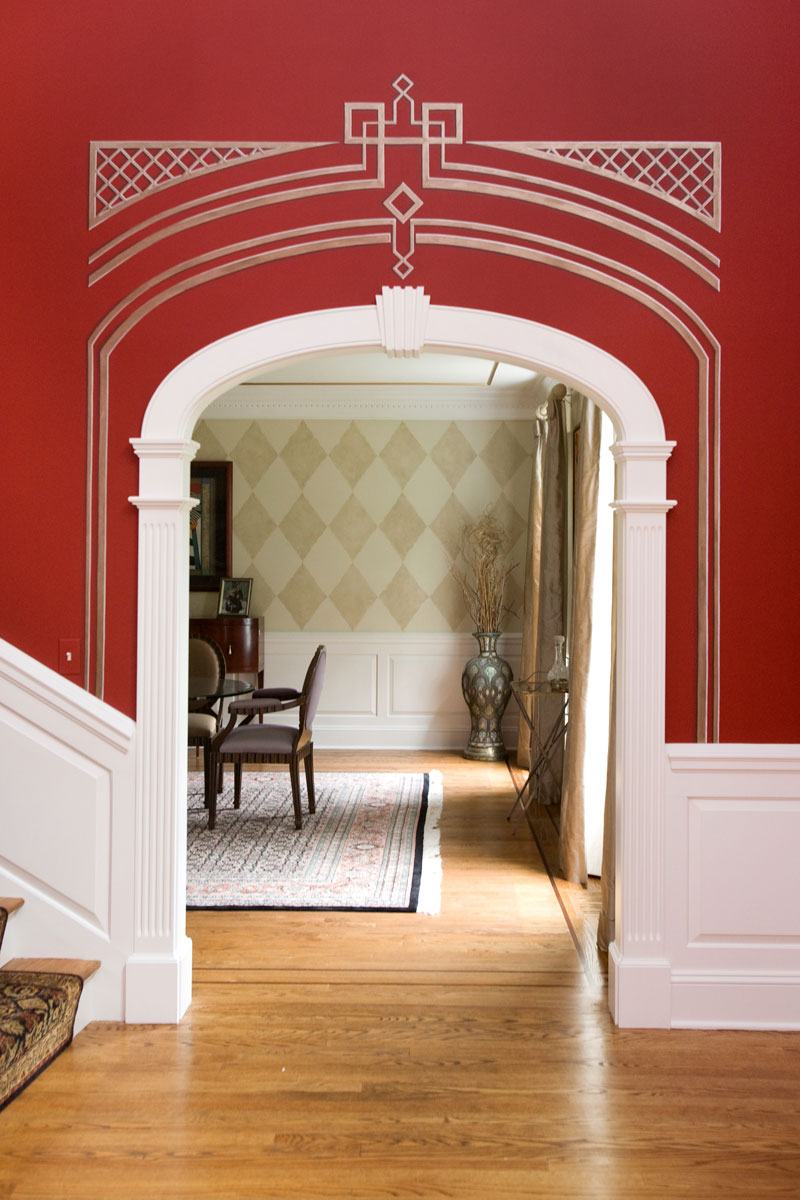 My last selection features a raised plaster stencil of intertwining acanthus leaves on a slightly darker plaster background. Note the hand painted details in the corners of the tray ceiling.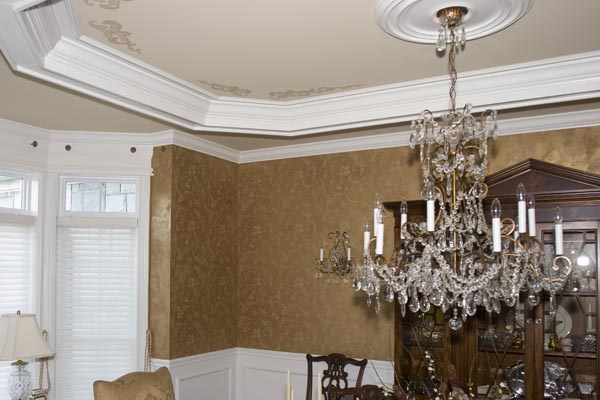 Hope I've made you just a little hungry. Is your dining room ready for dinner tonight?
I always love hearing back from you. Let me know what was your favorite.