It's been said, "All the other games are sports, but baseball is a love." You either get it or you don't. I love baseball, and so does my client. There are actually two murals in this young boy's bedroom.  Today I'd like to share the first project. There was a perfect space to paint a set of lockers, filled with baseball equipment. A perfect space? So says my client, pointing at the wall. All I can see is the paneled door, waiting with traps and crevices. He says, yeah, just paint over it. So that's the plan.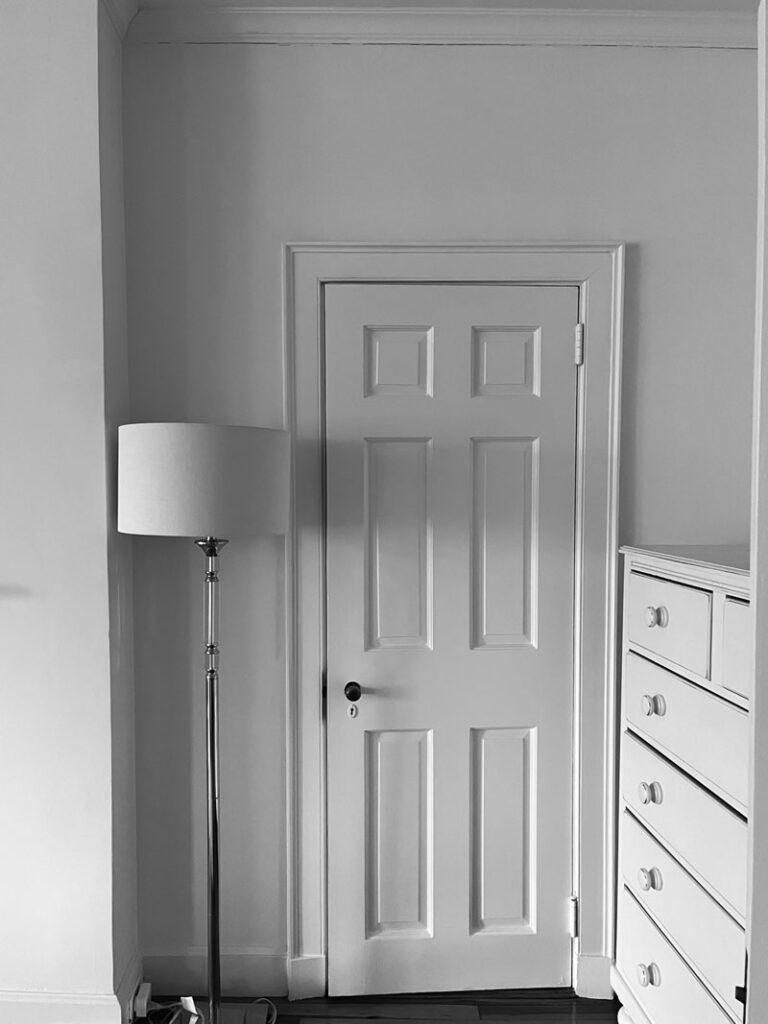 I start working on a sketch. You can see I included the door frame, and it's obvious from the start I cannot plan to avoid any of the difficult areas, the corners of the raised panels. I will simply force my brush over them. Here's my sketch.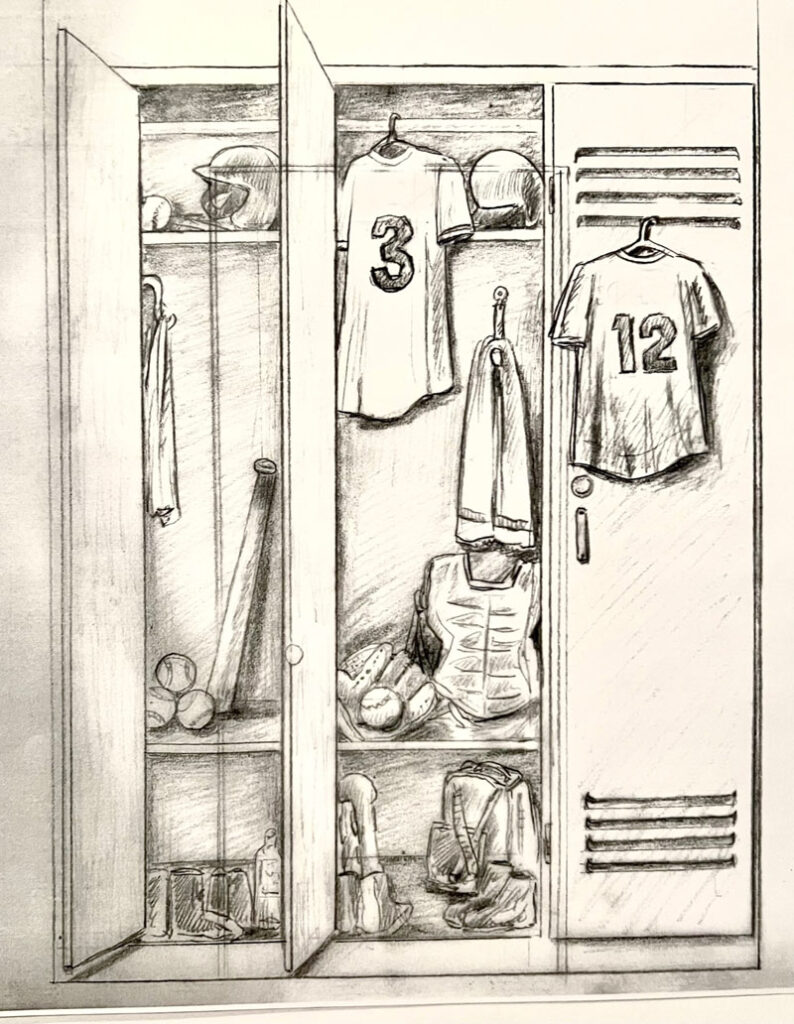 You'll see a blurry area on the top of the two shirts, here and in further pictures. I've blurred the area that shows my clients son's name, first and middle, to protect his privacy.
The sketching goes fairly easily. I'm starting to believe if I squint enough the door will disappear.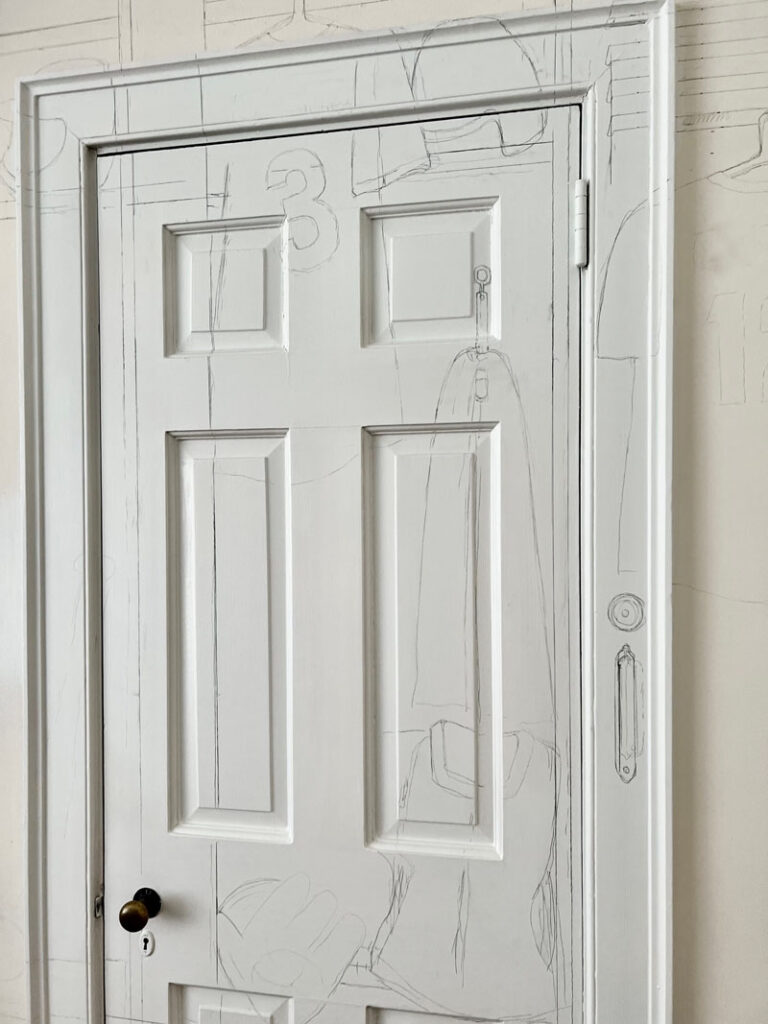 The blocking in process goes smoothly too. I must be squinting well.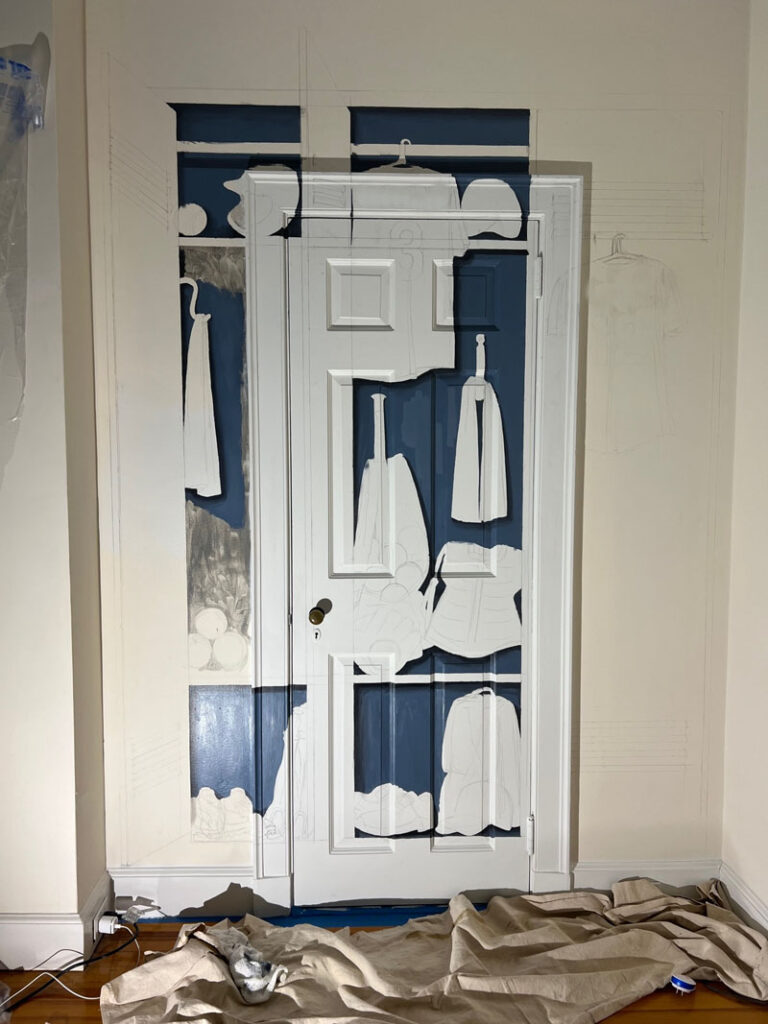 The actual detail painting is going a little slower. There are many curves and dips to navigate. Check out this equipment bag filled with baseballs. I've got to keep my focus straight on and ignore the lack of flat surface.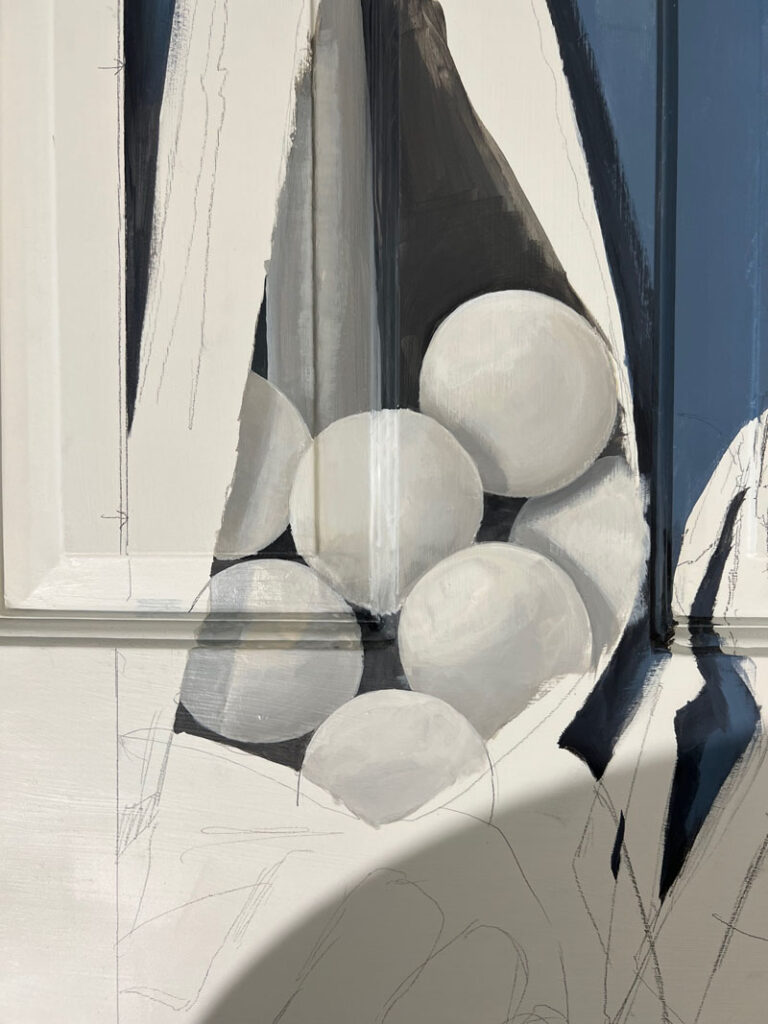 I'm gaining momentum, and each challenge finds itself completed. Here are some closeups.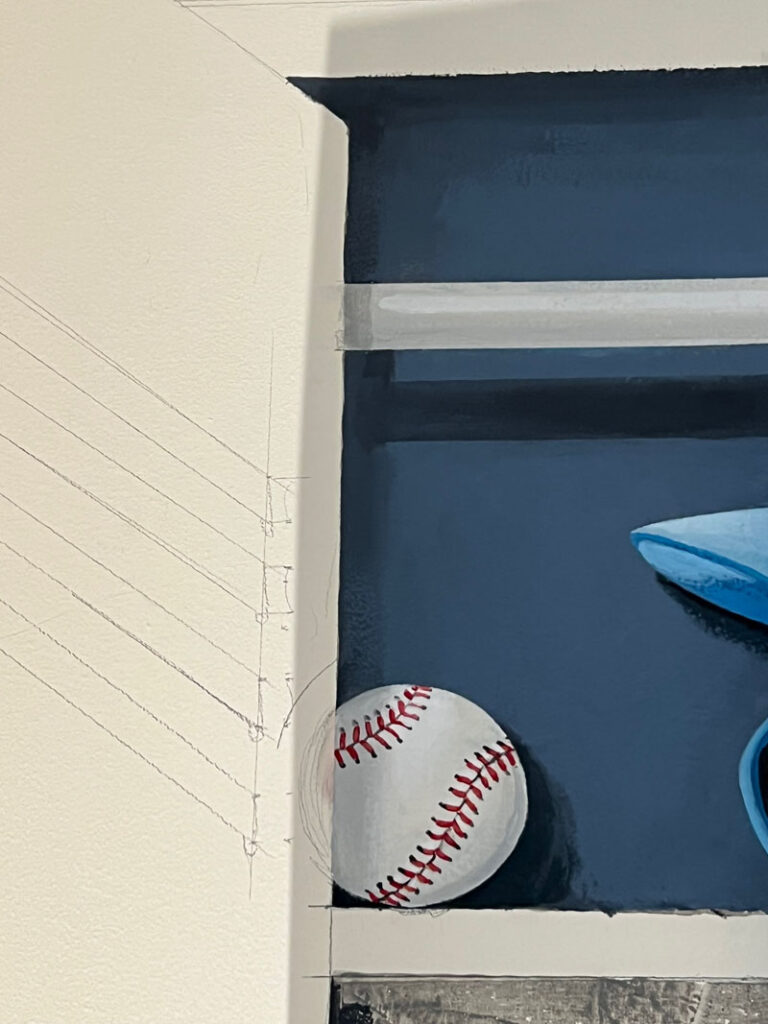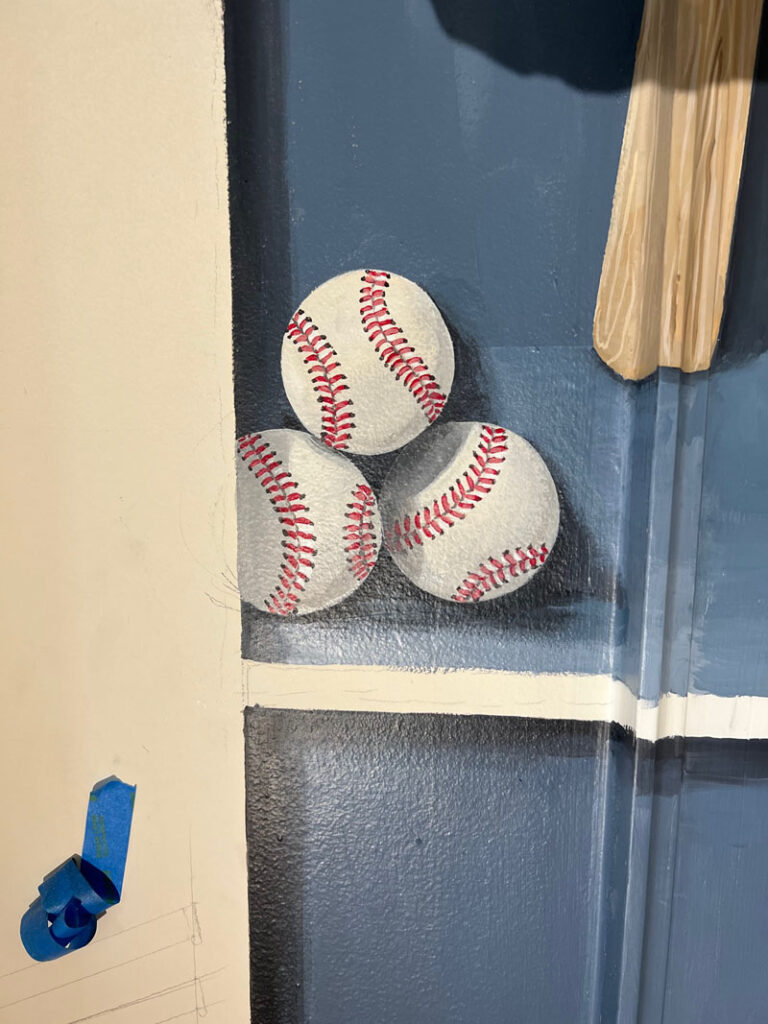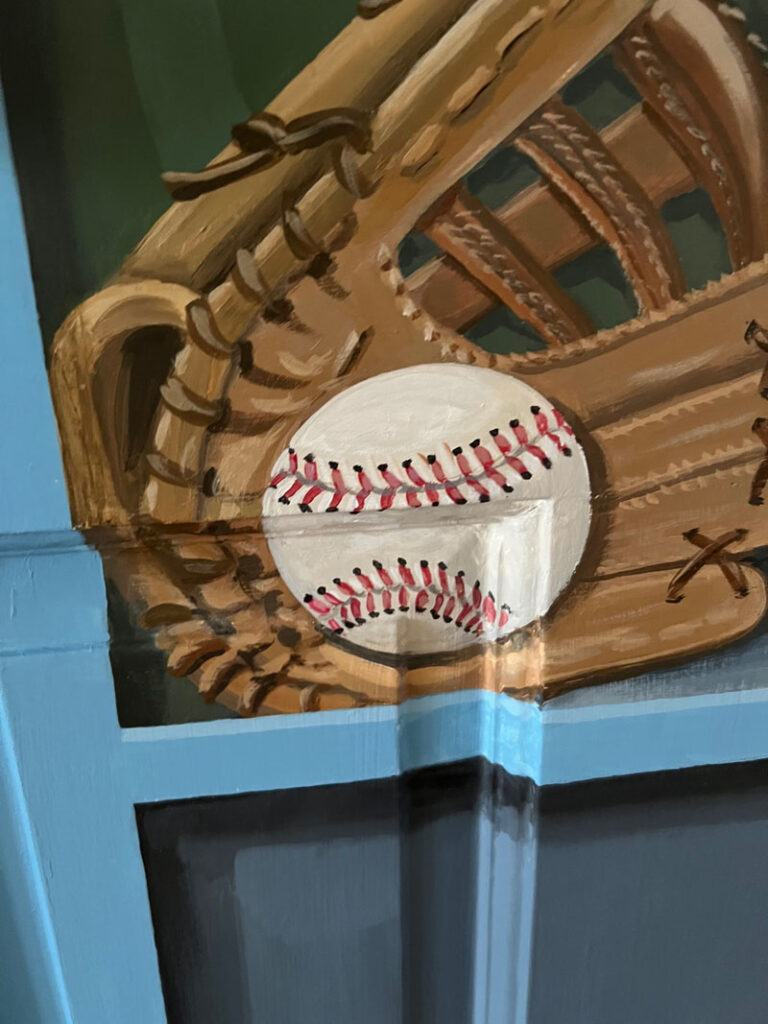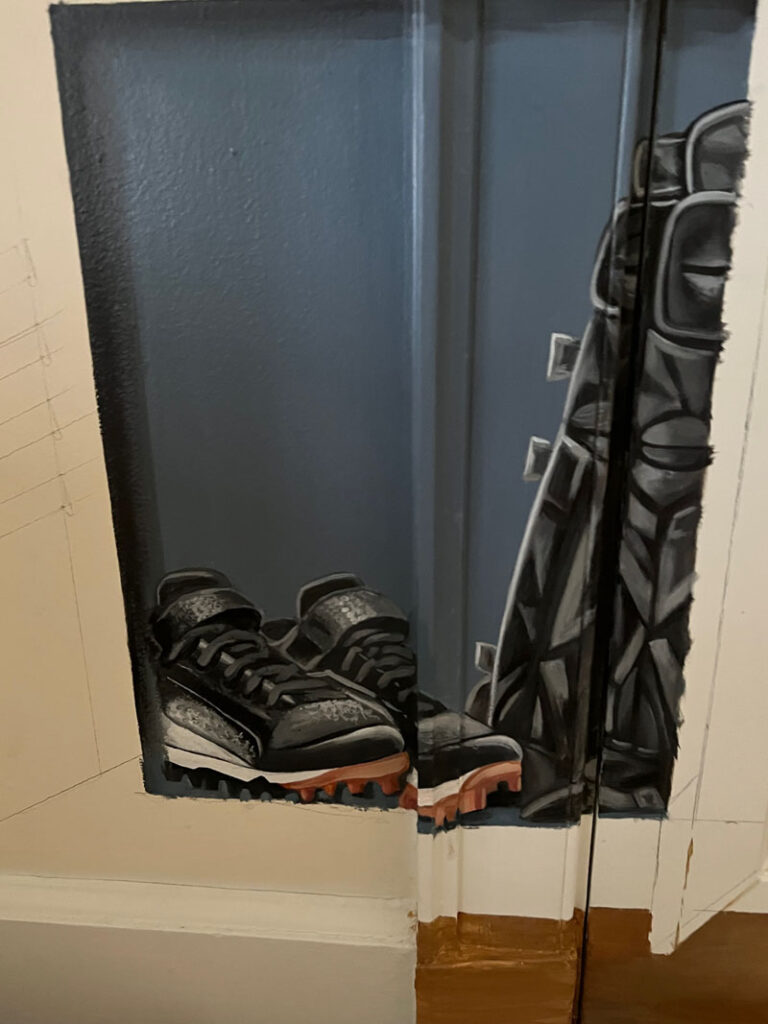 And without further ado, here's the finished lockers.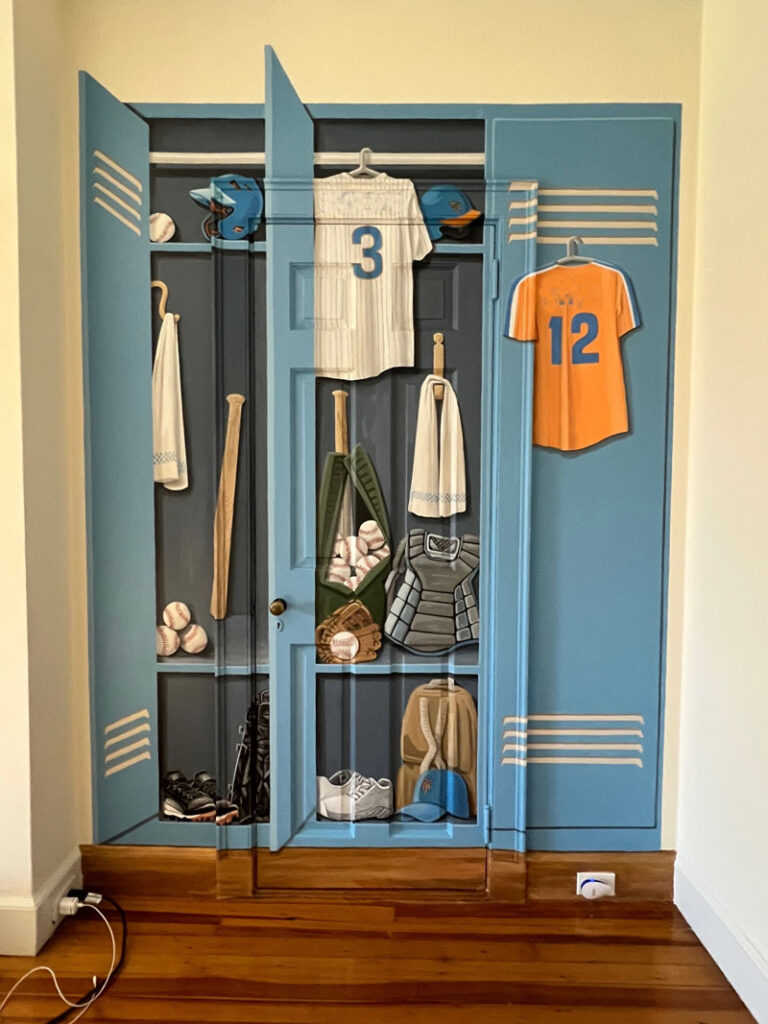 Tell me true, if you're squinting along with me, the door on the surface, I got it to disappear?
I'm pretty sure I did.
Play ball!