There are times when my head just hurts…so many ideas and no time to get something selfishly done, for myself, for just the joy of painting it.
Enter corona virus. The world as we knew it has changed. Each of us looks for a way to preserve our sanity. For me, I find solace where I always do, in painting. This time, I could use this time to indulge in painting something that had been floating around in my mind.
Months ago, I sketched three options for a bedroom focal wall mural.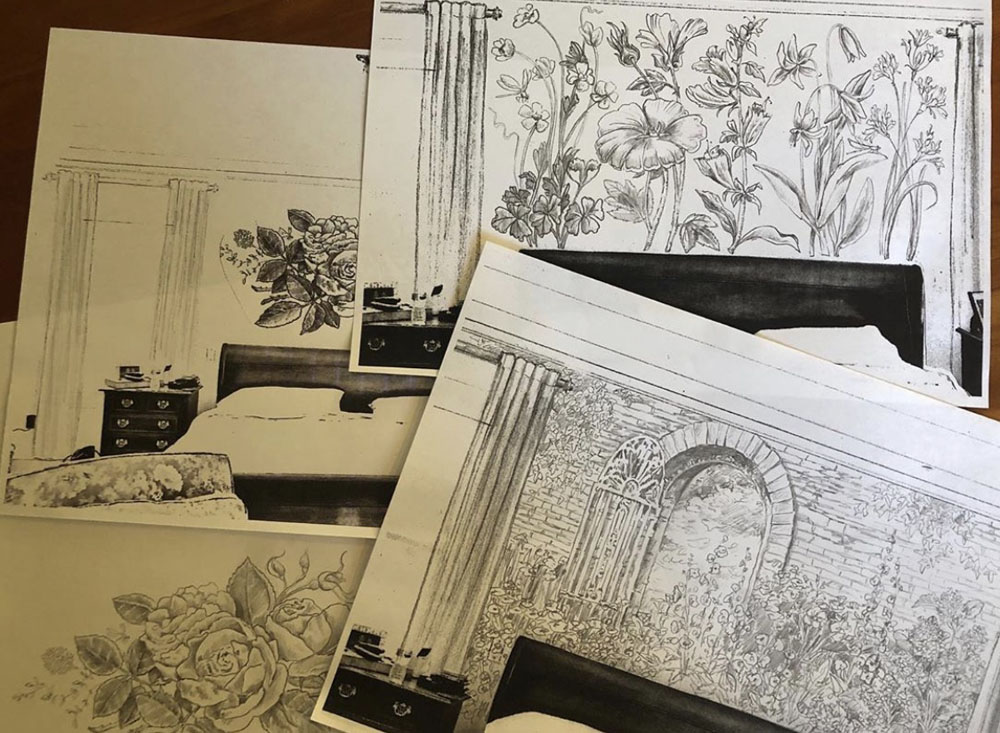 I loved the one my client chose. It was perfect for her space. But one of the ones she didn't pick? I fell in love with its possibilities.
I knew a place for it. I could see it done in my mind's eye, but when would I steal the time…
Heads up on the closet doors in my bedroom. It's one room where I just had played it safe, neutral. Beigey. So vanilla. One day, there would be time to bring this room alive, and now, here was the time.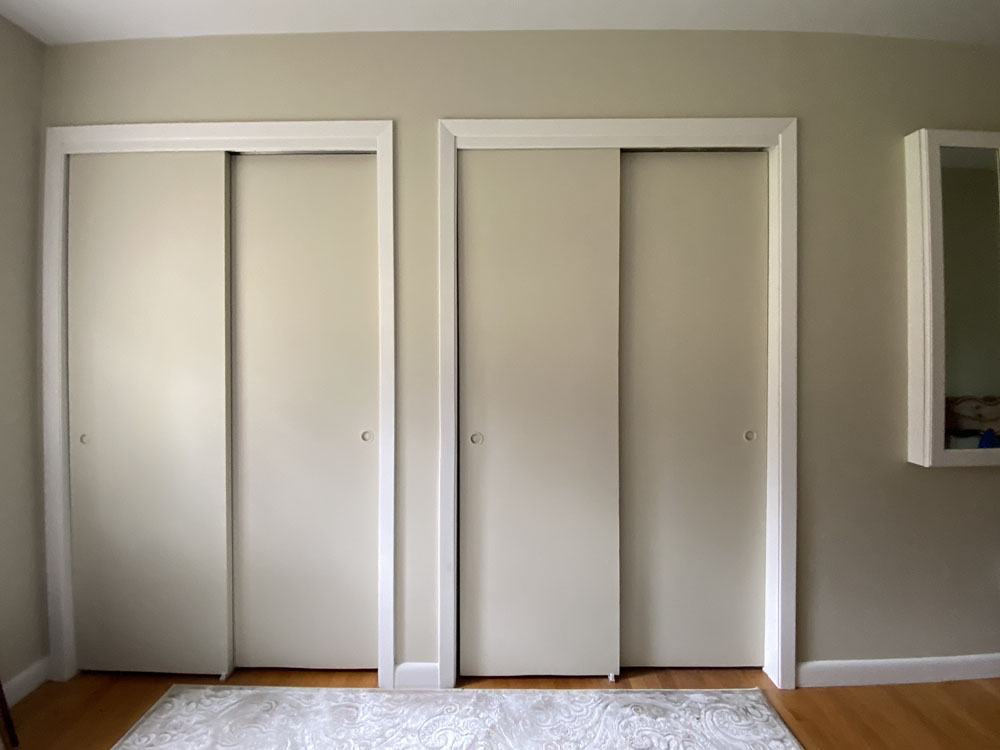 Warning to the husband. I'm painting the closet doors. Don't ask what, just trust me. Perfect answer from that person dangerously quarantined in the house with me. "Sure I trust you."
The eyebrows may have shifted a little when the basecoat color went on.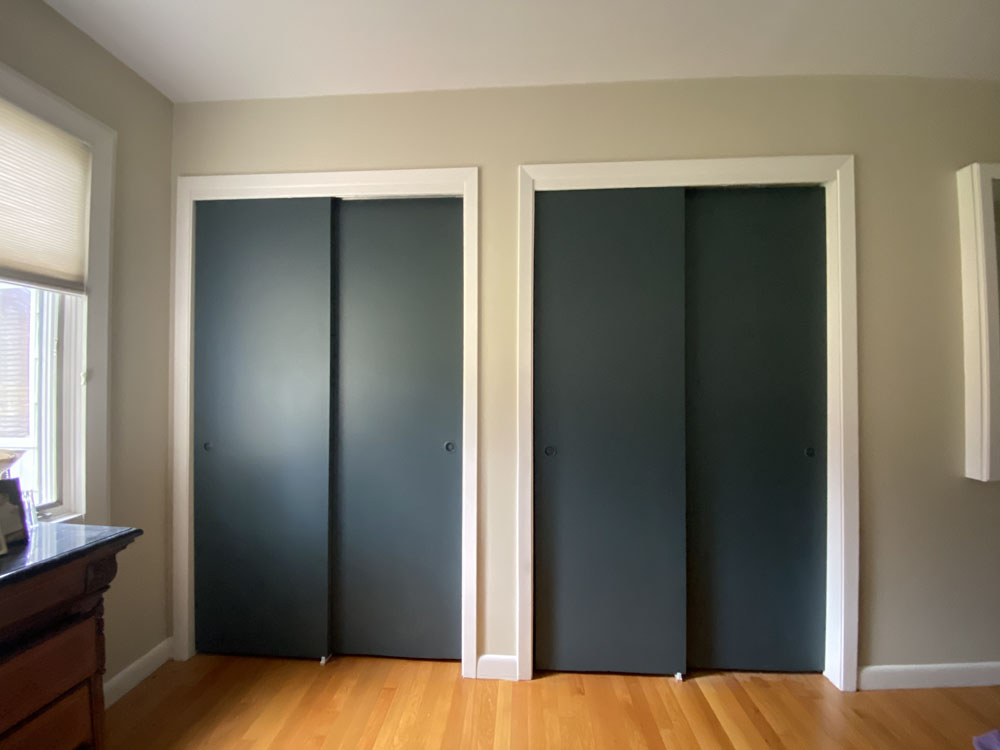 "You said flowers? I was just wondering what color…"
And that's the point that I got the idea. Forget being safe. I was going to paint them originally in soft pastels, a nice vintage look. Nice? Not good enough. It was time for a little drama.
I base coated the entire composition first and then recoated in Modern Masters Champagne. It started to come alive. Here's a progress shot, with the metallic coat completed.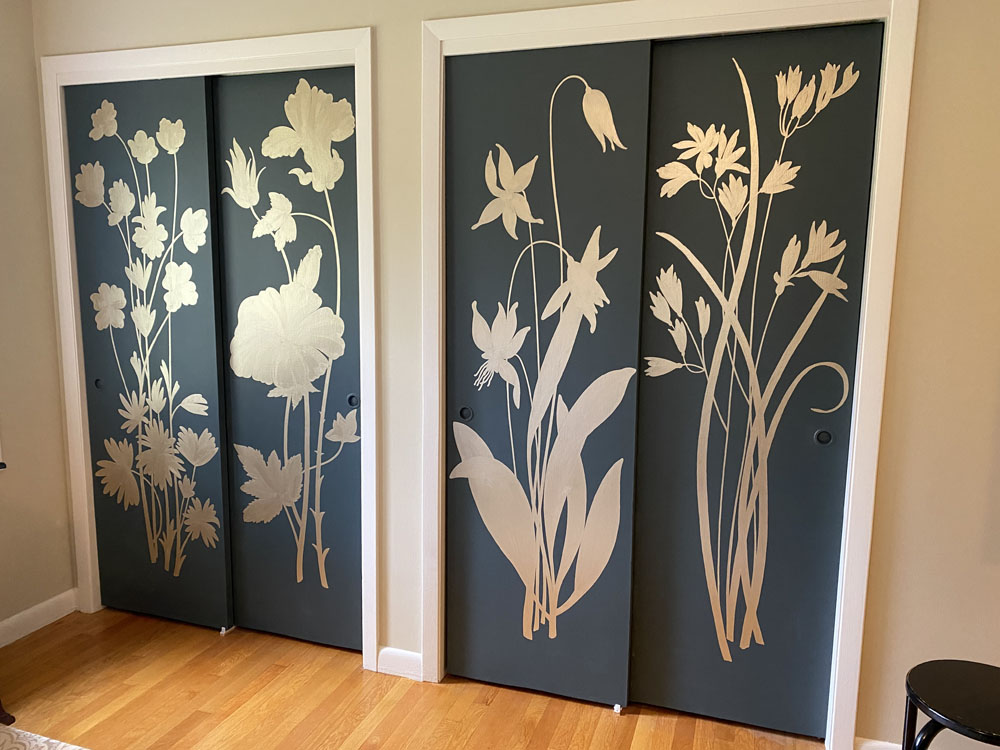 Next, I mixed a soft glaze of raw umber, darkened with ivory black and a touch of green phthalo. The glaze allowed me to build up the definition with soft edges.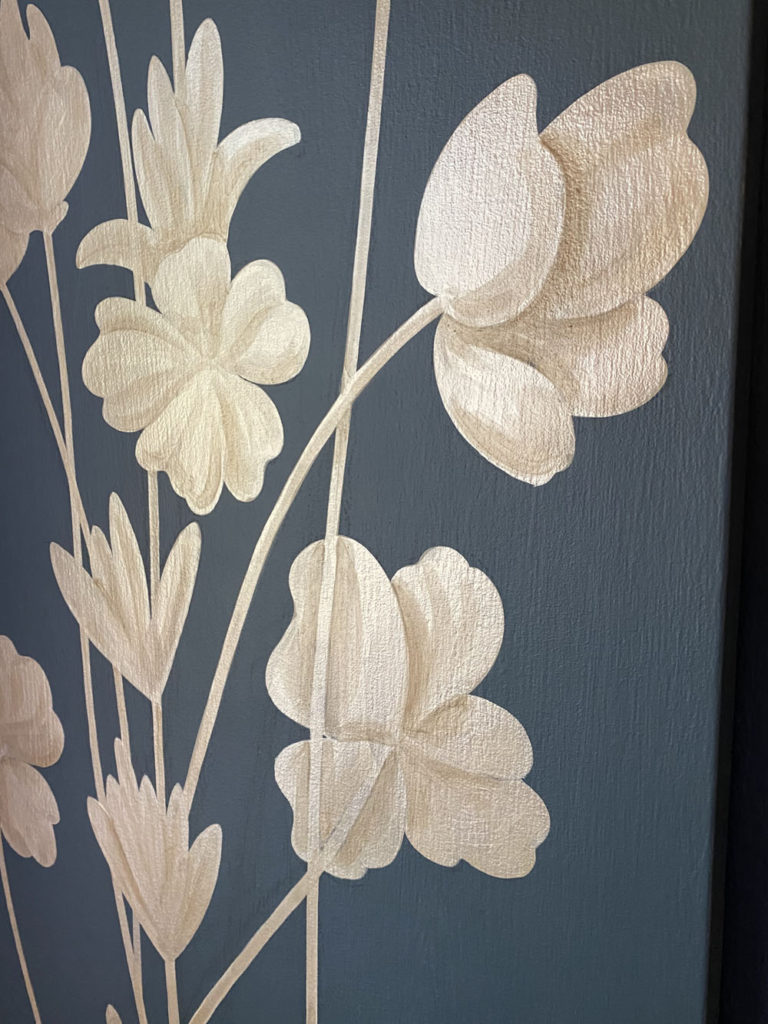 And I got lost in it. Sunlight flickered on my doors, shadows came at night. It was a place of comfort for me.
Here it is. Closeups and a video.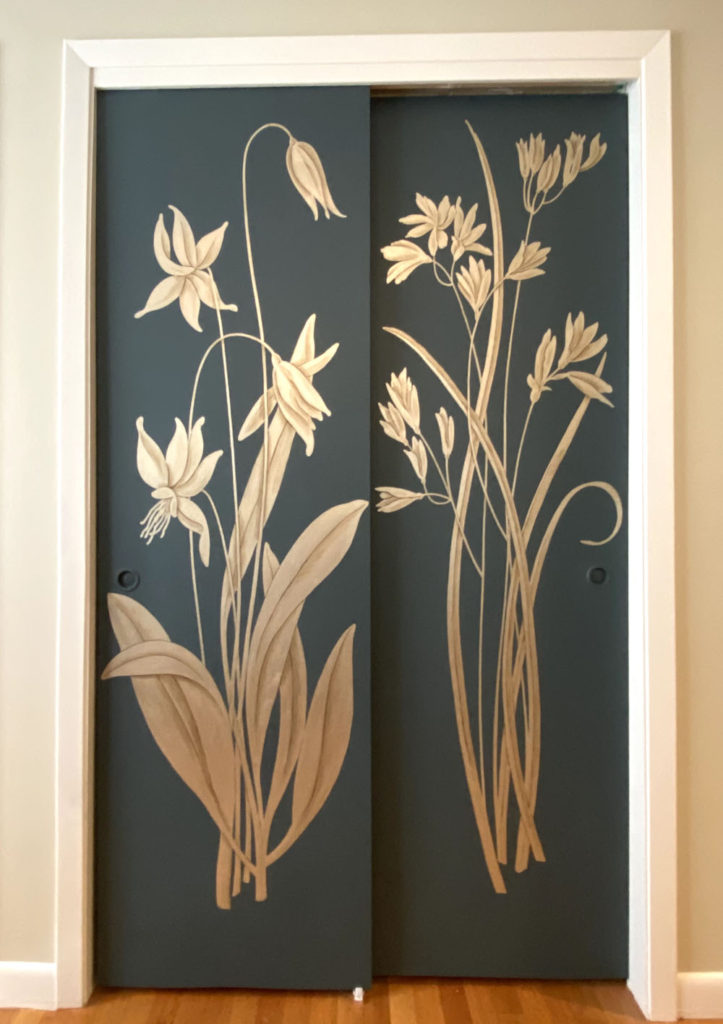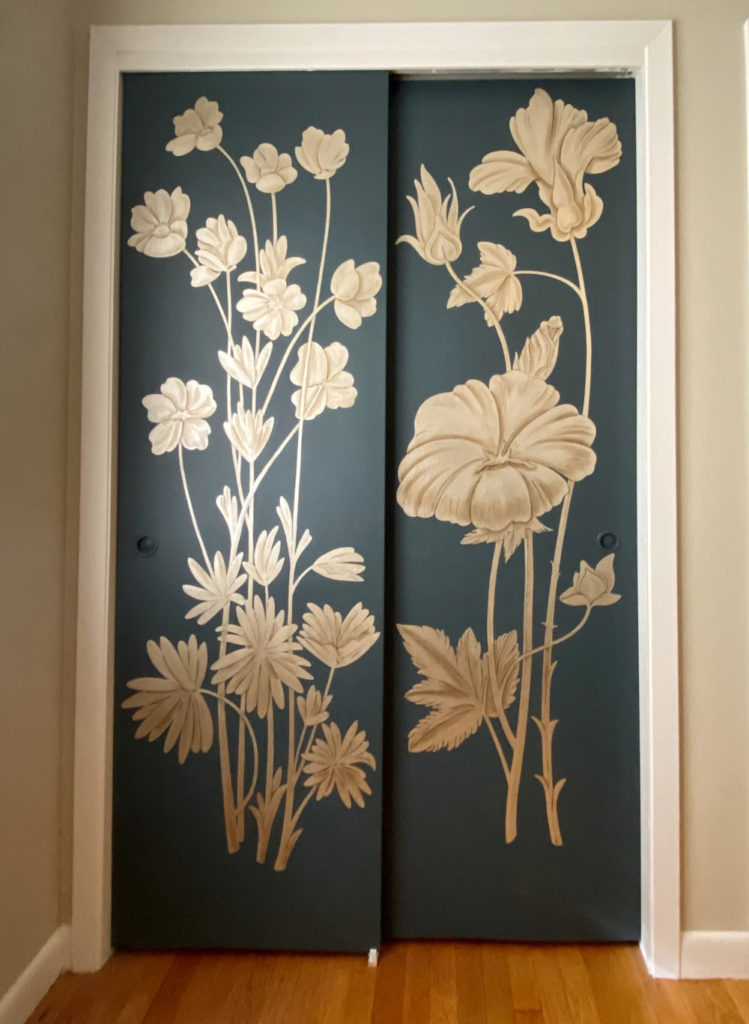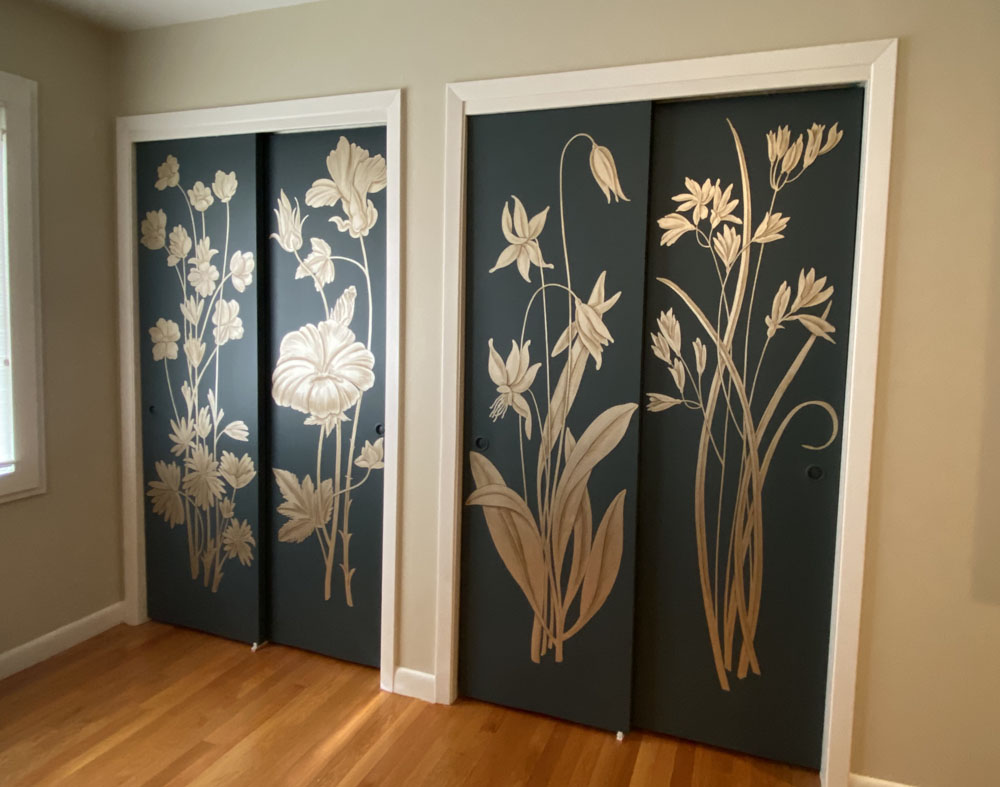 I love waking up to it every morning. There was a reason that sketch didn't get picked the first time. It had been waiting for me. Bonus, my husband loves it too.
I know this won't last forever, this frozen moment.
I'm so glad I was able to find a little solace. I truly hope you can find a little solace yourself. Use our newly found time to enjoy whoever you are finding shelter with.
Stay home and stay safe.