I love a good challenge. It keeps me on my toes and thinking out of the box. I recently completed two projects  that did exactly that.
The first was a mural for a dining room. My client made it clear that she and her husband wanted something that truly captured their tastes and personalities. She mentioned mermaids, schooners and kraken.
She had me at kraken. This was going to be fun. Kraken indeed!  Norwegian mythological sea creatures.  Here are a few of my initial sketches.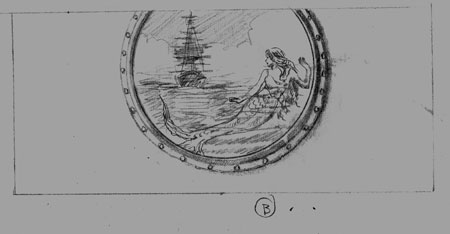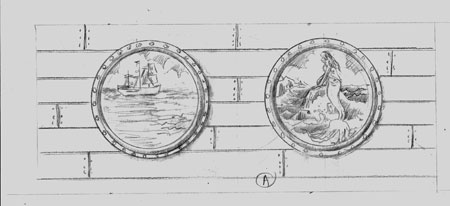 Take a look at the finished painting. Each porthole is 5 ½' in diameter.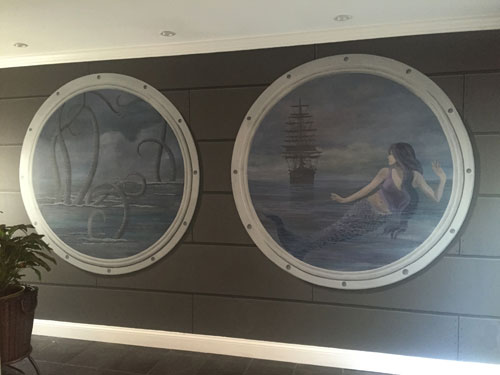 Keeping the budget in mind, simple trompe l'oeil planks completed the composition.
Below is a closeup of the mermaid porthole.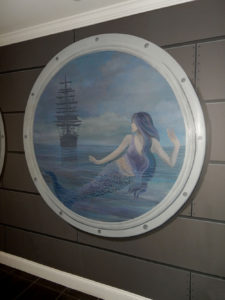 They might not be your cup of tea, but it was exactly what my client had envisioned. They are intriguing, these krakens, are they not?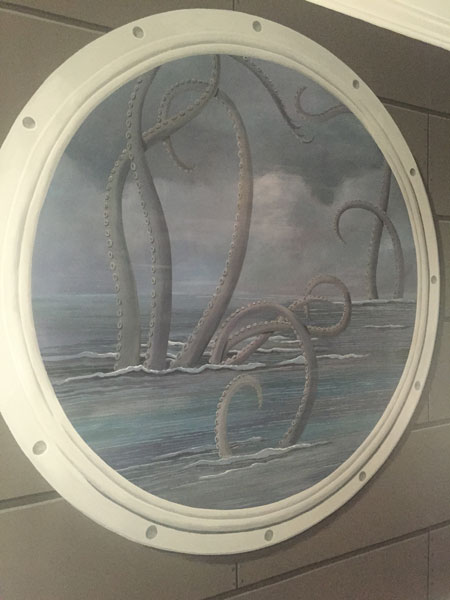 This month also brought the opportunity to be the decorative painter for a one-of-a-kind desk. The Twin Root Desk was designed by the brilliant Patrick Briel of Tripka Design. Imposing and utterly massive, it commands its office.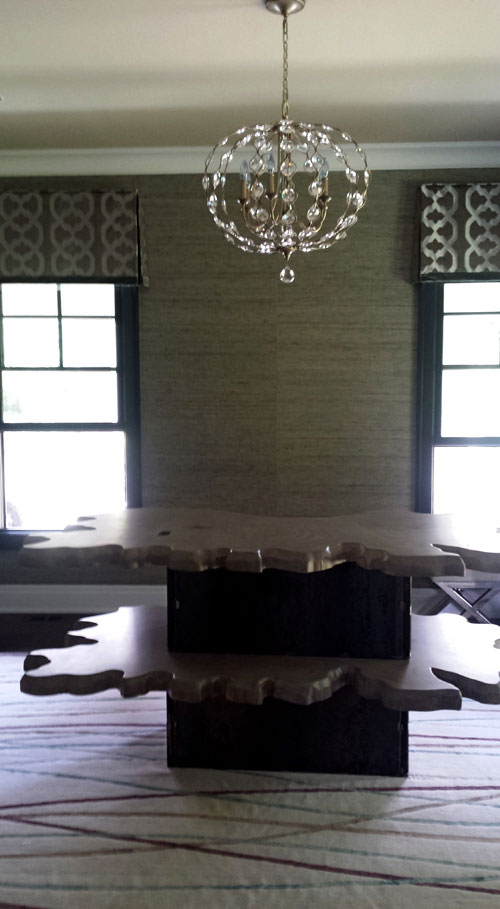 And here you can see the two-tiered desk from another vantage point.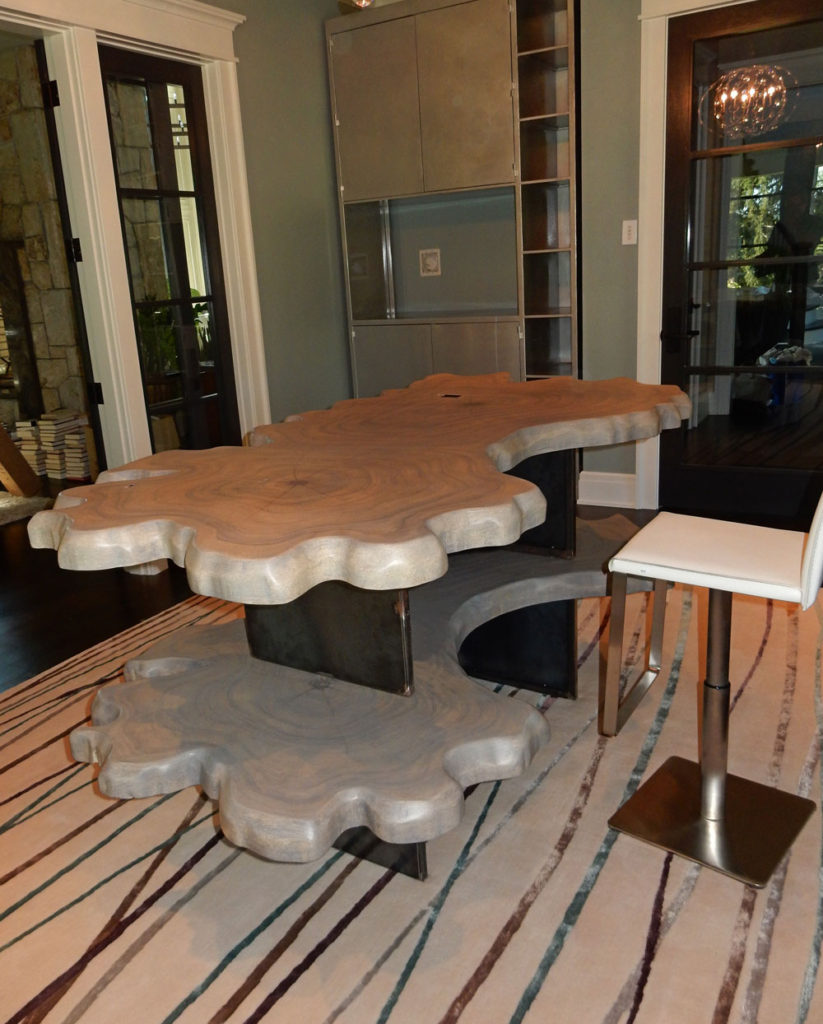 Here is a close-up of the cross section graining.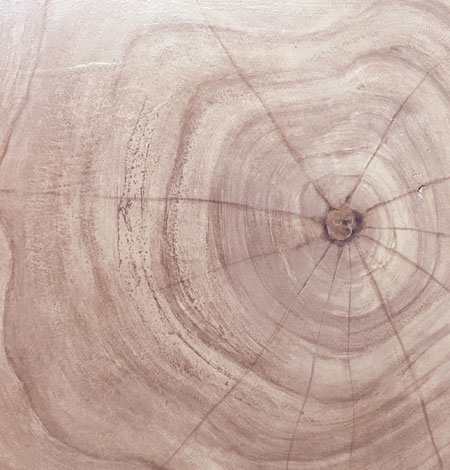 Doubtless, it will be a while before projects like this make their way to my studio again. When they do, they will be welcomed. Perhaps there's an idea you thought was a little, oh you know, out there? I'd like to talk to you about it.
Rounding out the happy energy of the month, after many months, the day is almost here.


The HGTV smash hit Property Brothers begins its fifth season. Look to see my work in the family room (that's all I can say, truly). OCTOBER 14th at 9 pm EST!