So, I finished painting what I'm sure will remain one of my favorite dining room murals EVER!
My client was a superb collaborator when it came to the design of this three walled mural (the fourth wall is a fireplace with a surround of classic wood panels and molding.) Studying her Pinterest inspiration board, a theme became clear: a landscape taking its cue from 19th century Zuber panoramic wallpapers, based on a tropical, Eden-like world.
I'm going to get right to it. Here are the pictures.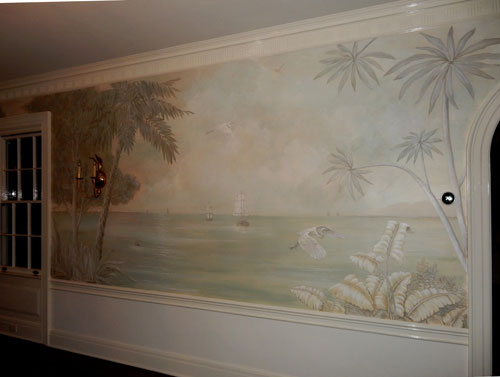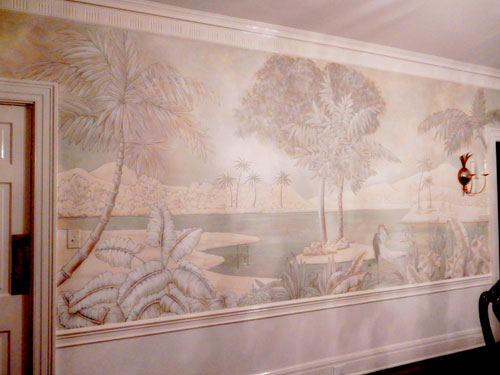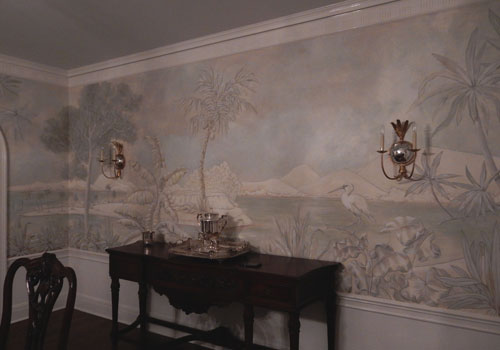 Once the palette was worked out, it was just wonderful to come to work each day, making this come alive. Somewhere along the way, the magic happened. The room has a mood as soon as you step into it. There is a peacefulness that borders on being ethereal.
Below are my favorite trees.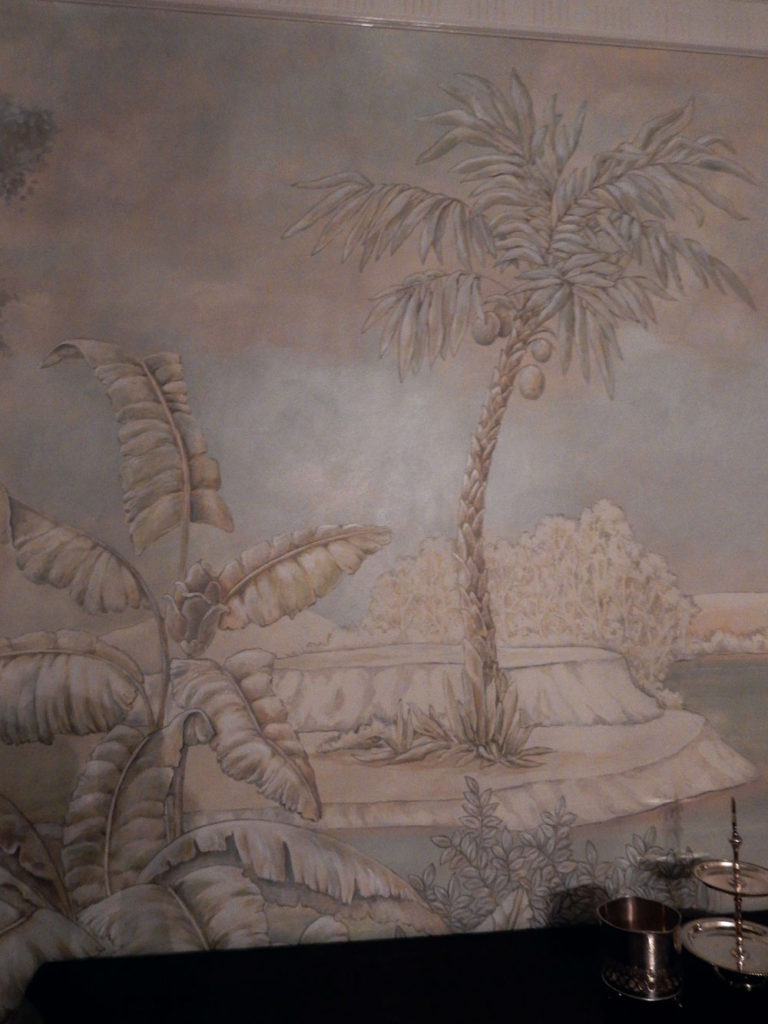 The solemn herons appear on each wall.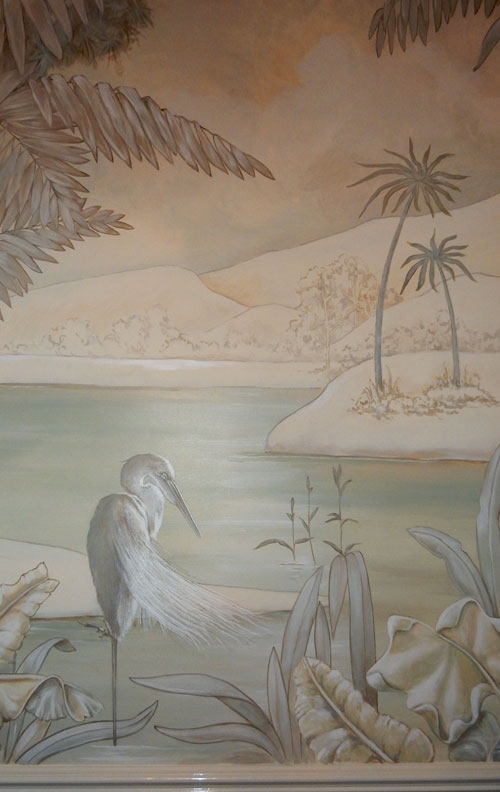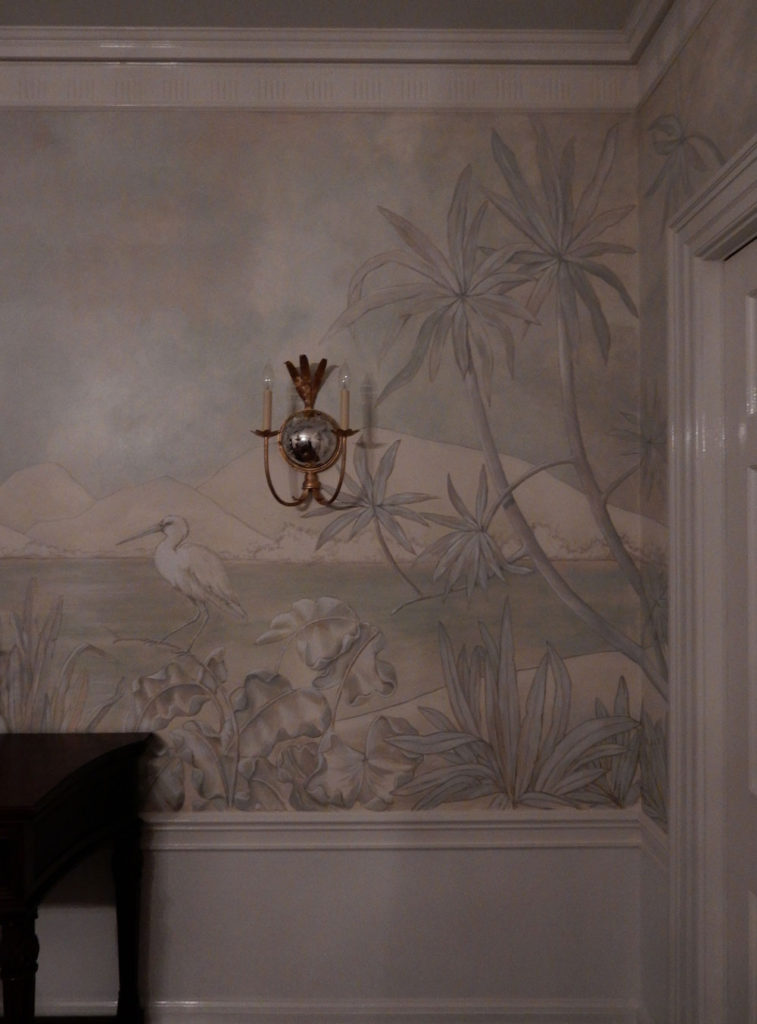 I gave you a little background about this project in my January newsletter. I first painted a mural in this residence fifteen years ago. The owner's four children (ages eight to three at the time) were incorporated into the painting. The figures were about one inch in height.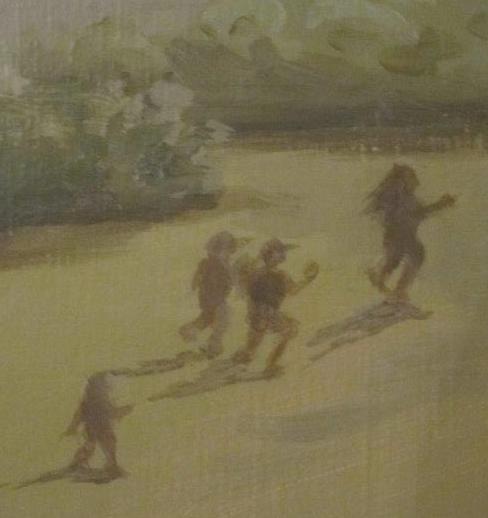 Look at them now, still about one inch in height, at the beach, at the water's edge and surfing-that's waterskiing using a surf board!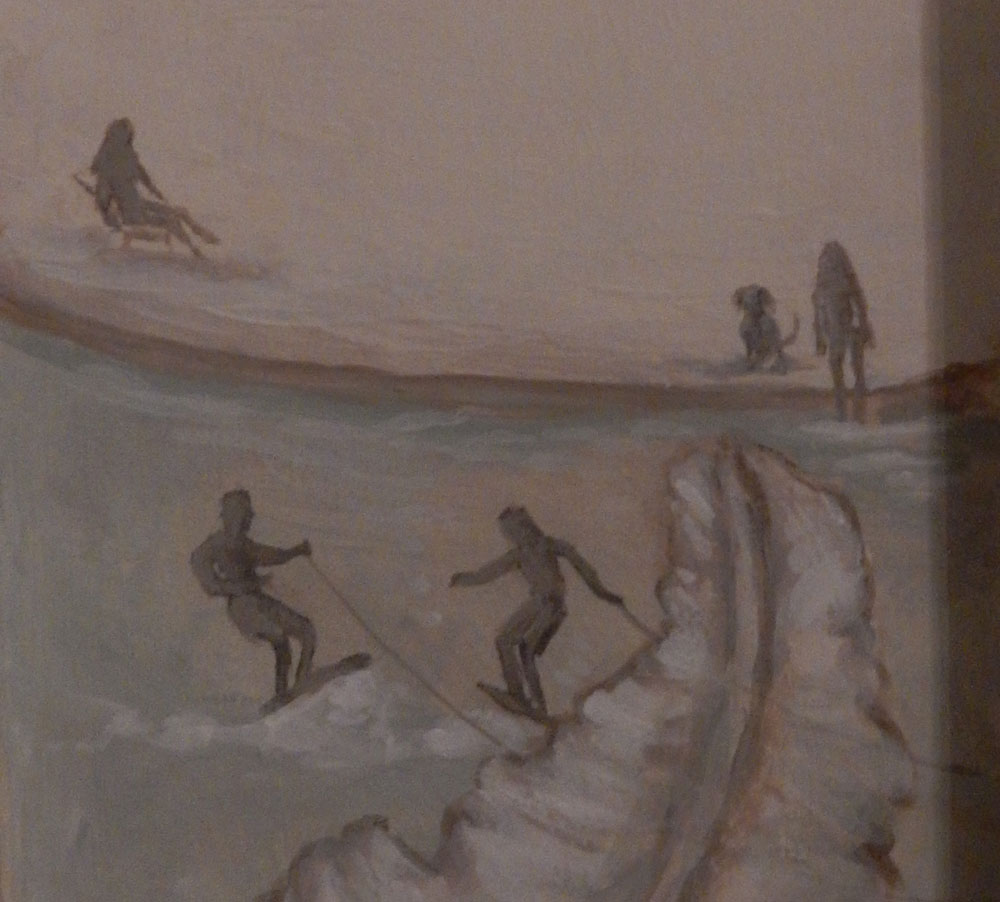 I hope you've enjoyed seeing this mural. It was, quite simply, a joy to paint.
If you're a fan of HGTV, my work on the new season of Property Brothers aired recently. It will be repeated Feb.25, 5 pm EST. Here's the gold leaf ceiling I did for this renovation.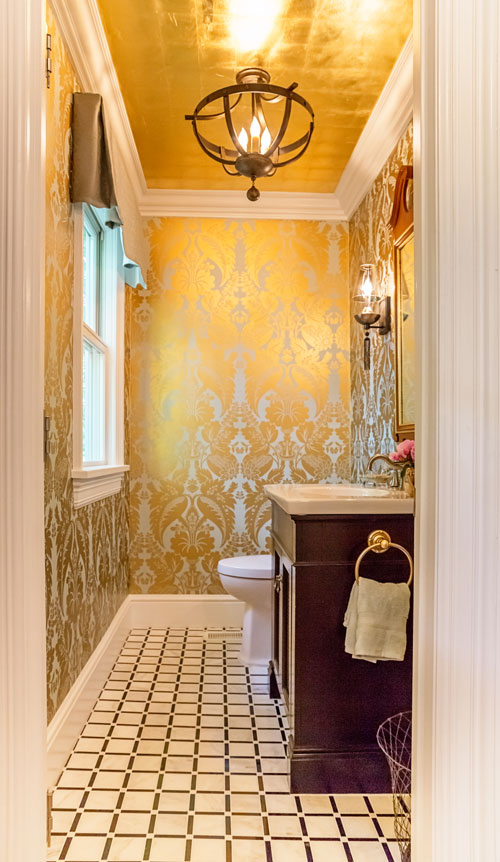 I also painted the landscape that hangs over the fireplace in the living room.
Thinking you might like a little magic yourself? Give me a call.