I just completed this project for one of my favorite clients. We have from an artist's perspective, the perfect relationship. She's very visual and we approach each scenario as a team. I love her input.
Her home has a charming walkway to the front door, terraces of rounded brick steps. It's beautiful for guests. However, family members generally come into the house from the garage and enter climbing up a most boring staircase. Climbing the stairs may be good aerobically but the view! It can't get more boring than this.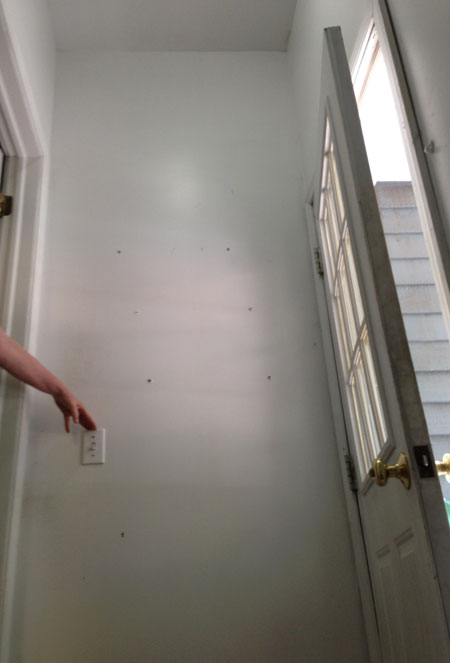 If one could see through the back door's window to the right, one would be rewarded with a gorgeous sylvan vista. So a solution was born. A canvas of a good size (30″ by 40″) depicting the missing view. The transom window mimics those found in the home. I drew this sketch and we were on our way.  I had to shift the perspective a little and drew it as it would be seen from a "worm's eye's view", the opposite from looking downward like in a bird's eye's view. It may not be something the viewer is aware of, but it trick's the mind to accepting it as more real. (And how often to get I get to throw out a term  like worm's eye's view?)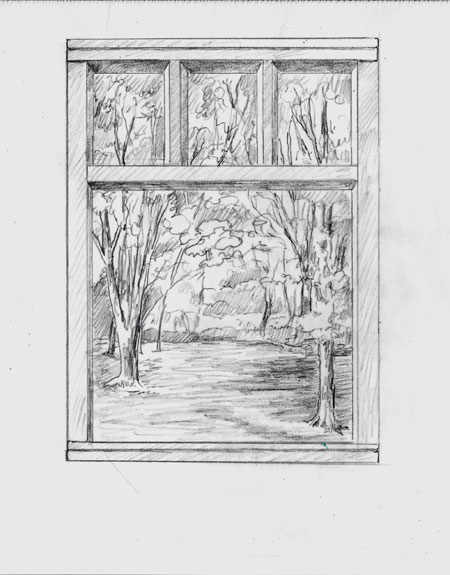 I started the first canvas last summer and lush fullness of the season was captured.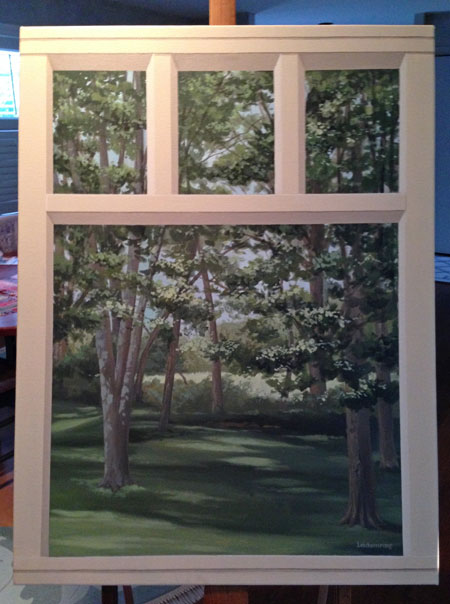 However, as the autumn months passed, the premise didn't hold. So pictures were photographed and I had the materials for the winter canvas. Each piece is attached by Velcro, so exchanging them is easy. Construction was completed of an outstanding backyard deck and that was noted as well. Take a look.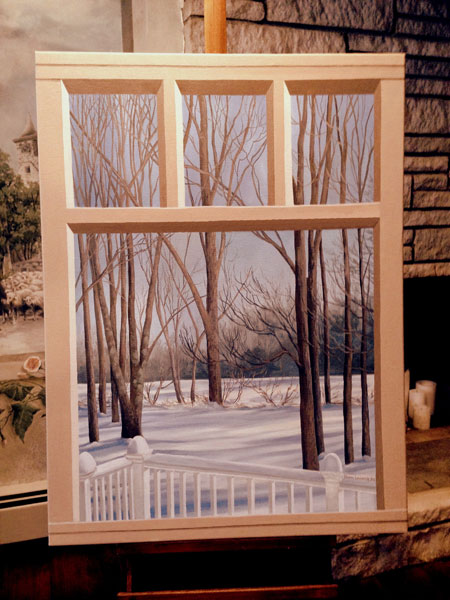 I've had months to get autumn ready for its debut. We've opted, given the almost non-existent season of spring, to keep it to three canvases.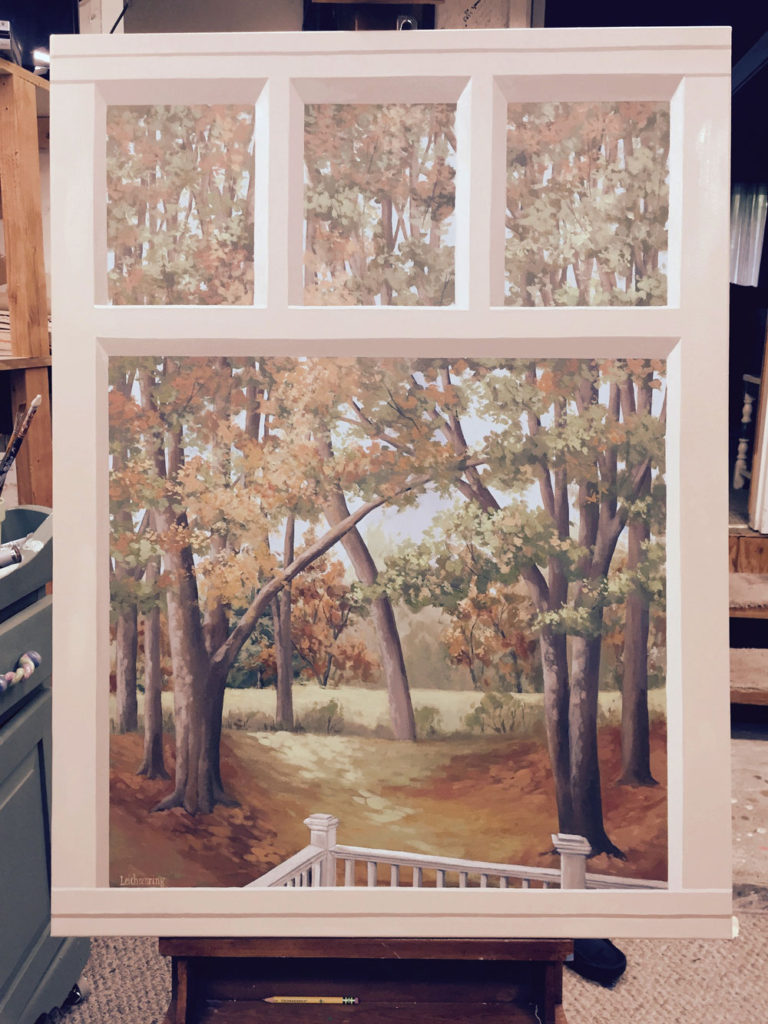 You know I'd love to hear which is YOUR  favorite.
Talk to me if you've got a space in your home that you just don't know how to treat. I'll have at least three solutions—count on it.